Small, independent businesses were and often still are the vital foundation of most communities, from the traditional bakeries and florists, to the coffee shops and jewellers. With thanks owed to technology, independent businesses, makers and creatives are no longer hindered by their geographical brick-and-mortar locations, now being able to open their offerings and craft to a much wider online digital audience.
Despite threats from huge corporations and giant monopolising retailers, we still find ourselves drawn back to smaller brands. This is not by pure coincidence. There's a reason, many reasons in fact, as to why small and independent businesses still emerge and thrive. From unique product offerings, to rigid values – often spawning from a place of quality, sustainability or stylised identity – small businesses are also the key ingredient to addressing many of the negations relating to giant corporations. They are effectively the antidote to toxic overproduction and overconsumption. They are often the bridge that connects the notorious value-action gap. They are the grassroots means to addressing some of the biggest issues we face as a society today, including the climate emergency.
Celebrating small is in our nature
Home to 280+ independent brands (and counting), at Veo we understand not only the sustainable and ethical benefits of shopping small and slow, but also the passion that underpins each and every one of our brands. From fashion, beauty and health to homeware, food and more, there are commonalities that unite all the brands across our platform. That is a passion to explore and celebrate their craft and to solve problems with innovative thinking and solutions.
Yes our brands are based all over the world, but that doesn't mean that the impact of shopping with them is not felt locally too. For every purchase at Veo, you're giving back to a small business, designer or maker. You're supporting their future and the enrichment of their locality and the people who operate within or benefit from their business too – small businesses = big differences.
Forget Black Friday, we're here for Small Biz Saturday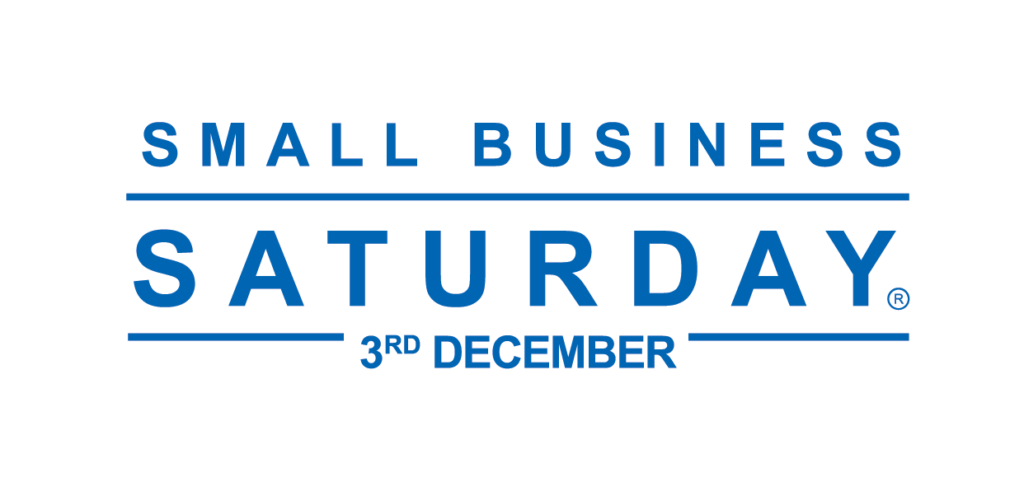 Small Business Saturday UK is a grassroots, non-commercial campaign, which highlights small business success and encourages consumers to 'shop local' and support small businesses in their communities. The day itself takes place on the first Saturday in December each year, but the campaign aims to have a lasting impact on small businesses. (Small Business Saturday UK).
Black Friday madness and absurd deals which often derive from corners being cut (like underpaid workers, animal abuse or environmental destruction) risks overshadowing the countless benefits of shopping small. We cannot afford to let that happen. Without small businesses, not only will our shopping experiences become incredibly repetitive, corporate and lacklustre, we risk loosing the pillars of our communities – in both brick-and-mortar and digital contexts – and a real shot at addressing the most pressing social issues of our time.
So, as we head into gifting season, we've created a rather handy list as a reminder of just some of the many benefits of shopping small…
5 important reasons to shop small as often as possible
1. Shopping small helps support real people
When you purchase from a small brand, like the hundreds here at Veo, your money isn't going into the back pocket of some greedy transnational CEO who has little to do with the day-to-day running of the brand. Instead, your money is going to people who are not only grounded in their brand and work, but also passionate about making positive change. By supporting these people who have built their businesses from the ground-up, it also opens up new opportunities for positive impact employment, creating jobs rooted in doing good and providing positive outputs for people and the planet. These businesses and brands are owned by our neighbours, peers, friends, sometimes relatives. Real people means real impact.
2. Shopping small has more transparency
Small businesses typically produce and manufacture locally or even by hand. Their supply chains are drastically smaller than that of major high-street retailers, and therefore significantly easier to trace. This kind of transparency is incredibly useful for consumers who can be assured that they know where the products have come from, what they're made of, how they're made and who made them. As a consumer, knowledge is power. That power can helps consumers to make more informed decisions about their shopping habits. After all, every time we spend money, we cast a vote for the kind of world that we want to live in.
3. Shopping small helps fuel innovation
We currently live in a consumer society that is fuelled by overproduction, overconsumption and waste. Small brands are the grassroots organisations that not only remind us that we must challenge this broken unsustainable narrative of consumption, but they also provide tangible solutions. Whether it's plant-based leather made from fruit, or zero waste bathroom toiletries like refillable body wash or shampoo bars. These products are not made with sustainability as an after thought. Such values and qualities are built into the product design themselves, and therefor thee very DNA of the brand. Shopping small enables brands to further explore innovative solutions to modern problems, and provide us with consumer goods that bring genuine value into our lives, without comprising on values.
4. Shopping small means better quality
Major high-street retailers rely on shifting mass volumes of products to turn a profit. In order to maximise output and profit, corners are cut when it comes to quality of materials and manufacturing. That's why a fast fashion item, for example, is only expected to be worn a few times before it suffers from basic wear and tear. We've previously deep-dived into how a Cost Per Wear calculator demonstrates that investing in higher quality products is actually cheaper in the long run. In contrast, small businesses typically operate through the quality over quantity mantra. They source the highest quality materials, made in the most ethical way, and ensure that the manufacturing process enables these products to last for years and years to come.
5. Shopping small puts you, the customer, first
By shopping with small brands, you have the option for a more personalised shopping experience – yes, even online – as it's also a point of discovery for other new brands. At Veo, you have the opportunity to discvoer hundreds of small, independent brands, all in one place and learn more about their back story, purpose and mission. What you choose to buy also helps the brands better understand our needs as customers, therefore enabling them to tailor their offerings in order to give the best possible selections. After all, small businesses shine in diversity, uniqueness, and a personal touch (Shopify, 2022).
Shop small for big positive impact
As we begin the final countdown to Christmas, there has never been a better, or perhaps important, time to shop small. We don't always need to buy new things, but when we do, shopping with small brands is the perfect way to find quality, sustainability and style. It's a way to give back to real people, who make a real difference. Shop small for big positive impact.