BE PART OF THE VEO MISSION
Veo is on a mission to make sustainability mainstream! You can help us make it happen…
When it comes to ethical consumption, we all know how hard it can be to find brands that truly tick all the boxes. That's where Veo comes in. We do all the hard work and research for you, bringing together the most unique, independent, sustainable (and not to mention 100% vegan) brands across Fashion, Beauty, Food, Health, and Home - all in one place.
Our brand approval process covers the full product life cycle for complete transparency and peace of mind so conscious and curious consumers can shop with ease knowing that everything they see meets our pillars: KIND, HEALTHY, SUSTAINABLE.
With a commitment to tackling some of the most pressing barriers to sustainable consumption that consumers face today, we believe in no greenwashing and no compromise.
We have been independently verified as the UK's most ethical shopping site by Ethical Consumer, and recently received our B Corp Certification with a score that puts us in the top 5% of B Corps worldwide!
We believe that sustainable living shouldn't mean sacrificing your style or taste so our expert team curates the highest quality, forward-thinking brands and products to strike the perfect balance between 'trendy' and timeless, ensuring you never have to compromise on the things you love.
Become an affiliate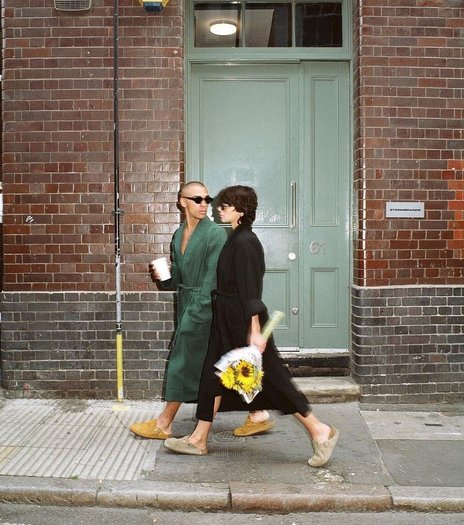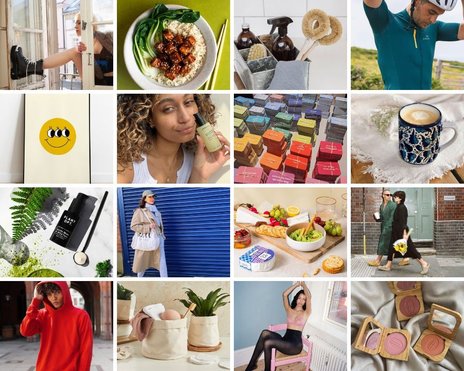 "WHY SHOULD I JOIN YOUR VEO AFFILIATE PROGRAMME?"
By spreading the word about Veo, you're introducing your friends, peers, followers and community to better choices. You're inviting them to be part of the sustainable shopping revolution which helps see better consumer choices become a reality and you get rewarded for doing so!
You'll benefit from:
10% commission for approved transactions made by New Customers
30 Day attribution period (purchase window)
350+ brands available to promote - the largest independently verified sustainable product catalogue globally
Products spanning Fashion, Beauty, Health, Food & Drink, and Home
Personalised discount codes available
high shopper Conversion Rate > CR 3%
high AOV - £120 for Fashion, £70 for other categories
Access to our Veo brand assets folder
Support from our marketing team regarding any queries.
"IS THIS PROGRAMME RIGHT FOR ME?"
If you're passionate about sustainability, care about people and the planet, then this programme is 100% right for you!
From the eco-newbies to the seasoned sustainability advocates, if you've got a passion for protecting our planet, are aligned with our 3 core pillars below, and want to live good, feel good and look good whilst doing it... then you're probably the perfect fit for us!
Kind
Promoting dignity and quality of life for all humans and animals. This includes fair pay and safe & decent working conditions for all workers, plus 100% vegan-friendly with no animals or by-products, across the supply chain.
Healthy
Promoting health & happiness for mind, body, and soul, to nourish inside and out, and living free from toxins, harmful ingredients, and hazardous substances, for a clean, vibrant, healthy lifestyle.
Sustainable
Promoting planet awareness, sustainability and biodiversity. Creating regenerative models of design & manufacture, looking to Circular Economy sustainable development.
"I'M INTERESTED! WHAT'S THE NEXT STEP?"
Great! To get started, here's what you need to do:
Join the affiliate programme through our partner network https://www.awin.com/gb.
Either login or sign up to create an account.
Send an invite request to Veo and once we've checked your profile we'll approve your request. (link: https://ui.awin.com/merchant-profile/29135 )
Set up your affiliate links through your Awin Publisher profile.
Download our creative assets on our Awin Profile and use them to help generate traffic and sales
Drive targeted traffic to Veo's website
Generate sales and receive commission
Need any help or just have a question about the program, be sure to contact: [email protected]
---
THE LEGAL STUFF
Terms of Partnership
Commission Payments: Any payments owed to the Publisher will be made 30 days post-sale excluding any refunds, shipping costs, or VAT.
Restrictions: Affiliates are not permitted to use any form of Paid Media advertising to generate commission sales within this program. This includes bidding on Veo brand terms or misspellings as well as registering domains similar to Veo such as veoworld.com, veoworld.co.uk, or any other variations.
Discount codes: Publishers must not promote any discount codes that have not been provided by a member of the Veo team.
Publishers: We are currently only accepting applications from websites/blogs with original content and creatives who post original content on Instagram and/or Tiktok.
"Love this site, great for finding vegan brands. Really helpful team too. Think a green amazon!"

Matt.S
"Brilliant service. Veo were excellent at responding to my request and kept me informed at every opportunity about the details of my goods and checked in to make sure they had been received. The team, particularly Sophie are heroes!"

Bejoy Pal
"Vegan, ethical, sustainable - what a brilliant website and exactly what the world needs right now. It will be my first stop for shopping from now on - thanks for creating this!"

Patricia Shea
"LOVE this company, their website is really easy to navigate and my product arrived early. Really lovely packaging and friendly customer service. 100% recommend"

Shannie Marie
"Really good experience ordering from Veo. Ordered some chocolate, email comms from Veo was great and my order arrived a few days later as expected. Would order from Veo again."

Daniel
"Awesome. The product arrived absolutely packaged Beautifully. It was just for me but if it had been a gift anyone of my friends would have felt incredibly special unwrapping it. The product itself smells amazing. Will definitely be ordering again."

Tracy
"Very easy to use site. Excellent customer service - very friendly and answering my query quickly. Very good quality products that arrived on time. Definitely use these guys again! :)"

Alex
"Easy buying process, item arrived when they said it would, no problems, would use again!"

Jan Davies
"Absolutely love the bamboo toothbrush heads for my Sonicare toothbrush thank you - we will be ordering more!"

Eve Howard
"Very happy with both service and product; lovely to be part of the eco community, too. Excellent products on an easy to navigate site."

John Frankland
"I buy this for my cousin as he is vegan he says this is the best chocolate hes ever had and such good quality his favorites are the ginger one and the orange one."

Amanda
"You helped me obtain a great purchase from Will's vegan store. You were prompt, efficient and trouble free."

John
I bought some earrings for a gift and was very pleased with the quality and price -they arrived in plenty of time and are ethically made, so very pleased all round

vpeacock
"A very clean website and easy to use got some lovely items and now use them on a regular basis as I keep discovering new brands and products."

Ann
"I ordered a tea strainer. Very high quality, parcel arrived quickly in a well packed parcel. Very pleased and impressed."

A. M.
"Excellent product, delivered on time. Great customer service. I will definitely be using Veo world again."

J Groom
"A beautiful garment - really excellent quality - better than anything else I've seen online or in shops at great value. Arrived promptly and incredibly well packaged. Thank you"

Suzie Walker
"Great product. Super friendly staff/ customer service when I messed up my address on the order."

Grace
All reviews are Verified by TrustPilot