World Mental Health Day 2022
On the 10th of October it was World Mental Health Day and the theme this year was 'Make mental health and wellbeing for all a global priority'. For over 70 years The Mental Health Foundation has been working to make sure that mental health is treated on a par with physical health (Mental Health Foundation).
Being human can be complex, miraculous and sometimes difficult. Our mental health can fluctuate throughout our lives, caused by any number of internal and external factors. Thankfully, overtime, there has been overdue but vital awareness and action surrounding mental health. As we collectively, as a society, and individually come to understand the importance of wellbeing that encompasses not just the body but the soul and mind too.
In the first year of the COVID-19 pandemic, global prevalence of anxiety and depression increased by a massive 25%, according to a scientific brief released by the World Health Organization (WHO). The pandemic really highlighted the importance of mental health, as we found our livelihoods drastically altered seemingly overnight – for many of us, it still feels like we're picking up up some of the pieces.
However, there are things we now deem as social norms that can also be taking a toll on our mental health. Multiple studies have found a strong link between heavy social media use and an increased risk for issues like depression, anxiety and loneliness (HelpGuide). Meanwhile, according to Rewilding Britain, people in modern industrial societies spend 90% of their time indoors in artificial, temperature-controlled environments. There is a wealth of research that illustrates how disconnection from nature is linked to mental and physical illness, from anxiety and depression, to heart disease and fatigue.
Making time for mental health
In our often fast-paced lives, finding or making time to prioritise self-care and things that serve our mental wellbeing has never been more important. Reminder: you can't pour from an empty cup. From social media detoxes and spending time outside in nature to enjoying a self-care pamper session, there are many things we can do to take care of our mental health. But, they don't all have to be big either.
Small daily habits, or weekly rituals can often be enough to help us find the balance we need to feel overall mental wellbeing. Mental wellbeing and self-care looks different for everyone too. If you're not sure where to start or you're looking for some inspiration to further boost your wellbeing, we've put together a rather handy guide of our top 10 ethical products, to help boost mental wellbeing.
10 mindfulness products to boost your mental health
1. Pamoja – The Mini Experience Set Cleaning Balm, Beauty Oil, Face Cream, Organic Cloth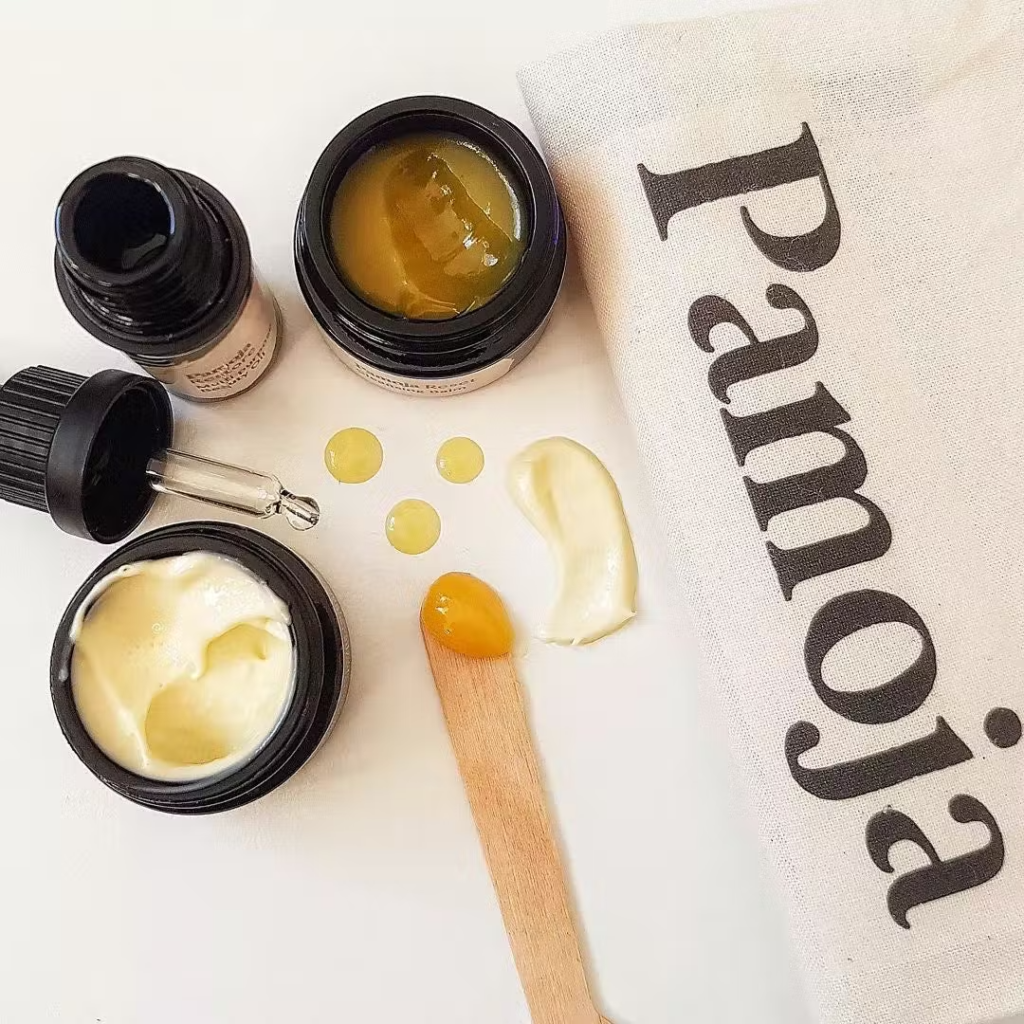 Pamoja brings kindness into your day with simple, effective skincare rituals to nourish dry, sensitive, hormonal skin and give a moment of calm to nurture you. Created by skincare formulator Sarah Taylor, Pamoja's products are award-winning and 100% vegan, Leaping Bunny approved, palm oil free and made in the UK.
The Mini Experience set is a 3 step natural skincare ritual to cleanse, hydrate and nourish your skin's natural barrier leaving you feeling glowing, relaxed and confident in your skin. The products work effortlessly together and come beautifully packaged in an organic cotton bag, making it an ideal self-care gift, travel set or starter set to try the collection.
Ideal for normal, dry, dehydrated and tired skin, the set lasts around one month, the perfect amount of time to feel closer to nature and see results in your skin.
2. Yield – Nootropic Gummies Sharpen Your Brain Supplements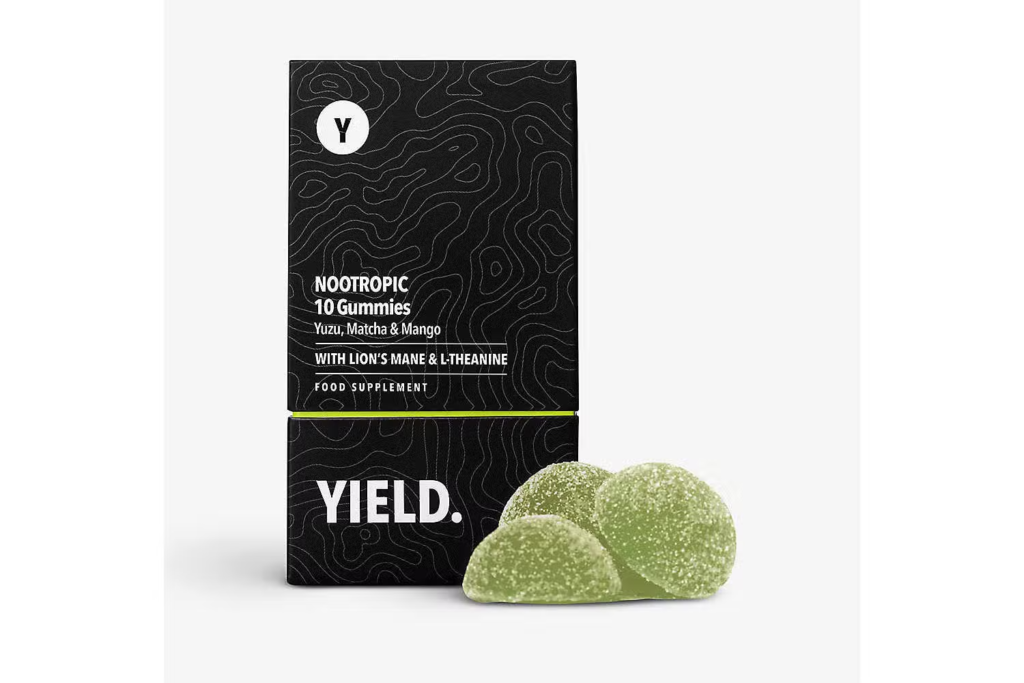 Wellness reimagined, Yield are a 360° gummy supplement range to help you optimise your life. Yield say "Pills and capsules are boring!", so they're raising the bar when it comes to flavour. Their unique blend of adaptogens yield aims to sit at the forefront of innovation in the supplement space. The packaging is 100% recyclable, their products are vegan friendly and they offset their carbon by planting trees.
Yield Yuzu, matcha & mango flavoured Nootropic Gummies contain a unique blend of adaptogens and minerals that combine to help improve your cognitive performance. Gummies are loaded with Lions Mane, Zinc, Ginko Biloba, L-Theanine and Green Tea that work by increasing mental functions such as memory, creativity, motivation, and attention while keeping a calm state of mind. Lions Mane can improve your mood and help lower anxiety and depression in your day to day life, whilst also boosting cognition and improving memory.
Oh, and there's 20% off Yield for the rest of the month, so now's the perfect time to give supplements a try if you haven't before!
3. Nikki Hill Apothecary – Relaxation & Calming Herbal Leaf Tea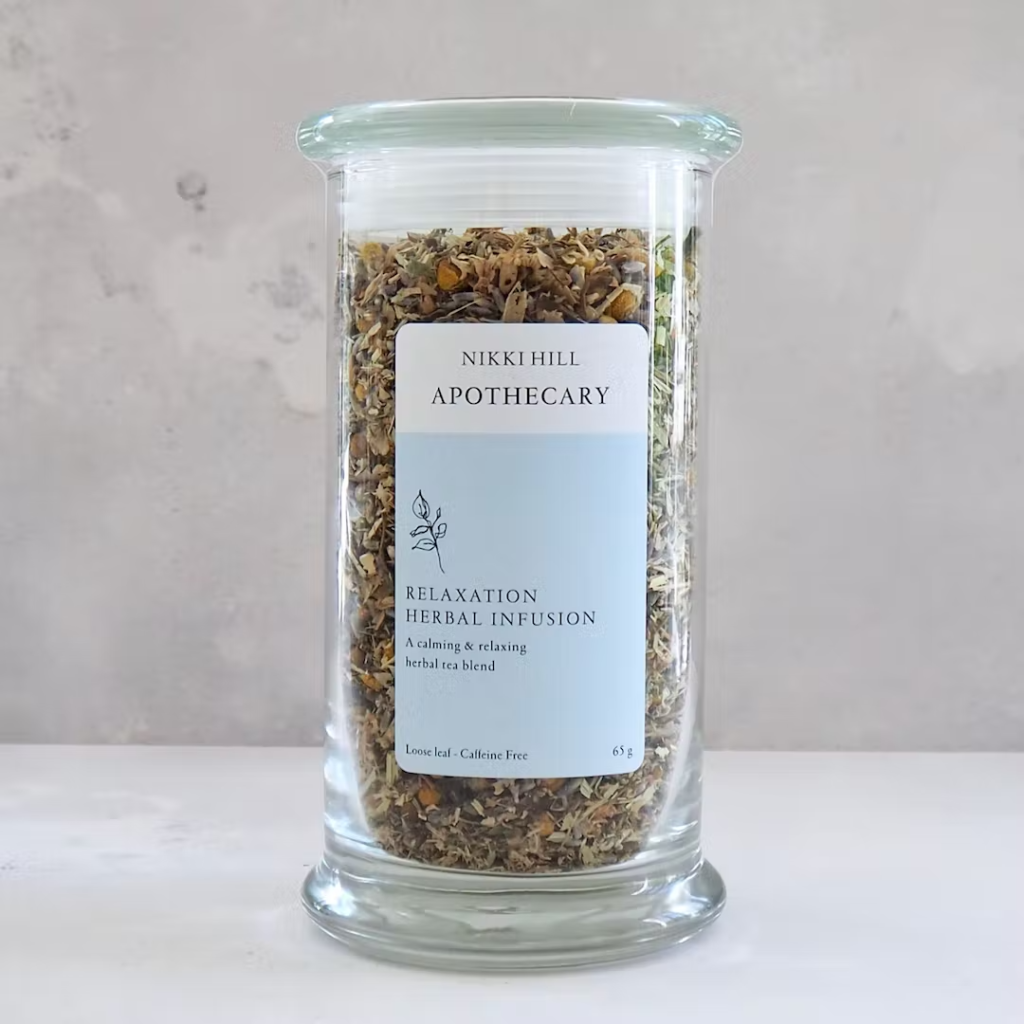 Nikki Hill Apothecary provides the highest quality, therapeutic herbal teas, tinctures, candles and body oils designed to support and balance your hormones whilst encouraging you to slow down, reconnect and be more mindful.
Nikki, the founder of Nikki Hill Apothecary, is a fully qualified Naturopath, Clinical Nutritionist and Medical Herbalist and women's hormone expert. Using the wisdom of traditional knowledge, alongside accurate scientific research and extensive clinical experience, Nikki has formulated a premium range of products to help alleviate the most commonly experienced female hormonal complaints, including:
Heavy periods
PMS
Sleep disturbances
Anxiety
Headaches
Irregular cycles
Period pain
Peri-menopausal symptoms and more​
This specific Relaxation Tea helps to ease nervous tension and anxiety whilst offering calming and relaxing effects. The perfect cup of tea to help you unwind and relax anytime of the day. This delicious blend has been formulated with herbs that have been traditionally used to calm the mind and body. Sit back, relax and allow your body to enter a state of pure calm.
4. Haoma – Tranquility Organic Frankincense & Lavender Essential Oil Mood Roll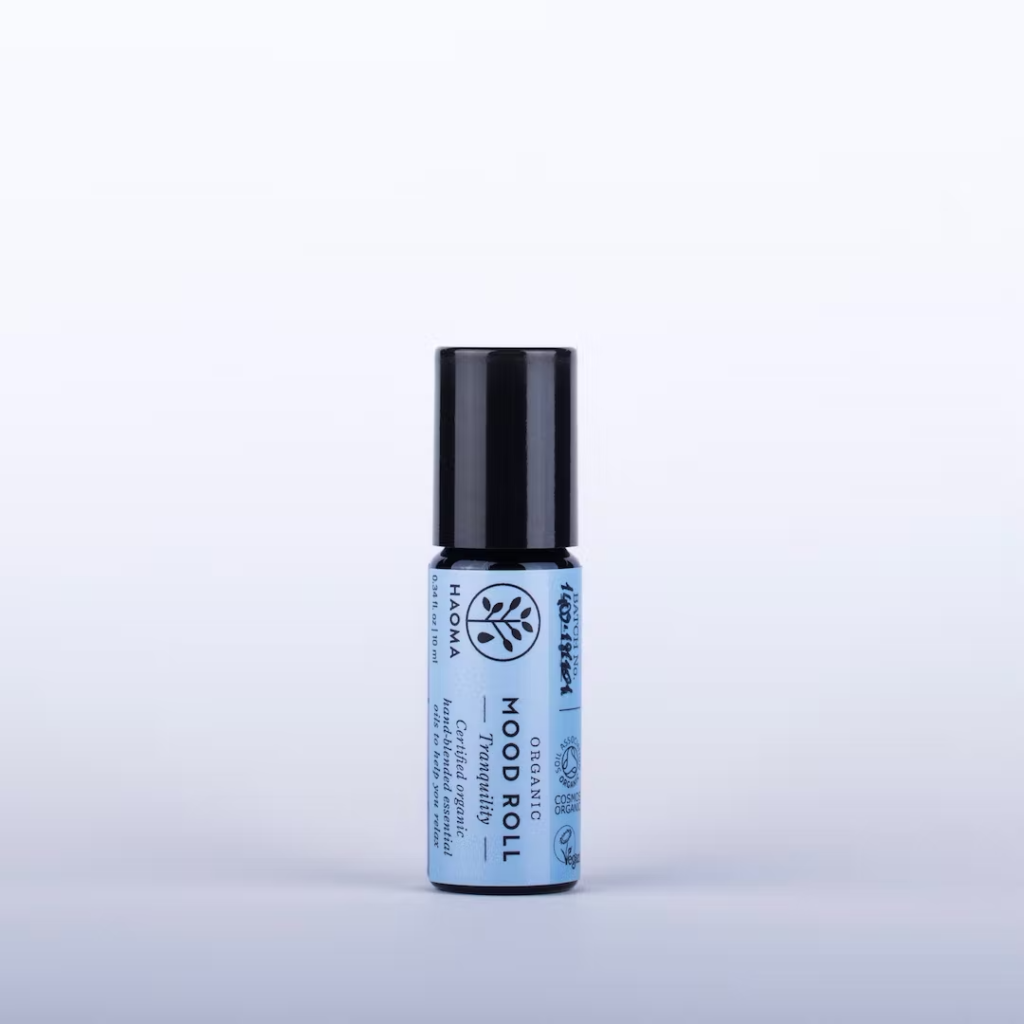 Ancient Persian legends describe a mythical plant known as Haoma. Sprigs of this plant were brought to earth by divine birds and bestow vitality and health. Haoma is built on the power of plants. They take pride in using only certified organic, pure plant ingredients. Haoma also has a team of chemists and herbalists combine high quality, clinically proven plant ingredients with carefully selected bio-engineered compounds to create powerful and effective formulas.
The Tranquility Mood Roll will take you to a space where there is no restlessness, worries, anxiety or stress. Roll; close your eyes; inhale and imagine you are in your favourite place free of any negative thoughts. Mood Rolls are lifesavers when you need them the most. You can rely on these highly effective aromatherapy remedies.
5. The Mood Club – For Me Sustainable Positive Mood Cards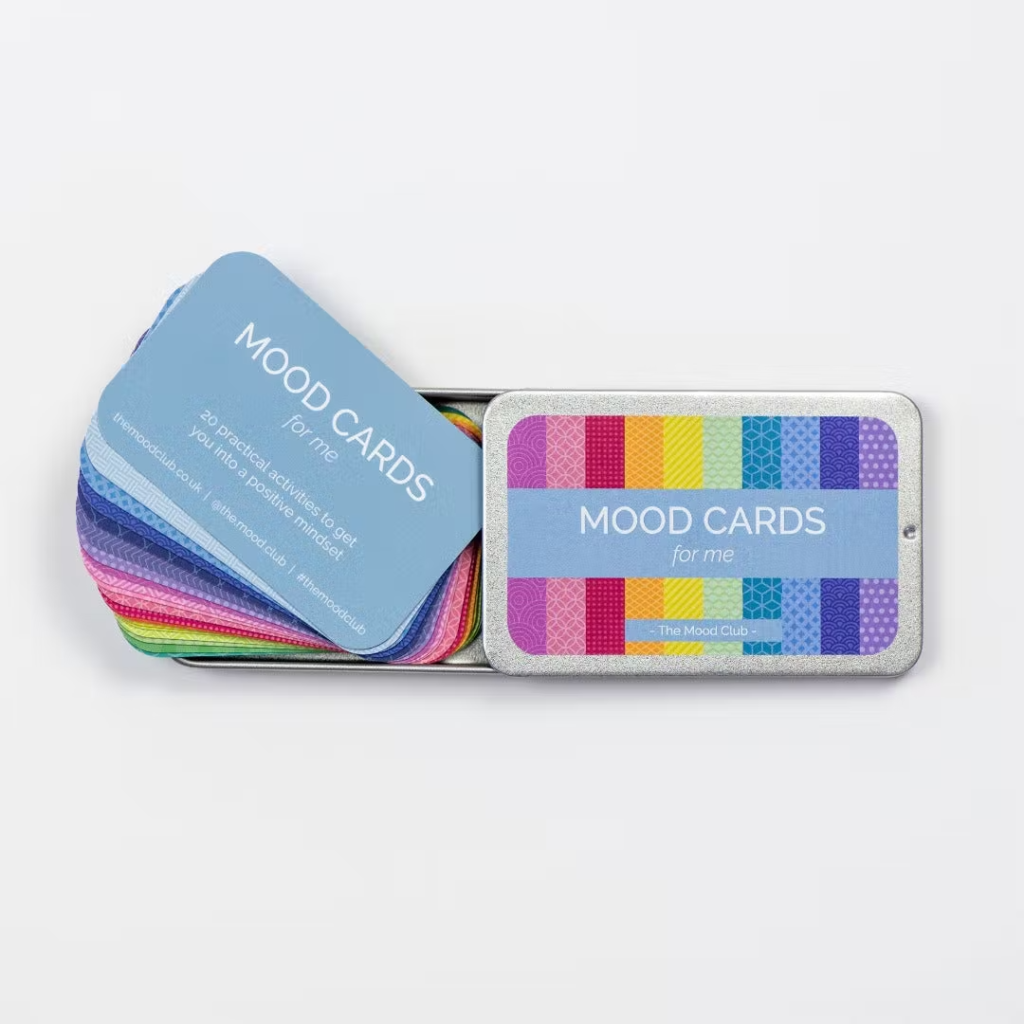 The Mood Club creates mood cards for a positive mindset. It might not always feel this way, but developing a positive mindset is possible for anyone. It's not about being superhuman or just trying harder but more about small daily habits that make positivity possible. The Mood Clubs mood cards are designed to do just that. Each of the 20 cards has an easy activity for you to try that encourages self-reflection, growth and a positive mindset.
Mood Cards For Me are designed to inspire you to: embrace new positive habits, boost your mood and improve your wellbeing. The set contains 20 practical activities that can be done in a few minutes, but have a long-lasting impact as they teach you to focus on the bright side of things, and support you in facing daily challenges with a positive attitude. There are 5 areas to focus on: mindfulness, self-care, emotional awareness, self-confidence and personal development.
6. SuperfoodLx – Mood Architect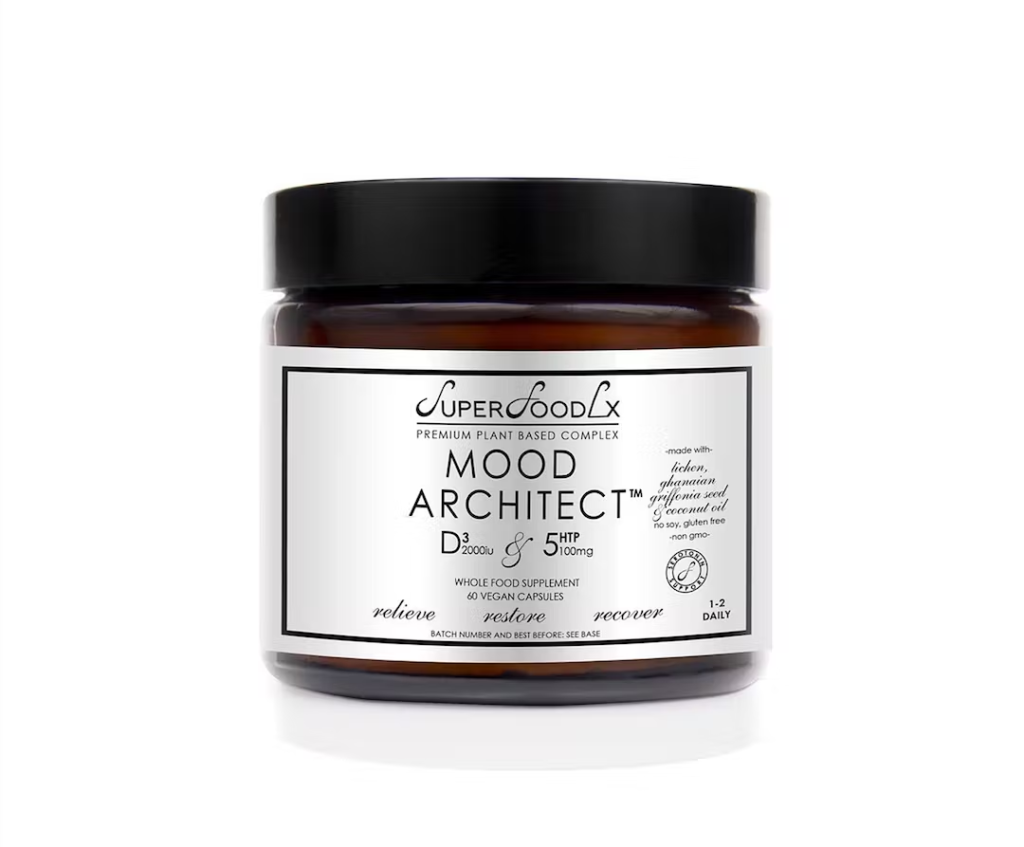 SuperFoodLx are committed to developing luxurious and highly sophisticated nutrient dense formulations for all of their beauty and wellness products. Mood Architect is no exception. Mood Architect is a unique blend of high performance, plant-based nutrients to help design your emotions naturally.
Ingredient 5HTP is a precursor to serotonin, the 'feel good' chemical messenger which helps regulate our emotions, appetite and sleep cycle. Recommended for those living stressful lives (especially new parents, students, those lacking in or struggling to sleep, those with lifestyles which limits access to sunlight) it also helps to avert stress related hair loss by using premium superfoods to regulate emotions, appetite and the sleep cycle. Previous users report feeling more peaceful within 7 days, a decreased anxiety response within 7 days and an improved sleep cycle within 10 to 21 days.
100% vegan, cruelty-free and gluten free, this pot contains 1 months supply (2 per day) or 2 months supply (1 per day).
7. Mission C – CBD Oil Relief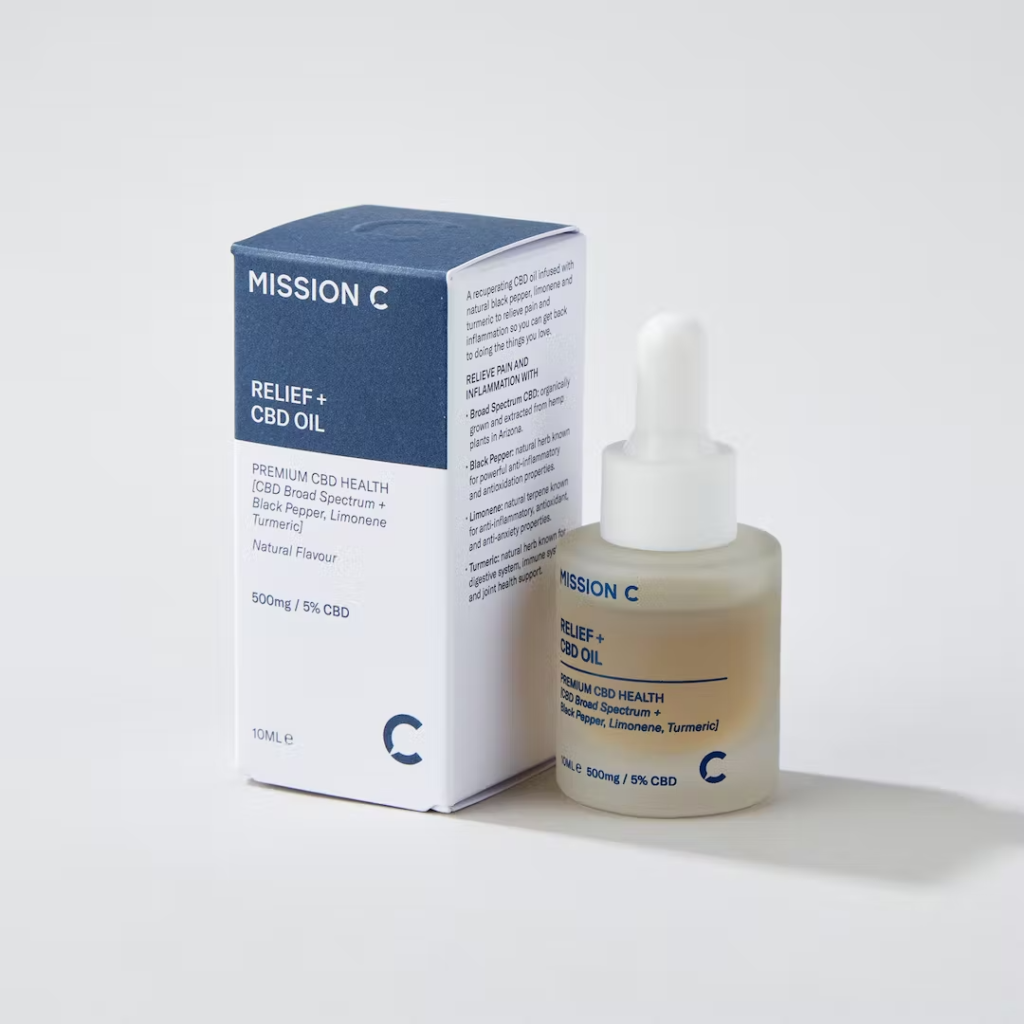 Mission C is one of the UK's finest suppliers of broad-spectrum CBD and CBD isolate products including CBD oils, edibles, creams and skincare. CBD is an acronym for cannabidiol, which is a natural substance found within the hemp plant. CBD provides a whole host of well-being benefits for the mind and body. Unlike its sister compound THC, it's non-intoxicating and is a legal substance.
Mission C's Relief is a recuperating CBD oil, infused with natural Black Pepper, Limonene and Turmeric to relieve pain and inflammation so you can get back to doing the things you love.
It helps to relieve pain and inflammation with:
+ Broad Spectrum CBD: organically grown and extracted from hemp plants in Arizona.
+ Black Pepper: natural herb known for powerful anti-inflammatory and anti-oxidation properties.
+ Limonene: natural terpene known for anti-inflammatory, antioxidant, and anti-anxiety properties.
+ Turmeric: natural herb known for digestive system, immune system and joint health support.
Physical and mental health are often interlinked and King's Fund identify that physical health problems significantly increase the risk of poor mental health. By taking steps to maintain our physical health, it can holistically and literally have a positive impact on our overall mental wellbeing.
8. NaturallyEvie – Ebooks Intuitive Eating & Mindful Eating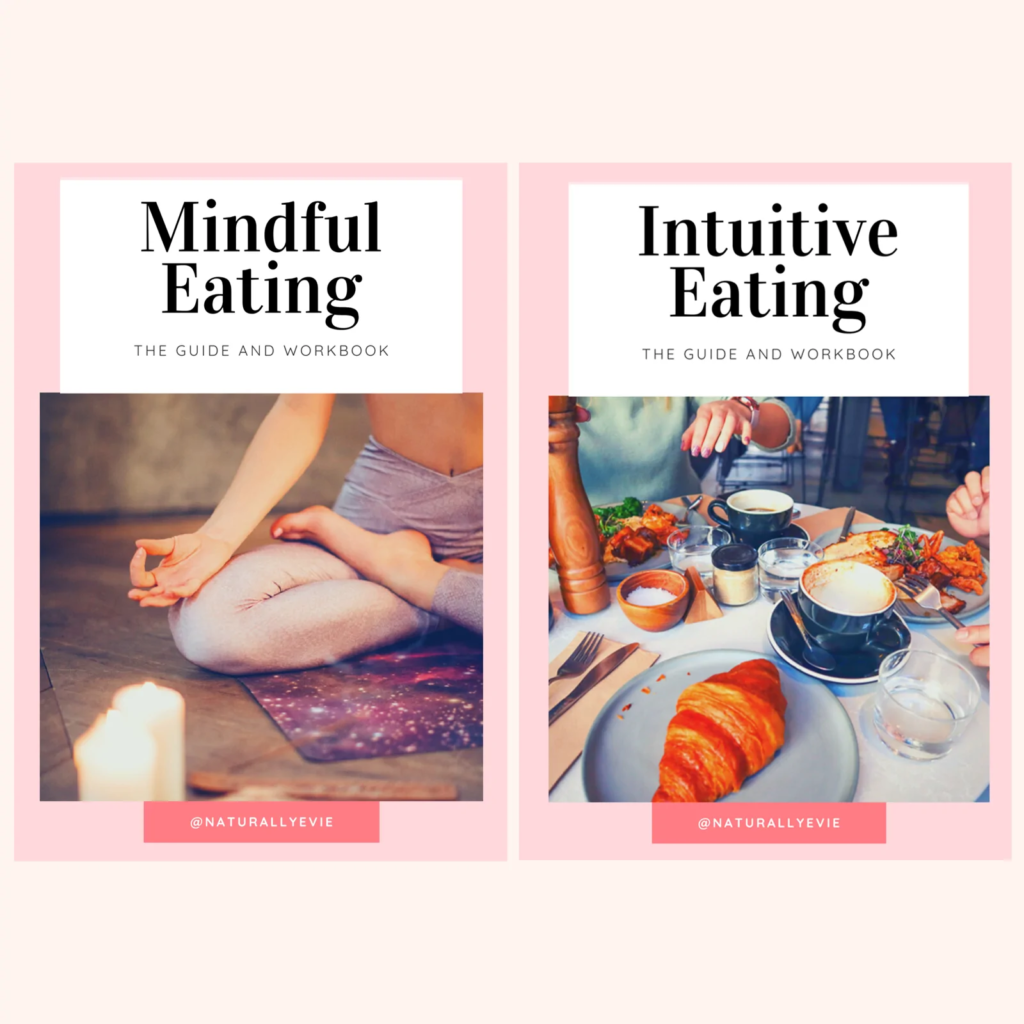 On the topic of physical health, NaturallyEvie believe that it's important to be kind to yourself and the planet. They design high quality, chic and comfortable sustainable activewear that can be worn anywhere and aim to inspire people to feel confident inside and out. Branching out from activewear, NatruallyEvie have also written two Ebooks.
This Ebook pack contains two guides and workbooks on Intuitive Eating and Mindful Eating. These guides are backed up by plenty of psychological research and are useful for anyone looking to improve their relationship with their food. The guides are easy to follow and include plenty of information on how to recognise your body's natural hunger cues, how to eat more mindfully, what is intuitive eating and lots more. The workbooks include lots of questions that are helpful in guiding you to adopt a healthier relationship with food, leaving you feeling happier and less stressed.
9. Yatay – Yoga Mat Organic Cork & Recycled Rubber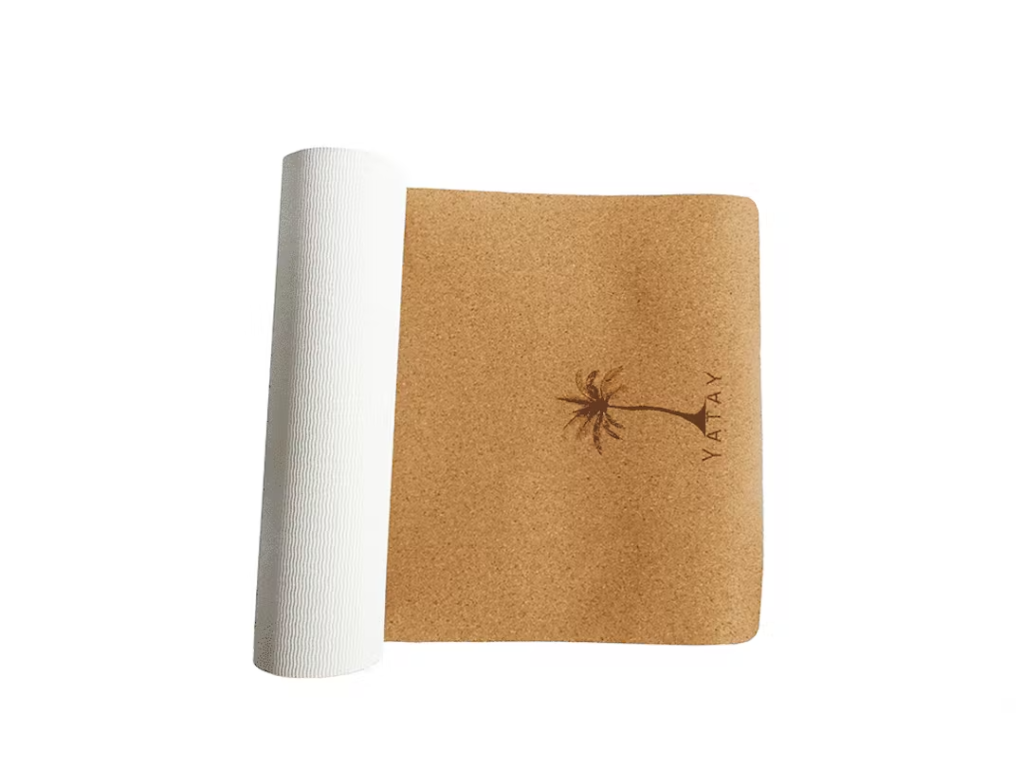 This ancient practice continues to be popular world over. "Regular yoga practice creates mental clarity and calmness; increases body awareness; relieves chronic stress patterns; relaxes the mind; centers attention; and sharpens concentration" says Dr. Nevins (American osteopathic Association).
Yatay is a British yoga equipment Brand, registered under The Perfect Palm Tree Company Ltd. The principles of Yatay remain the same today as they were when it was originally conceived. Yoga is a natural and spiritual practice. It is very unnatural and not spiritual, therefore, to do it in contact with man-made materials, particularly those which might be hazardous to your health.
Introducing the UK's lightest cork yoga mat, that gets grippier as you sweat, is 100% recyclable, sustainably made, hypo-allergenic and anti-microbial (kills bacteria organically)! Get all that? Yatay cork mats are made from recycled rubber (TPE) and a grippy top layer of 100% natural, organic cork. They're completely recyclable, and perfect for your yoga practice, wherever that may be.
10. Douvalls – Orangery Orchid Argan Massage Eco Soy Candle | 180g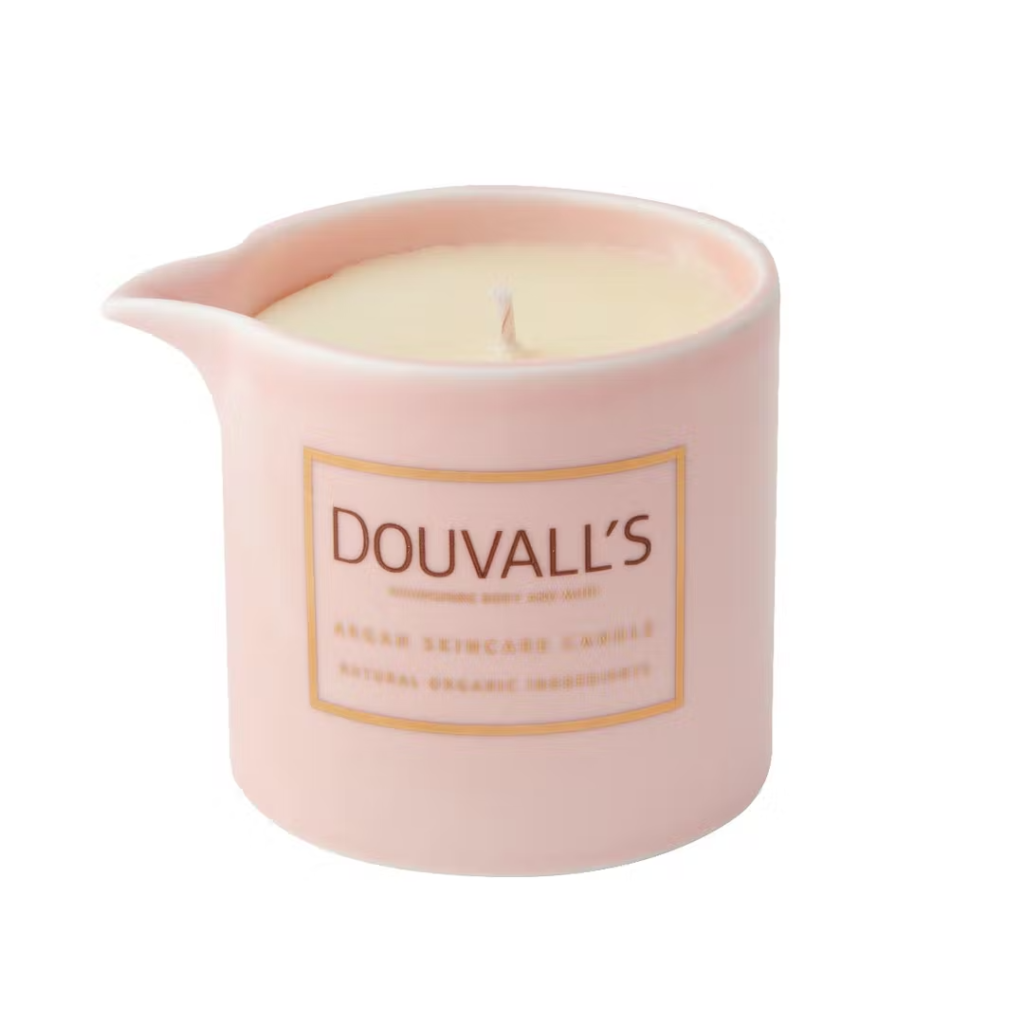 Douvall's is a leading argan natural skincare, haircare, make up and wellness range offering luxury and innovative products of the highest quality, good for you ingredients which are responsibly sourced.
The Orangery Orchid Argan Massage Eco Soy Candle offers an intensely nourishing and hydrating massage treatment for all over the body, expertly blended with nourishing oils, such as cocoa butter and Douvall's 100% first cold pressed argan oil which is high in vitamin E, antioxidants and essential fatty acids to nourish, soothe, and repair dry skin.
Perfect to de stress and pamper yourself or a loved one with a hydrating massage candle. Scented with natural essential oils lemon, mandarin and grapefruit for a refreshing, sweet and calming scent that fills the room.
We all deserve guilt-free rest and good mental health
Making time for our mental health is not always easy. But it is important. Small daily or weekly habits can often be the antidote to many of our stresses, anxieties or worries. We're all entitled to guilt-free rest and sometimes slowing down is the biggest power move.
However, as an important reminder, while this article offers suggestions to help improve mental wellbeing, they are not to be taken in place of medical advice. Always seek help from a professional when you need it and are struggling with mental health. Recognise that you are never alone.
If you'd like further inspiration and ideas on positive ways that you can take care of your mental health and wellbeing, our archives are rich with ideas and inspiration on Health & Wellness, including one of our most popular blog posts, 6 Daily Habits To Improve Your Mental Health.