We're currently over halfway through Mental Health Awareness Week, an important reminder to open up and amplify conversations of mental health and wellbeing. This week, the Mental Health Foundation are highlighting the issue of loneliness, which affects millions of people in the UK every year and has been exacerbated by the pandemic.
We understand as a society, now perhaps more than ever, the important of talking about mental health and having mental wellbeing. Self-care is an important part of taking care of our wellbeing. Making time for ourselves isn't always easy, but as and where we can, we should always try and prioritise it on a regular basis. Ever heard the phrase you can't pour from an empty cup? Know what happens to a phone when you don't recharge it? Think of yourself, your mind, body and spirit in the same manner. Self-care is an investment and commitment to preserving our physical and mental wellbeing, allowing us feel and be the best versions of ourselves.
Here, Veo World offers you a curated and conscious guide to self-care essentials and indulgences that enable you to make the most of your 'me time'. When it comes to self-care, it's important to remember that there is no one size fits all. Self-care is incredibly subjective and personal. But having said that, we all need to take some downtime in some form or another and after the chaos of present times and past years, heaven knows we could all use some more TLC. So without further ado, here's you're Curated Guide to the Self-Care You Deserve…
Omvits | Vegan Multivitamins & Minerals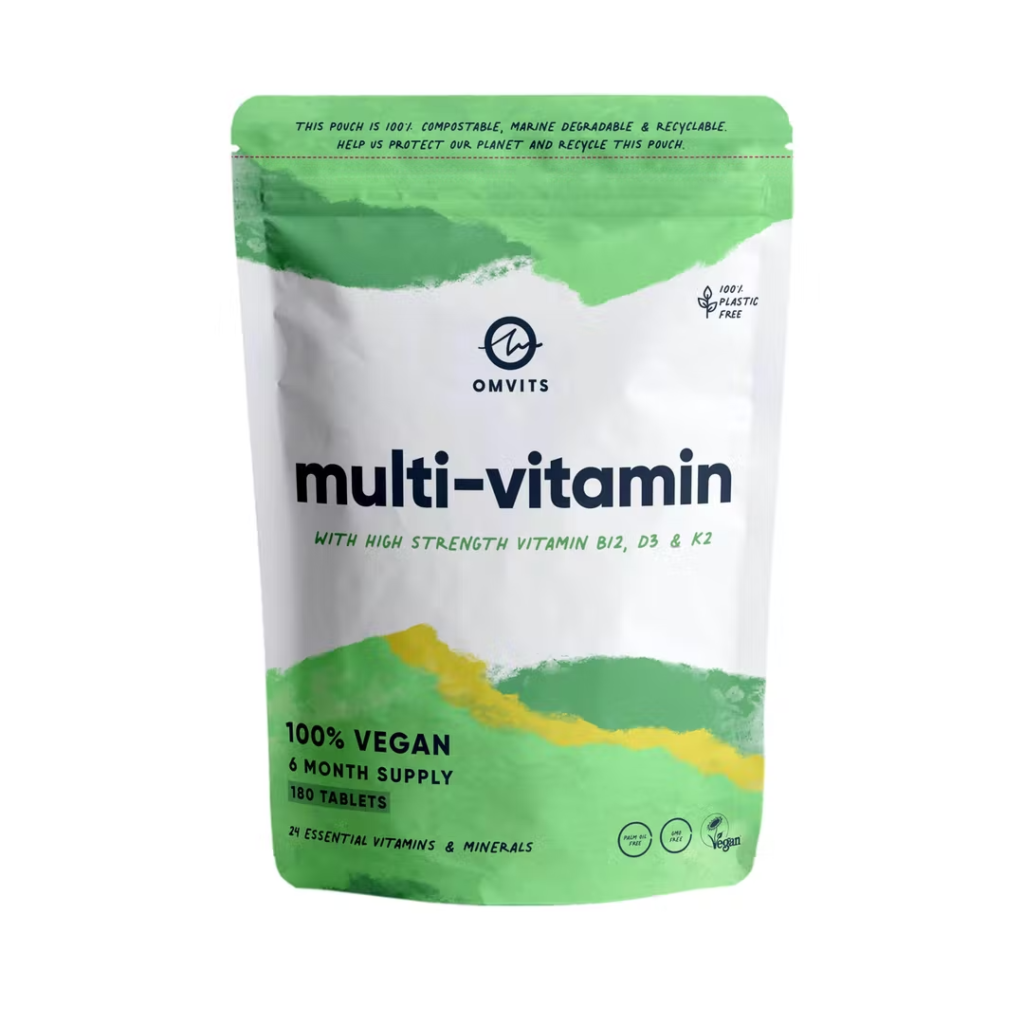 Self-care isn't just about mental wellbeing, it's about looking after our physical health too. A lack of adequate nutrition can lead us to feel lethargic, and just not like ourselves.
These carefully balanced vitamin and mineral supplements offer a convenient way to top-up your diet and meet your daily requirements. Offering a generous dose of 13 vitamins and 11 minerals, you'll be able to fill the gaps in your diet, whilst still staying within the safe dosage limits and without any use of palm oil. They're suitable for veggie and vegan diets and the pouches are 100% plastic-free, biodegradable, compostable and recyclable too!
Inhala Soulwear | Eagle Spirit Recycled Natural Rubber Yoga Mat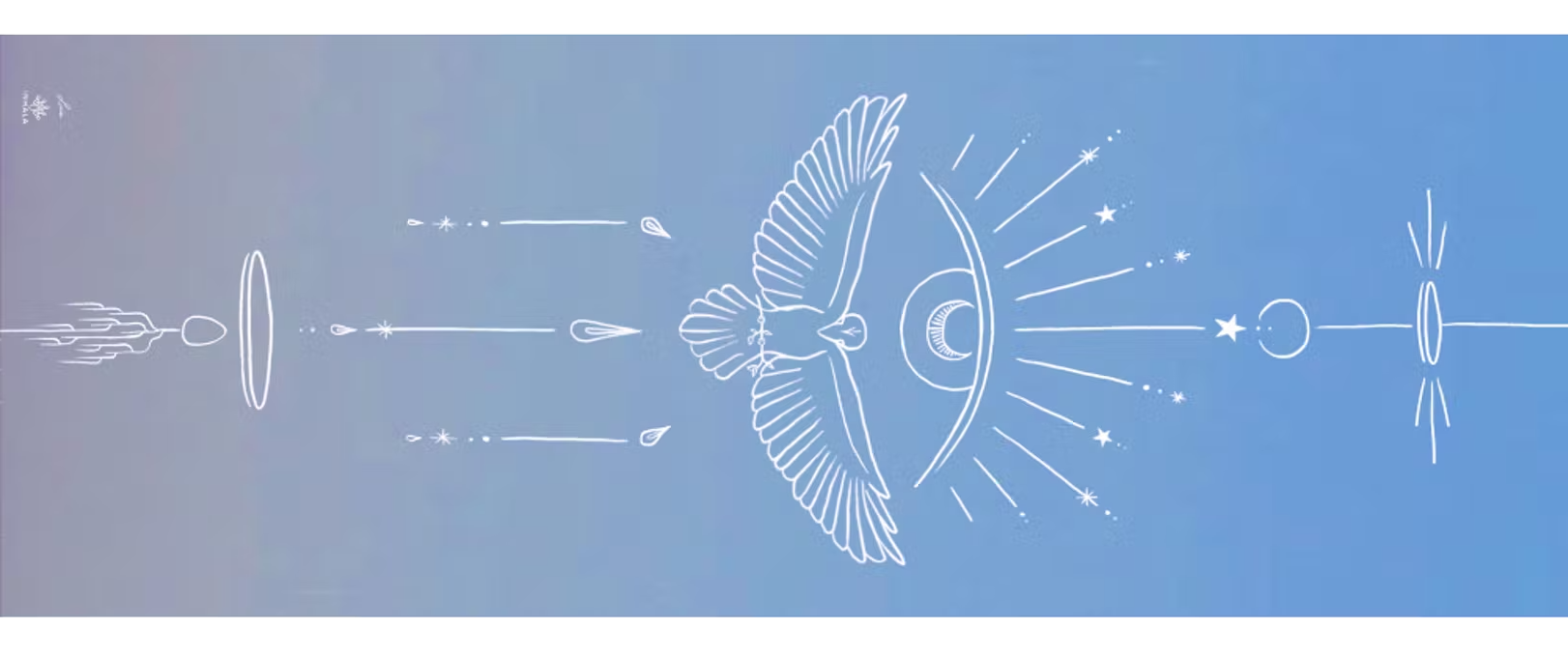 Yoga's origins can be traced to northern India over 5,000 years ago practice. Today, it is a global phenomenon with people practicing in all corners of the globe. It's benefits range from improving flexibility, reducing stress, improving mental health, reducing inflammation and anxiety, whilst also helping you sleep and boosting your mood.
Inhala Soulwear was founded by two Peruvian yogis who decided to create an authentic and mindful soulwear brand. The vision was to create a tribe with a lifestyle true to its kind. Born in Peru, Inhala, or to inhale in English, opens the initial doorway connecting mind, body and soul.
Their Eagle Spirit Eco Yoga mat promises to elevate your practice to the highest of Pranas, with guaranteed performance, soft grip for life and anti-skid feature when met with water. This mat is suitable for all kinds of practices whether you're a beginner or an advanced yogi.
Botany Blend | Sunbird Organic Uplifting Body Oil Citrus & Neroli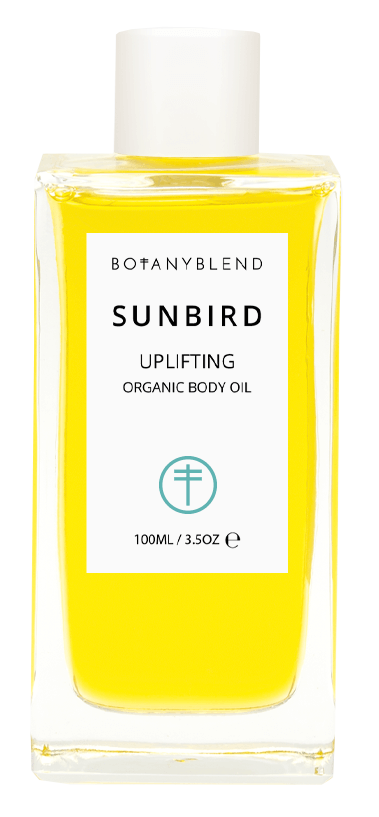 Taking care of our skin is also a great way to practice some self-care and love. As the bodies largest organ, skincare cannot be underestimated. Botany Blends' deliciously scented Sunbird Organic Body Oil flirts with and uplifts the senses. It's the colour of sunshine and when applied is said to be reminiscent of fresh summer mornings.
The feel-good aroma evokes happiness and uplifts the senses. For best results, use relaxing deep touch pressure, applying directly after bathing to lock in hydration. Gently massage the oil into the skin and inhale the aroma to uplift the senses and boost that feel good factor.
Nikki Hill Apothecary | Relaxation & Calming Herbal Leaf Tea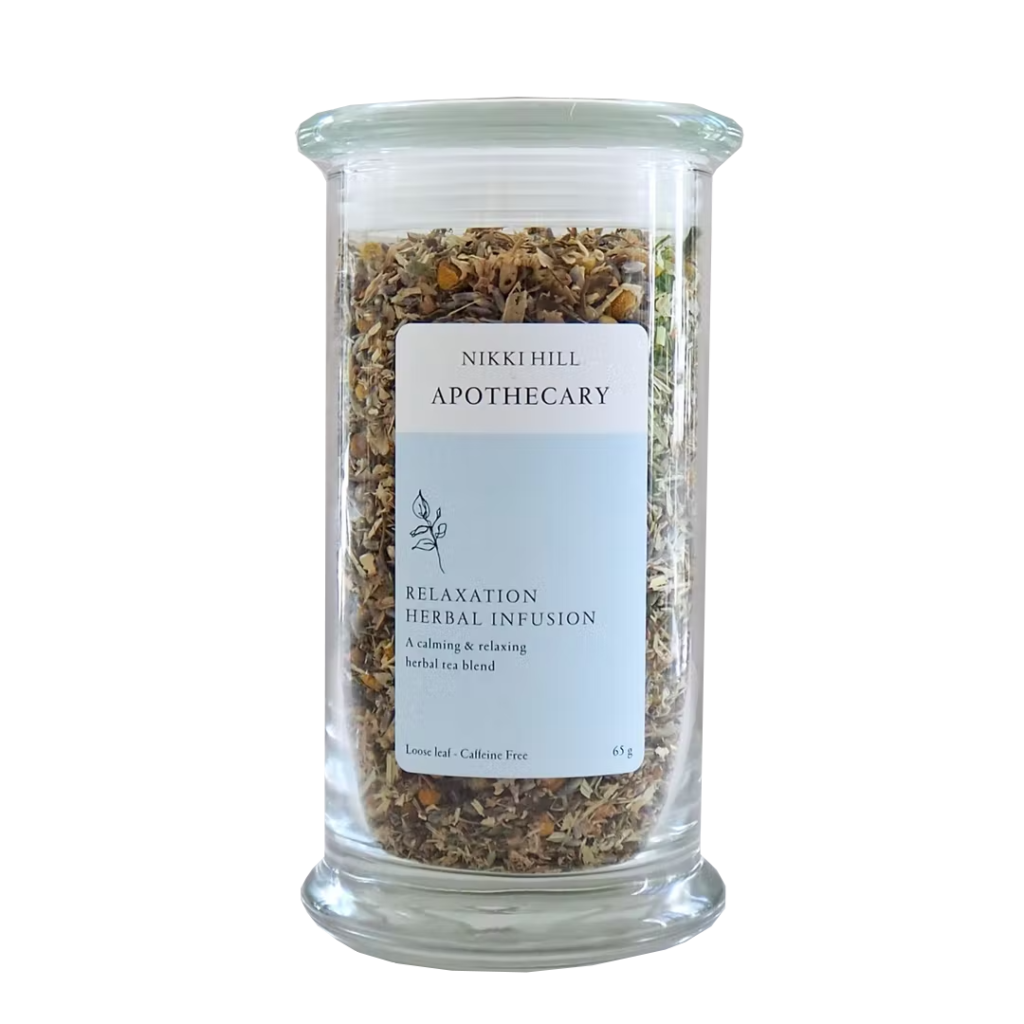 This Relaxation Herbal Infusion tea is perfect to help you unwind and relax anytime of the day. This delicious blend has been formulated with herbs that have been traditionally used to calm the mind and body. So sit back, relax and allow your body to enter a state of pure relaxation.
Essence No1 | Natural Vegan Soy Wax Candle Dark Pomegranate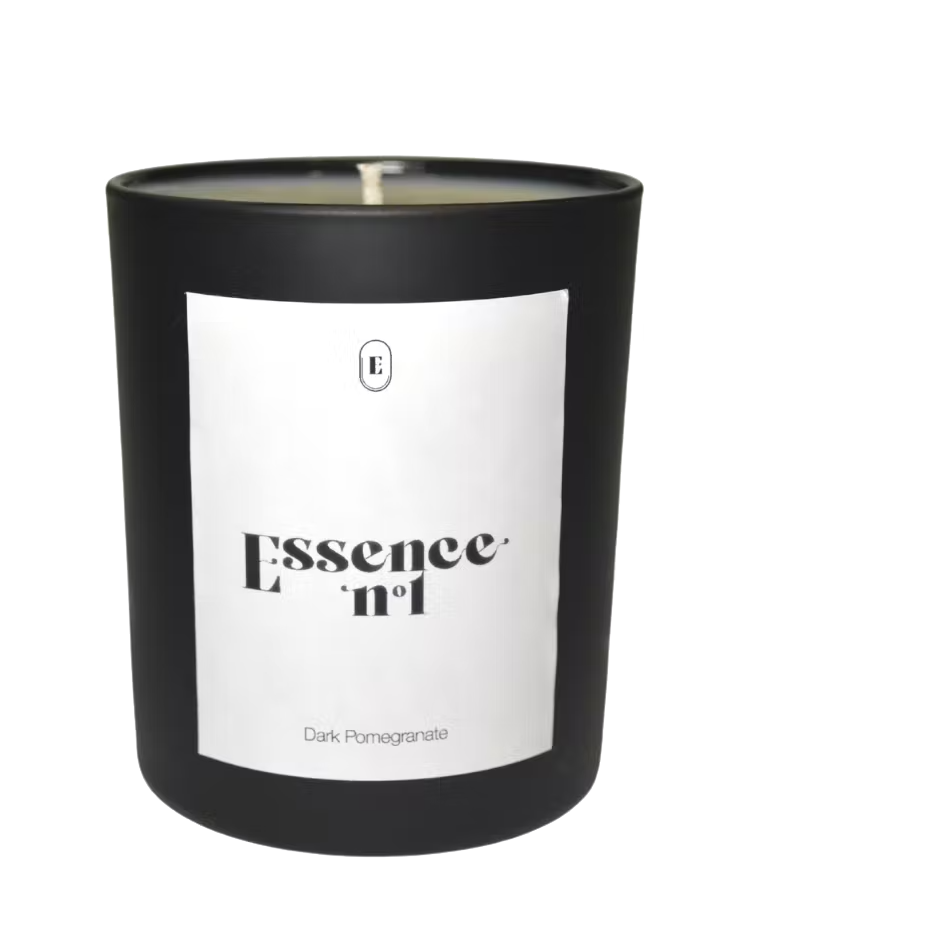 Who doesn't love a candle for a bit of 'me time'? Essence No.1 candles not only offer luxury fragrances, they are also vegan, cruelty free and committed to sustainably sourcing all products and materials. Their eco-friendly, vegan soy wax is ethically sourced from GMO free suppliers. Their sleek, stylish jars are made from recycled materials and also be recycled after use. The labels are printed on recyclable material, using water based, earth safe ink.
SuperfoodLx | Natural CBD Oil for Joint Pain, Mood & Sleep Management

Wider understanding of plant power has really come into its own in recent years and studies have show that CBD can be used to help reduce pain, relax muscles, manage insomnia and treat anxiety.
SuperfoodLx's pure and intensely rich, whole plant cannabis extract is sourced from a small organic farm in the Netherlands. Whether you are new to taking CBD or a seasoned connoisseur, this organic blend is sure not to disappoint as it helps to reduce joint inflammation, reduce feelings of anxiety, improve sleep patterns, support mood management with noticeable pain relief within 10-15 minutes. Oh, it's also vegan and gluten free!
The Mood Club | 'Exciting Plans' Sustainable Lined A5 Notebook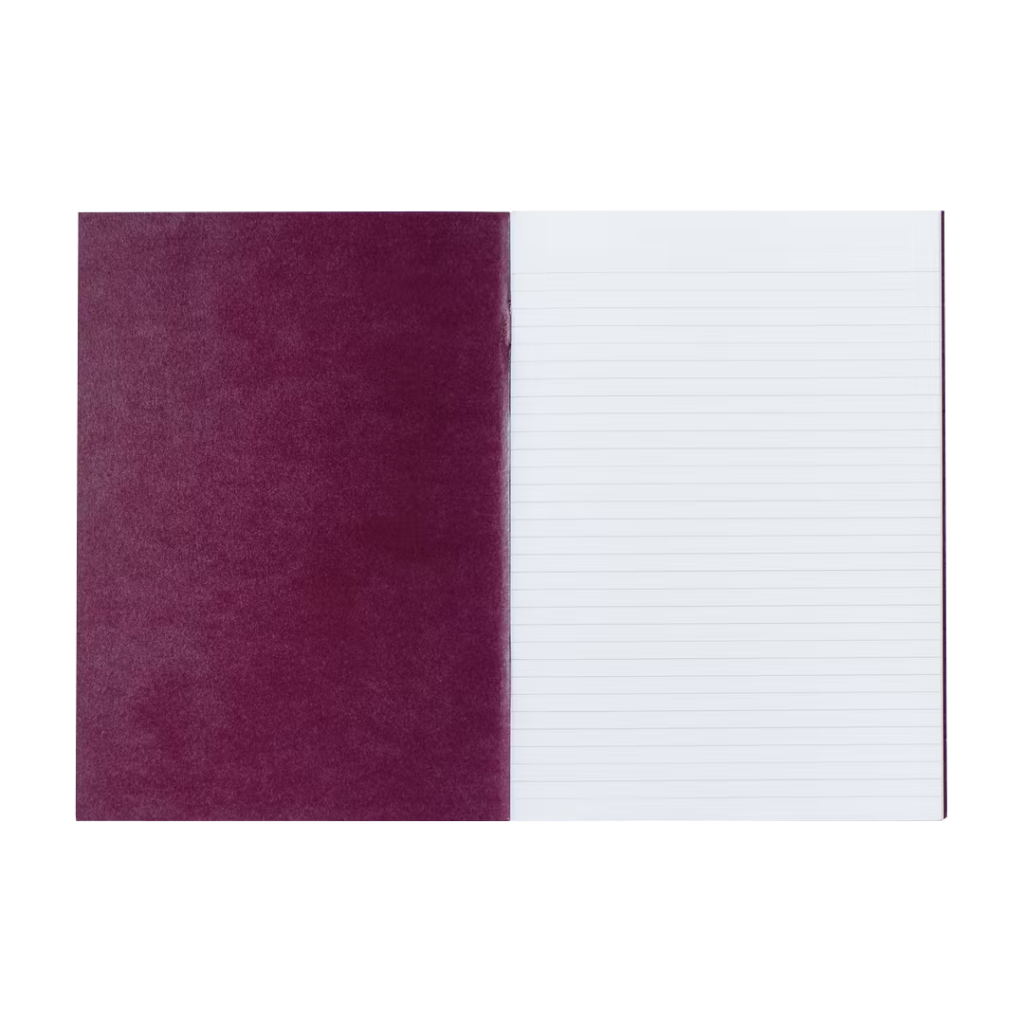 At first glance, you might be wondering why a notebook is relevant here. Well, journalling is another popular practice of self-care, with many studies showing that regular journalling can improve your mood and give you a greater sense of overall emotional well-being and happiness. It is also said to help strengthen memory and reduce stress and anxiety. You don't even have to think too much about it. Sometimes just putting pen to paper and scribbling out your thoughts freely can help offload them and offer us a feeling of release. Why not have a go at incorporating some journalling into your self-care routine?
It's Okay Not to Be Okay
We hope that this Curated Guide to Self-Care has offered some suggestions that resonate with you and your lifestyle and values. It goes without saying that just like life itself, feelings are fluid and inconsistent. We all have good days and bad days. That is the very nature of being human. The above guide is in no way intended to replace professional medical help and if you are struggling with your mental heath, we would encourage you to reach out to either a doctor, counsellor or even just a friend or family member. There is no shame in admitting when we're not okay and reaching out is often the first step to things getting better.
Let's wrap things up with a little positive affirmation. Place your hand on your heart and say out loud 'I am grateful for my life force and energy'.