Whilst the fashion industry is one of the most polluting in the world, thankfully consumer demand for ethical and eco-friendly clothing is on a huge rise, and continuing ever year! With increased awareness around issues like climate change and workers' rights, more people want to make sustainable choices with their wardrobes. However, sustainable fashion often comes with a higher price tag, leaving budget-conscious shoppers wondering where to find affordable sustainable options. The good news is there are now plenty of brands offering sustainable style while keeping costs low.
Consider Cost-per-Wear
It's also good to understand the value of Cost Per Wear, where high-quality well-made sustainable fashion pieces give us much more 'bang for the buck' than the poorly made throwaway fast fashion equivalents (see: Why Is Sustainable Fashion Usually More Expensive?). In this post, we'll shine a spotlight on some of the best affordable sustainable clothing brands to know in 2023.
Sustainable Fabrics
First, it helps to understand what makes clothing truly sustainable. Sustainable fabrics include organic cotton*, hemp, linen, recycled polyester (no virgin polyester), and TENCEL™. *You'll be glad to know that 100% of the virgin/new cotton found in products on Veo is organic- or it's recycled, pre or post-consumer cotton- which means it's the most eco-friendly! 🙏
Fair & Ethical Production
Sustainable manufacturing practices include using renewable energy, treating workers fairly, and minimising waste. Brands focused on sustainability aim for full supply chain transparency and often partner with 3rd-party auditors like B Corp (Veo is a top 5% ranked B Corp!). When shopping, look for information on a brand's practices and materials to ensure you're getting quality ethical pieces.
For some sustainable affordable clothing and budget basics, we've included some of our best brands below…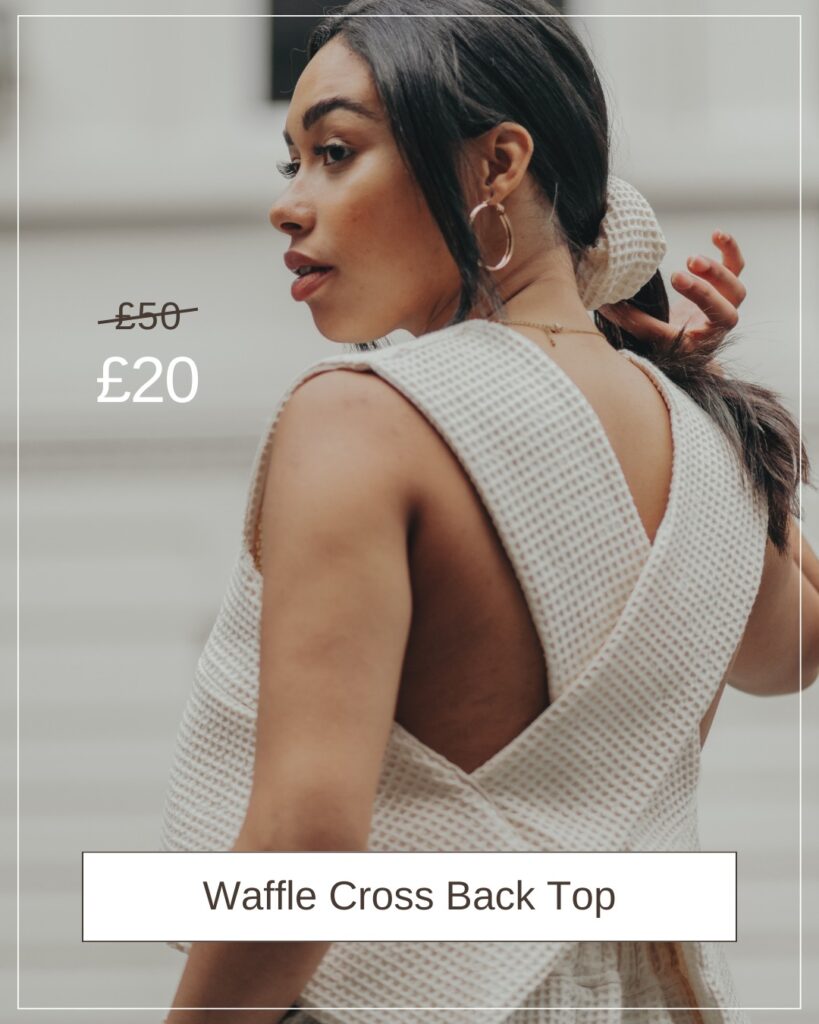 Scroll down for more info, and discover the full list below…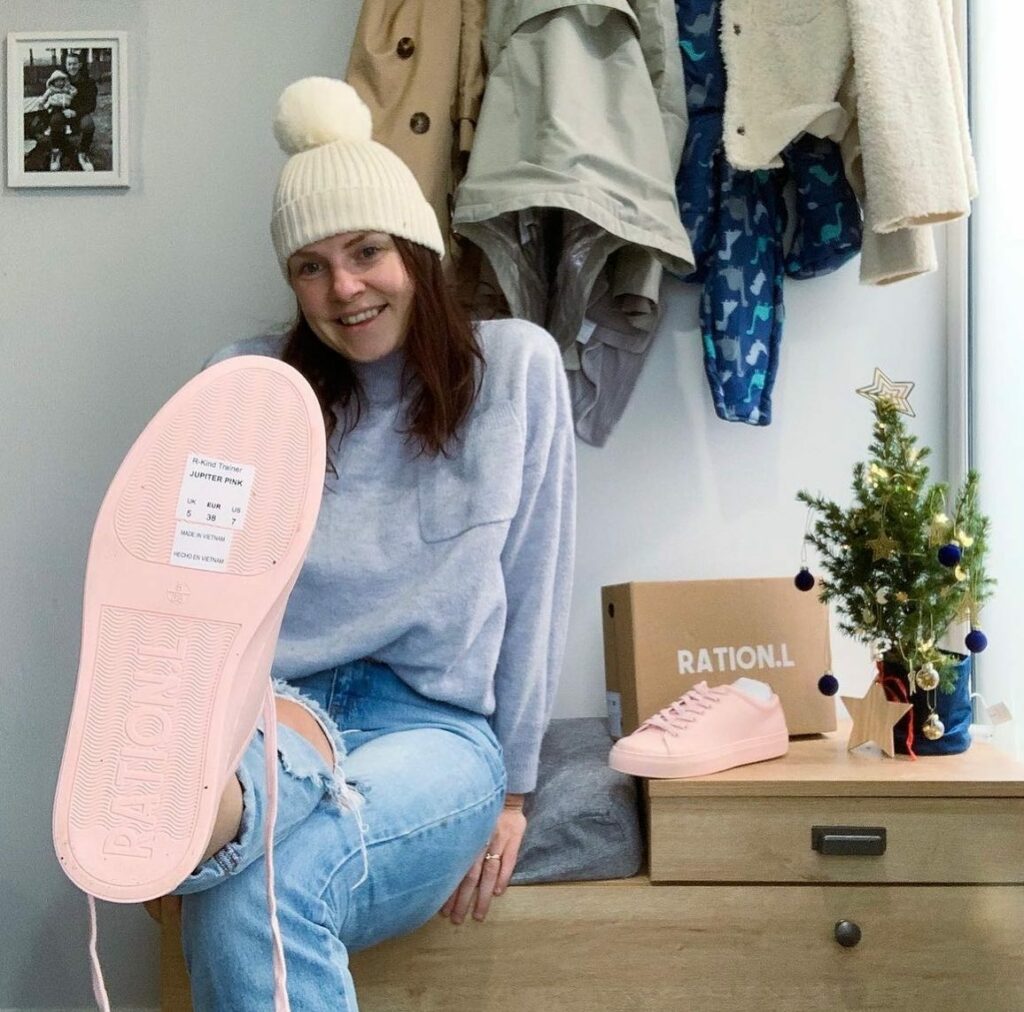 Looking for affordable and ethical sneakers? 👟 Let's start with super stylish eco- trainers, and at prices from £70 a pair this is as affordable as it gets! 😍 This female-founded, vegan certified brand creates gender-neutral unisex footwear and accessories using recycled, vegan and cruelty-free materials.
Led by Founder & CEO Kavita Basi, Ration.L aims to encourage simpler, slower lifestyles through thoughtful design and sustainable production. The brand ethos focuses on longevity, intent, and eco-friendly materials like recycled plastics and organic cotton. Even the packaging is biodegradable!
The Ration.L eco sneakers come in the classic silhouette low-top trainer. With neutral colour palettes and minimalist styling, they are perfect for everyday wear. Expect details like lace-up closures, perforated uppers, and textured eco-rubber soles. By purchasing Ration.L, you can feel good knowing you're supporting an ethical brand and reducing your environmental impact. The sneakers are vegan, recycled, and produced using renewable energy in factories that treat workers fairly. Ration.L proves that sustainability can also be stylish and affordable.
They're designed in Britain, and for every pair sold, 5% of profits goes to The Brain & Spine Foundation Charity. Browse the full collection at Veo to discover the brand's ethos of quality, ethics, and eco-conscious design. (And see their sister brand ReflexOne at number 9 below!)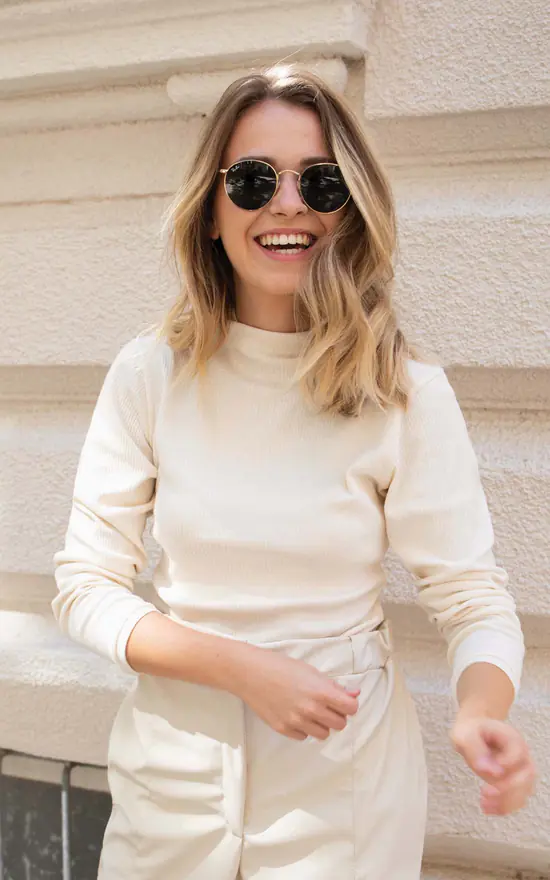 Next up is KOHR, a sustainable and ethical fashion powerhouse. 🪡 A Manchester UK-based fashion house creating elevated, gender-neutral basics with sustainability in mind. The brand designs and manufactures all products in-house using GOTS certified organic and deadstock materials.

By controlling production from start to finish, KOHR ensures quality craftsmanship and ethical practices. KOHR's collections focus on timelessness over trends. Using neutral palettes and classic silhouettes, the pieces transcend seasonal fads. This considered approach promotes longevity and versatility in one's wardrobe.

Sustainability goes beyond materials at KOHR. As a living wage employer, the brand cares for people across the supply chain. KOHR is also climate positive, putting back into the environment what is used during manufacturing. Shoppers can now find KOHR's debut capsule collections on Veo.

Their tight edit covers wardrobe essentials, crafted to last in both style and construction. Expect elegant, mix-and-match pieces that form the foundation of conscious closets. By supporting KOHR, customers back small-batch production, responsible branding, and people-first ethics. For elevated essentials with sustainability at their core, discover KOHR today.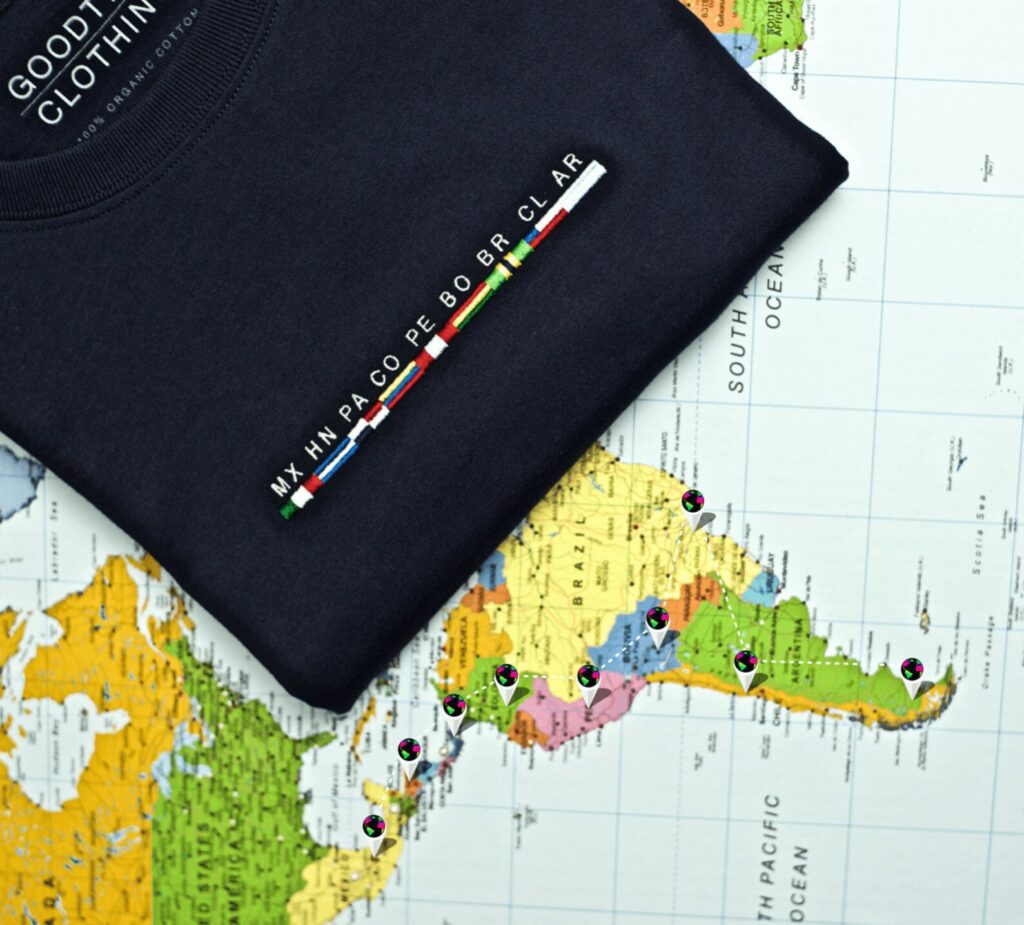 Now for a twist – with Goodtripclothing's Sustainable Souvenir Clothing! 🌎 Goodtripclothing® offers souvenir apparel you'll actually want to wear. The brand transforms the typical tourist t-shirt into eco-friendly styles made to last. All Goodtrip pieces are crafted from organic or recycled materials and ethically produced.
Subtle designs capture the essence of one's travels without large logos or graphics. Goodtripclothing aims to change souvenir clothing for good through sustainability. The brand plants a tree for every order and donates 2% of sales to charity. After an underwhelming souvenir t-shirt experience, their founder Danny launched Goodtrip. The goal was simple, stylish pieces to remember trips by.
By partnering with ethical manufacturers and focusing on quality, Goodtripclothing produced the ideal travel memento. Shoppers can browse organic cotton tees, hoodies, sweatshirts and more. Each featuring destinations printed or embroidered with care. Make Goodtrip your go-to for souvenirs you're proud to wear. Discover customisable, eco-conscious pieces that give back.
So next time you're planning your next adventure, check out their eco-friendly products and custom clothing options! And most importantly, have a good trip 🙂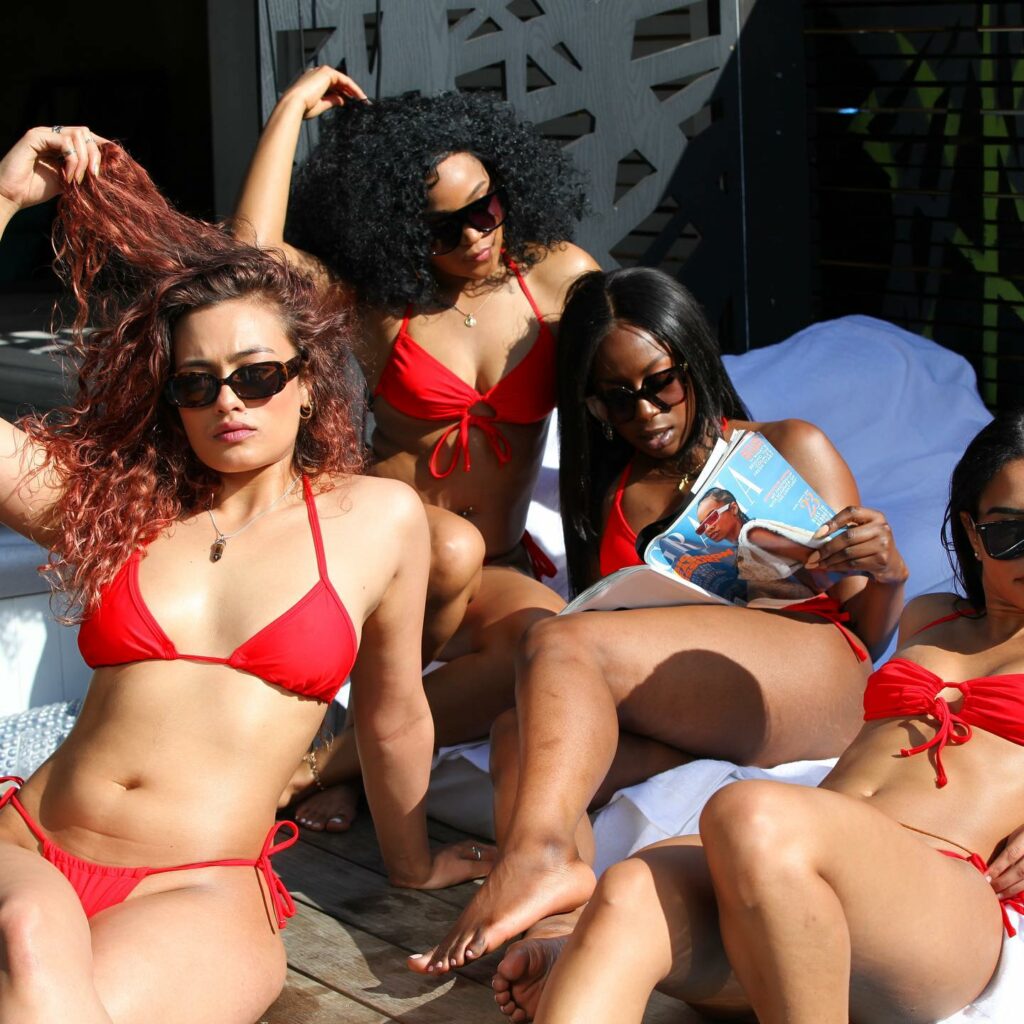 If you're anything like us, we always look forward to beach and some sun, and there's no better way to enjoy that than being 'Responsibly Sexy with Bikini Season' 👙 (the guys beach wear is below!). Bikini Season offers flattering, sustainable swimwear inspired by Brazilian and Portuguese beach style. The London-based brand creates sexy, eco-friendly bikinis ready to mix and match.

At Bikini Season, sustainability guides every design. Their fabric of choice is ECONYL®, a regenerated nylon made from recycled waste like fishing nets. This innovative material can be recycled indefinitely without losing quality. From form-fitting silhouettes to cheeky cuts, Bikini Season's pieces are made to last. Their micro bikinis come in an array of colors and patterns to suit any body and style.

Even the smallest details get the sustainability treatment. The care labels are OEKO-TEX certified and the organic cotton bags can be reused. By supporting this women-owned brand, Veo customers can feel sexy while reducing fashion's environmental impact. Browse the collection today to discover responsibly made swimwear essentials.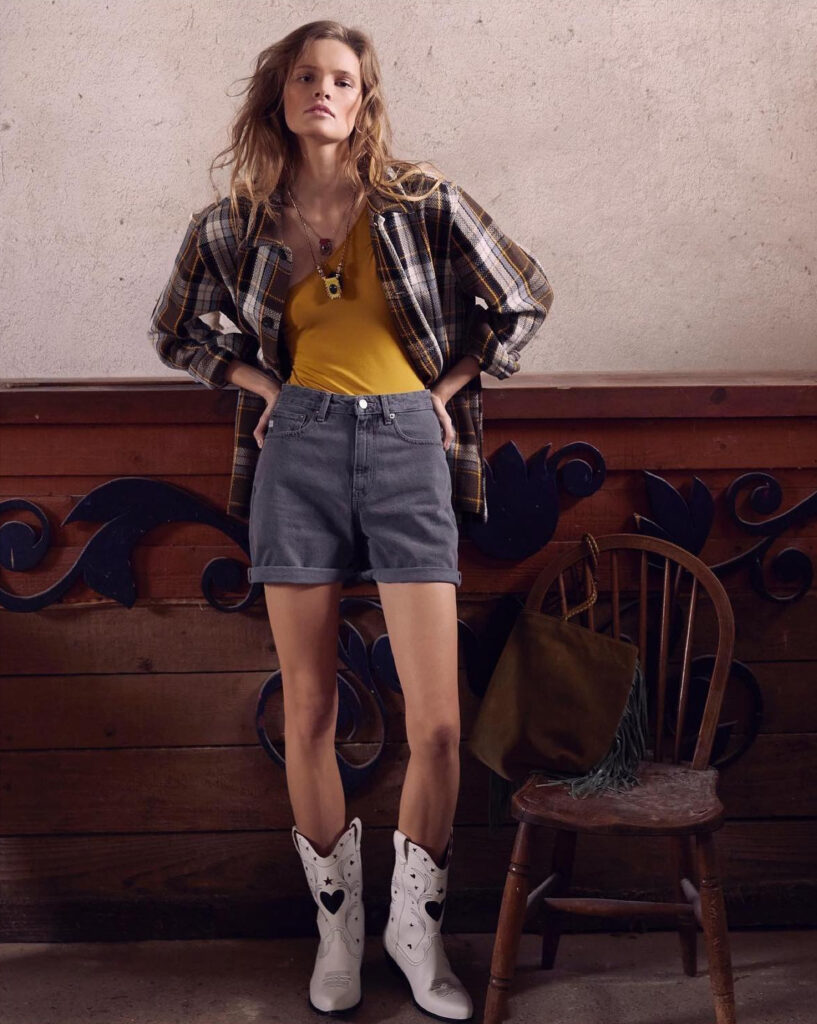 Discover Stylish, Sustainable and affordable Vegan Footwear with Good Guys 👢
Good Guys offers high-quality vegan shoes and accessories as an ethical alternative to leather. The brand makes it easy to shop cruelty-free while reducing your environmental impact.
Founded in Paris in 2011, Good Guys was created to fuse style and ethics in footwear. Their products use innovative materials that mimic leather perfectly while remaining 100% vegan and ecological.
Good Guys sources vegan leather and suede alternatives like pineapple leaf fiber and recycled plastic bottles. These materials offer the aesthetics of animal leather without the ethical issues.
As a pioneering vegan fashion brand, Good Guys proves that compassion and sustainability don't mean sacrificing style. Their collections offer sleek boots, sneakers, bags and more in classic silhouettes.
Good Guys production takes place in Europe under fair working conditions. The brand is committed to protecting both animals and humans across the supply chain.
When you choose Good Guys, you can feel good knowing your purchase aligns with your values. Shop the vegan shoe brand today to discover fashion-forward footwear that's friendlier for all.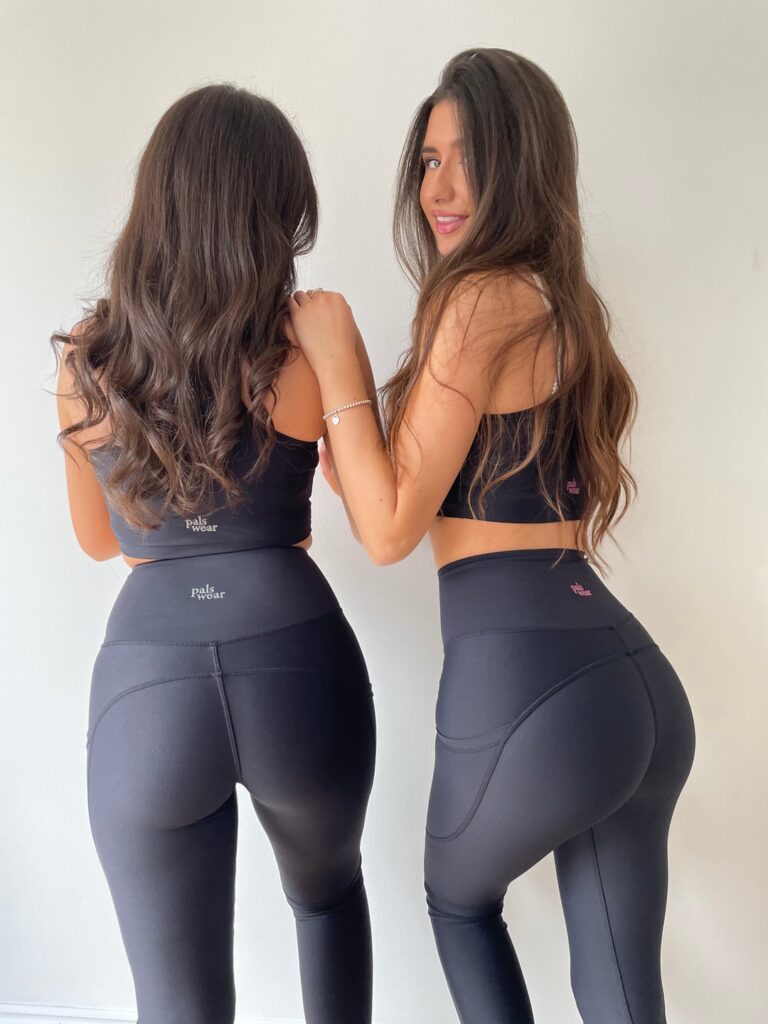 Affordable well-made and high-quality activewear can be hard to find, but Pals Wear bring us pyjamas, activewear, loungewear, and swimwear – all eco friendly and sustainable by design. 🧘‍♀️
Pals Wear creates thoughtful activewear, loungewear, and intimates designed to be treasured companions in your everyday life.
With a focus on sustainability and comfort, Pals pieces are made to be worn and loved day after day. The brand uses durable, eco-conscious fabrics crafted by suppliers who share their values.
Pals Wear's debut collection features a limited range of activewear essentials. The leggings and tops are made using OEKO-TEX certified recycled polyester, diverting ocean plastic waste.
Sustainability guides every part of the process, right down to the 100% compostable corn-based packaging. Pals Wear is committed to supply chain transparency and achieving net zero emissions.
Whether you're yoga'ing in a 'wheel pose' (Urdva Dhanurasana), lifting at the gym, or relaxing at home, Pals Wear aims to create staples as reliable as a best friend. Discover the new brand today and join the journey toward ethical, mindful loungewear and activewear.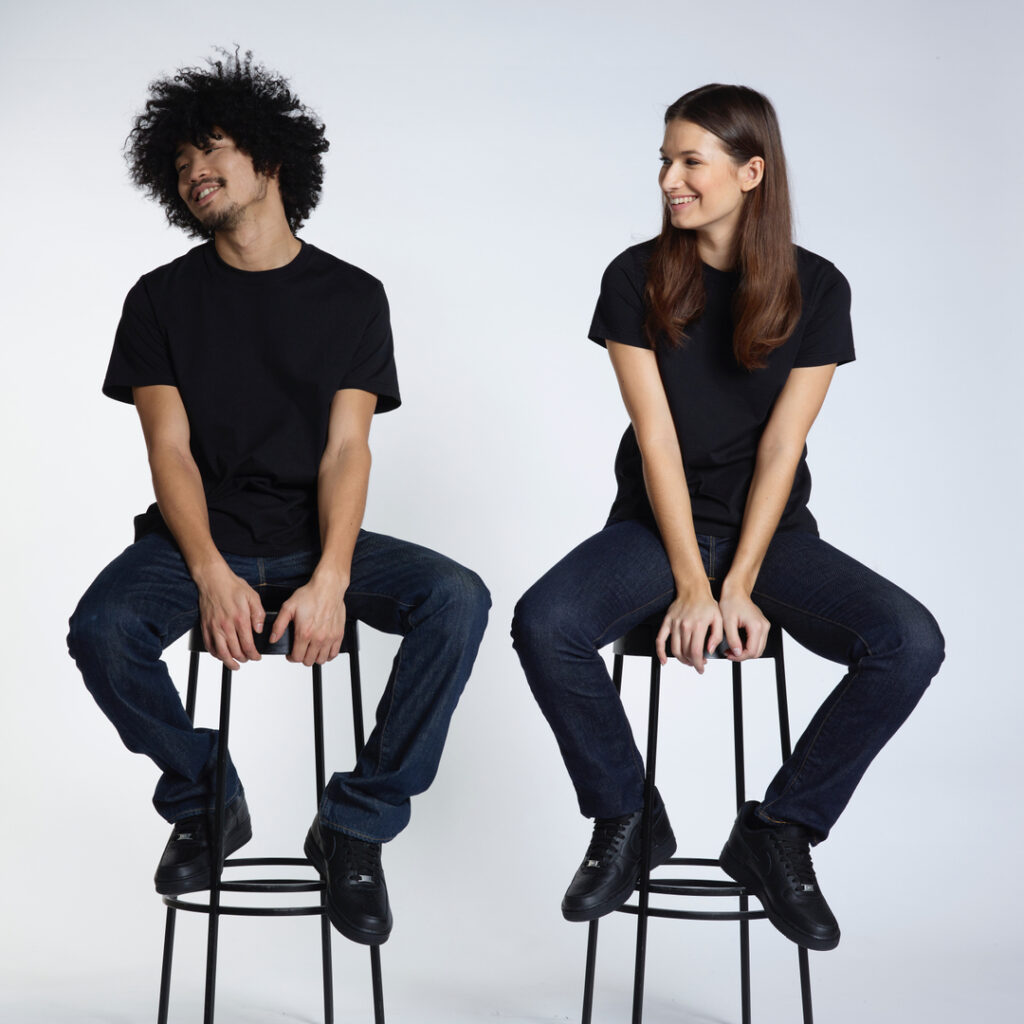 When we say clean and ethical staple clothing, no brand could be better than Plainandsimple. It's in the name! 👕
Wardrobe essentials designed for circularity. If you're tired of fast fashion, then Plainandsimple creates wardrobe essentials focused on sustainability from start to finish. At Plainandsimple, quality and ethics guide the design process.
Their pieces are crafted to last using eco-conscious materials and fair labour production. What really sets them apart is their circularity program. When you're finished wearing a Plainandsimple product, you can return it for free recycling. This closes the loop and prevents apparel waste. In exchange, you'll receive 15% off your next order. This incentive makes participating in their circular model rewarding.
Plainandsimple wants customers to develop a deeper relationship with their clothes. Their minimalist basics invite you to focus on craftsmanship and renewability. By shopping Plainandsimple, you support sustainable manufacturing and closed-loop consumption. Discover their premium but affordable essentials designed to minimise fashion's footprint.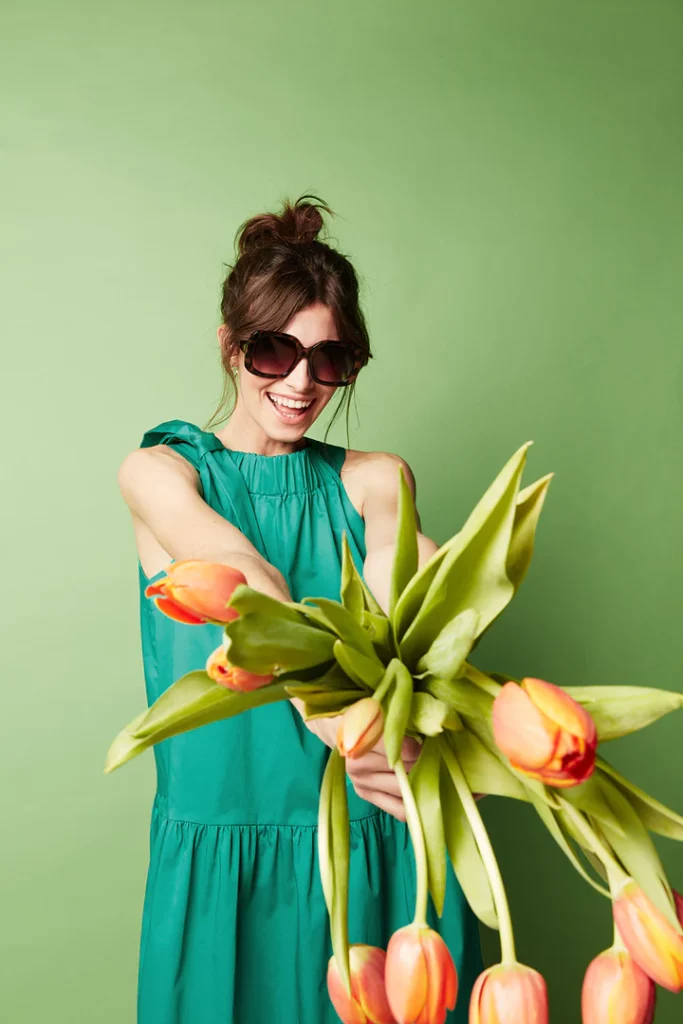 After 40 years in the fast-paced world of fashion, Mirla Beane's co-founders Lauren and Melanie realised two things: firstly that sustainability is the only way forward, but secondly that 'sustainable style' is hugely lacking. Why do all truly ethical brands with decent price tags appear to only be about basics? So, the solution… 👗
Mirla Beane offers sophisticated, design-led collections without compromising ethics or affordability. Their items feature bold prints, pops of color, and silhouettes inspired by nature. Despite the low costs, quality and craftsmanship shine through. Sustainability guides every step.
Fabrics are natural, organic or recycled. Packaging is biodegradable. And production stays local to reduce environmental impact. By purchasing Mirla Beane, customers empower the next generation of creative talent. The brand provides opportunities for emerging designers and manufactures locally. Mirla Beane represents the future of fashion – one where ethics and sustainability are woven into trend-driven style. Discover feel-good pieces that give back with every wear.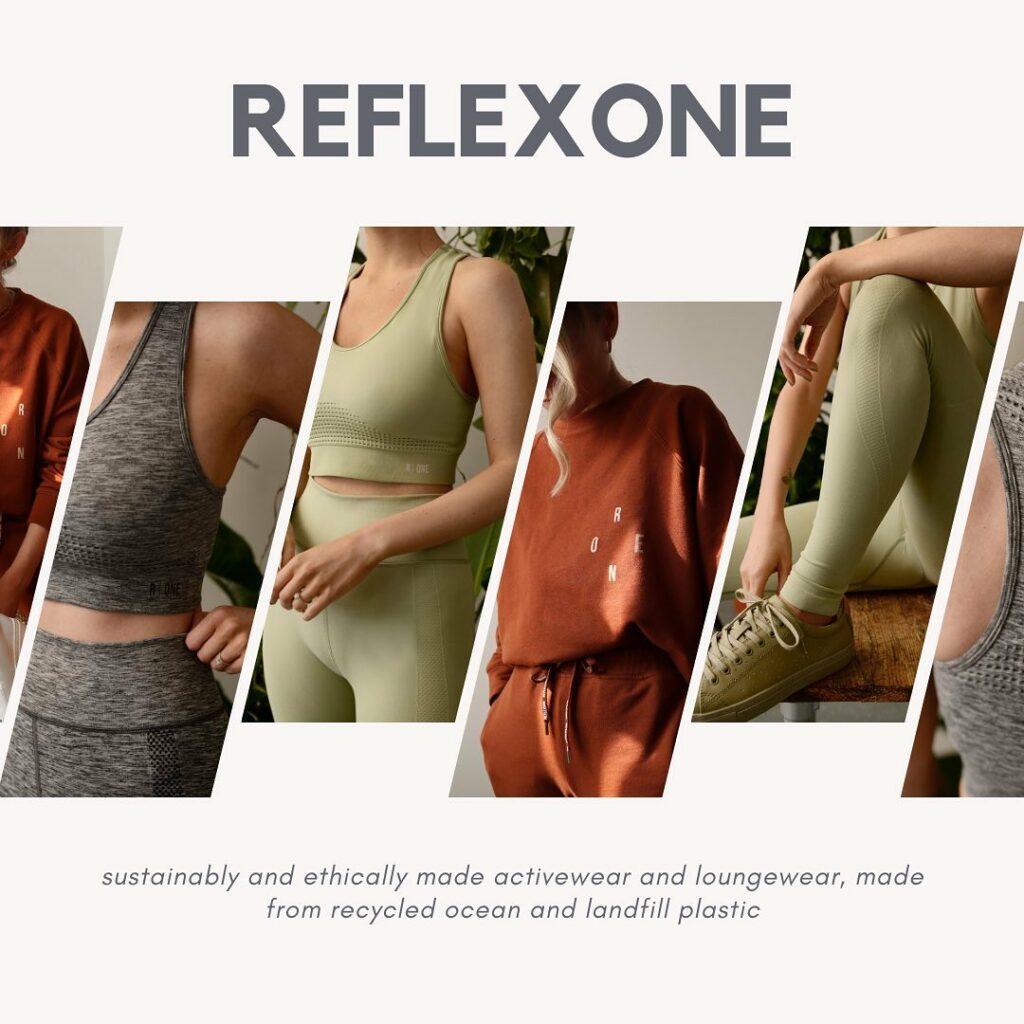 We met Ration.L above, and this is their sister brand: Sustainable Activewear from Reflexone!
Reflexone is an eco-conscious activewear brand created to promote healthier, happier lifestyles. Their pieces are crafted from recycled materials using ethical production methods.
Founded during the pandemic, Reflexone aims to make a positive impact through sustainability. Their fabrics utilize recycled plastics like PET bottles to reduce waste.
Reflexone also focuses on longevity in design. Their timeless, versatile pieces are meant to be worn and loved for years. This allows customers to buy better and wear longer.
Sustainability touches every part of the business. Their packaging uses compostable, biodegradable materials to avoid waste. Deliveries are carbon neutral through green shipping partners.
By choosing Reflexone, you can feel good knowing you support an ethical brand focused on people and the planet. Discover activewear that aligns with your values and suits any workout.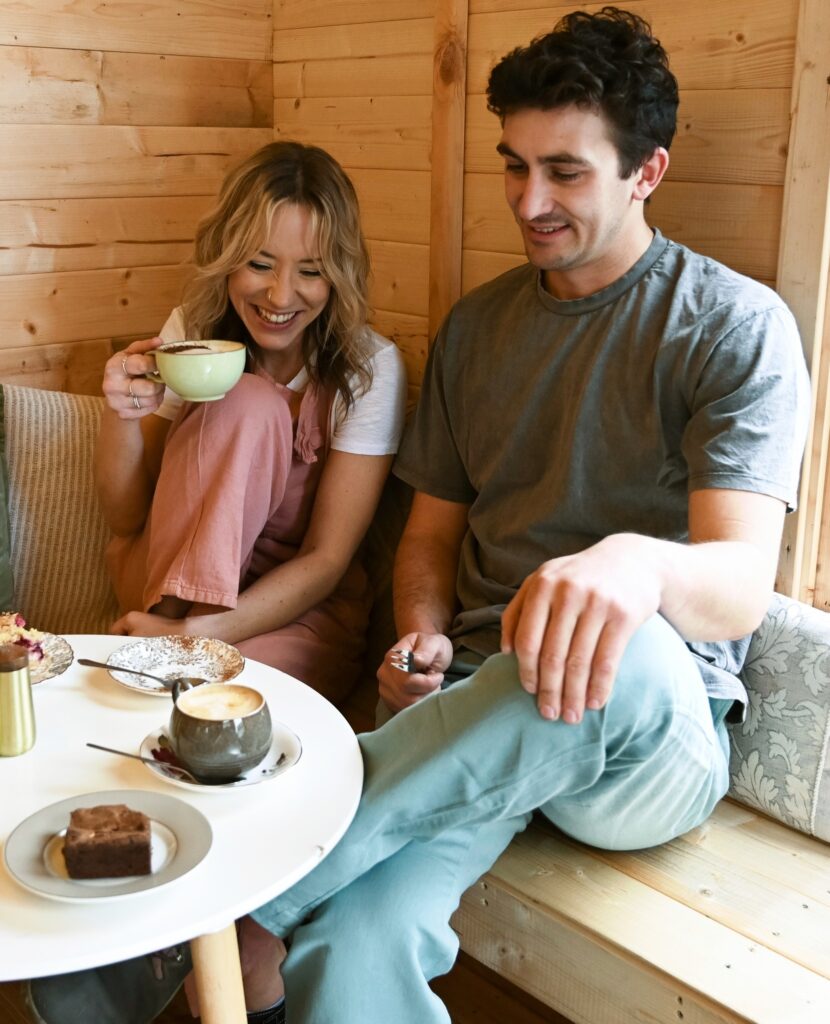 Flax And Loom make incredible jeans, from the best materials, using kindest methods. This is sustainable denim from the ground up.
Flax and Loom creates premium denim designed for sustainability from crop to closet. Founded by industry veteran Phil Wildbore, the UK brand is on a mission to produce the world's most eco-conscious jeans.
At Flax and Loom, sustainability guides every step. Their fabrics are locally harvested and processed using natural dyes. Manufacturing happens close to home at an ethical factory paying fair wages. Even washing uses an eco-formula to minimise the environmental footprint. The result is timeless denim crafted to last.
Flax and Loom jeans are made from durable, natural fabrics like organic cotton and linen. Expect a vintage feel with modern fits made for real bodies. Transparency and ethics are paramount. Flax and Loom traces their supply chain and production in detail. By supporting the brand, you vote for lasting quality, circularity, and fairness across the apparel industry.
For sustainable denim with heritage charm, turn to Flax and Loom. Their small-batch jeans promise comfort, inclusivity and radical transparency from start to finish.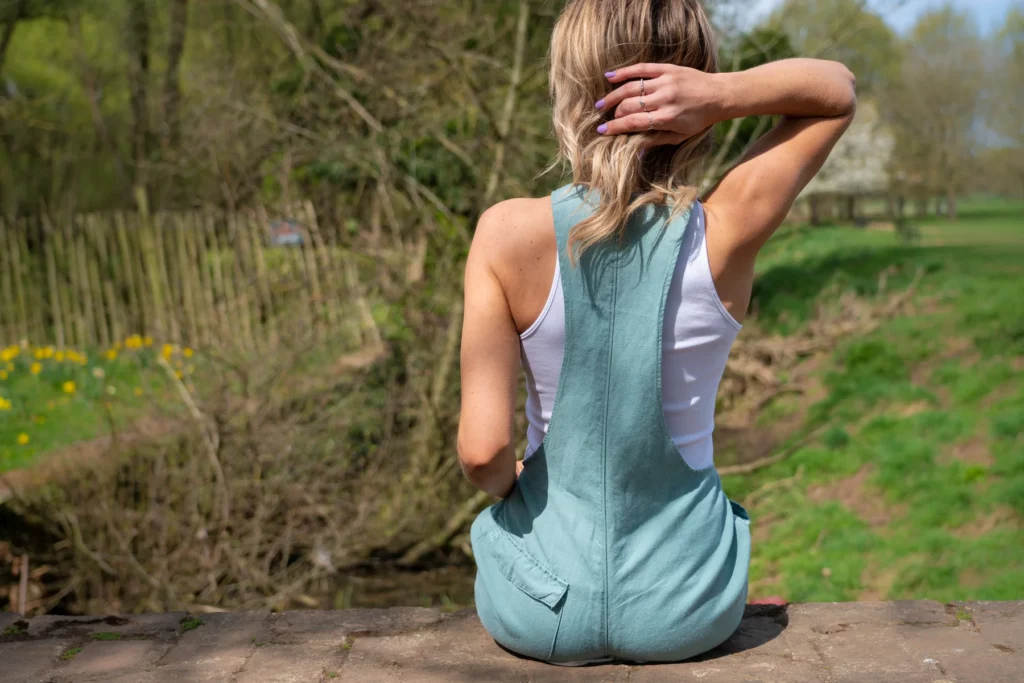 Buying new is second only to Secondhand
And finally, if you don't want to shop new, then the realm of secondhand and vintage fashion also provides a mega affordable way to shop sustainably. Apps and sites like Depop and Vinted have changed the game. Or visit your local thrift stores and charity shops for buried treasure. Buying secondhand prevents new items from being produced and gives clothes another life.
Building a sustainable wardrobe doesn't have to drain your wallet. With a bit of savvy shopping, you can look stylish while treading lightly on the planet. Vote with your wallet to support better business practices and innovative eco fabrics. Your closet will thank you – and so will Mother Earth.

Discover the full range of sustainable and affordable fashion brands, products, and categories over at Veo, at: https://veo.world/sustainable-fashion