In a world where connections are cherished and surprise is celebrated, the art of gifting has found a new canvas—the letterbox. The appeal of vegan letterbox gifts goes beyond the joy of unwrapping. It's a thoughtful nod to values, sustainability, and of course, exquisite tastes. We're sharing our top picks from our curated selection of vegan delights designed to fit snugly through the letterbox. From a sophisticated men's letterbox gift selection to the pure indulgence of a natural soap letterbox gift set, the gourmet pleasure of a vegan popcorn selection, and the eco-friendly charm of zero-waste essentials, these are more than gifts. They're moments of delight waiting to unfold! Check out these our faves below: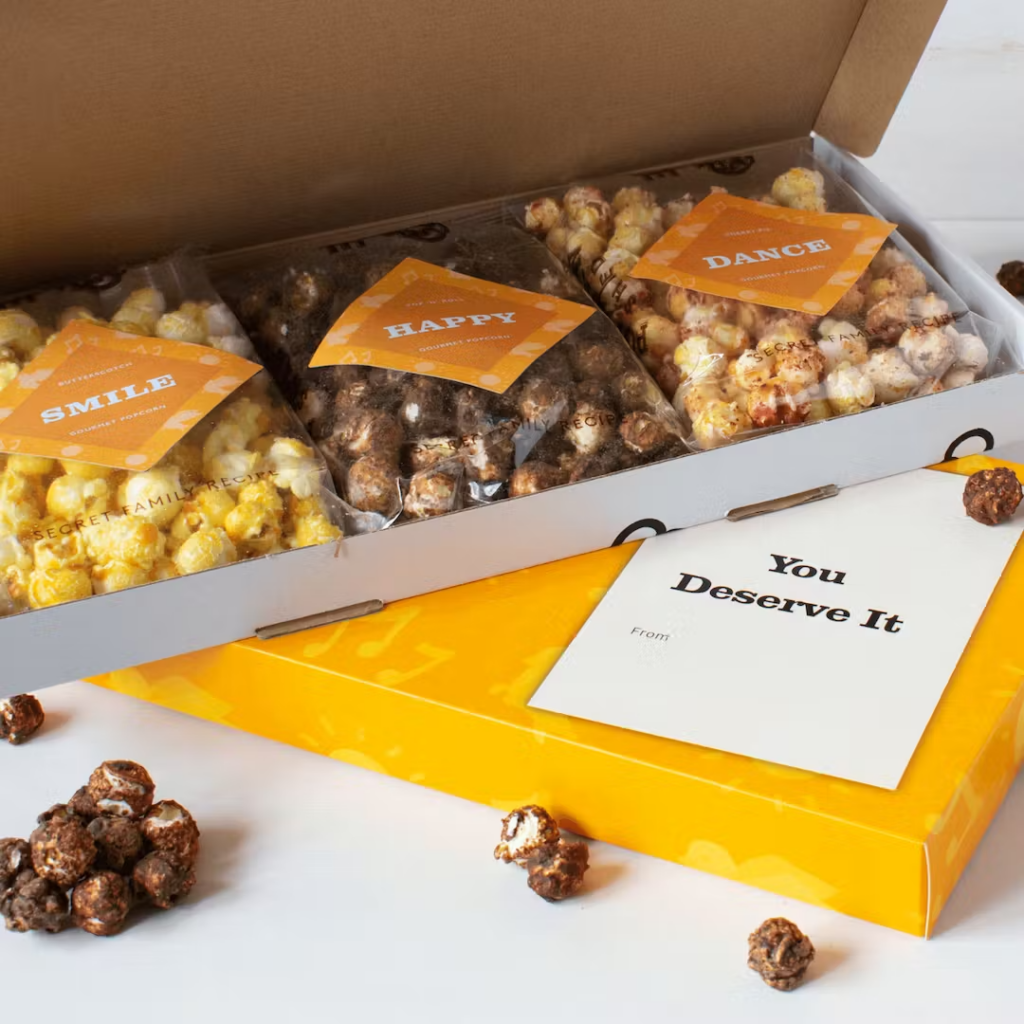 ---
Price | £16
Ships from | United Kingdom
Popcorn by post? Yes, please! Struggling to find a vegan-friendly gift for a loved one? Popcorn Shed's vegan letterbox gift is the perfect surprise that can be popped straight through the door! Filled to the brim with three delicious gourmet popcorn flavours, this beautiful letterbox gift is ready to burst through their letterbox and land on their doorstep. Sending a thoughtful gift to a friend, loved family member or fellow foodie has never been easier. Simply personalise your vegan letterbox gift with a thoughtful message enter their address, and they'll have their yummy popcorn in no time!
---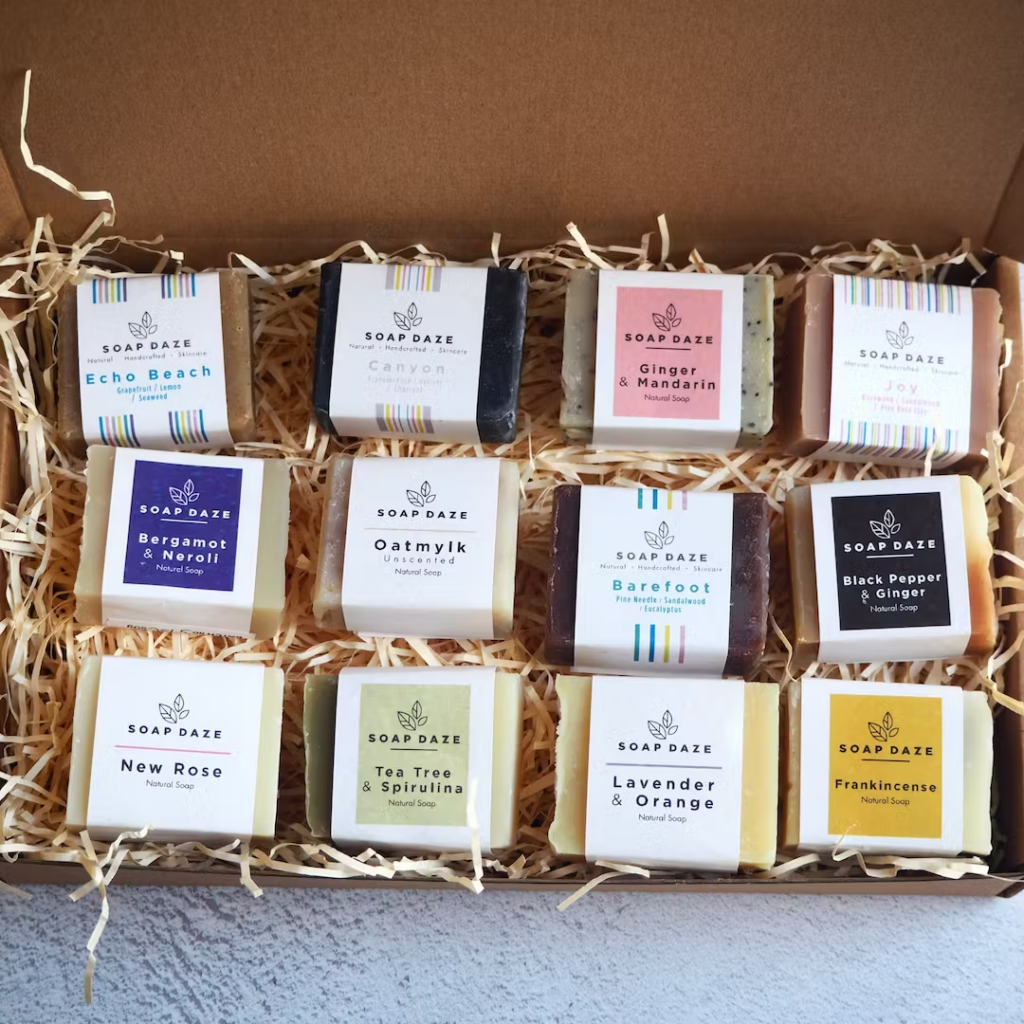 ---
Price | £40
Ships from | United Kingdom
A beautiful, plastic-free gift, Soap Daze offers a stunning selection of 12 x 50g vegan, handcrafted soaps! These soaps are so versatile, perfect for personal use, cloakrooms or small en-suites, for guests who visit, or for camping/travelling and more! Choose from 18 fresh and vibrant scents to create the perfect mix and variety of artisan soaps, made with love in small batches in a small workshop in Devon.
---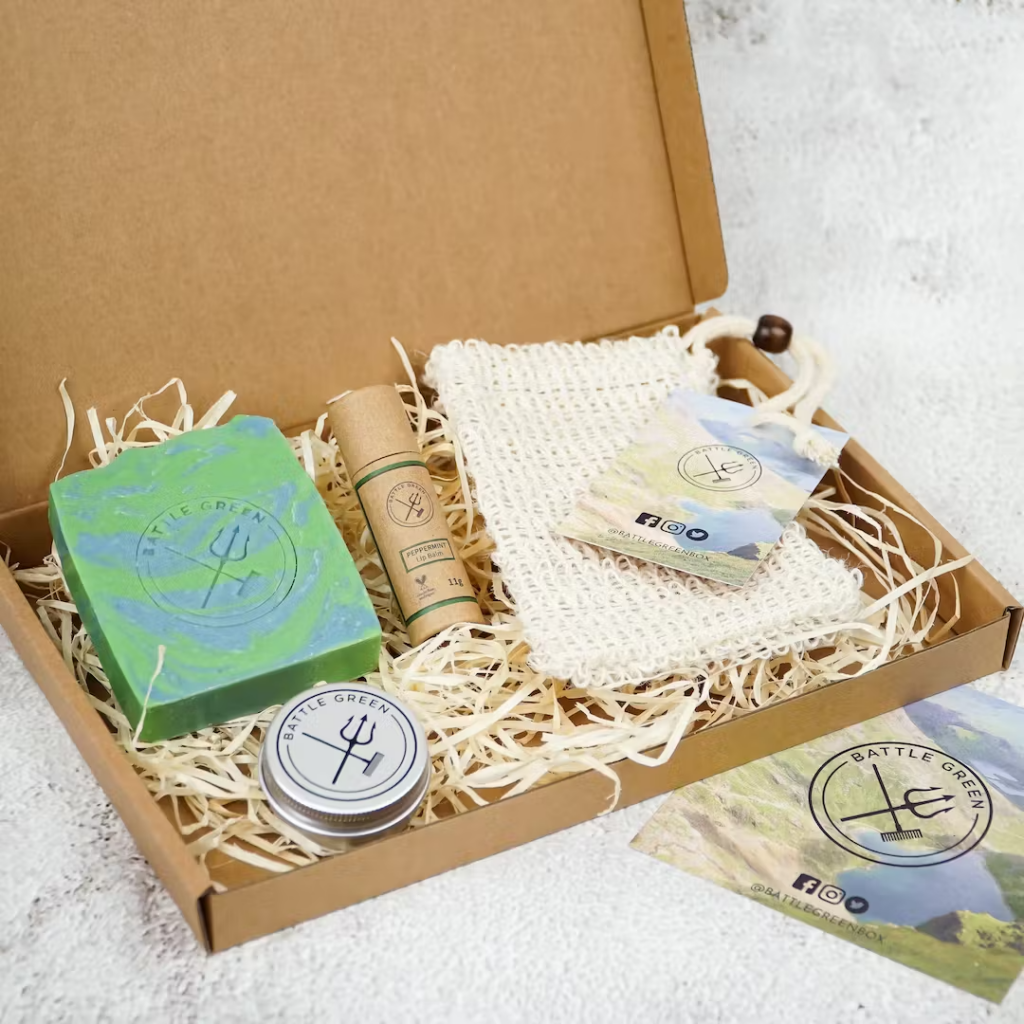 ---
Price | £18.95
Ships from | United Kingdom
Based in beautiful Snowdonia, North Wales, Battle Green offers a range of eco-friendly alternatives to everyday items to help you cut down on single-use plastic. Their eco-friendly letterbox gift features a range of zero-waste self-care essentials including a biodegradable soap saver bag (made from sisal plant fiber), a natural soap slice, vegan lip balm in a paper tube, and mini natural deodorant tin! Each item comes in a variety of scents for a personalised selection they'll truly love! All Battle Green toiletries are handmade, PETA-certified vegan, and cruelty-free, honouring your loved one's values. Their letterbox gifts are also sent in plastic-free, recyclable (and often recycled) packaging for a truly planet-friendly gifting experience.
---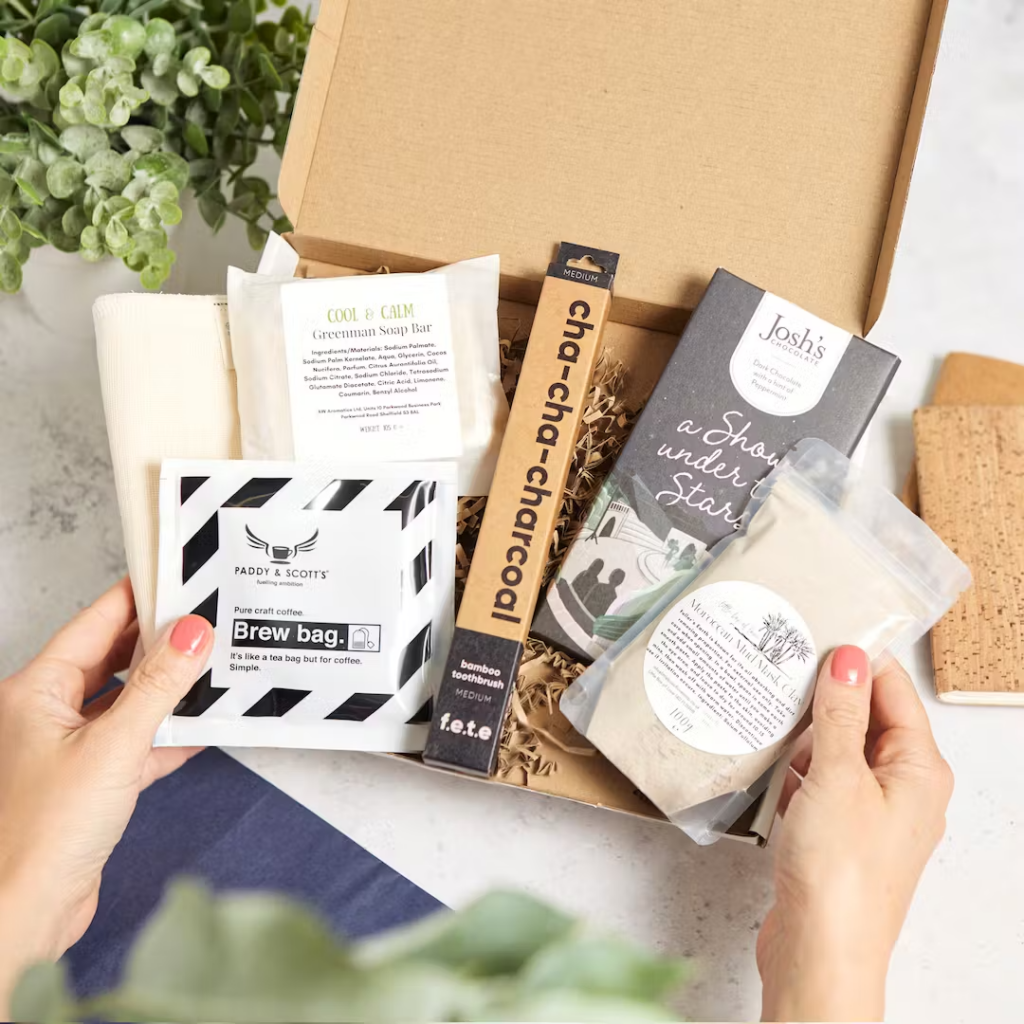 ---
Price | £20
Ships from | United Kingdom
Send a thoughtful letterbox gift through the post with Little Box of Love. Their gift boxes are filled with handmade and unique items, perfect for a gentleman who appreciates quality and the importance of protecting the planet. Each box is curated with care and personalised touches to make it feel extra special. With delivery right to their doorstep, it's never been easier to surprise and delight someone with a truly unique gift.
THIS BOX INCLUDES 100g dark chocolate bar, organic cotton face cloth, mud mask clay, handmade soap bar, bamboo toothbrush, tea, OR coffee. Vegan-friendly and cruelty-free.
---
As you navigate the art of gifting, remember that the best presents go beyond the box—they create moments, tell stories, and, in this case, celebrate the vegan spirit one letterbox at a time.
Discover our full range of sustainable, vegan and eco-friendly gifts here on Veo!