WHY JOIN VEO?
Veo is Europe's most ethical online retail destination.
We value high quality, innovative and plant-based brands. We work with designers and artisans from around the world whose brand reflect these values.
We carefully curate our sophisticated collections of bold, beautiful, slow and sustainable contemporary lifestyle products across: Fashion, Beauty, Food, Health, and Home.
Veo represents the future of retail. We continue to shift perceptions of sustainability in our mission to make sustainable accessible. Veo is suitable for all sizes of business, to boost brand awareness, reach new customers, and grow online sales.
Join Veo in our continued journey to be the leading global retail destination for sustainable shopping & lifestyle. We connect sustainable shoppers with a world of choice, as they discover incredible new brands, and exciting new products, that align with their details.
Register your Brand store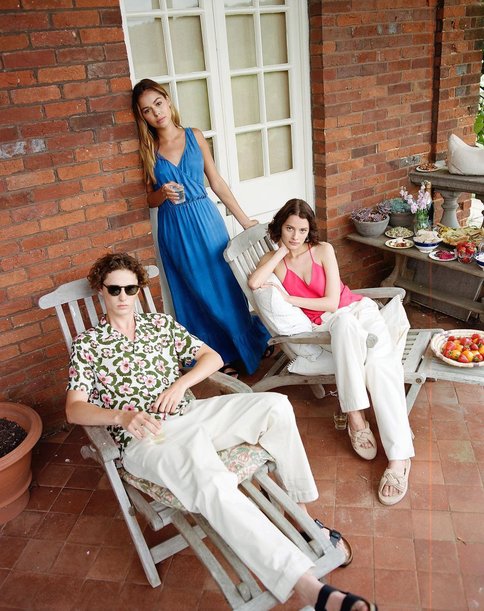 WHAT WE ARE LOOKING FOR

WE'RE RECOMMENDED
We pride ourselves on our streamlined and extremely quick onboarding process. Don't just take our word for it…read some of our Brands' feedback:
"Thanks for all your help and I can't believe how easy it's been to come onboard! Your processes are clearly very streamlined."
"To date Veo has been one of the easier and smoothest platforms to on-board, and support has been speedy and efficient."
"Very clean, never clunky or slow... Order process and synchronisation all very fluid, no glitches at all... quick support response time. Thanks!"
- Världen
DO YOU ALIGN WITH OUR THREE PILLARS?
Kind
Promoting dignity and quality of life for all humans and animals. This includes fair pay and safe & decent working conditions for all workers, plus 100% vegan-friendly with no animals or by-products, across the supply chain.
Healthy
Promoting health & happiness for mind, body, and soul, to nourish inside and out, and living free from toxins, harmful ingredients, and hazardous substances, for a clean, vibrant, healthy lifestyle.
Sustainable
Promoting planet awareness, sustainability and biodiversity. Creating regenerative models of design & manufacture, looking to Circular Economy sustainable development.
WHAT WE DO
We connect conscious consumers with visionary products and brands. Without a doubt, our Brands are changemakers- and we recognise that they are supporting a new circular economy, and promoting positive consumer choices that create meaningful and powerful change.
Selling on Veo couldn't be easier; we complete the full store set up for your brand and product listing is fully automated.
Open your shop
Once you have registered as a Brand, we will complete your full shop setup within a week.
We shout about you
We market your brand & products to shoppers across all channels of paid search, outreach, blog, video, PR, SEO and social media.
They discover
Sustainable shoppers discover your brand, and purchase your products.
You deliver
Receive the orders into your own web shop and fulfil your orders to customers
We pay you
Receive payments to your account. We don't charge joining fees, or listing fees- just 15% of sale (plus VAT and payment processing fees e.g. Paypal)
Grow your brand
Veo grows your sales & customer base - whilst creating positive change with a mindful community of sustainable shoppers
"9 out of 10 consumers want to shop responsibly, yet 8 in 10 are unable to discover those brands or products that align with their values."
– Cone Communications/Ebiquity Global CSR Study 2015
FREQUENTLY ASKED QUESTIONS