A crisis of our own making: where did plastic come from?
The 20th century saw a revolution in plastic production. Belgian chemist, Leo Baekeland, pioneered the first fully synthetic plastic in 1907. In the late 1950s and early 1960s, improvements in manufacturing processes brought the cost of making plastics down dramatically, paving the way for cheap mass production. This readily available, cheap and sturdy material was a miracle to consumer-capitalism and completely revolutionised the global production and manufacturing of consumer goods across the global economy.
Then we realised, plastic is not so fantastic
Plastic became such a cheap and accessible material that we began using it in single-use goods. Plastic carrier bags, bottles, straws, containers, the list goes on. Single-use plastics are intended for disposal. It's in their namesake. There is a very blatant and ironic flaw in manufacturing a 'disposable' item out a material that can take 500+ years to decompose. Whilst some of this plastic may be recycled, the majority of it is ending up in landfills and our oceans where it is causing severe harm and destruction to marine life.
When plastic does begin to breakdown, the issues continue. Plastic breaks down into smaller and smaller pieces called micro-plastics. Many micro-plastics can be invisible to the naked eye and are incredibly difficult to clean up. It can end up in our waterways, our oceans, our food chains and the implications are cause for concern.
What is Plastic Free July?
Plastic Free July is a global movement dedicated to raising awareness and tackling plastic pollution worldwide, by helping millions of people be part of the solution – so we can have cleaner streets, oceans, and beautiful communities. This campaign works towards a vision of seeing a world free of plastic waste, and has gained popularity over the years, with an estimated 326 million participants taking part last year.
Our very own study conducted at Veo demonstrated that over 60% of people consider reducing plastic waste as the most important cause to them.
Now is the time for urgent action!
It is estimated that by 2050, there will be more plastic in the oceans than fish if significant changes are not made. Micro-plastics are destroying marine ecosystems at an alarming rate with traces also being found in the food we eat, the future consequences of which are still not clearly understood to us.
It is clear that plastic pollution needs immediate action but it can be overwhelming to know where to start. So we've put together the ultimate Plastic Free July edit where you can get involved with the movement and find easy plastic-free swaps for your everyday items!
Easy zero waste plastic swaps for everyday items
Coffe Cups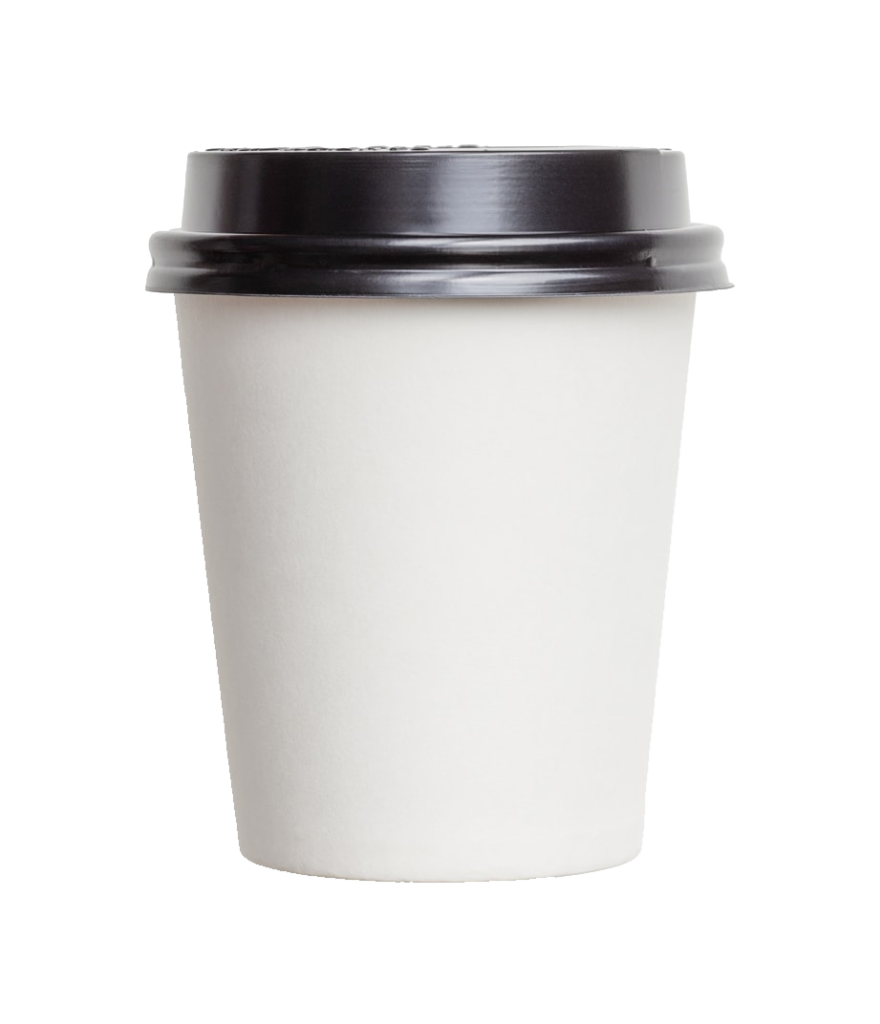 In the UK we use 7 million disposable coffee cups every day – that's 2.5 billion every year!
Reusable cups are a great, affordable alternative. The Loving Co cups are brilliantly designed and sustainably made, using 6 waste coffee cups. The Loving Co help you do your bit to cut coffee cup waste and, for every one of their cups you buy, they donate £3 to Shelter UK to help end homelessness.
"If we choose products to not only help ourselves but also make a difference to others, there's a real possibility that we can use our spending power to make a difference. If these decisions can help others feel more loved and valued then that can only be a good thing." – John & Alastair, Founders
Click here to shop The Loving Co coffee cups.
Water Bottles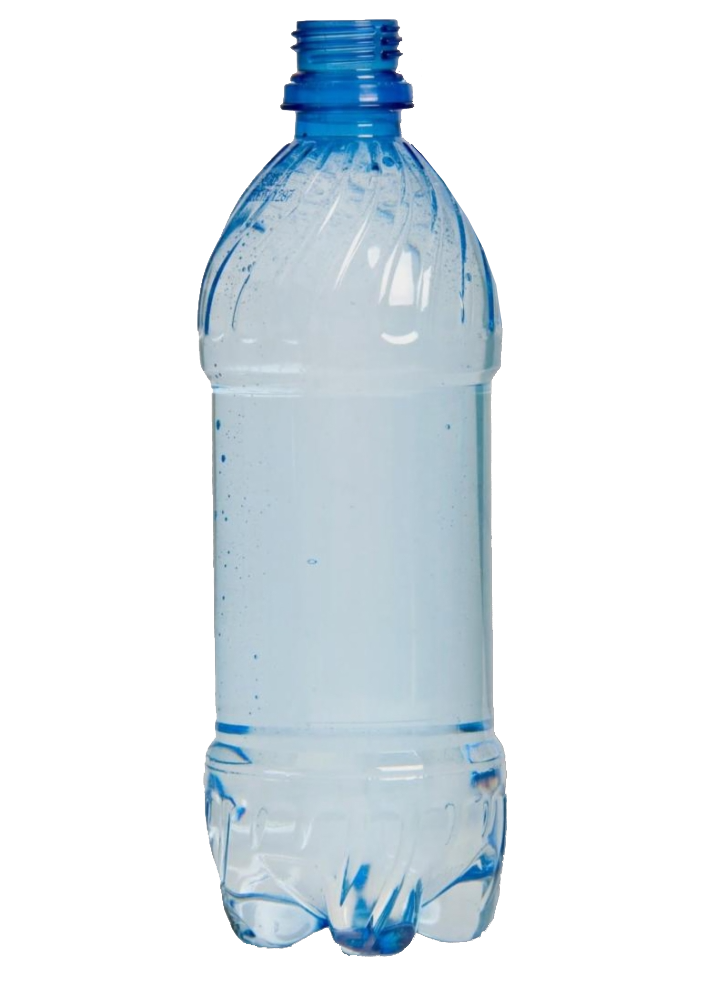 In the UK 7.7 billion plastic water bottles are used each year, with the average person in the UK now using 150 plastic water bottles every year – that's more than 3 a week. We can do better than that! Buying a reusable bottle can seem like a pricier investment upfront. But it is just that. An investment. Think of how much money you'll save in the long run, using 1 water bottle for years, versus buying several plastic ones per week. That's where the work of Ocean Bottle comes in.
Ocean bottle produce award-winning reusable bottles that help save the oceans. With the sale of every Ocean Bottle 11.4 kgs of plastic, equivalent to 1000 plastic bottles are collected. The flawless design makes it the perfect companion to avoid single-use plastic every day, forever. They come in an array of vibrant colours and specifications include: stainless steel hot & cold insulation, up-cycled ocean-bound plastic, anti-leak, easy carry loop and dishwasher safe.
Click here to shop Ocean Bottle.
Shopping Bags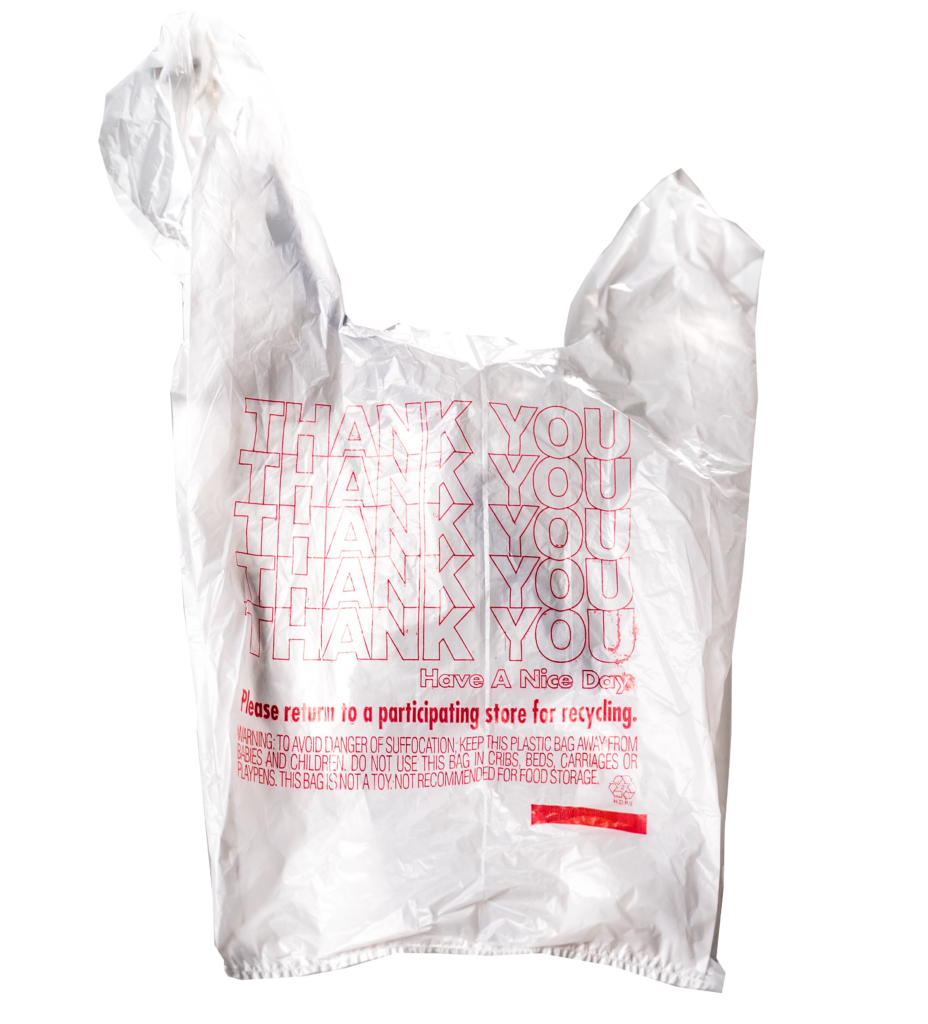 This year 5 trillion plastic bags will be consumed. That's 160,000 a second! Put one after another they would go around the world 7 times every hour and cover an area twice the size of France. It takes up to 1,000 years for a plastic bag to break down, whilst on average, a plastic shopping bag is used for just 12 minutes.
Sales of single-use carrier bags in the UK dropped by 95% in main supermarkets since introduction of 5p charge in 2015. But there is still a long way to go! The World Counts is a website showing a live counter of how many plastic bags are being produced worldwide this year. It's pretty staggering…
Alternatives, like the above stylish graphic slogan 100% Organic Cotton Tote Bag by Ration.L are a super, long lasting and planet-friendly solution. Ration.L's ethical products are made using eco-materials that are recycled, vegan and cruelty free. Each process is thought through to ensure they are encouraging and promoting slow, sustainable fashion. 
Face Wash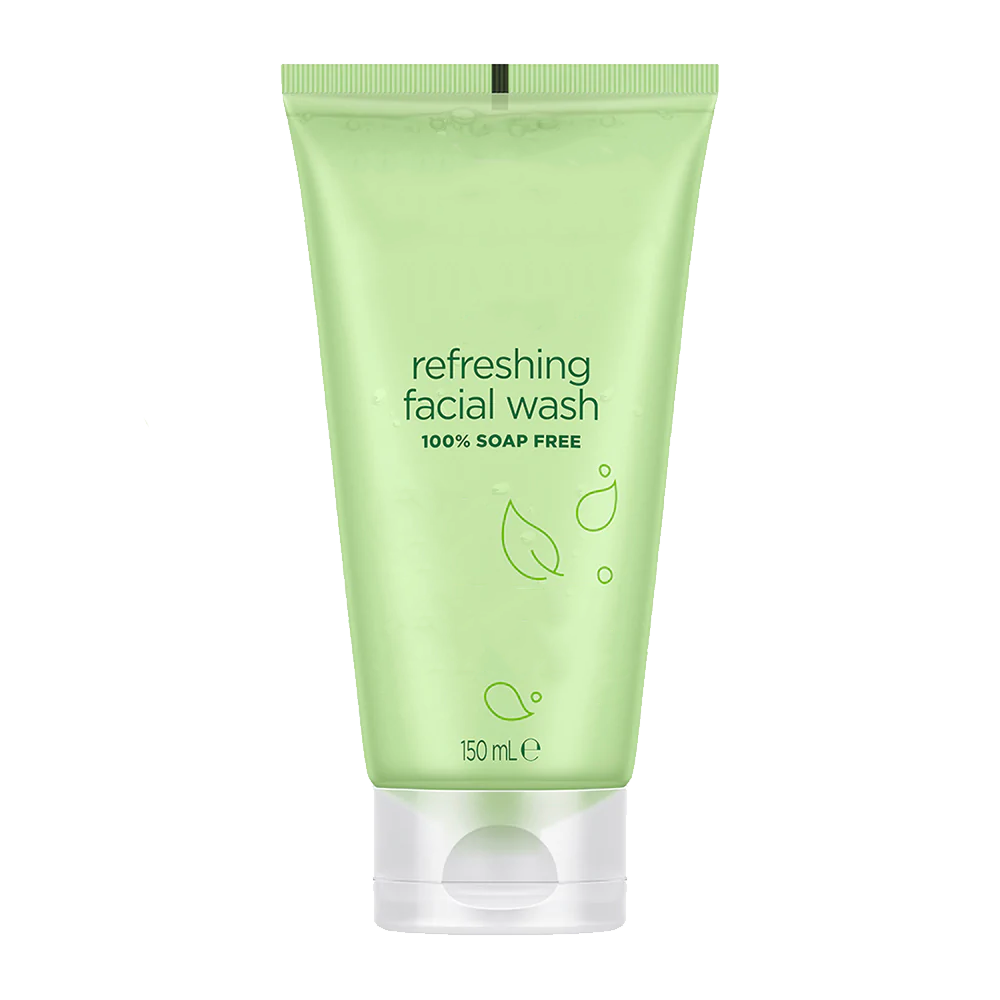 One area in which often goes overlooked in terms of plastic is our bathroom and toiletry products. Go into your bathroom and take a look around. How many of your toiletries come in plastic bottles? It is believed only half of our bathroom waste is recycled, meaning bathroom waste accounts for 30-40% of total landfill waste.
Balade en Provence are a waste-free organic cosmetics company from Provence. They manufacture sensorial beauty bars for hair, face and body. When they launched their first skin care range, they were surprised to discover that most shampoos, shower gels and other liquid skin care products contain more than 80% water, chemical preservatives and plastic packaging. The solid face cleanser, enriched with French green clay to help remove excess makeup and impurities, is a great place to start switching our plastic for waste-free alternatives.
Click here to shop Balade en Provence.
Razor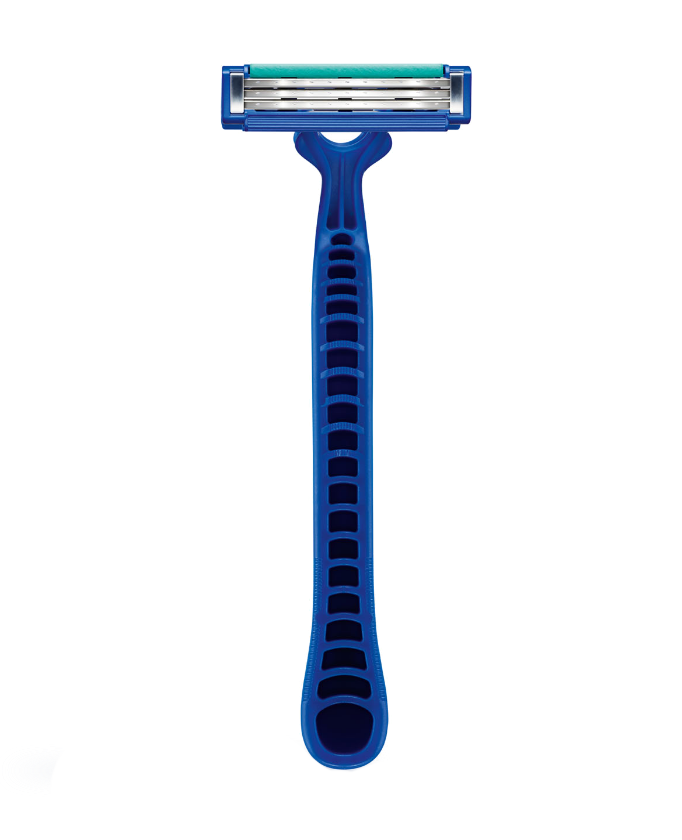 In a 2015 report, The Guardian found that about 80 million razor cartridges were being sent for to landfill in the UK each year. A highly commended and sustainable alternative is safety razors, like the one above from Clean U Skincare.
Their double edged bamboo safety razors are carefully engineered for a unique and seamless shaving experience. They are perfectly weighted with a long bamboo handle for a comfortable grip while the stainless safety guard prevents cuts and irritation. The sustainable razor sets all come packaged in complete plastic-free packaging including a kraft paper gift box and a unique branded jute travel pouch.
Click here to shop Clean U Skincare.
Period Products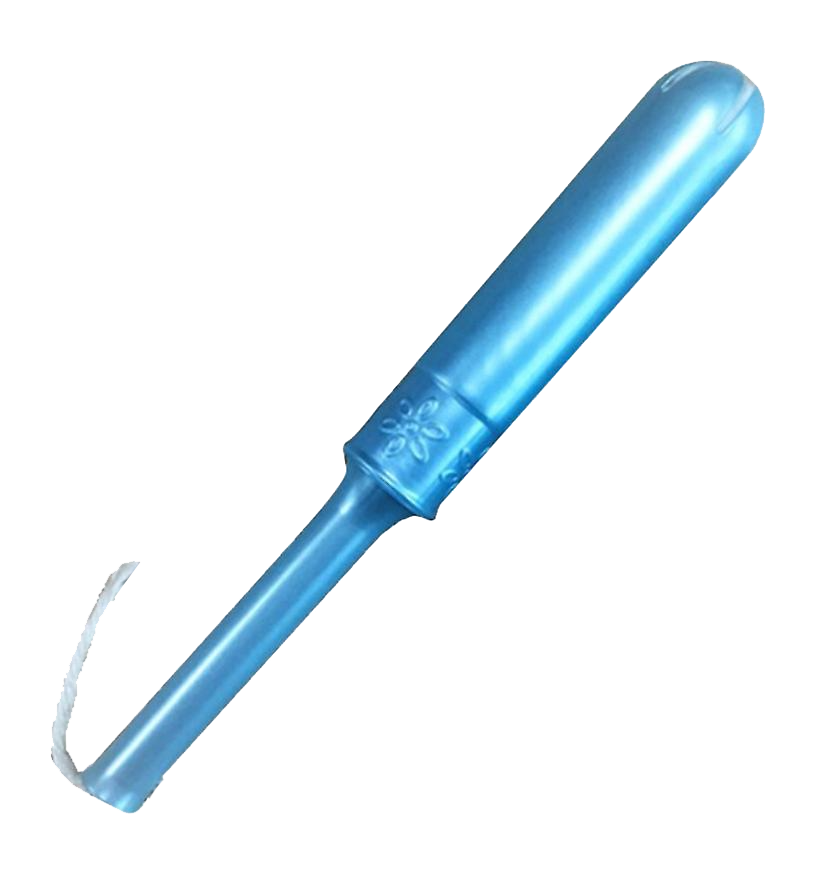 Around 22 items of sanitary protection are used per cycle, around 11,000 will be used in a lifetime and about 4.3 billion items are used per year in the UK. However, re-useable period products, such as menstrual cups and reusable liners have gained popularity in recent years.
As an alternative to traditional tampons and pads, using a Grace and Green period cup is a more natural, vegan, cost-effective and environmentally friendly way to care for your period and planet. With 100% hypoallergenic medical-grade silicon and 100% superior protection, The Grace & Green Period Cup is designed to last up to 10 years.
Click here to shop Grace and Green.
Straws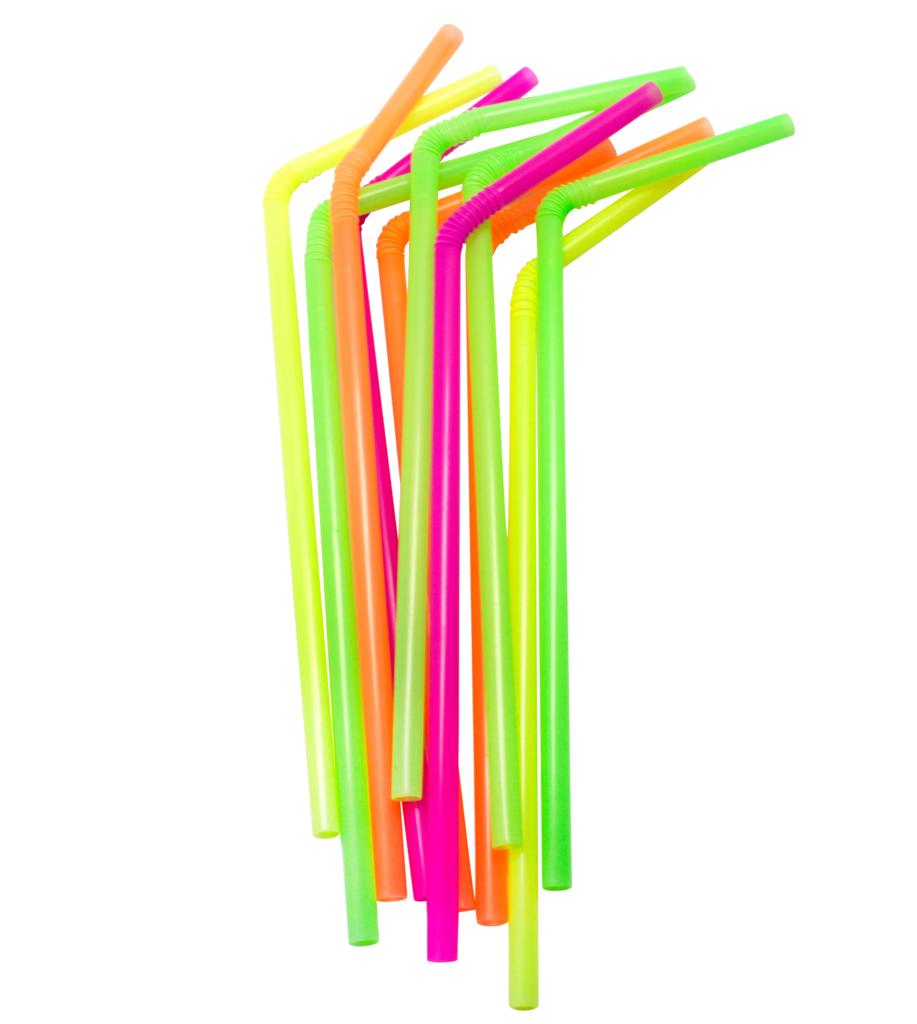 Ahh the plastic straw. Perhaps the item that really heightened societal awareness of the issues of single-use plastic. It's likely many of you have seen the viral video of surfers attempting to help a turtle who has a plastic straw wedged up its nose. It's a distressing video and a stark reminder that human production and consumption of plastic has global reaching impacts on our environment and wildlife. Although the British government began implementing a ban on single-use plastic straws in April 2020, which makes it illegal for businesses to sell or supply the items, it's estimated we use 4.7 billion plastic straws in England each year.
These reusable rainbow steel straws offer an elegant alternative to single-use plastic straws. Unlike glass or plastic straws, they don't break or bend, don't include any toxins or BPA, and work in the home, the office, and on the go. Metal straws are made out of stainless steel, a durable material that resists oxidation and corrosion. For children, the elderly, and the disabled, Wild & Stone offer a great pack of reusable silicone straws.
Click here to shop Wild & Stone.
Beyond Plastic Free July
If your bathtub is overflowing, the first thing you do is turn the tap off, not reach for a towel.
Although it is incredibly rewarding and helpful to be able to cut down on our individual plastic consumption, it must also be acknowledged that the biggest plastic polluters in the world are giant corporations (The Coca-Cola Company, PepsiCo, Nestlé and Unilever, we're looking at you). Individual action must be met my corporate action. But that doesn't mean we can't make a difference. As Howard Zinn famously said, "Small acts, when multiplied by millions of people, can transform the world".
Whilst Plastic Free July is a fantastic opportunity to raise awareness about plastic pollution and places emphasis on adopting individual and collective solutions, our efforts must continue beyond this campaign. After all, when it comes down to it, summarised beautifully by zero waste chef Anne Marie Bonneau, "we don't need a handful of people doing zero waste perfectly. We need millions of people doing it imperfectly".