---
As the weather gets warmer and our days ever brighter, it's finally beginning to feel like summer. While we look forward to picnics, garden parties, late sunsets, and romantic summer nights, we're rounding up Team Veo's top picks of the month featuring our favourite summer essentials. From chic espadrilles and nourishing body oils to Mediterranean-style dinners and refreshing home fragrance, this edit has everything you need to make the most of your summer.
---
Lev Apparel is designed to celebrate; worn to empower. This sage green Joce cami is a timeless design that will become a wardrobe favorite for years to come. Constructed with minimal vibes alongside feminine cloth-covered buttons and adjustable straps. Lightweight for warmer days as well as the perfect non-bunching layering piece.
---
Solana is committed to authenticity, sustainability, and quality craftsmanship. These Borneo espadrilles are their boldest design yet and can be dressed up or down for a stylish, statement look. The intricate embroidery is inspired by indigenous tattoo motifs, using several powerful symbols. At the center is a Bunga Terung, or rosette, representing valiance and courage, with the spiral symbolizing the circle of life. On the sides are scorpions, which were commonly tattooed on the warriors of Borneo for protection in battle.
---
Rozenbroek celebrates design and durability with made-to-order pieces created with the conscious consumer in mind. This Organic Cotton T-Shirt in Mustard provides a vibrant yet understated look that is perfect for welcoming in those brighter days. Grown, knitted & dyed in Turkey from organic bamboo yarns, this super-soft mustard tee features an open neck and straight side seams for a modern fit.
---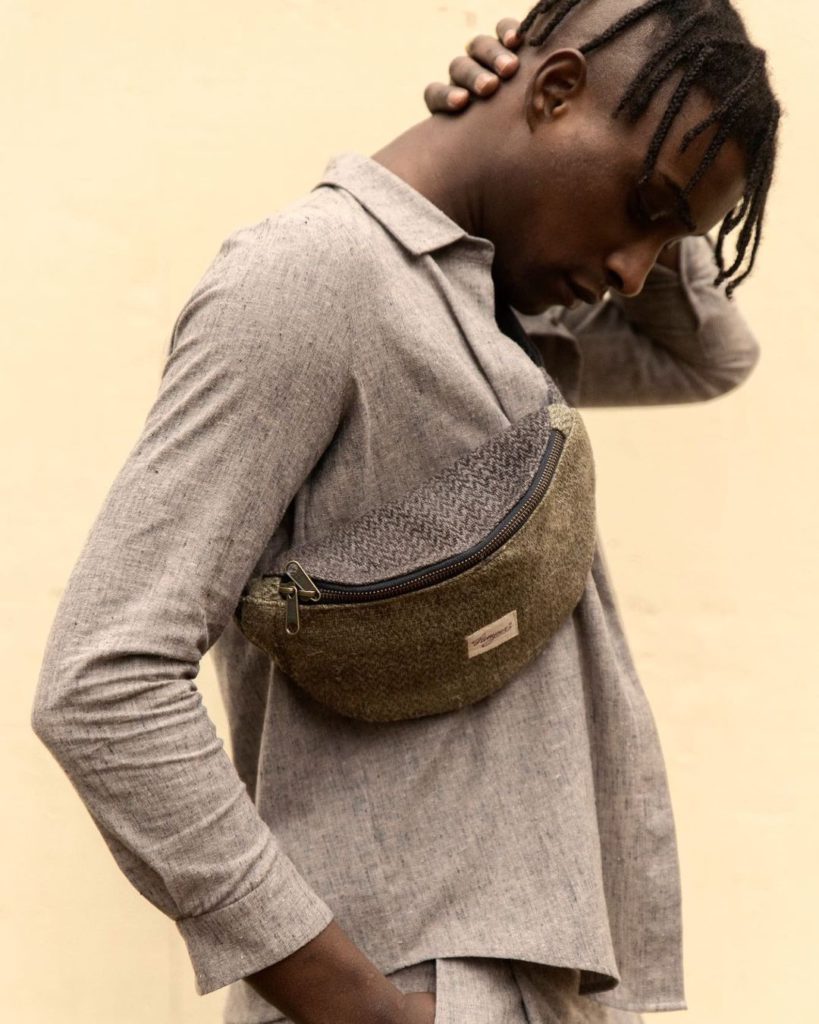 Conceived to keep close to what matters; Hemper Handmade creates unique and stylish bags and accessories for all occasions using resistant and sustainable materials. This Jannu Combinada 90's Waistbag is perfect for those summer days out, hand-sewn using plant-based dyed hemp with inner and back pockets that combine function with style.
---
Moral Fibre's Italian Style Cosy Night In Hamper is perfect for those romantic summer evenings. Enjoy an al dente pasta coated in fresh flavoursome tomato and basil with the heady, earthy flavours of truffle sauce. This meal comes complete with sweet Sicilian olives, Moral Fibre snacks, and a simple green salad drizzled with the finest olive oil and balsamic vinegar for a night to remember.
---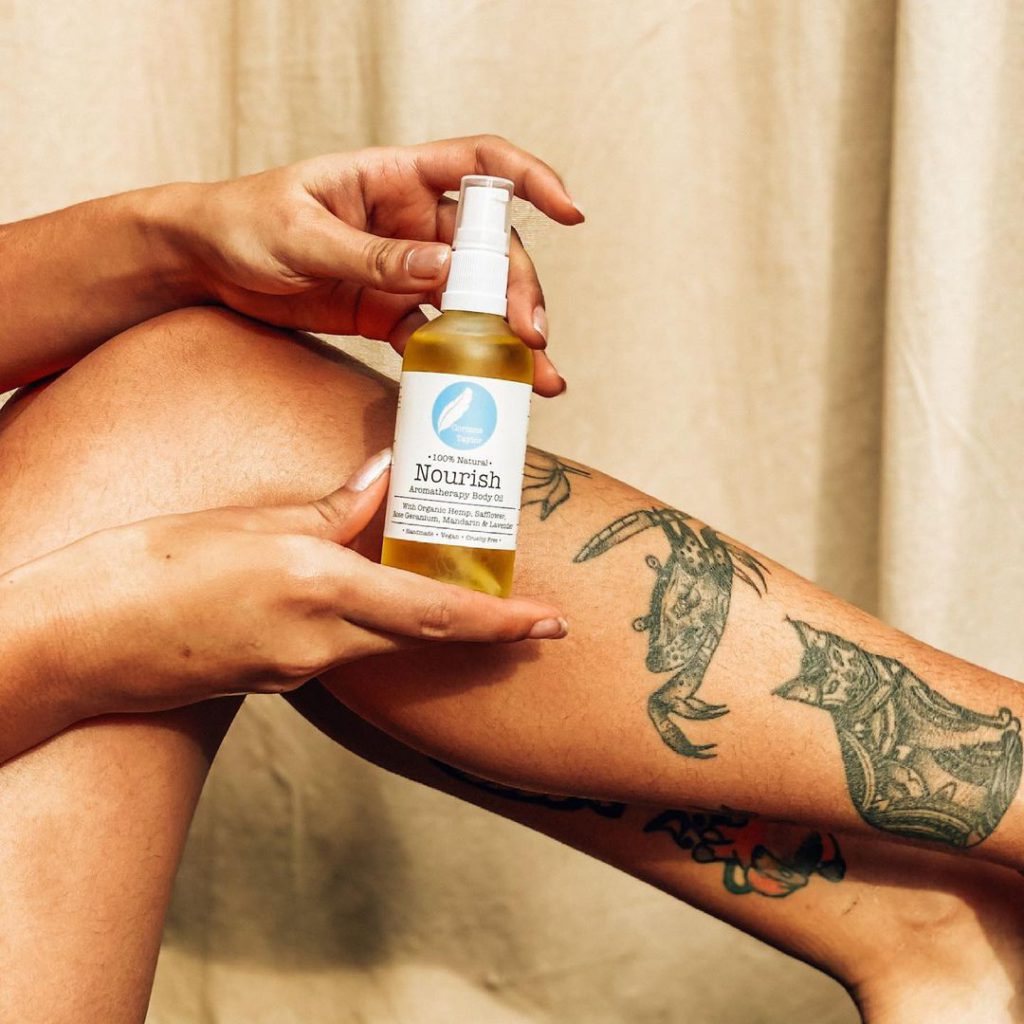 Corinne Taylor brings you natural, plant-based aromatherapy products for bath, body, and home. Nourish Aromatherapy Body Oil contains a balancing, calming essential oil blend of Rose Geranium, Mandarin, Lavender & Patchouli, to bring in relaxation and comfort. Formulated with a blend of vitamin-rich, cold-pressed organic Hemp, Safflower & Jojoba oils, this lightweight body oil deeply hydrates and nourishes the skin, leaving you feeling soft, silky, and glowing.
---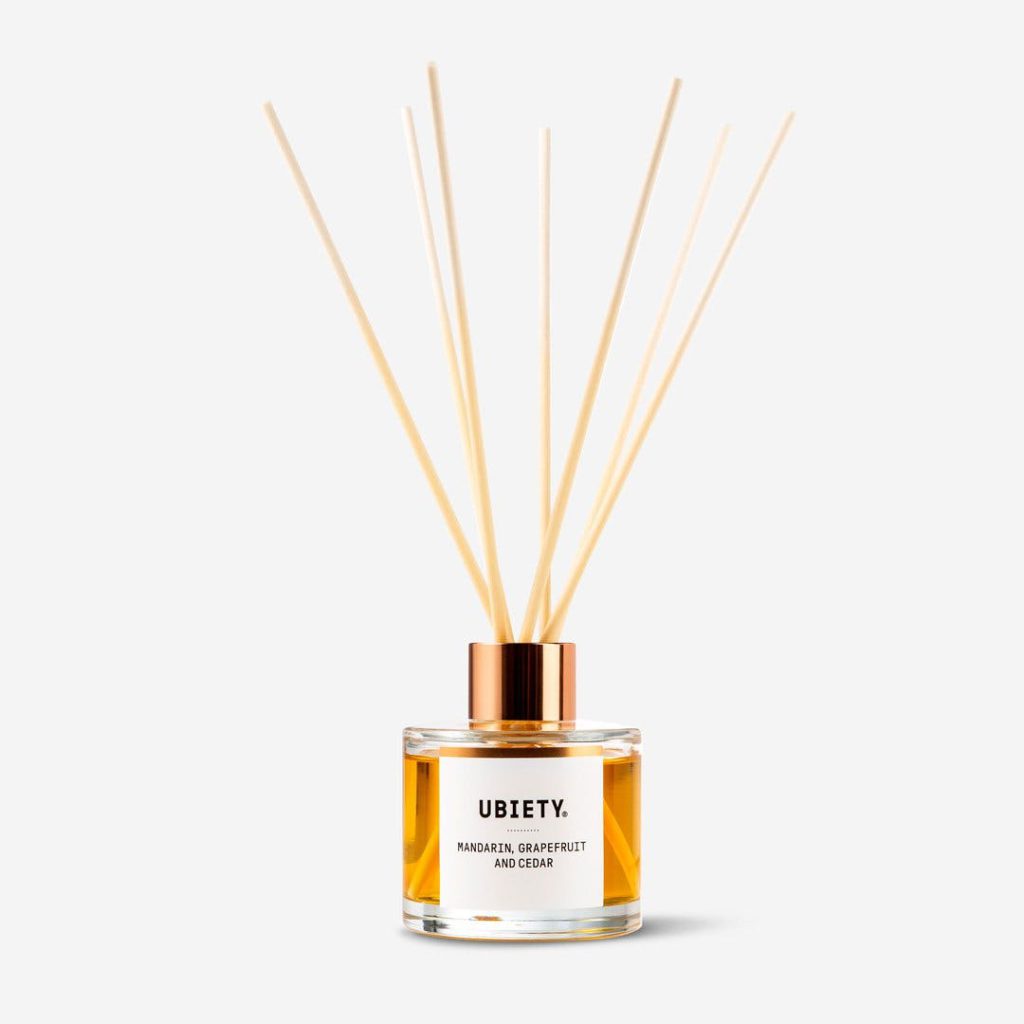 Ubiety offers unique plant-based body care and home fragrance products that are designed to help you stay grounded and present in the moment. Their uplifting Mandarin, Grapefruit & Cedar Reed Diffuser uses an energising blend of essential oils, expertly chosen to revive, brighten and uplift your mood and your space.
---
To discover more unique, independent sustainable brands head to veo.world to shop our curated collections.