Recent years have seen a growing trend towards people ditching the plastic and making their beauty routines zero waste. This is no surprise considering the growing awareness around the impact plastic has on our environment and the need for eco-friendly alternatives. The global cosmetics and beauty industry produces 120 billion units of packaging each year. With the majority of this not recycled, this leaves a big question mark over the sustainability of the beauty industry.
From clogging up our waterways to endangering marine animals, plastic has a devastating impact on our planet. It's one of the reasons we decided early on when starting Veo that beauty had to be an important department for us. In this article, we highlight some of our favourite zero waste beauty and makeup brands which are at the forefront of the green beauty movement. They are using innovative methods to create high quality natural skincare, body care and cosmetic products which don't cost the earth. As well as being environmentally conscious, all of these independent brands are vegan and cruelty-free.
Zero Waste Makeup – All Earth Mineral Cosmetics
All Earth Mineral Cosmetics is one of the UK's first zero waste makeup brands offering completely plastic-free refill options in cardboard for their entire range of natural mineral cosmetics. All of their products are made in the UK with cruelty-free and high quality natural minerals.
Top Pick: Natural Vegan Mineral Bronzer (Refill 4g), £15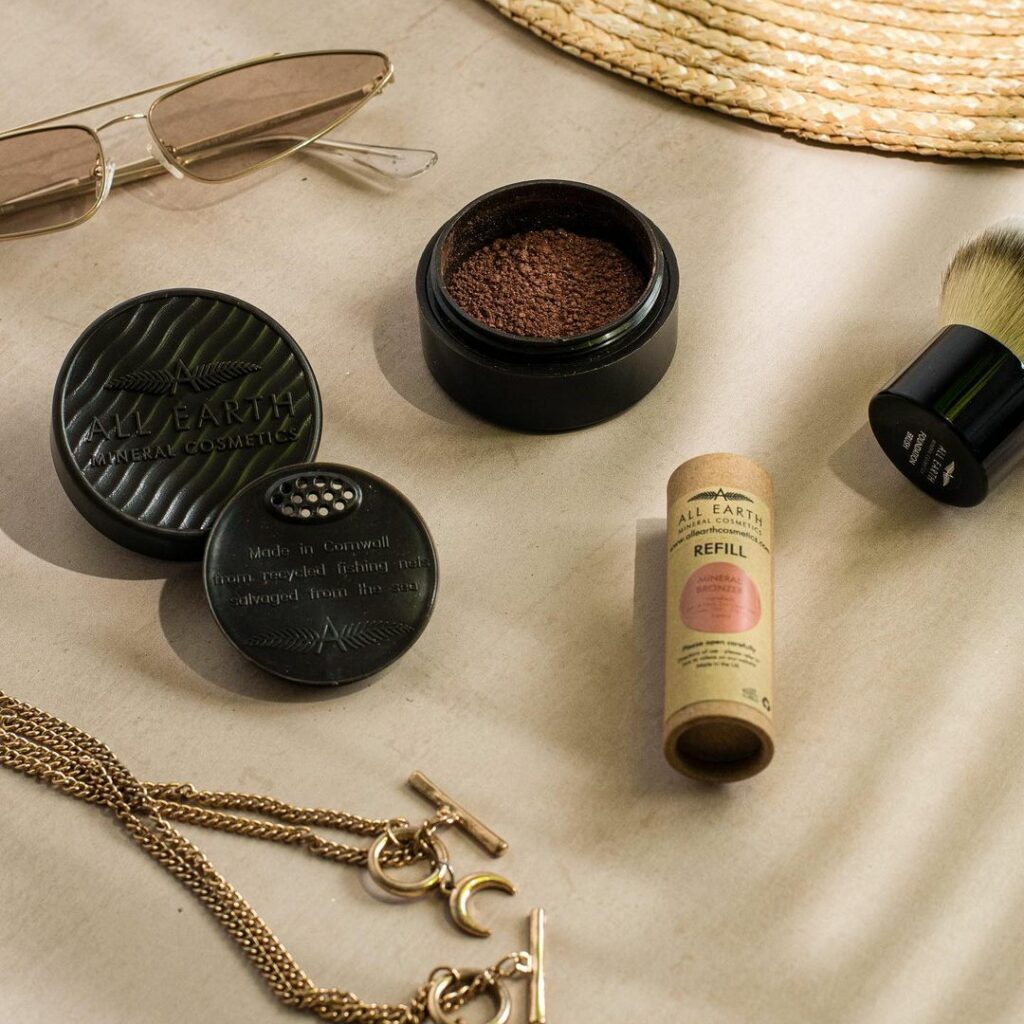 This Vegan Mineral Bronzer is the perfect zero waste beauty essential. With a radiant shimmer, it adds warmth, contour, and lift to your face. A little goes a long way so if you are after just a touch of warmth this bronzer will go on and on making it very cost efficient.
This versatile bronzer can can also be mixed in with foundation or concealer to darken them if need be and used as an eye shadow or mixed with a lip balm/gloss to create a lip colour. Achieve optimal results using specially designed bronzer brush, and achieve a stunning bronzed look year-round.
Eco Friendly Makeup – Baims Natural Makeup
BAIMS Natural Makeup is your go-to for high-quality, organic cosmetic products that are dedicated to protecting nature. Achieve a radiant appearance with the benefits of vegetable actives across their makeup line, all certified organic by Ecocert. With an emphasis also on eco-packaging and refill solutions, your greener beauty routine will even have your conscience glowing.
Top Pick: Natural & Vegan Eyeshadow Quad Palette 01 Natural in Bamboo Case, £36.75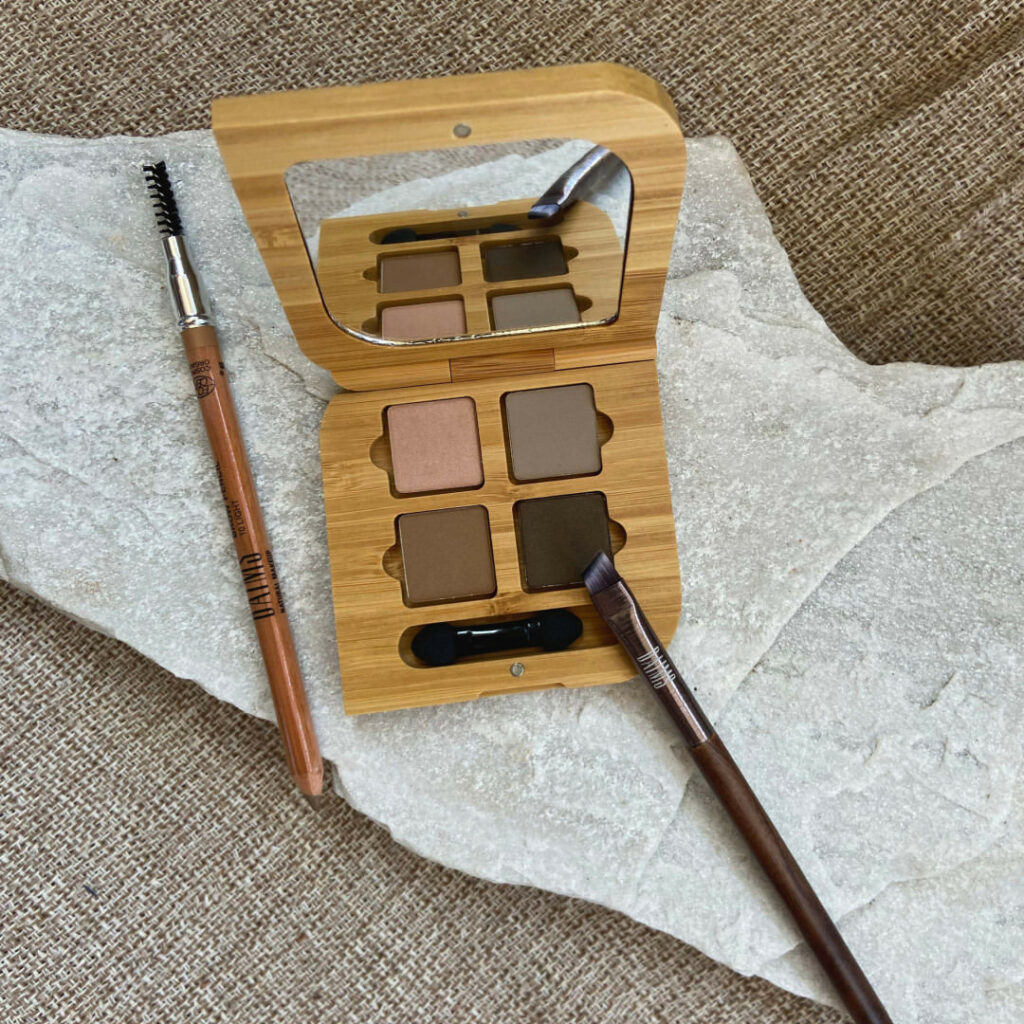 Derived from a nourishing formulation that's 100% natural with rich mineral content, these eyeshadows have a silky texture that blends well with other colours. Rich in natural vitamin E, shea butter and avocado oil, they also provide excellent care for the eye area and are well suited for those with sensitive skin.
Available in stylish and sustainable bamboo packaging for four eyeshadows (quad) with individual refill options, all eyeshadows can be used variably in the bamboo packaging. Once you've finished with a given shade, simply remove the pan from the palette, recycle and replace!
Conscious Beauty Accessories – Wild Rising
Wild Rising Skincare has a range of conscious honest beauty handmade in Devon, UK using natural and ethically sourced materials. Their bamboo and cotton products will help you achieve a lower impact beauty routine. Replace less sustainable beauty and cosmetic products, such as disposable wet wipes and body sponges, with these beautiful alternatives.
Top Pick: Organic Makeup Round | Pack of 10 with Storage Bag £14.00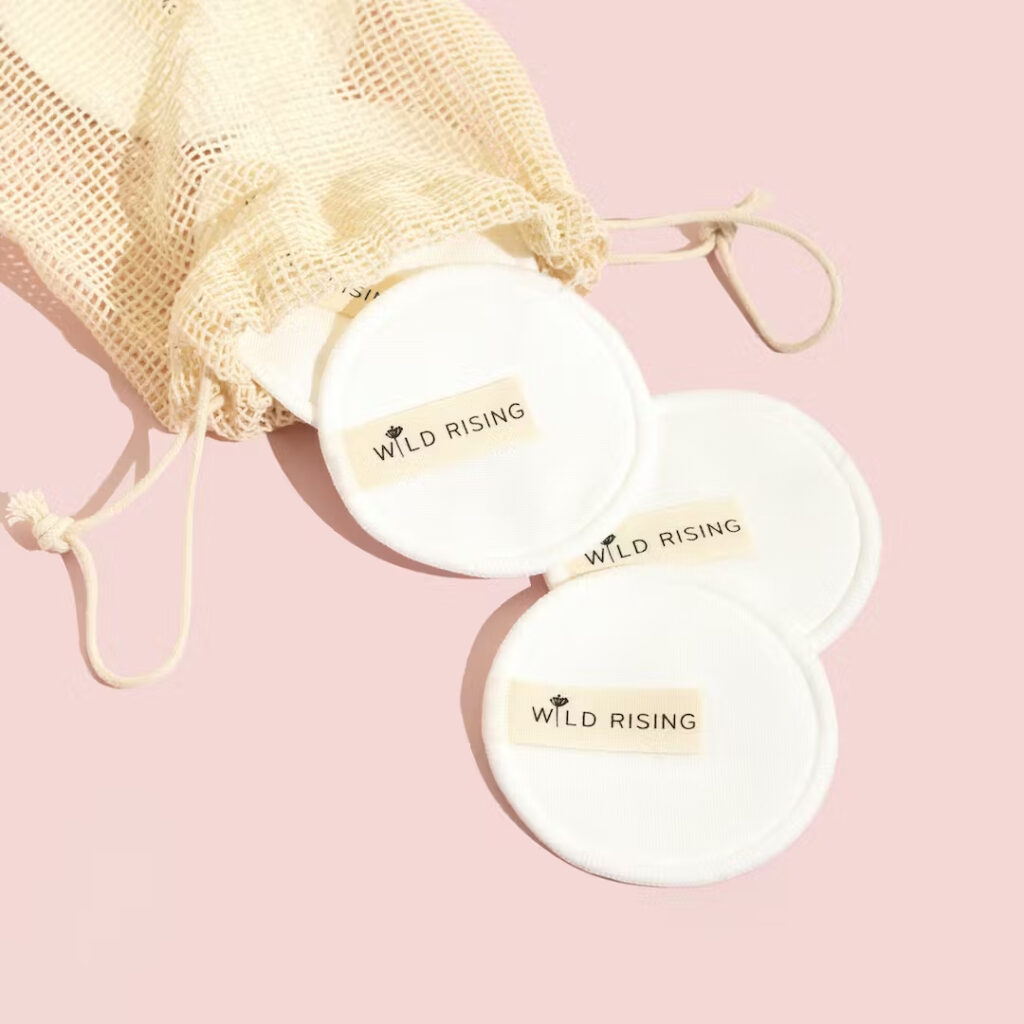 These reusable cotton rounds are the ideal zero waste alternative for makeup removal or applying toner. The round makeup pads are made by hand using organic bamboo and cotton.
Ethical Skincare – Beauty Kin
Looking for more than just soap? When it comes to raising the bar in skincare solutions, look no further! Beauty Kin bars are developed by pharmacists and packed with nourishing ingredients to leave your skin (and the environment) happy and healthy. Nourishing ingredients mean no more dry skin. Whatever your skin issue, they have a bar that's right for you.
Top Pick: Exfoliating Skincare Bar, £7.50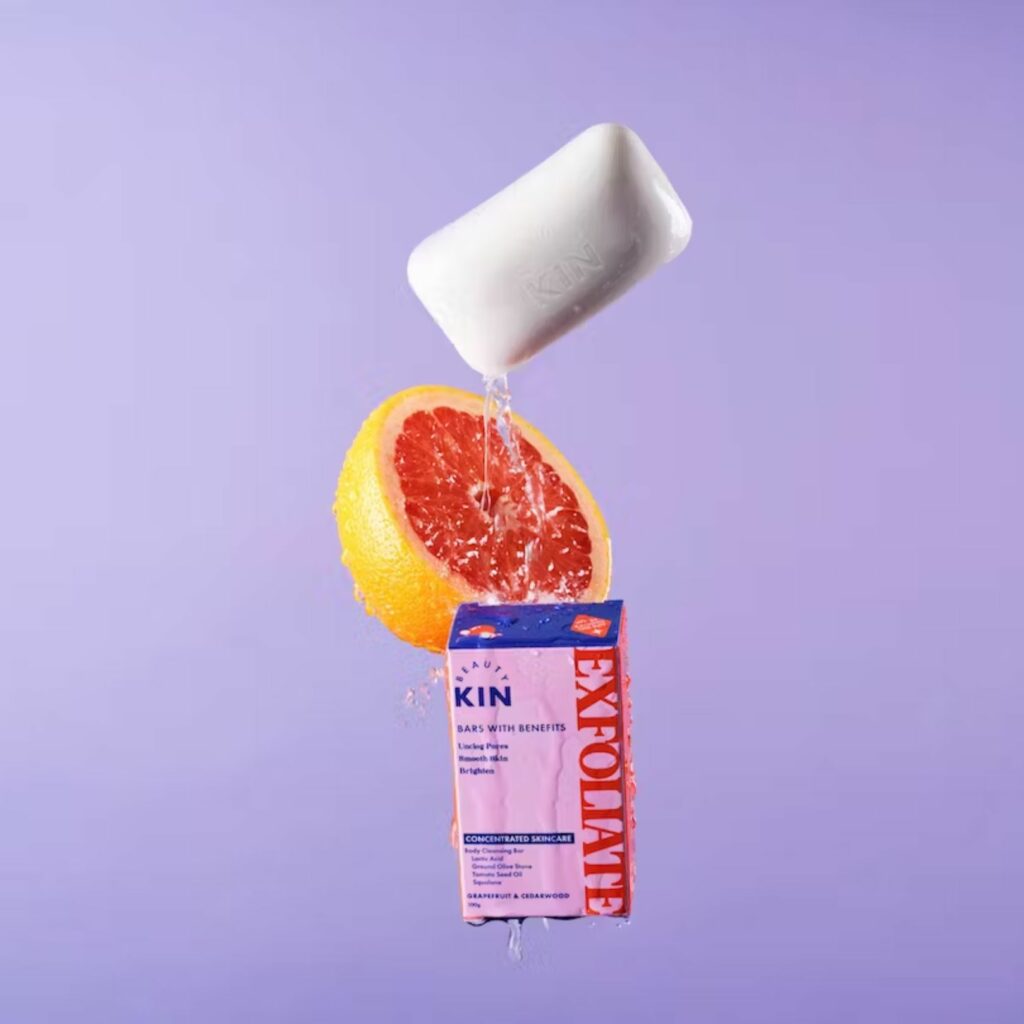 Want to work on those clogged pores, dead skin or keratosis pilaris (strawberry skin)? Exfoliate Bar is your bar. It's also nifty as a pre- post shave to ensure you don't suffer from in- grown hairs. We've also been told it's great at fake tan prep and removal. It's a hard working bar this one! Did we mention it smells AMAZING?
Eco-Friendly Cosmetics – Flawless
Flawless make professionally designed makeup brushes. All handmade in the UK from sustainably-sourced bamboo and PETA-approved cruelty-free synthetic brushes. These eco-friendly makeup brushes are a great zero waste alternative to conventional plastic cosmetic brushes.
Top Pick: 11 Piece Bamboo Makeup Brush Set, £35.99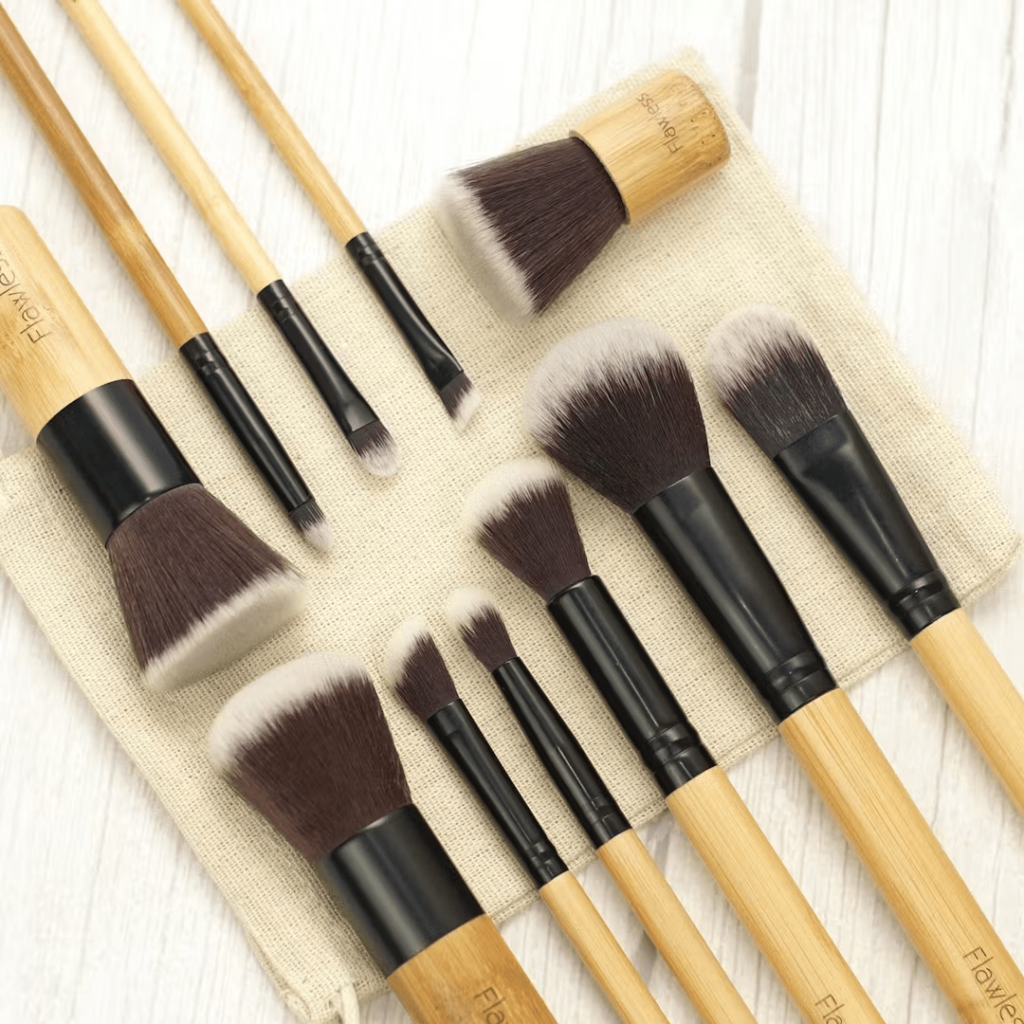 This is the complete eco makeup brush set featuring a wide range of bamboo brushes including contouring brush, buffing brush, flat foundation brush, eye blending brush and highlighting brush.
Natural Skincare Products – Soap Daze
Soap Daze is an independent beauty brand based in Devon, creating a range of handmade soaps with natural ingredients. All of their products are both kind on your skin and the environment. Soap Daze do not only make soaps but have a lovely range of skincare products as well as beauty accessories.
Top Pick: Soap On A Rope, £9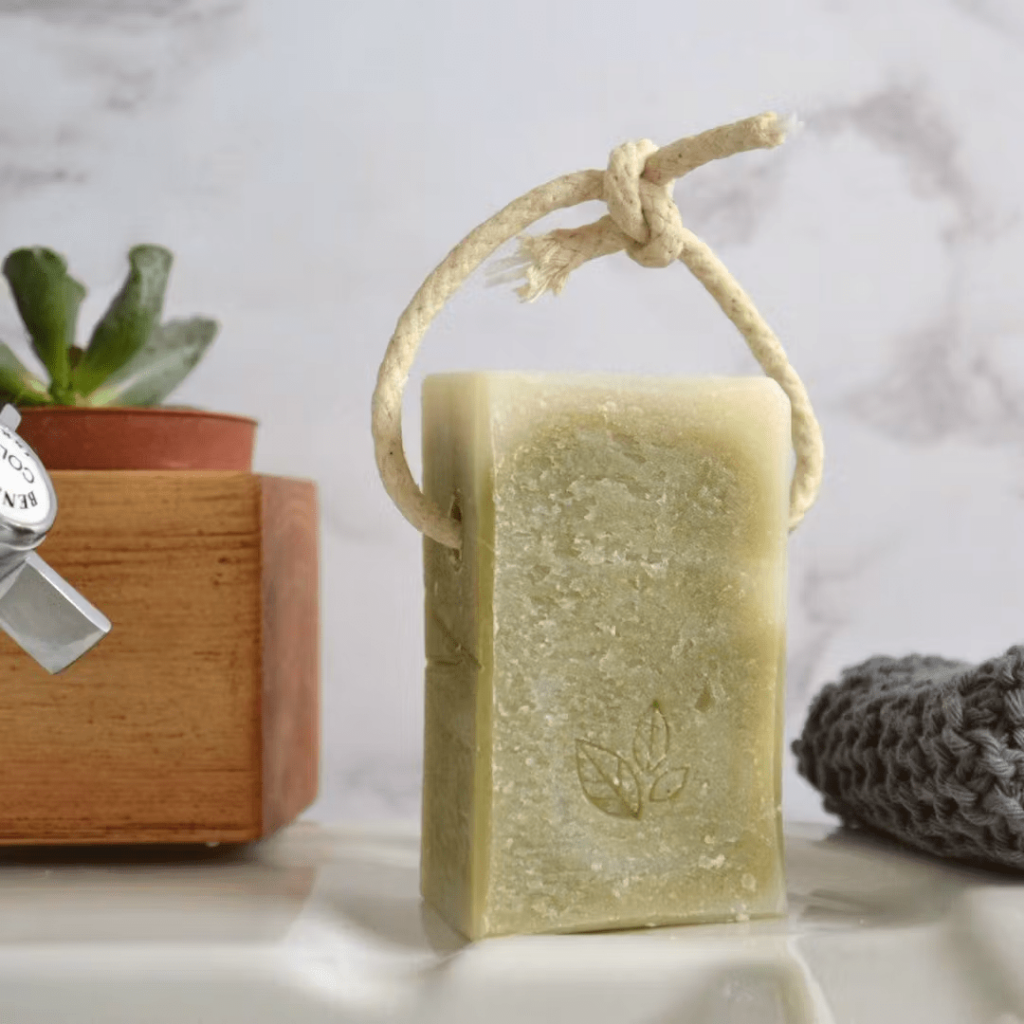 Soaps are often packaged with disposal plastic, but these handmade soaps are packaged in plastic-free packaging. You can even choose from them to not be wrapped in the paper branded packaging if you prefer. Each soap is made in Devon in small batches using fine natural ingredients. Featured above is the Tea Tree and Spirulina soap.
Refillable Haircare – Indie
Indie Refill is on a mission to transform the nation's hair with high quality, natural ingredients to give you your healthiest ever hair! Made in Liverpool with 0% SLS, sulphates, silicones and parabens, your hair will thank you for its new BFF.
Top Pick: You're a Smooth Talker Refill Duo, £36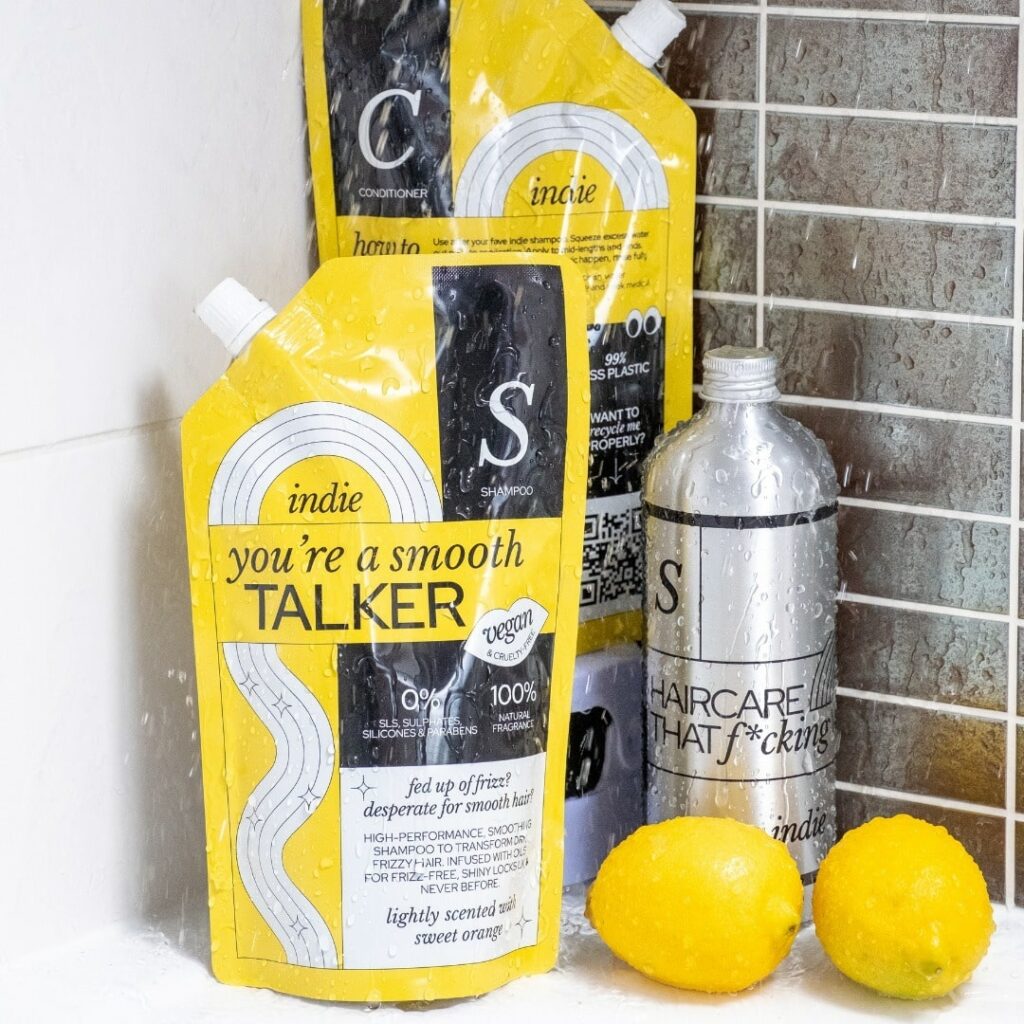 You're a Smooth Talker shampoo and conditioner is are nutrient-rich miracle workers that revamp dry or damaged hair. Enriched with argan oil and vitamin E for smooth, shiny strands, it's also available in refill pouches.
Biodegradable Glitter – Glisten Cosmetics
If you enjoy standing out, Glisten Cosmetics is for you. This small family (and friend) run brand in the UK launched in 2017 and now offers an extensive range of colourful, inclusive products that are affordable for any budget which is close to founder, Natalie's, heart! The brand is vegan, cruelty-free and are certified by PETA.
Top Pick: Nebula (Purple) Vegan Eye Shadow Chroma Flakes, £16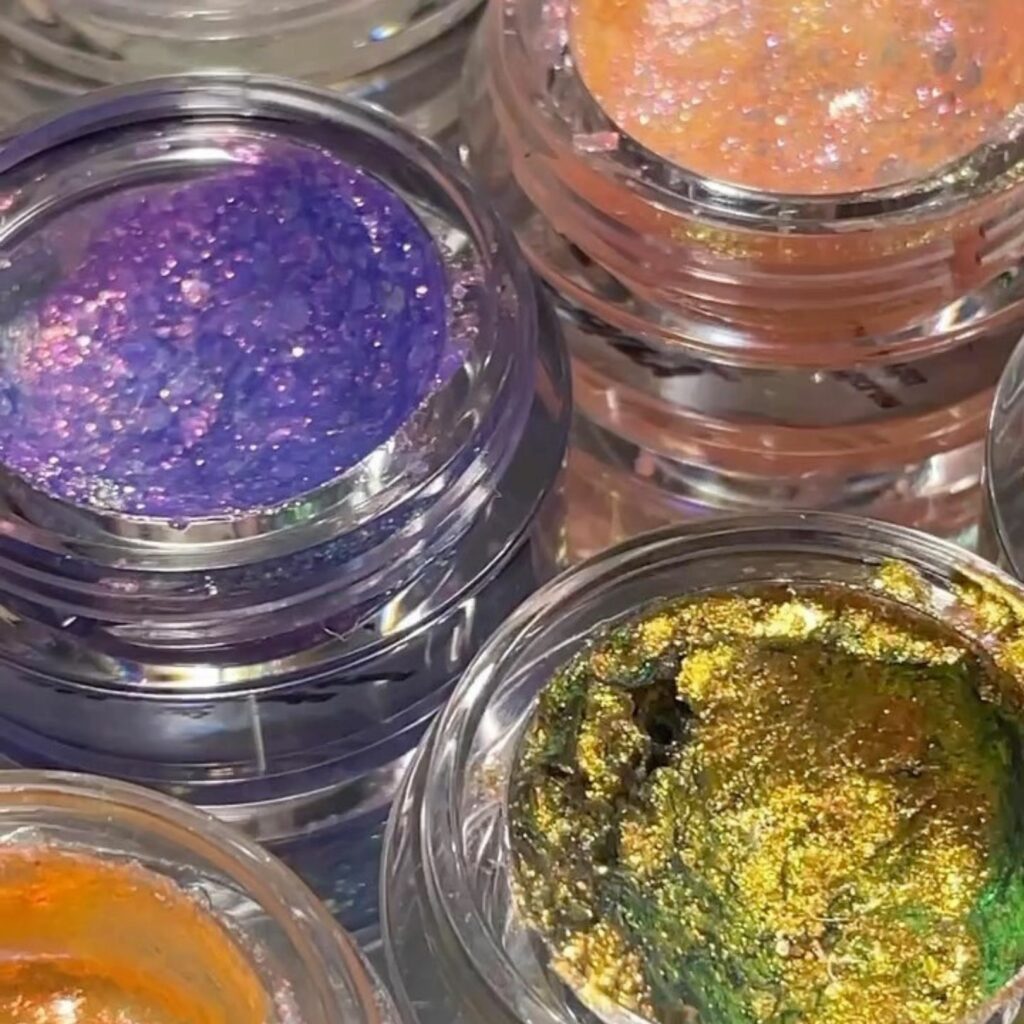 Chroma Flakes are iridescent flakes in a gel base making them a super easy and mess free way to apply your pigments! The formula is soft and dries down onto the skin. They are fantastic to use on top of eyeshadow or even on your cheek bones for the euphoria feel. Perfect for parties or festival season.
Cruelty-Free Beauty – Dead Sea Dream
Dead Sea Dream is a streamlined, elegant approach to the spa ritual, beautiful efficacious products with no compromise on performance, dedicated to the pursuit of flexibility in self-care. Capturing the purity and heritage of the Dead Sea region.
Top Pick: Natural Refining Body Scrub, £30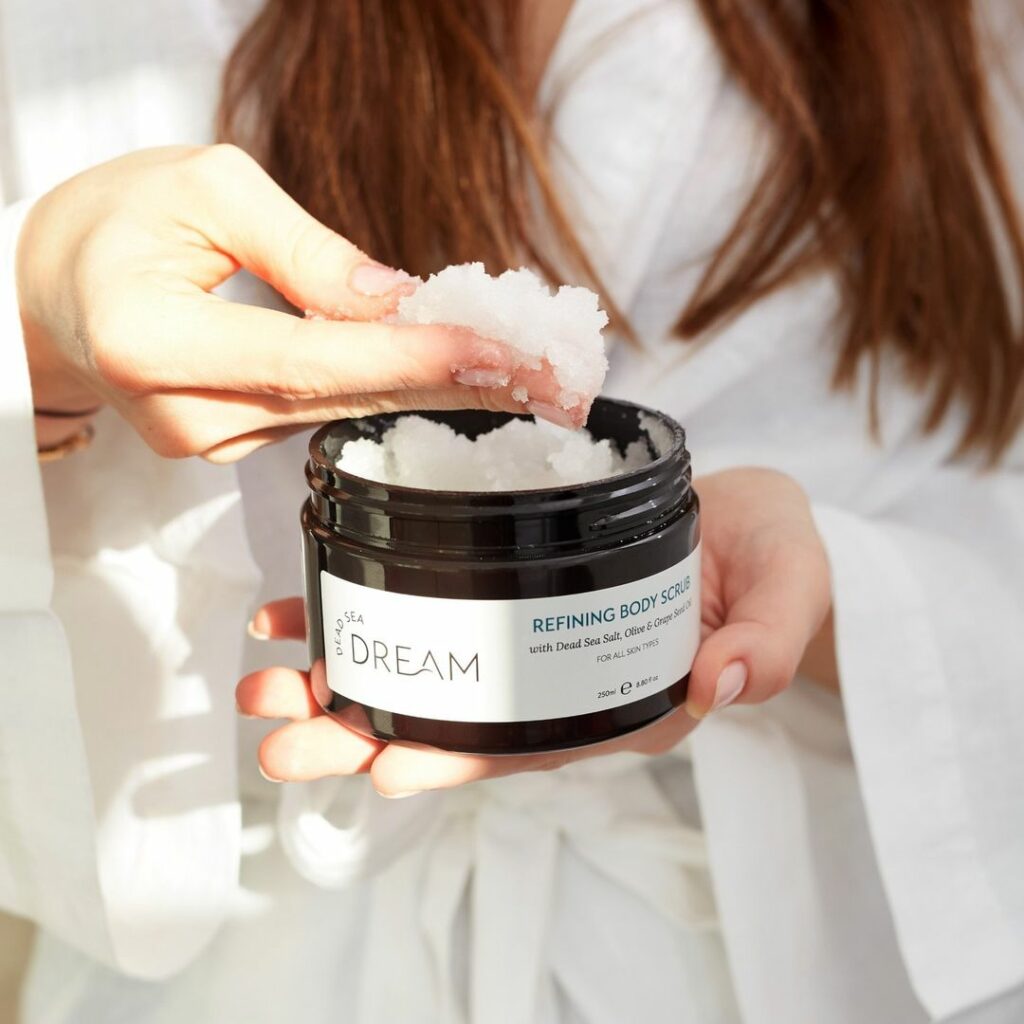 This Refining Body Scrub with Dead Sea salt, olive oil and jojoba oil, helps to invigorate and refine your skin, whilst stimulating blood flow and boosting cellular renewal. After just one treatment, you can expect your skin to feel soft and smooth, with a refined texture and a floral scent. Make this a deeply relaxing part of your skincare rituals and with fully recyclable packaging, do your bit for the planet too.
Natural Deodorants – Kutis Skincare
Kutis believe the natural world provides all we could need for maintaining the health and radiance of our amazing skin. They use high-quality and responsibly sourced ingredients that they blend with care. Their body butters and serums are 100% organic and their cleansing masks are made of natural clays, organic oats and organic plant powders.
Top Pick: Natural Vegan Deodorant (Various Scents), £6.50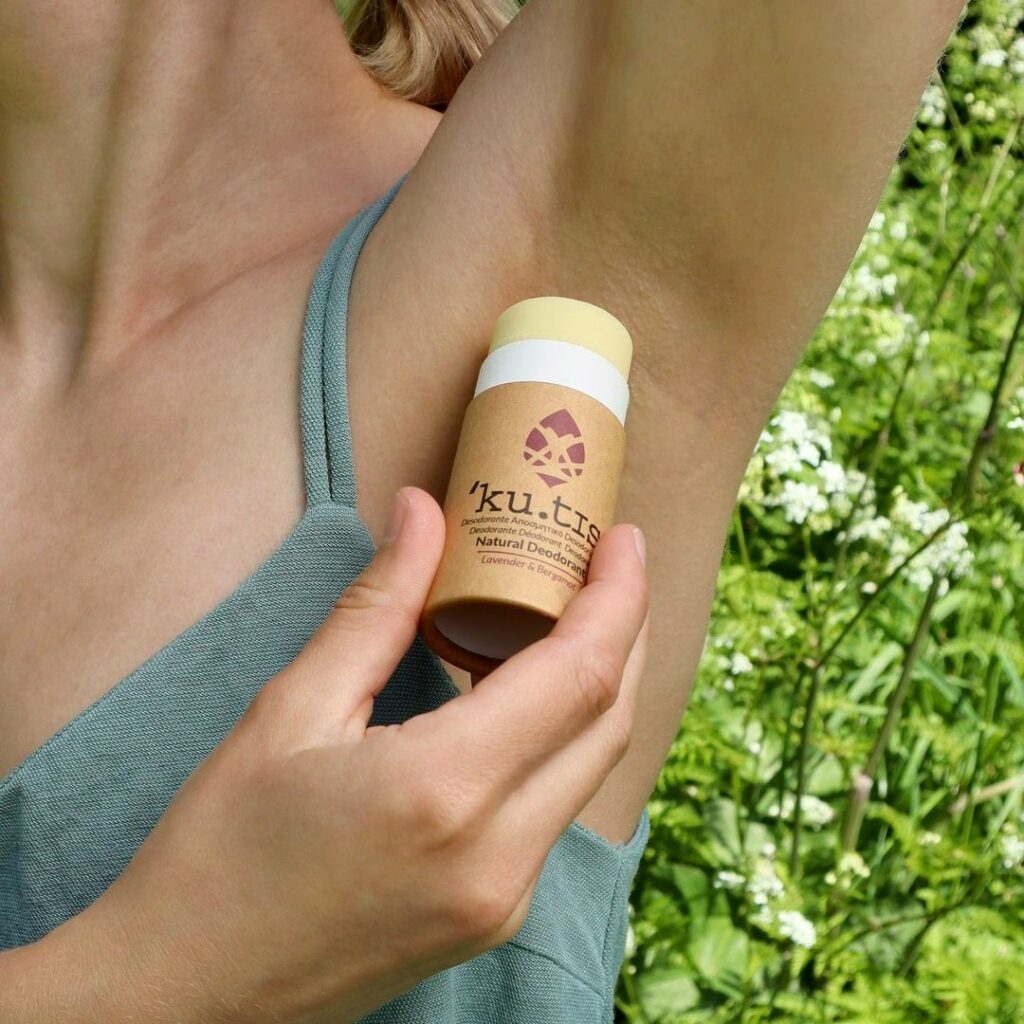 Kutis natural vegan deodorant use sunflower wax in place of organic beeswax to create the base of this product as well other high quality natural ingredients that gives you lasting freshness without all the nasty stuff that can be found in commercial deodorants. All products are handmade in the heart of rural Mid-Wales and the deodorant comes in a 100% biodegradable paperboard push-up tube.
Plastic Free Dental Care – WiseSip
WiseSip thoughtfully crafted products designed to leave the world better than they found it, ensuring a sustainable legacy for future generations. With a mission to reduce harmful plastic and inspire a reuse culture throughdistinctive design-led products, they also plant trees with every purchase.
Top Pick: Stainless Steel and Bamboo Toothbrush, £16.95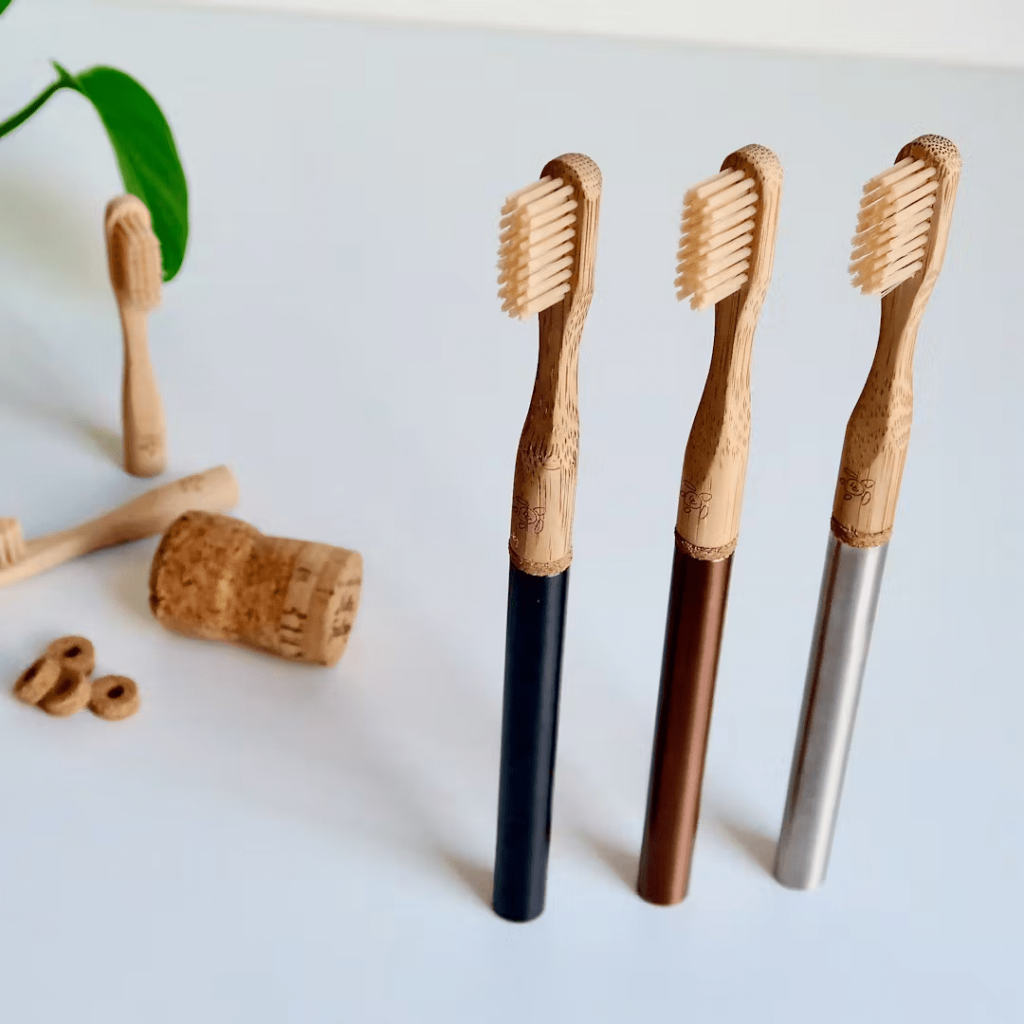 Toothbrush handles go soggy and mouldy. The Evermore Bamboo Toothbrush puts an end to these problem whilst inspiring reusable habits too. With replaceable bamboo heads and a reusable self-standing stainless steel handle, the Evermore toothbrush is the perfect sustainable solution that also adds a touch of elegance to your bathroom look and feel.
Environmentally Friendly Body Care – Trii
Trii products are designed to turn daily bathing routine into a self-care ritual harnessing the power of the finest skincare ingredients and scents. Each product has been specifically designed with complementary aromas and textures to work in tandem for optimum physical and sensorial results.
Top Pick: Lavender Hand & Body Exfoliating Wash, £8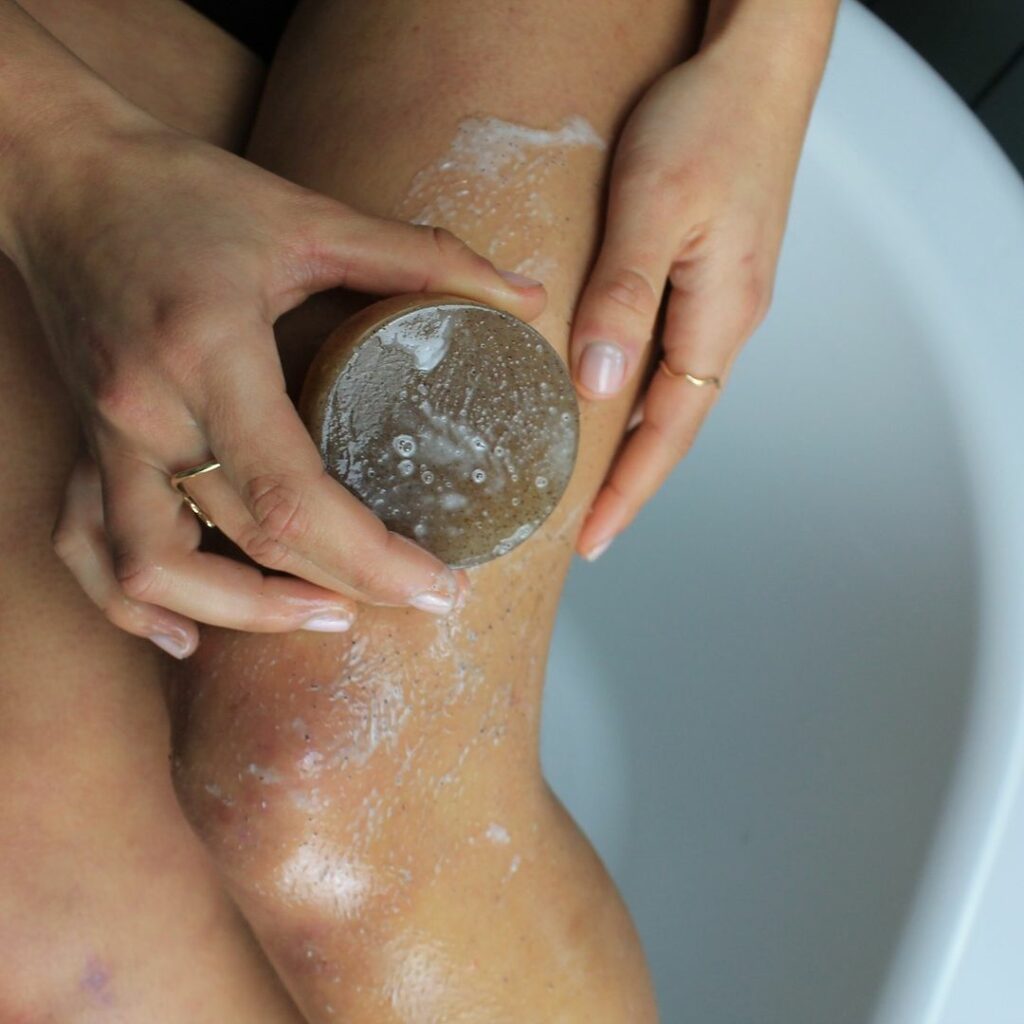 Calm your senses and enjoy a relaxing experience with Trii's Lavender Hand & Exfoliating Wash bar. Packed with natural actives like Apricot and Pumice for gentle exfoliation, Aloe Vera for soothing leaving you skin smooth and your skin smelling fresh. Perfect for travel, our slim-line bars guarantee no leaks and are packaged in recyclable and reusable plastic-free packaging
Eco-Friendly Razors – Clean U Skincare
Dedicated to clean living, Clean U Skincare's founder, Arushi Agarwal, set out to create a household brand anyone could be proud of. Clean U Skincare is intended to conveniently provide a person with solutions to make everyday morning, evening and household routines sustainable and will be accessible for all, always.
Top Pick: Bamboo Razor, £24.95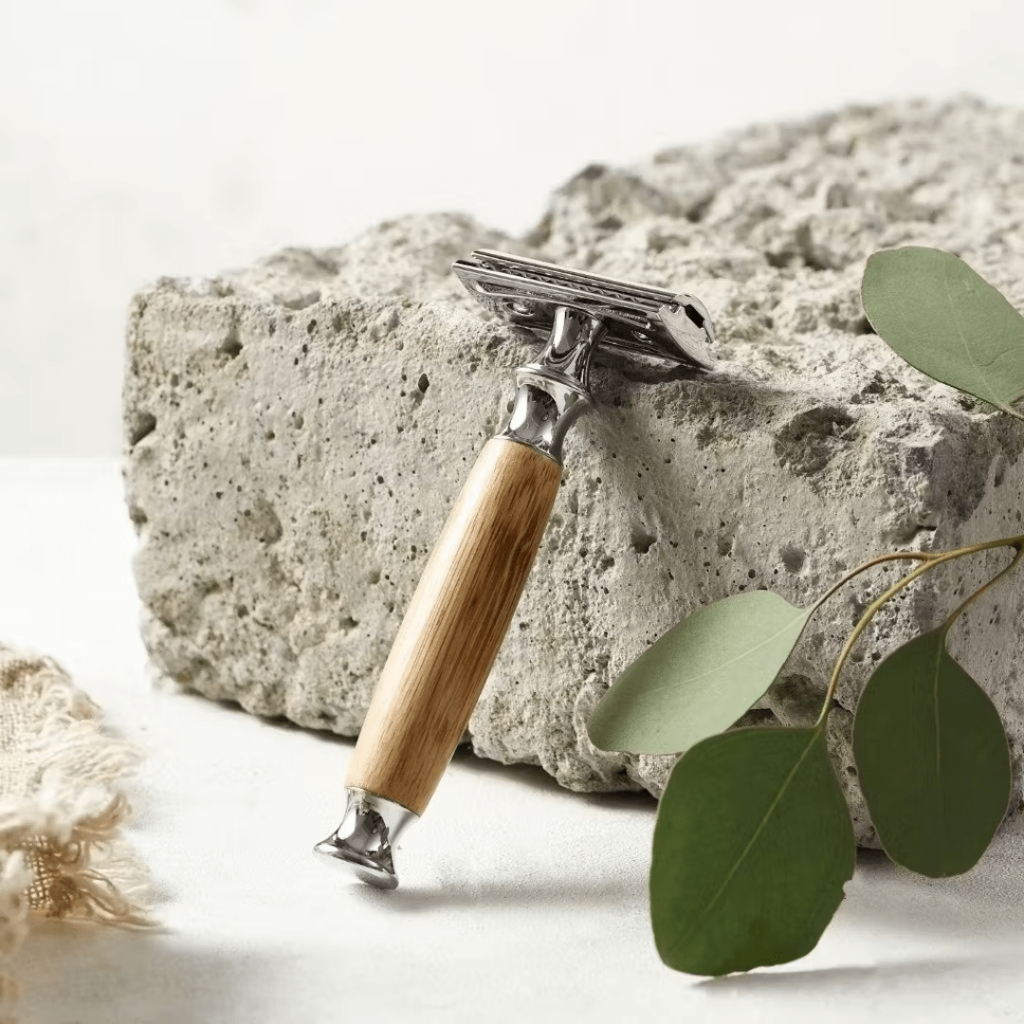 This double edged bamboo safety razors is carefully engineered for a unique and seamless shaving experience. They are perfectly weighted with a long bamboo handle for a comfortable grip while the stainless safety guard prevents cuts and irritation. All sustainable razor sets all come packaged in complete plastic-free packaging including a kraft paper gift box and branded jute travel pouch. And there's the full Gift Set version available with Bamboo Safety Razor Gift Set | Travel Pouch, Razor Stand & Blade Pack, and Soap Bar!
Natural Dental Care – Georganics
Introducing natural dental care brand, Georganics. Toothpaste tubes are very difficult to recycle and conventional brands typically have harsh and unnecessary chemicals as ingredients.
With this in mind, Georganics have created a range of organic toothpastes and mouthwashes which solve this problem with active ingredients that clean your teeth naturally. The packaging is metal and glass, and even the seal wrapped around their jars is made from biodegradable cellulose.
Top Pick: Activated Charcoal Toothpaste, £6.90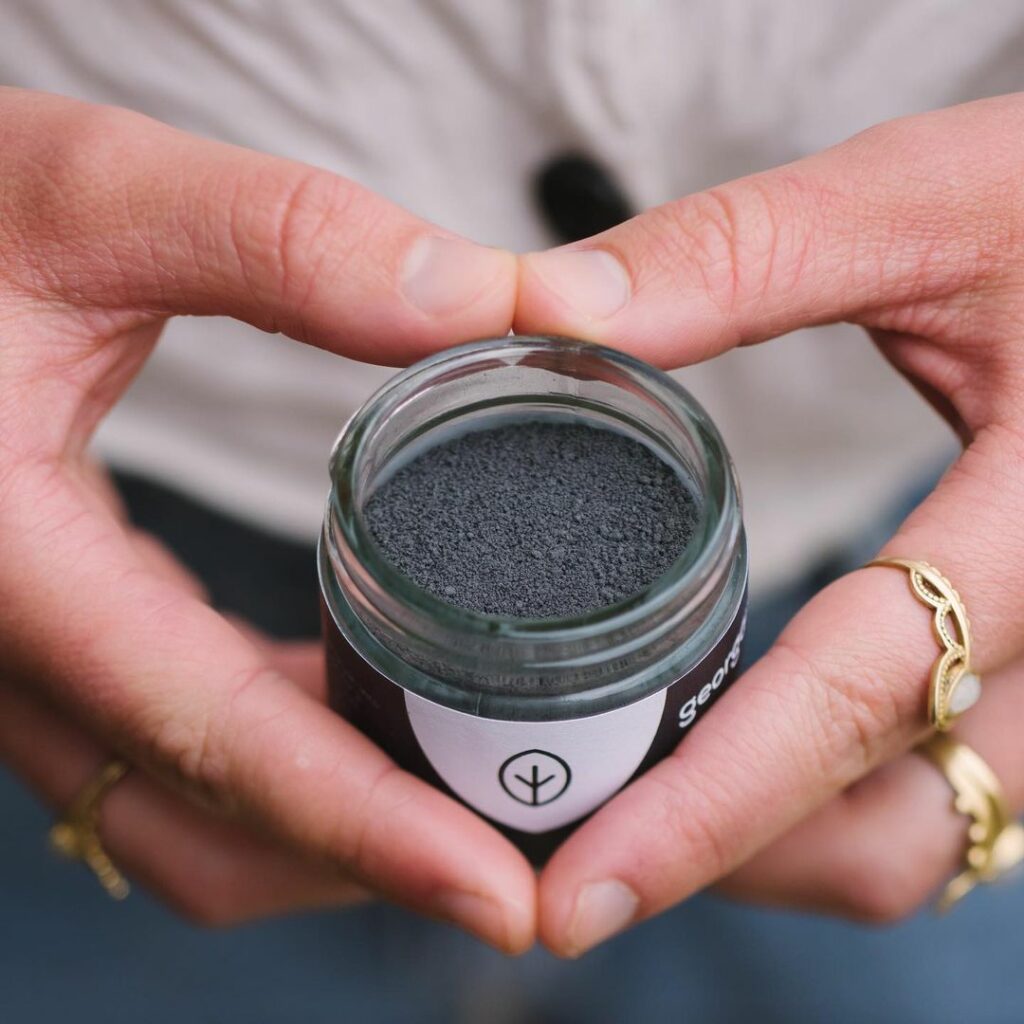 This natural toothpaste has activated charcoal which naturally whitens teeth and organic peppermint essential oil which has a sweet liquorice aroma. It is also fluoride and glycerine free.
Vegan Beauty – Seeds of Colour
Clean up your beauty routine with Seeds of Colour, the new plant-based makeup coloured by the power of nature. The brand believes in clean, natural beauty. Sourced from the British countryside, SoC active ingredients are organic, vegan and nutrient-rich. Good for your skin and the plane
Top Pick: Lip, Cheek & Lid Tinted Balm Berry Red, £21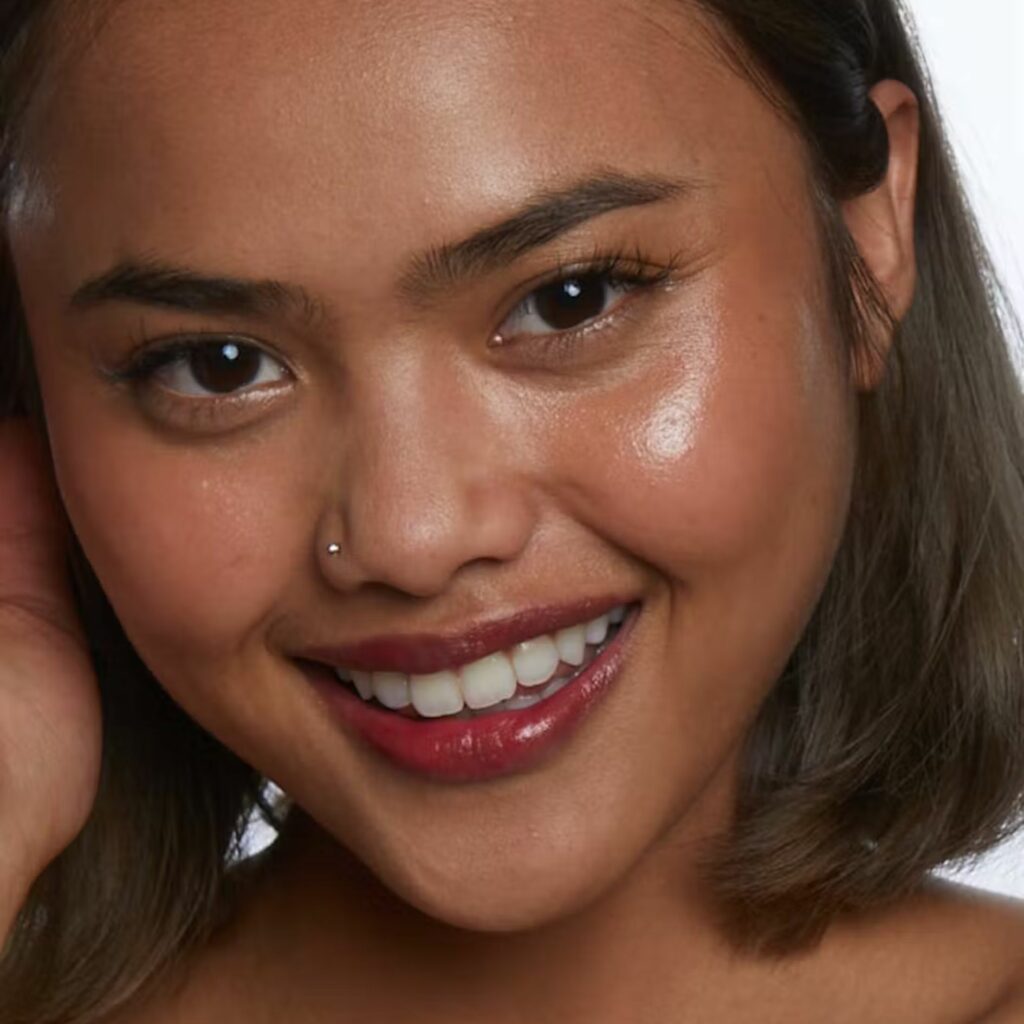 Achieve a buildable, blendable flush of natural colour thanks to our unique extraction technology for coloured plant pigments and highly antioxidant botanical extracts in this Tinted Balm. The cleaner, greener, living ingredients are what sets Seeds of Colour apart. This lightweight multi-use balm has a soft touch that helps to keep your skin smooth and protected.
Plastic-Free Beauty Accessories – Wild Rising
And again, Wild Rising believe in honest, clean beauty that is gentle to the skin and to the world. Their natural skincare products are rooted solely from nature and are therefore ethical, vegan and cruelty-free and in addition to being chemical free, plastic free they are everything your skin needs and more.
Top Pick: Natural Rose Quartz Crystal Gua Sha Facial Tool, £18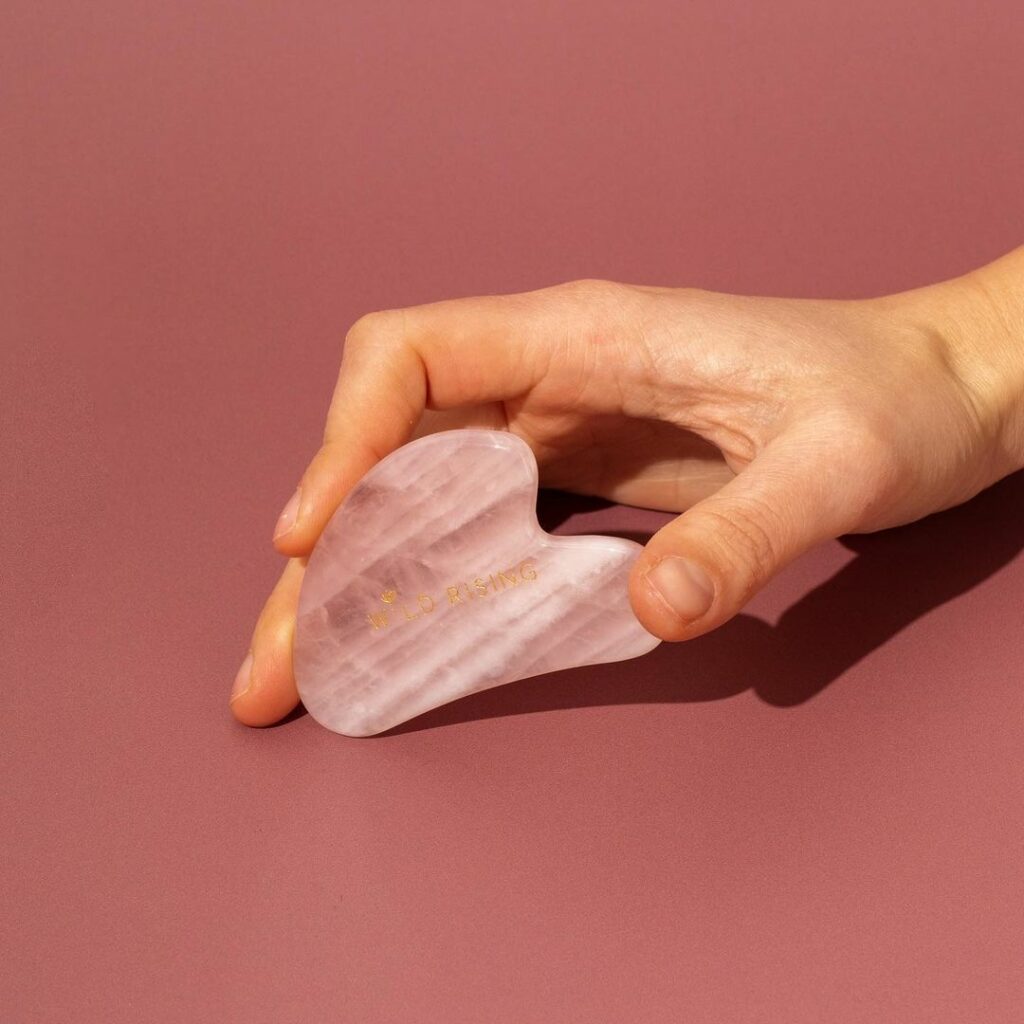 Wild Risings's Gua Sha facial massage tool is rooted in traditional chinese medicine which encourages lymphatic drainage for smoother-looking skin. Crafted from natural Rose Quartz Crystal, which is well known for increasing self-love and deep inner healings. Using a Gua Sha daily can help to: improve the appearance of elasticity of the skin, reduce the appearance of puffiness and fine lines, ease facial muscle tension and help facial oils and moisturisers to absorb better into the skin.

To discover and explore the full range check out the full Sustainable Beauty & Ethical Cosmetics Collections at: https://veo.world/beauty