From skin cycling to slugging, maintaining healthy skin is serious business! And while we're sure you've probably got your exfoliate, retinol, recovery, and repeat routine down to a science, there's one external factor you might not have considered: air pollution.
According to the World Health Organisation, air pollution is now considered to be the world's largest environmental health risk, with levels here in the UK far exceeding the recommended air quality levels needed for a healthy lifestyle.
With harmful toxins being both inhaled and absorbed through the skin, prolonged exposure to air pollutants can wreak havoc not only on our respiratory health but our skin too, causing a range of issues including premature ageing, sensitivity, inflammatory flare-ups, and more!
Introducing, anti-pollution skincare! These skin saviours protect against pollutants and deeply cleanse the skin using active natural ingredients.
So how exactly does anti-pollution skincare work?
Antioxidant-rich formulas containing Vitamins A, C or E work to protect and defend your skin from free radicals that can form as a result of chemical reactions on the skin which can cause premature ageing and dullness. Other formulas which contain activated charcoal, algae, kelp, or even green tea can help to 'detox the skin', drawing out toxins and impurities.
What are the best anti-pollution skincare products for cleansing, protecting, and detoxing?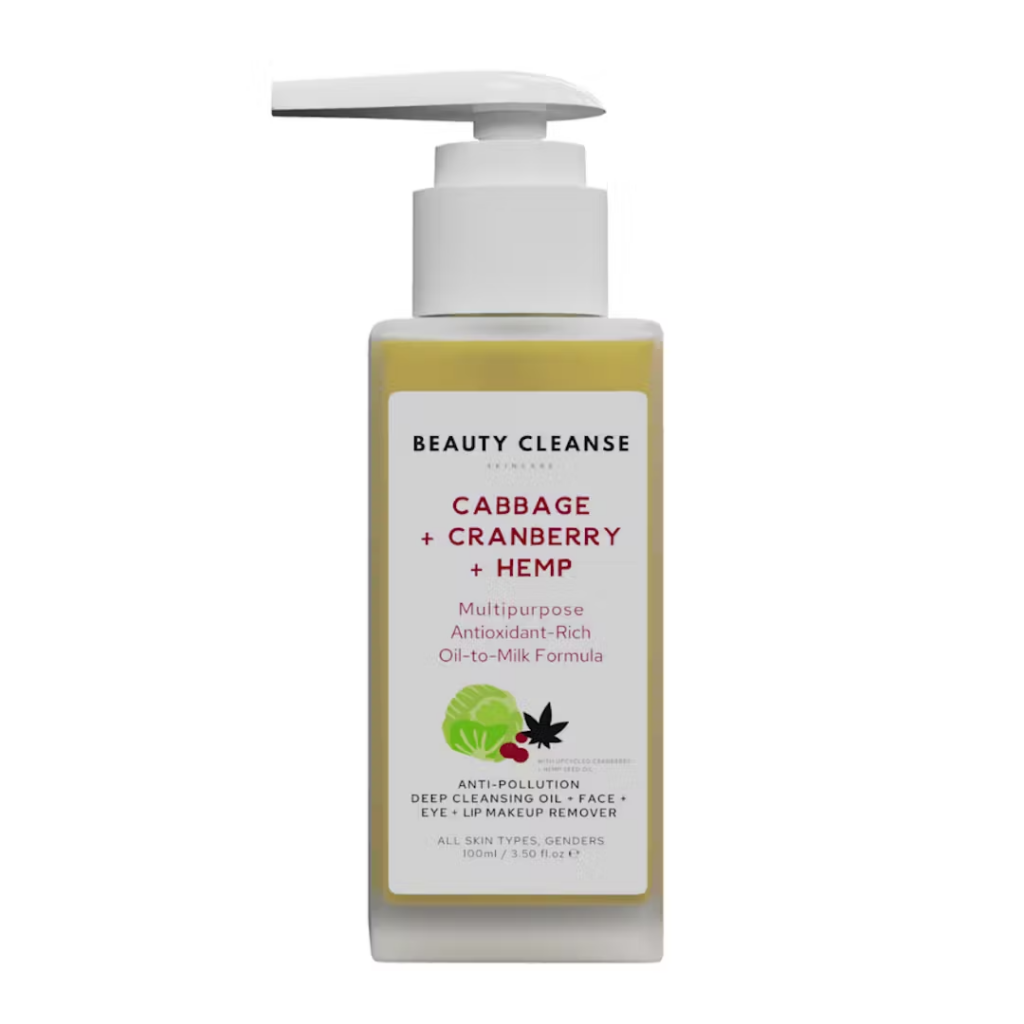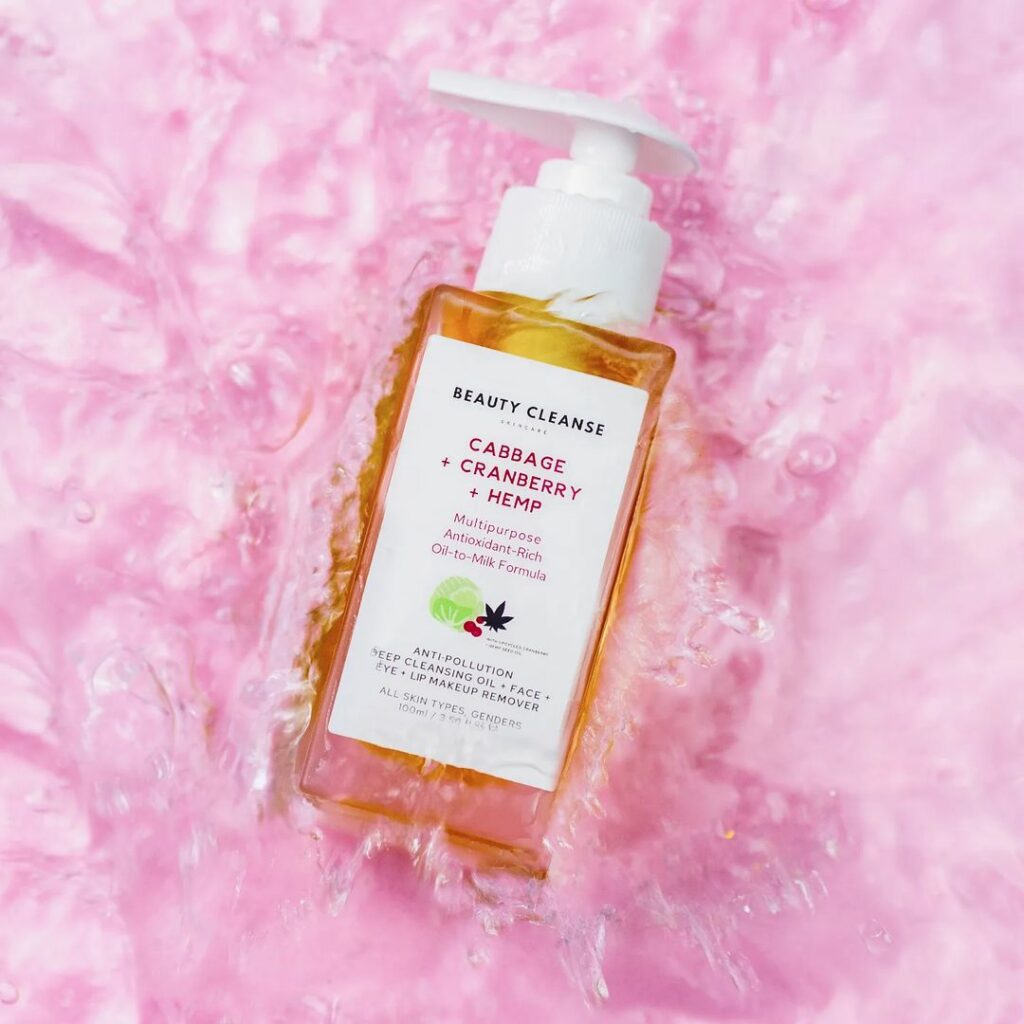 "Juice Cleanse For City Skin"
Using the latest innovation in sustainable and natural ingredients, this cleansing oil and makeup remover is infused with oils from leftover Hemp (contains standardised level of natural CBD) & Cranberry Seeds which are natural by-products of the food industry and would otherwise go to waste.
A lightweight oil cleanser that transforms into a light milky cleansing solution upon contact with water, gently, yet effectively dissolving even the hardest to remove face, eye & lip makeup, city pollution, SPF, or heavy post-gym sweat, leaving skin clean and replenished.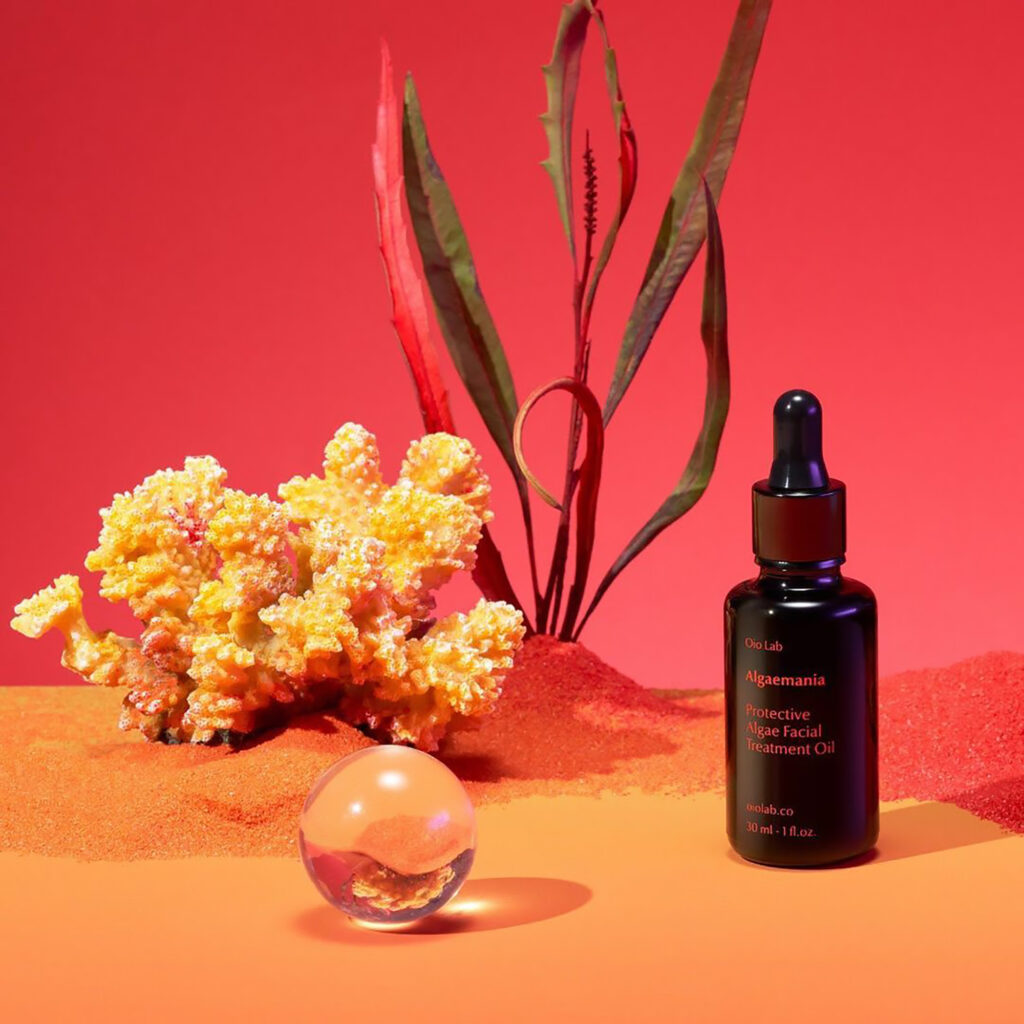 Encompassing the science of plants and sustainable practices in this multi-targeted protective facial oil supercharged with eco-certified algae complex, marine actives, and advanced botanicals – carefully selected for skin exposed to stress, pollution, UV irradiation, extreme atmospheric conditions and sleep deprivation.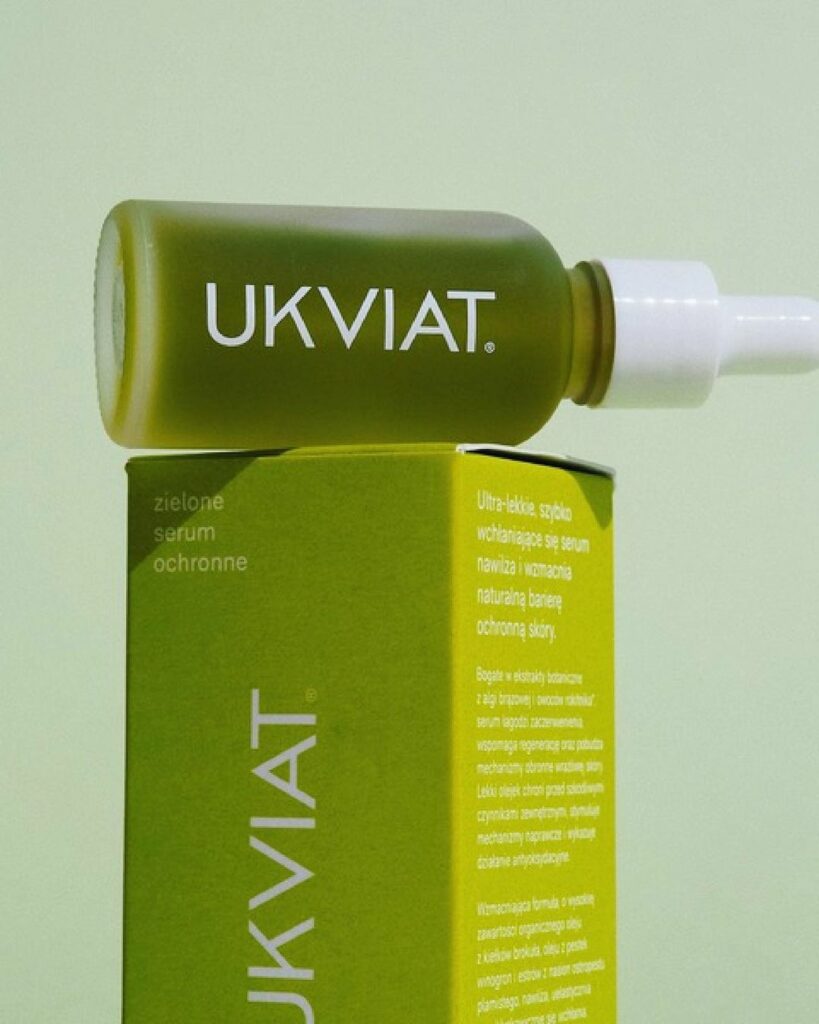 Rich in plant extracts, like brown algae and sea buckthorn berries, this nutrient-dense, vegan serum helps to activate a calming sensation to strengthen and restore the look of fragile, irritated skin.
This light oil is supercharged with antioxidant-rich plant extracts to help to protect against harmful external factors and promote healthy-looking skin.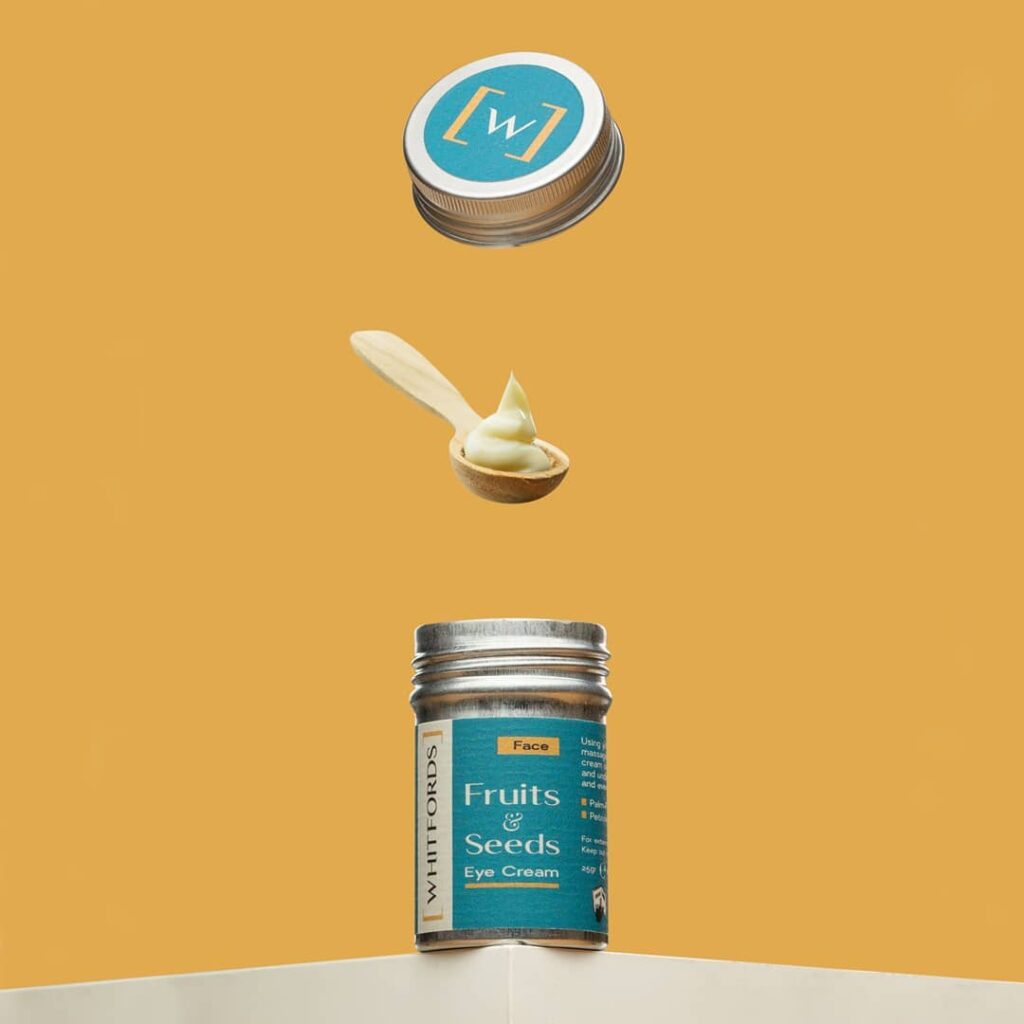 A restorative, yet gentle day/night cream with a matte finish formulated to effectively target the delicate area around the eyes. It absorbs rapidly, replenishing the skin, and may help tackle puffiness and the appearance of discoloration, fine lines, and wrinkles.
Contains Ectoin®Natural which protects the skin from allergens, air pollution, dryness, and UV light and helps minimise the appearance of wrinkles.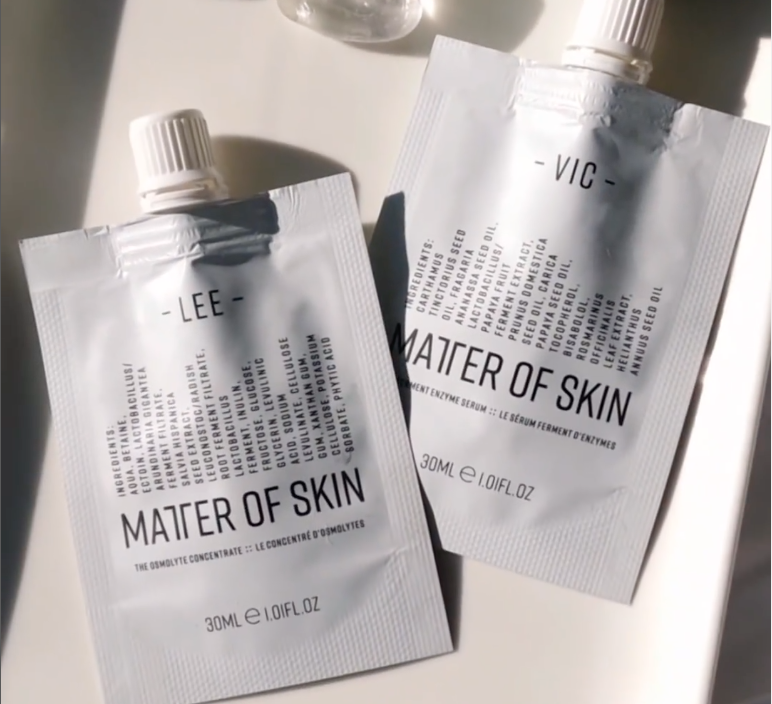 This is Lee, a lightweight water serum concentrate. Formulated with barrier-boosting osmolytes, hydrating ferment actives, and prebiotics. Lee optimises skin hydration levels, promotes skin barrier repair, and supports the healthy functioning of the microbiome through protection against environmental pollutants and stressors.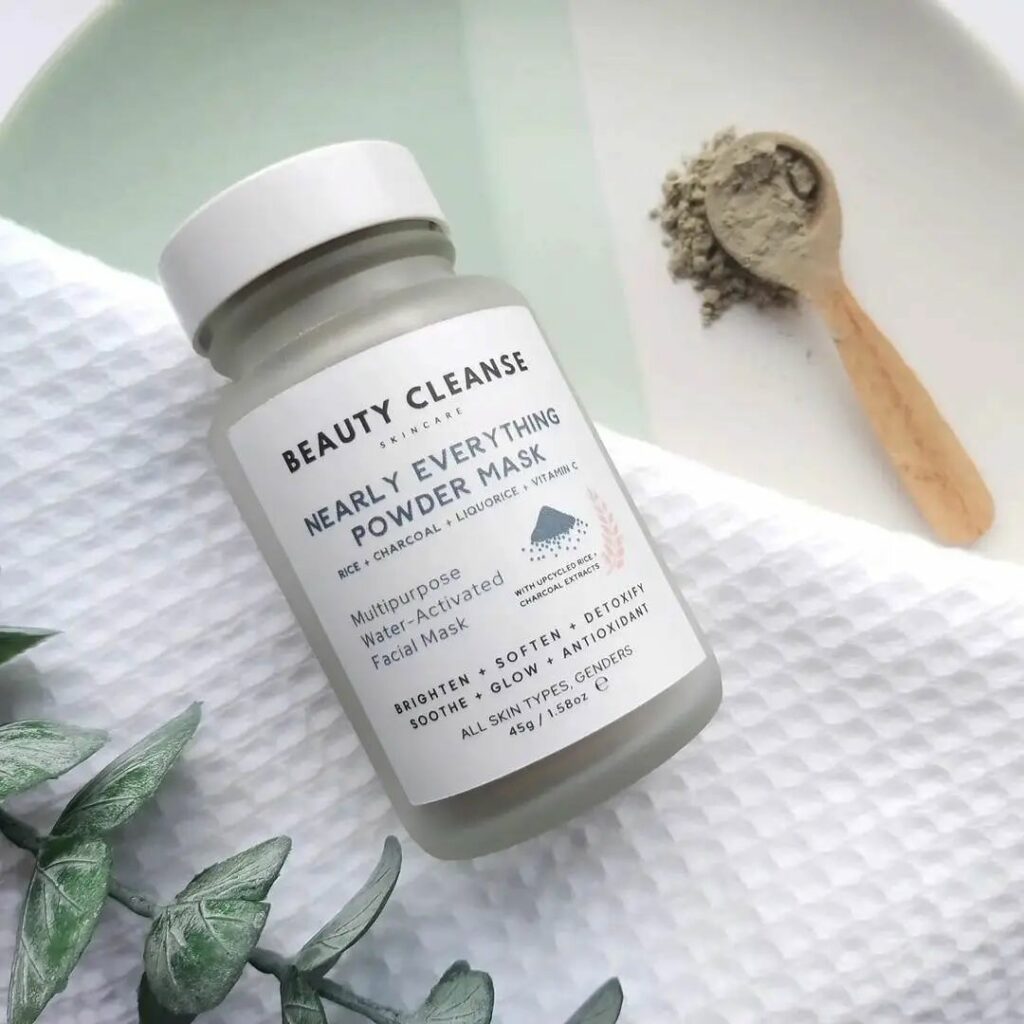 Loaded with liquorice, rice, and charcoal extracts, this effective powder mask delivers a deep pore-cleansing action, provides the skin with an instant radiance boost, and reveals a clear & smooth appearance. Vitamin C in the shape of ascorbic acid brightens skin and shields it from the DNA-damaging impact of everyday exposure to pollution.
---
Shop the full range of anti-pollution skincare products here!