---
Making a house into a home is a fine art. Whether you're going for bohemian chic or clean and minimal, we've put together the finest selection of eco-home essentials you won't want to live without. Breathe in the fresh botanical scents of a clean home with toxin-free cleaning products and set the atmosphere with natural soy candles & diffusers that add the perfect touch of fragrance to your space. Explore organic cotton cushion covers and hand-crafted kitchenware designed to add character to your decor. Check out our top picks to turn your living space into a blissful eco-sanctuary. Your happy place awaits…
---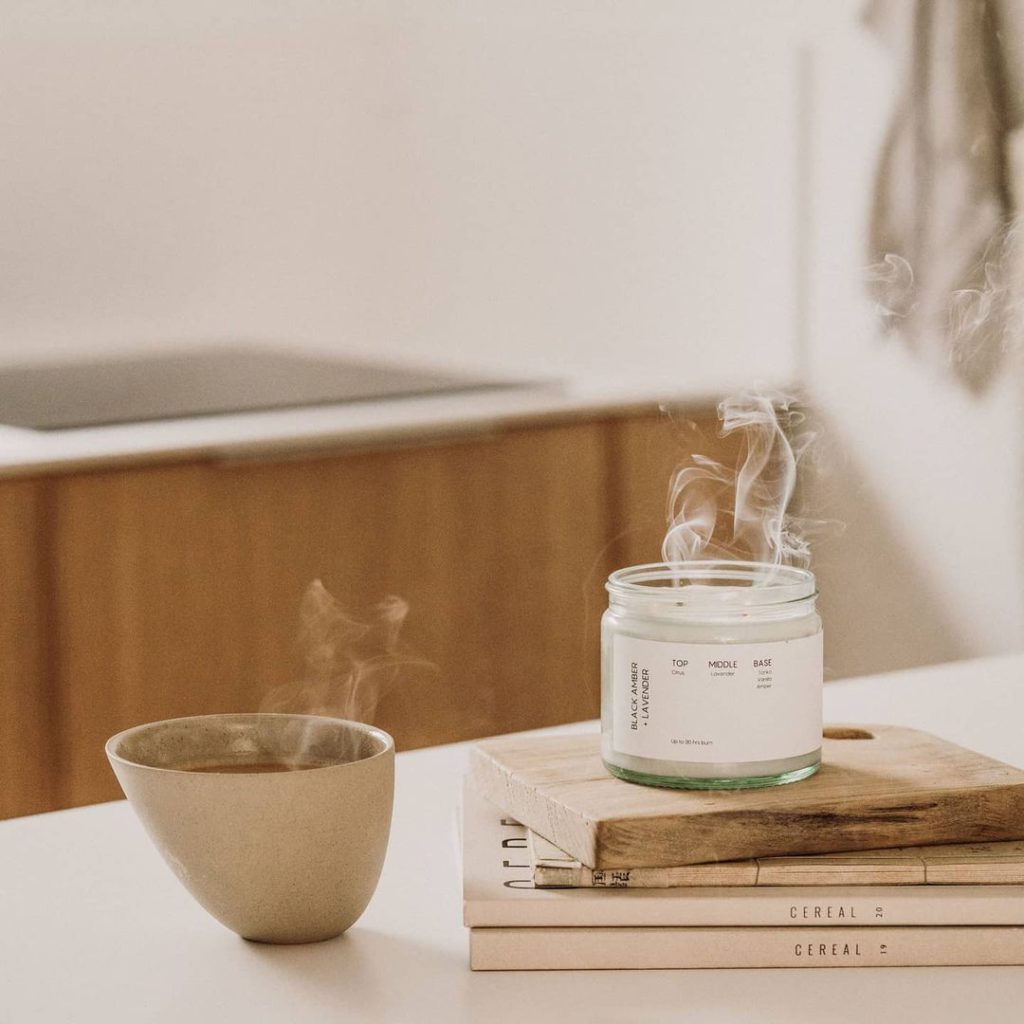 A rich, calming, and strong fragrance opening with sparkling citrus top notes leading to a heart of lush lavender and resting on a substantive base of tonka bean, vanilla, precious woods, and amber.
Top Notes: Citrus
Middle Notes: Lavender
Base Notes: Tonka, Vanilla, Woods, Amber
Made in England, with a natural soy wax, lead-free cotton wick, and premium grade fragrance oils. Hand-poured into clear glass jars with simple, minimal labels and topped with aluminium lids.
---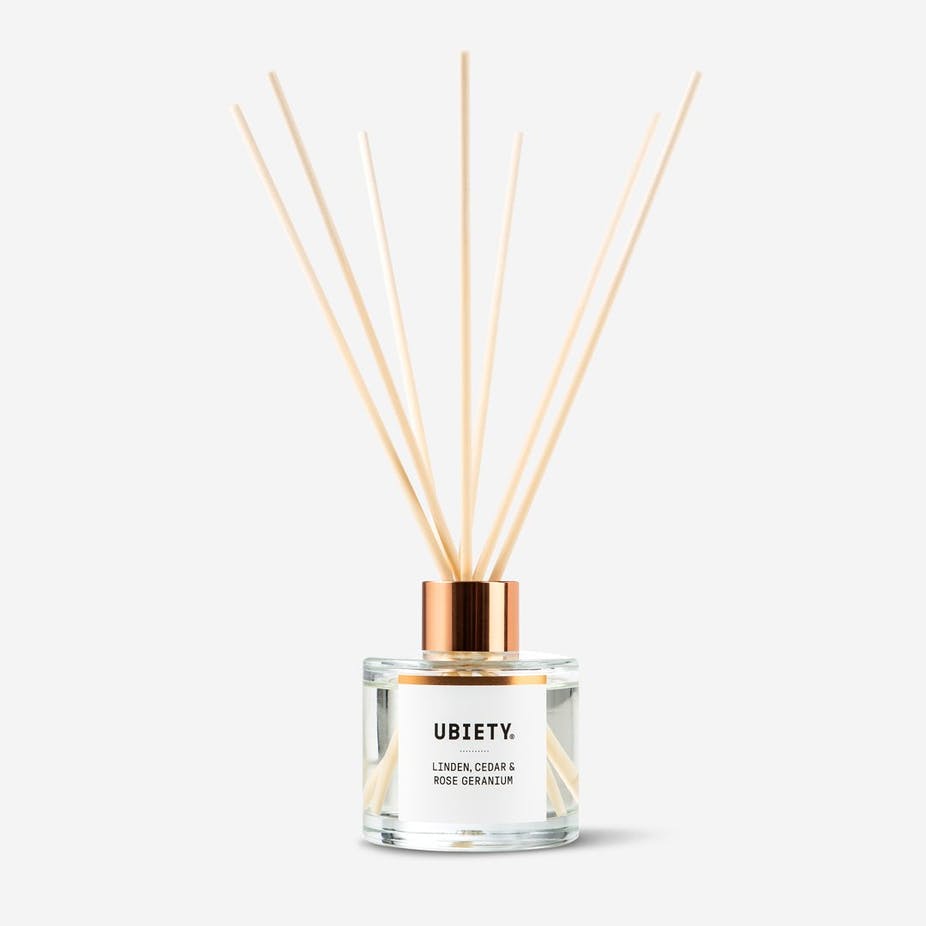 The Ubiety Balancing reed diffuser uses a comforting blend of essential oils, including the smoky wood and green aromas of linden, cedarwood, and rose geranium, expertly chosen to calm and balance the mind. Captured in an environmentally friendly natural carrier oil, these plant-based formulations are sustainable and non-toxic, using vegan-friendly ingredients and simple glass packaging.
---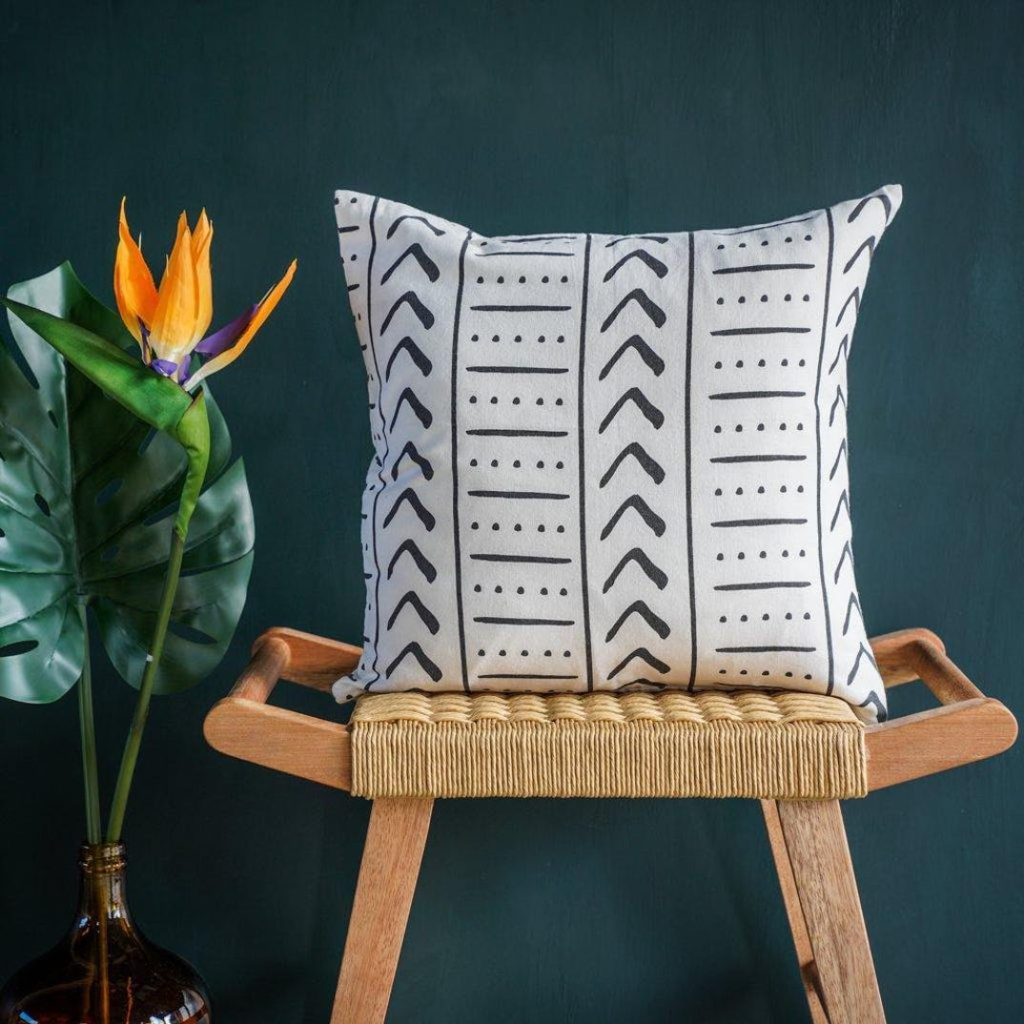 A strategically placed accent can bring the whole room to life, and this cushion is just what you need to do that. Uma cushion is inspired by the classic African Mud cloth textiles which have been cherished for generations. These cushion covers are hand-printed using Indian hand printing methods incorporating Moroccan patterns. The fabric is handmade using recycled cotton. These dreamy cushion covers are perfect for a living room or bedroom with high windows and they will make any interior looking exotic, relaxing, and inspiring.
---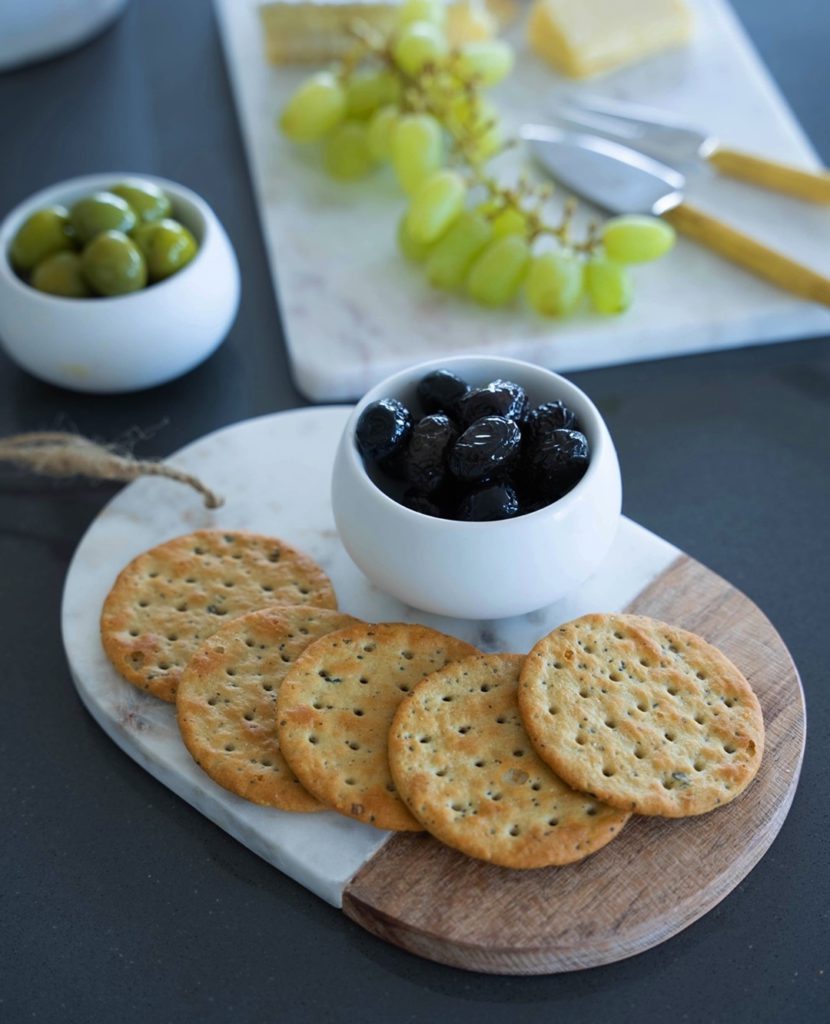 This Marble Two Tone Serving Board is handcrafted by artisans using marble and wood harvested from ancient mango trees. The smooth surface makes it perfect to use for charcuterie and cheese or as a serving platter. A statement piece for the kitchen, ideal for any food lover.
---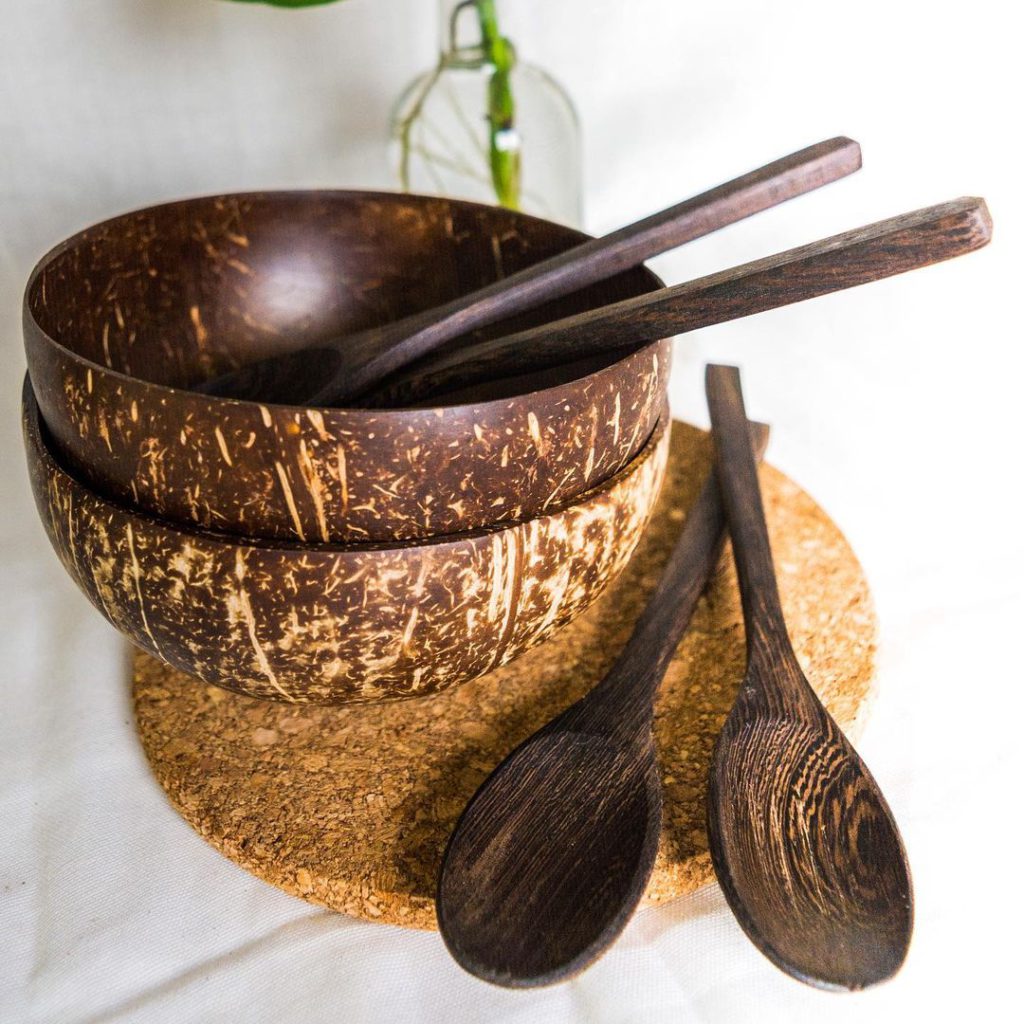 Clean U Skincare's hand-carved coconut bowls are made using reclaimed coconuts that would otherwise be burned after harvest. They help to provide a well-needed second income for some of Vietnam's most impoverished communities. Etched by local craftsmen in the Ben Tre region of Vietnam, each bowl is hand-picked from the thickest and highest quality coconuts.
---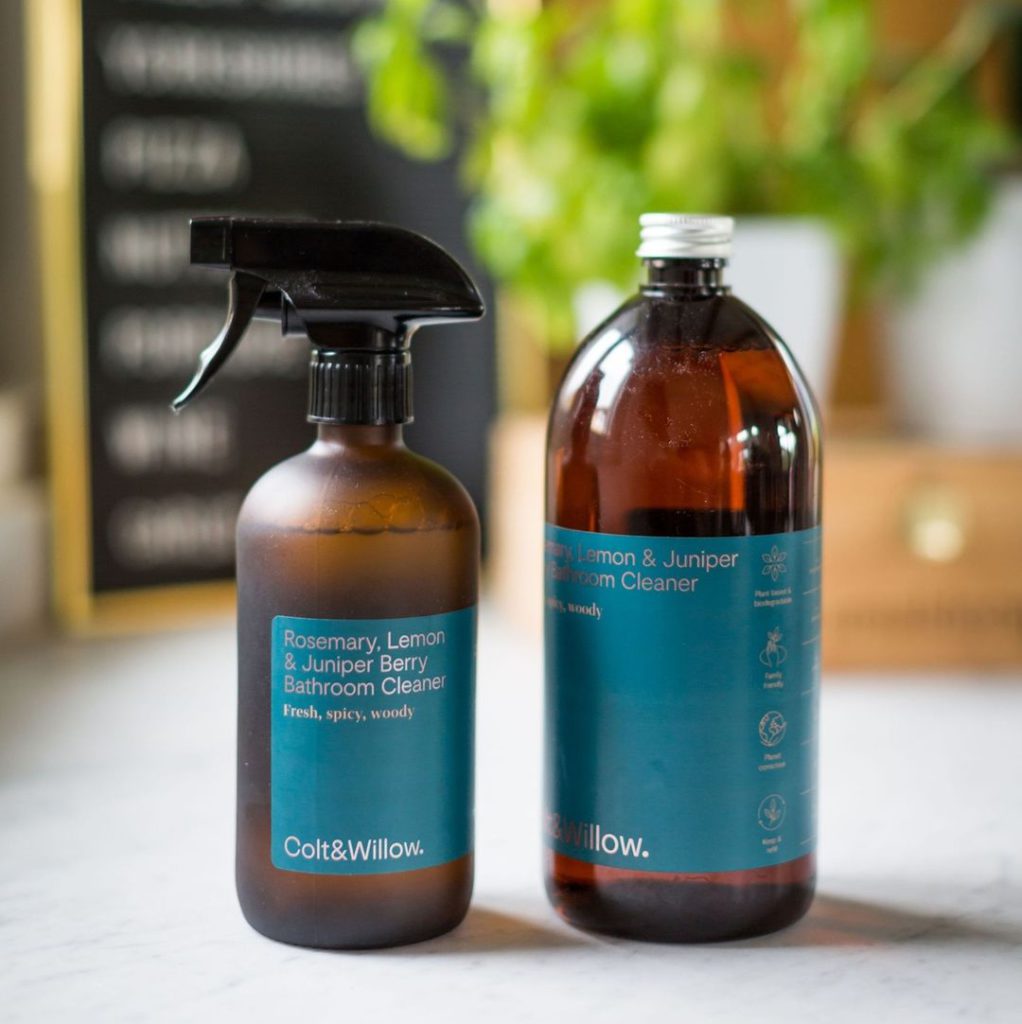 Infused with cleansing rosemary, lemony freshness, and the calming ambiance of juniper berry, this award-winning duo is a gamechanger for your bathroom. In a glass dispenser that marries function with style, this plant-based, natural solution deeply cleans while instantly uplifting your living space.
---
For more eco-home essentials to transform your space, check out the full Home Edit here!