When it comes to footwear, trainers are one staple we can't live without. The perfect blend of comfort and style; trainers have become an essential part of our everyday wardrobes. From the morning coffee run to family days out on the weekend, there's a pair for every occasion.
But there's no reason our love for trainers has to cause harm to animals or impact the planet, so we're rounding up some of our favourite sustainably made, vegan trainers to up your shoe game this season. Explore a range of stylish sneakers made using the most innovative bio-based materials, vegan leather alternatives, and ethical practices.
---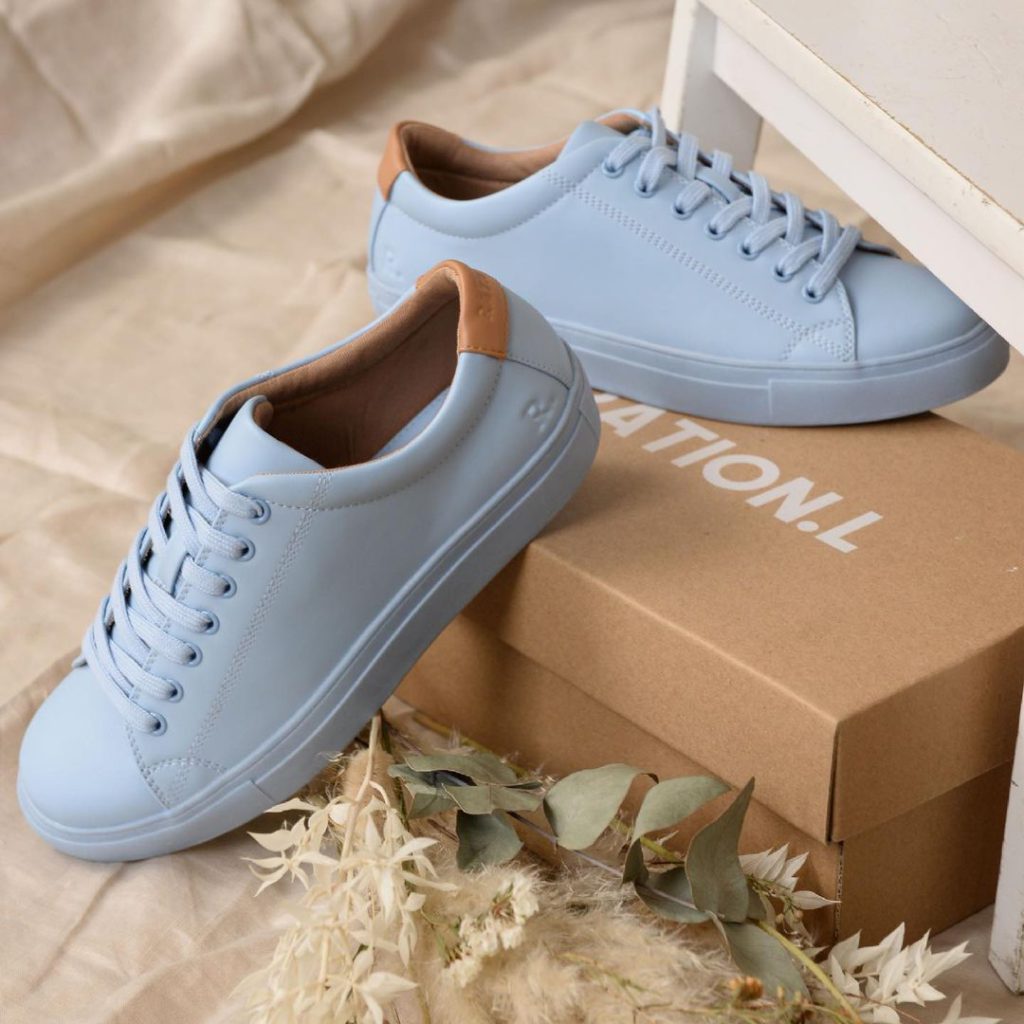 Team Veo Pick: R-Kind Vegan Leather Unisex Trainer – Neptune Blue
Price | £70
Features | vegan, gender-neutral
Ships from | United Kingdom
---
Ration.L design simple, sustainable, gender-neutral pieces for the conscious fashion lover. Their production processes have been carefully considered to encourage a slow and ethical approach. Using regenerated and vegan-friendly eco-materials, they create timeless essentials that will see you through each season in style.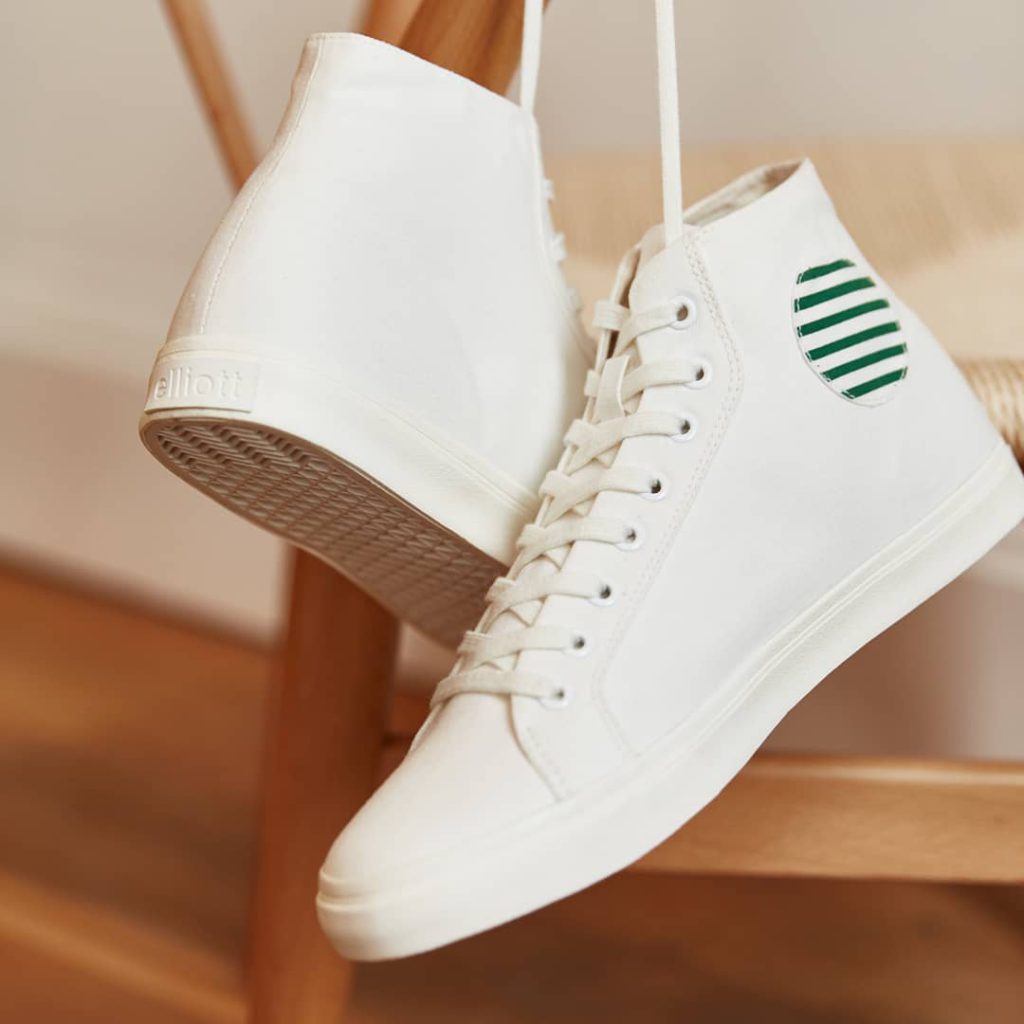 Team Veo Pick: High-Top Recycled Canvas White/Stripes
Price | £149.99
Features | climate-positive, recycled canvas
Ships from | United Kingdom
---
Elliott Footwear is the world's first climate-positive sneaker brand. Sustainable, recycled, and vegan, they take a minimalist approach to style and to their impact on the planet. Inspired by Danish design, global art, elegant architecture, and contemporary culture, they create timeless, essential footwear to help you step into a more sustainable future, with style.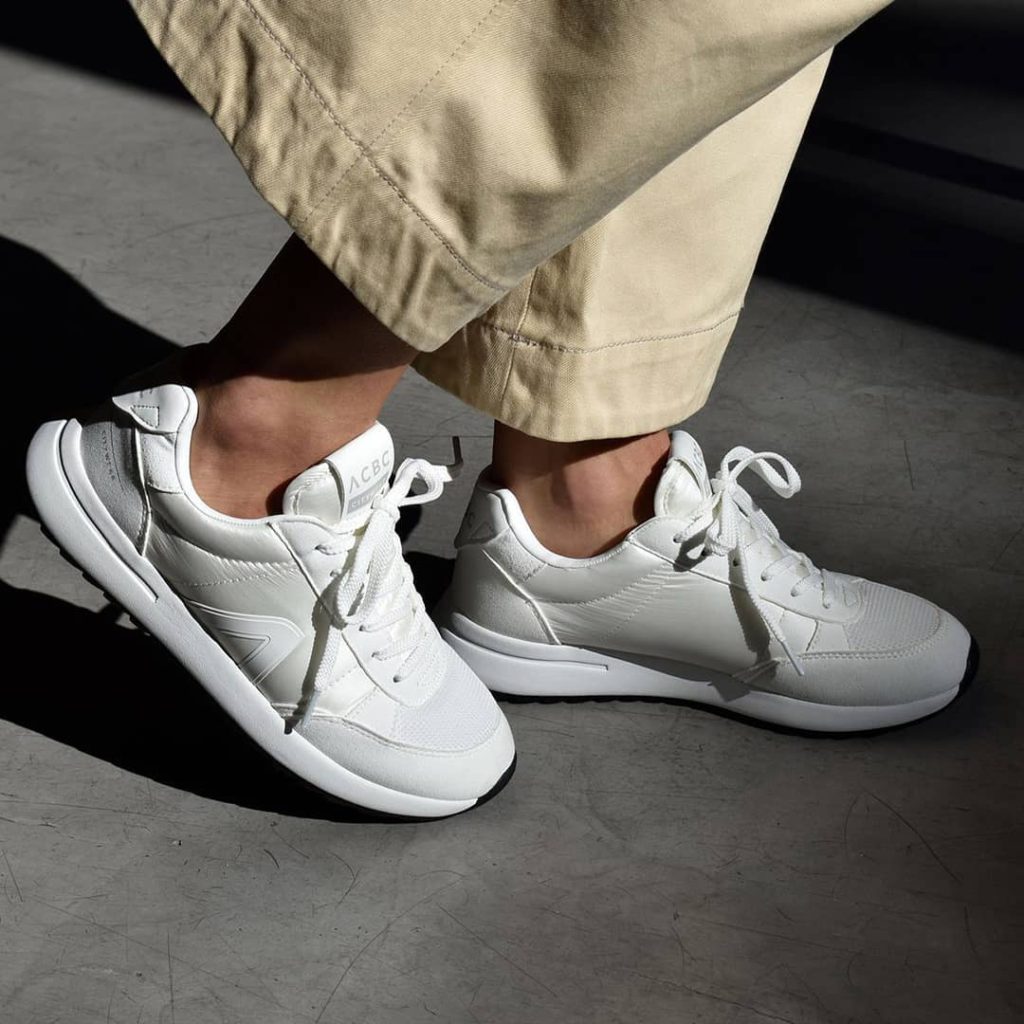 Team Veo Pick: ACBC Ecowear White
Price | £94
Features | innovative green technologies, recycled materials
Ships from | Italy
---
In a world where athleisure is the new normal, put your best foot forward with sneakers that match sustainability with style.
ACBC creates innovative footwear that is comfortable and versatile, made entirely from recycled and bio-based materials. They are making waves with their use of green technologies that produce less waste and pollution than their high street counterparts.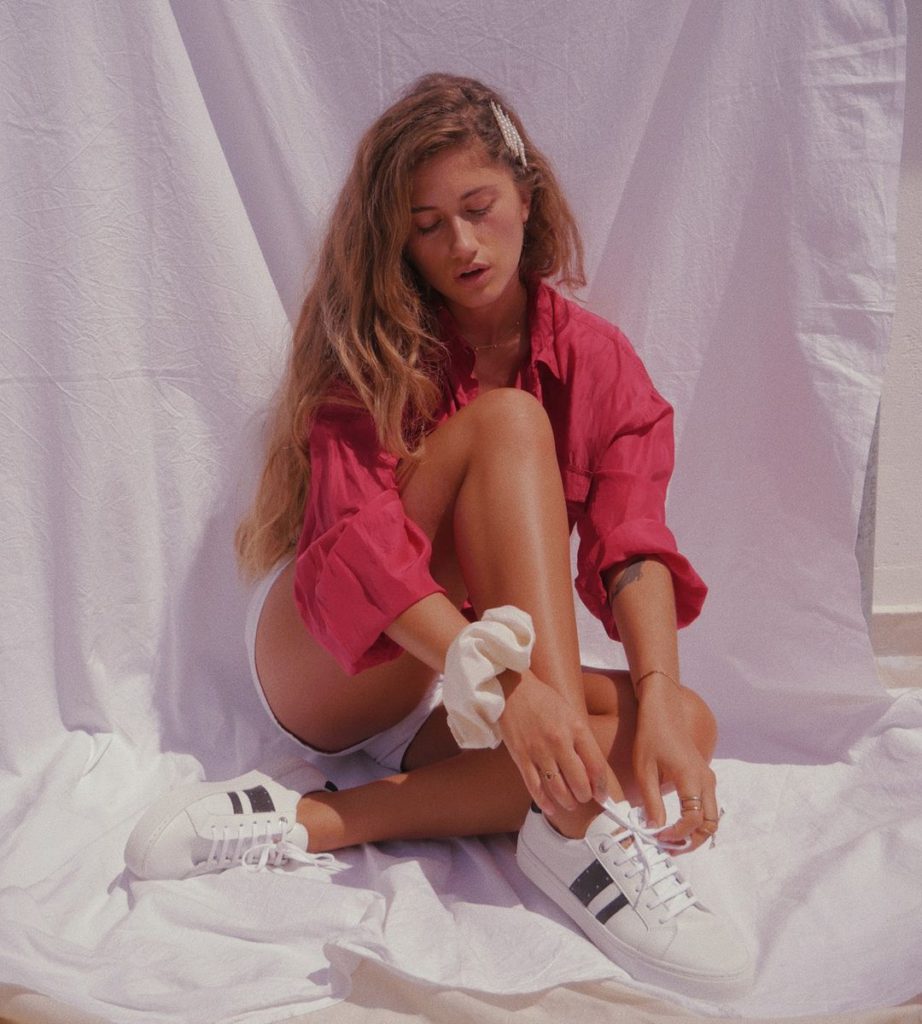 Team Veo Pick: AMEs Captivating Charcoal
Price | £85
Features | pineapple leather, recycled plastic
Ships from | Spain
---
Step into summer in style with trainers from All My Eco. These trainers are 100% plant-based, using sustainable and recyclable materials including pineapple leather, recycled plastic bottles (rPET), and cork. Invest in ethically made shoes with timeless, classic styles that look great and are made to last.
All My Eco plants 5 trees for every order and donates 1% of profits to sustainable charities.
---
Discover our full range of women's trainers and men's trainers at veo.world.
Can leather ever be sustainable? Check out that blog post here!