Veo-approved, clean, cruelty-free beauty for a healthy planet & summer glow
Summer is in full swing and the weather has been unpredictable, to say the least. The recent heatwave has had many of us doing mental gymnastics between wanting to make the most of a hot summer and feeling that ever encroaching anxiety surrounding the very real consequences of climate change. Whilst we usually spend more time outdoors this time of year, soaking up those sun rays, our skin can suffer the consequences and with these recent unprecedented temperatures, it's never been more important to protect both our skin and our planet. But we shouldn't have to do mental gymnastics when it comes to skincare, in order to figure out what is best for our skin and for our planet too.
On top of this, many of the summer skincare products designed to protect our skin from issues such as drying, flaking, and burning actually contain chemicals that do far more harm than good. According to EWG (The Environmental Working Group), ingredients such as oxybenzone, used in conventional sunscreens, have been associated with hormone disruption and are known to remain in your system and bloodstream up to two weeks after use. The lack of safety data and high concentration of substances like this within traditional summer skincare products means that long-term use could actually prove to be incredibly detrimental to our health!
But do not stress, as we've put together the ultimate guide to clean, cruelty-free summer skincare, that has our planet in mind, to ensure a healthy summer glow without nasty toxins or negations on the environment.
TWEET THIS
We shouldn't have to do mental gymnastics when it comes to skincare, in order to figure out what is best for our skin and for our planet too.
Click To Tweet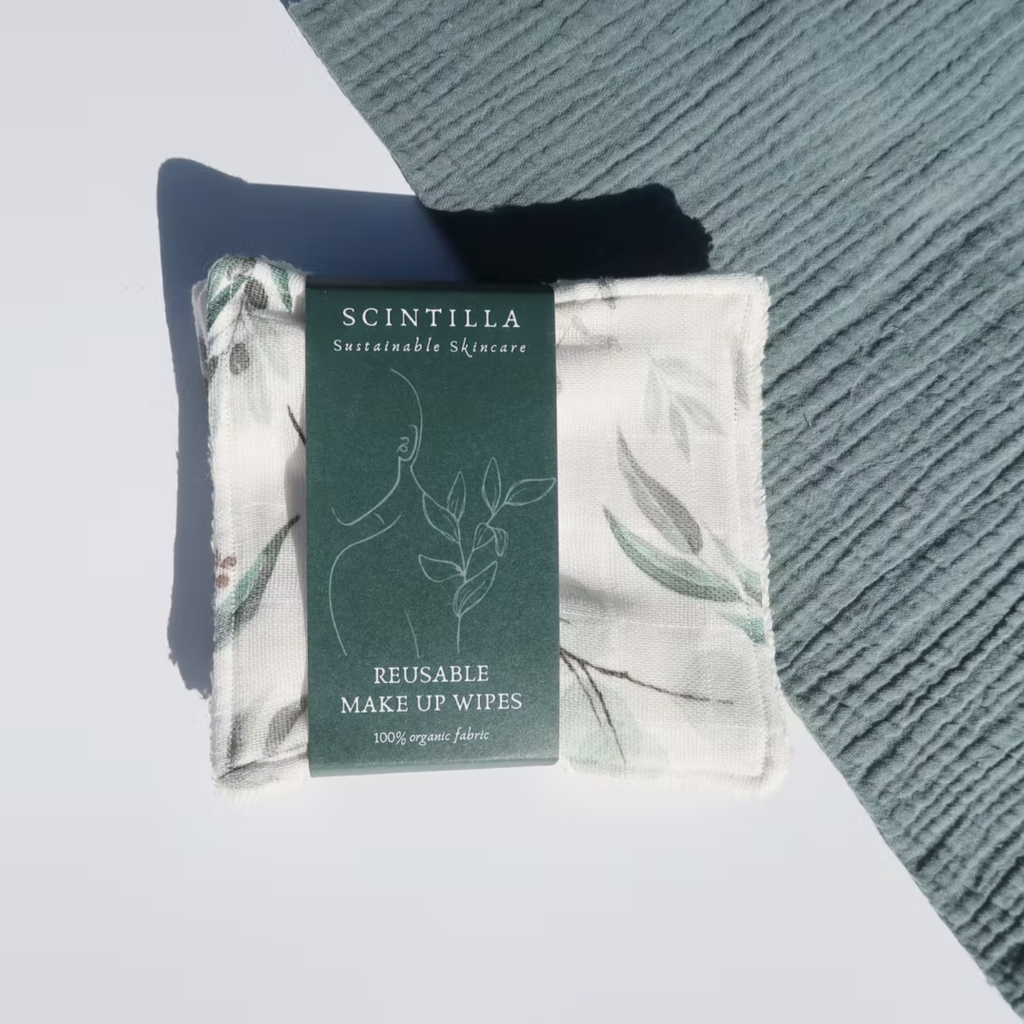 Our first item is also in honour of Plastic Free July. With beauty products one of the biggest culprits when it comes to plastic pollution, it can be a real game changer to invest in reusable items instead.
These 100% organic cotton make up wipes are soft, gentle and the perfect accessory to your cleansing routine. They're double-sided with a soft sweet pea gauze on one side and a fluffy towelling on the other.
They're great for using with an oil cleanser to wipe away excess make up, with a liquid product, like our Cleansing Milk, for cleansing, or just to use to wipe damp skin at the end of your wash.
How To Use
Each pack contains 5 wipes which can be washed up to 40° in the washing machine. Depending on how much product you're washing off, we recommend using each one for 2-3 days before putting through the wash, just simply rinse out and squeeze between each use.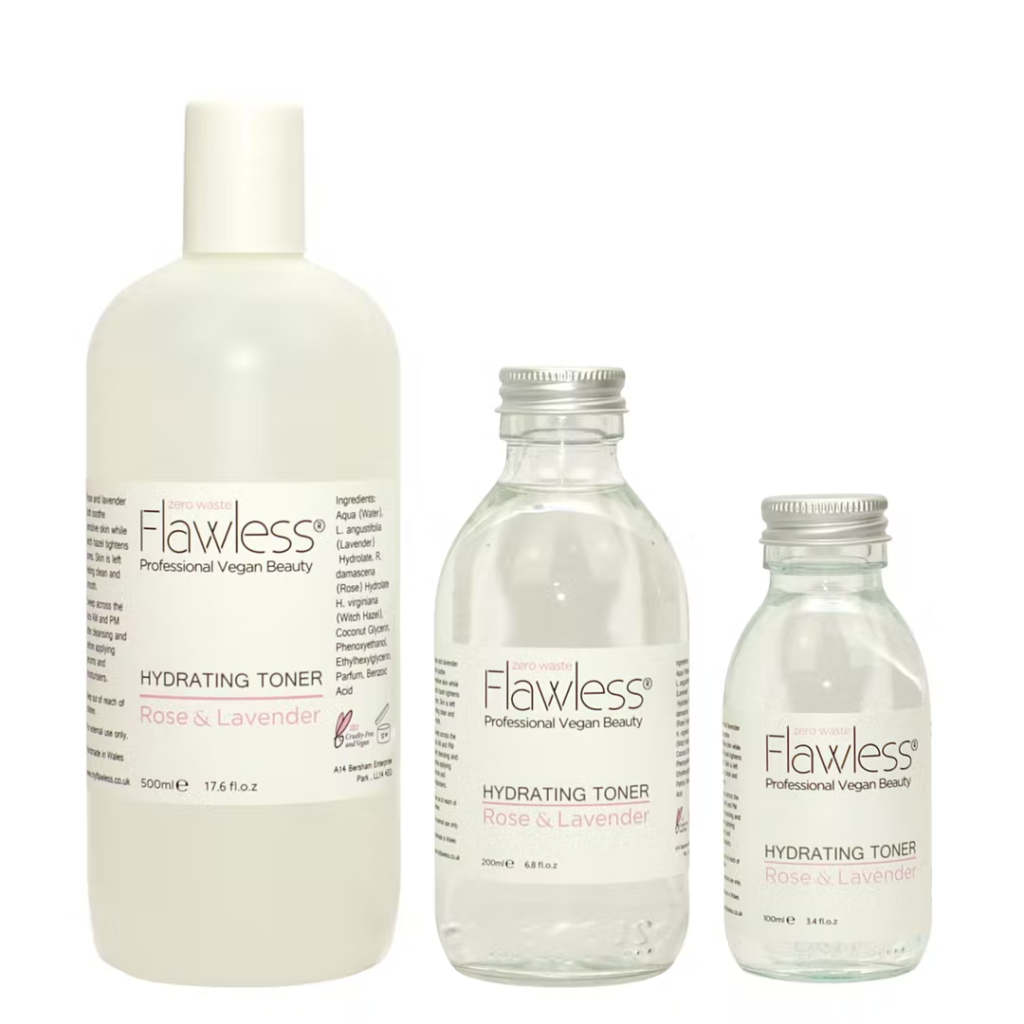 This rose toner has been carefully formulated to leave your complexion feeling hydrated and fresh. Made with organic rose which contains vitamin C  to help stimulate collagen and vitamin E, a powerful antioxidant that reduces cell damage. The anti-inflammatory properties in the lavender will soothe and heal sensitive skin while witch hazel tightens those pores. 
Take another step closer to zero waste living with the Flawless refills. This refill sized Hydrating Toner is ideal to top up your everyday bottle and super easy to use. Simply pour the Toner into your chosen bottle or dispenser. 
How to return your empty Refill bottle:
In keeping with a circular economy, once you're finished with your refill bottle you can send it back for sanitising, cleaning and reuse. The postage cost is already accounted for with the discounted price of each refill – this means you do not have to worry about covering the return postage!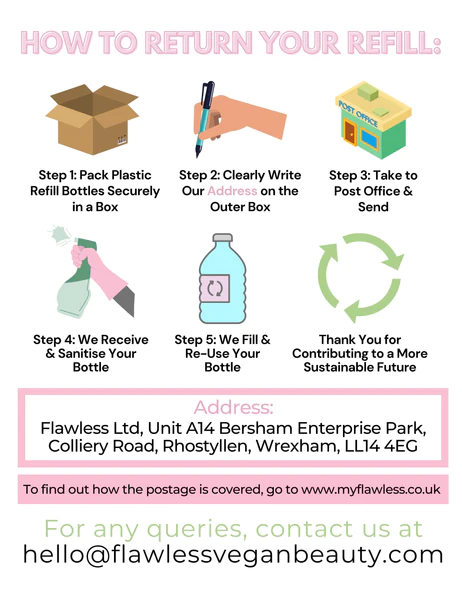 How To Use
Use morning and evening on a cleansed face. Apply a small amount of the product onto a reusable cotton pad and gently sweep across your face in an upward motion.
For an ultra-light, quickly absorbing oil-serum designed to help to improve appearance of problem skin with visible imperfections, this clear-looking skin supporting serum is rich in unique botanicals, like blue tansy and plant squalane to help to smooth and brighten the look of blemish-prone, imbalanced skin.
The feather-light oil works to promote a soothing and hydrating effect, while respecting the skin's natural protective barrier. Its plant-based solution, with a high-dose of proactive milk thistle seeds esters sourced from renewable European crops, absorbs instantly and helps to reveal a fresh, balanced-looking, glowing complexion.
This balancing facial serum gives as much to you as it gives back to the planet. By choosing this blue serum you help to protect marine ecosystems as they donate 2% of sales to act together with the MARE Foundation.
How To Use
Morning and night, place 5 drops into the palms, massage the serum gently on your face and feel balanced inside and out.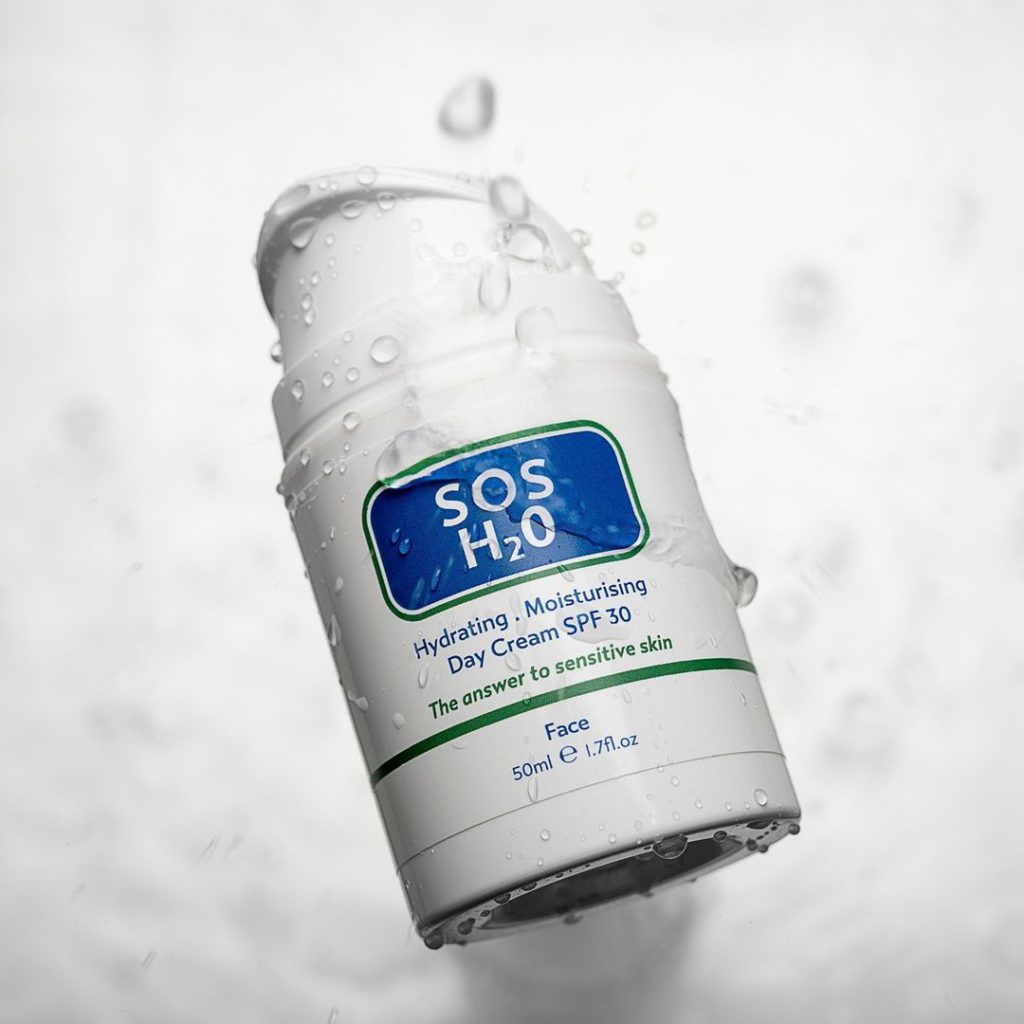 A non-greasy, lightweight daily moisture boost with SPF 30:
This hydrating and moisturising day cream has a silky texture which is rapidly absorbed by the skin, with active plant stem cells to stimulate new skin cell production and improve skin elasticity. Low molecular weight hyaluronic acid locks in essential moisture for smooth, soft, healthy-looking skin.
Its anti-ageing ingredients that have been shown to reduce wrinkles, improve skin firmness, tone and significantly improve skin hydration. To top it all off, it offer broad spectrum UVA and UVB sun protection, SPF 30 (e), which is an essential all year around (not just summer).
How To Use
Use daily after cleansing. Gently pump and smooth over face and neck. Patch test if sensitive to any of the ingredients. For external use only.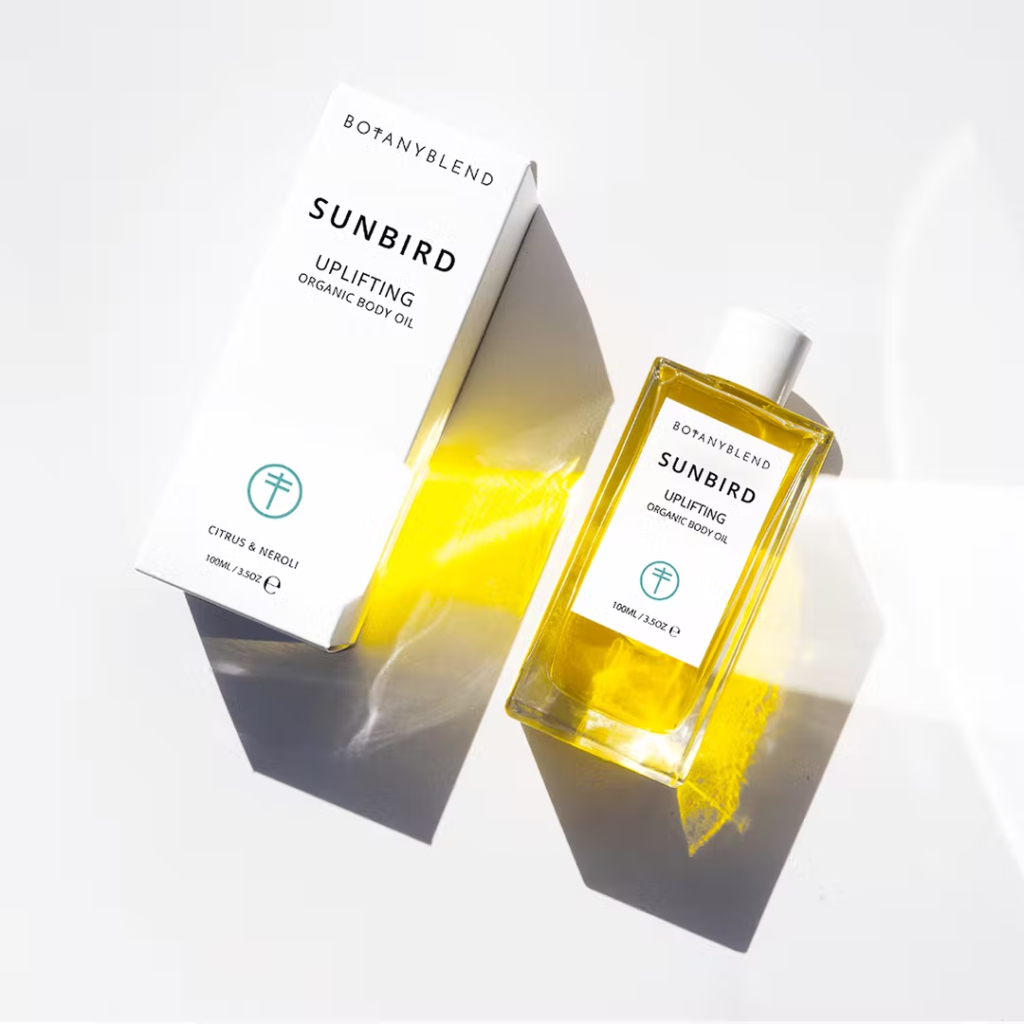 Deliciously scented Sunbird flirts with and uplifts the senses. It's the colour of sunshine and when applied is reminiscent of fresh summer mornings. The feel-good aroma evokes happiness and uplifts the senses.
Sunbird is a unique aromatic blend of fresh Mediterranean citrus top notes, exotic middle notes of African Neroli, gentle base notes of Myrrh and subtle touch of mint. This lightweight ultra-absorbent organic body oil supports hydration of the skin leaving it soft, nurtured and revived.
How To Use
Using relaxing deep touch pressure, apply directly after bathing to lock in hydration. Gently massage into the skin and inhale aroma to uplift the senses and boost that feel good factor.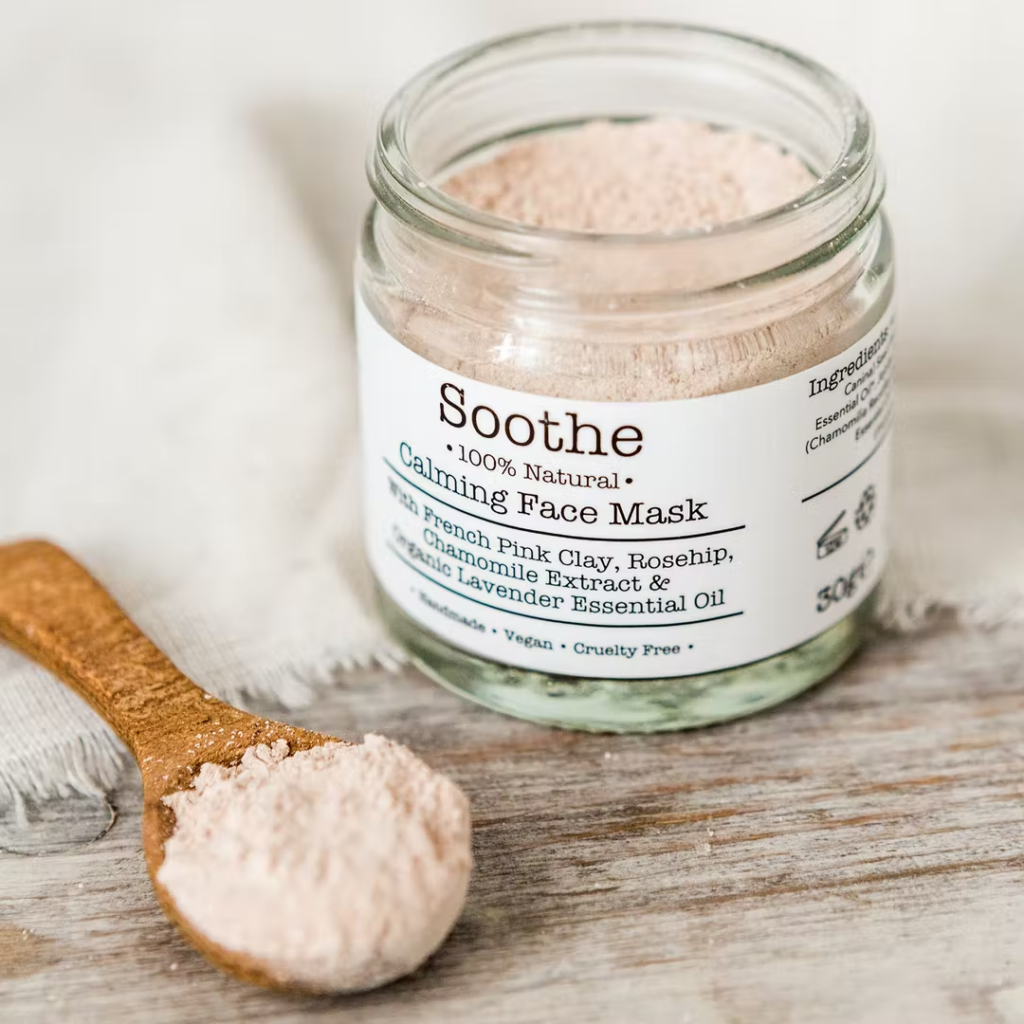 Soothe is a 100% natural mineral face mask designed to calm and soothe the skin, formulated with skin softening French Pink Clay and organic Rosehip Powder to gently exfoliate and rejuvenate the skin.
Organic Lavender and Chamomile help to calm and soothe inflamed skin, whilst the astringent properties of Frankincense help to tighten pores and brighten the complexion. It also comes in a recyclable glass jar.
How To Use
Combine approximately 1 teaspoon of powder with 1 teaspoon of water and mix to form a thick paste. Apply to clean skin and leave on for 10-15 minutes, or until the mask is dry. Wash off with warm water.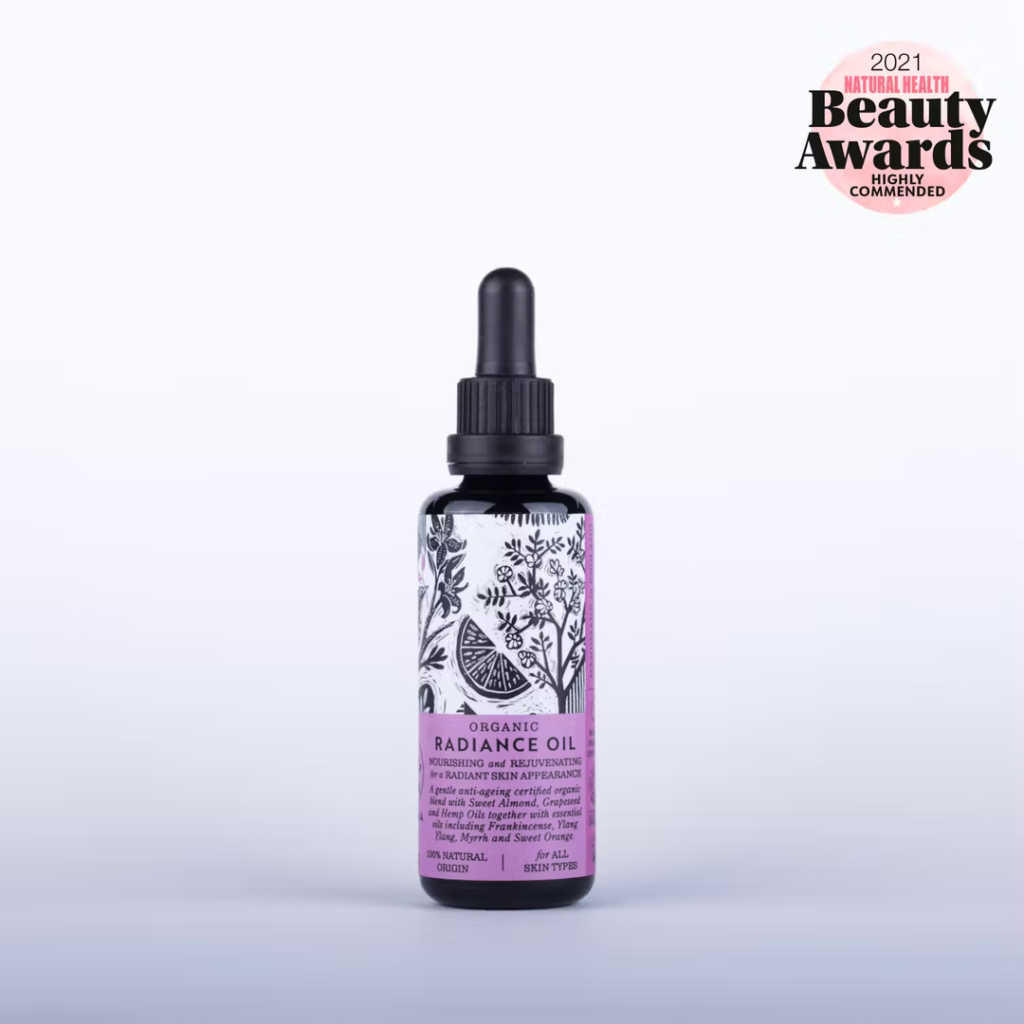 A gentle anti-ageing certified organic blend with Sweet Almond, Grapeseed and Hemp Oils together with essential oils including Frankincense, Ylang Ylang, Myrrh and Sweet Orange for a replenished skin appearance.
Suitable for all skin types, this Radiance Oil is formulated specially so it does not leave a heavy, greasy, sticky feeling. It is fast absorbing, leaving a silky smooth, nourished feeling and it also comes highly commended at Natural Health Beauty Awards 2021.
How To Use
Shake before use. Use glass dropper to apply desired amount onto hand and massage neck and face gently until absorbed.
---
Click here for more sustainable, clean and cruelty-free skincare.