"But first, coffee". From the essential morning coffee run to that afternoon slump pick-me-up, our appetite for coffee knows no bounds. But with such high demand for this global commodity comes a far less appetising back story of forced labour, farmer exploitation, and environmental issues that should not be ignored.
Coffee is the second most popular drink worldwide, coming second after only water! In the UK alone, we consume around 2 cups of coffee per day (Roast & Post). For a drink that plays a daily role in so many of our lives, understanding where our coffee comes from, how it's produced and distributed across global supply chains should be common knowledge. But how much do you know about your coffee?
A brief history of coffee
Despite often being synonymous with Western productivity, coffee grown worldwide can trace its heritage back centuries to the ancient forests on the Ethiopian plateau. According to the National Coffee Association, coffee cultivation and trade began on the Arabian Peninsula. By the 15th century, coffee was being grown in the Yemeni district of Arabia and by the 16th century it was known in Persia, Egypt, Syria, and Turkey. European travellers to the Near East brought back stories of an unusual dark beverage. By the 17th century, coffee had made its way to Europe and was becoming popular across the continent and by the mid-17th century, there were over 300 coffee houses in London.
Today, coffee is the second-most traded commodity in the whole world, second only to crude oil (Everyday Coffee Roasters). Its integration into cultures around the world, as a tool for productivity, a means for socialising and even regarded by some as an art form, cements its unshakeable popularity. But the production of coffee leaves a more bitter taste.
How sustainable is coffee?
The conventional coffee industry, which owes much of its global expansion and success to colonialist roots and the slave trade, is known for unfair wages, poor conditions, deforestation, and single-use plastic waste.
As is the case with most industries propelled by global-demand, traditional techniques for growing and cultivating coffee beans have been lost to industrial agriculture. Traditional coffee growing techniques have been praised for supporting biodiversity, by creating a working landscape where coffee beans grow, farmers make a living and conservation efforts operate harmoniously (Sustainable Business Toolkit, 2021). However, the switch to sun-grown coffee, originating in the 1970s, where coffee is produced on plantations, where trees are cleared so that coffee is grown in rows in direct sunlight, has resulted in over 2.5 million acres of deforestation in Central America.
Deforestation is not the only grave cause for concern. Water Footprint Network reports that the global average water footprint of a 125 ml cup of coffee is 140 litres. Alongside agrochemical usage, water pollution, and waste issues, coffee bean farmers are notoriously exploited.
The human cost of coffee
Many coffee-producing countries have extreme poverty and lack effective social infrastructure. In the highly volatile coffee market, producers and their families are incredibly vulnerable as unstable coffee prices have a direct impact on access to education, housing, food, healthcare, and other basic necessities (Perfect Daily Grind, 2018).
Forced labour, child labour and exploitation as well as poverty wages are all issues rife across the manual and laborious industry of coffee farming. While this certainly leaves a poor taste in our mouth, this doesn't mean giving up coffee's for good. If you want to make your coffee habits more ethical and environmentally friendly, we're sharing our top recommendations with the ultimate guide to sustainable and ethical coffee solutions.
Better coffee. Better for people. Better for the planet.
Ethically sourced coffee beans
Choose organic, high-quality, ethically sourced coffee beans and support local farmers and communities around the world.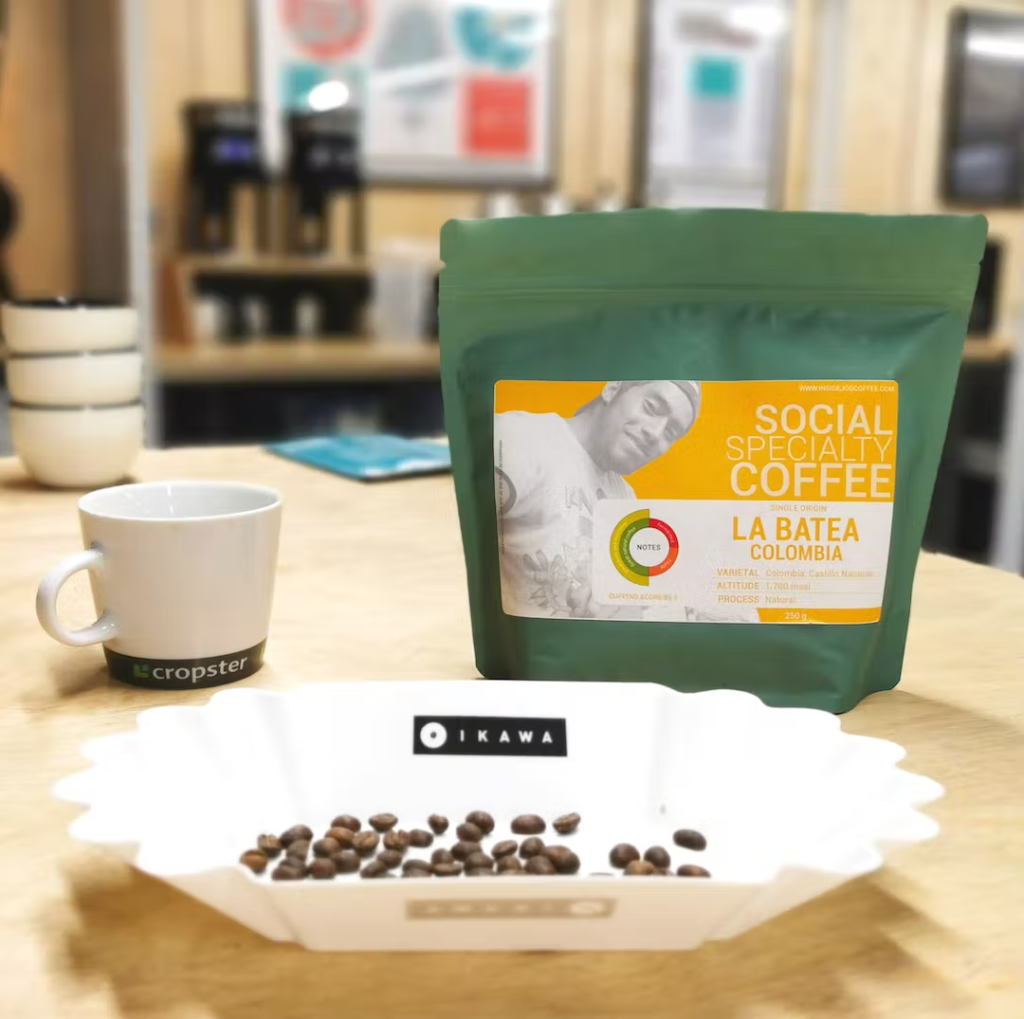 Inside Coffee Job's coffee has been produced for a cooperative formed by 20 members (small producers) of Red Association Villamaria. La Batea, the valley in English, is an area of Villamaria (Colombia) where its incredibly steep hills provide a unique microclimate which makes this coffee out of the ordinary and tasty. By opting for this coffee you will be contributing directly to their ongoing development programmes for small producers in Mexico, Honduras and Peru. It has also been sourced from conscious importers who re-invest 100% of their profit back into producers.
Inside Job Coffee are perfect for ethically sourced coffee beans that really give back.
Plant-based compostable coffee pods
Coffee pods offered a convenient way to access delicious coffees at home. However, the environmental impact is a disaster with over 56,000,000,000 (that's 56 BILLION) being consumed around the world each year, with 350,000,000 capsules being thrown out every year in the UK alone, most of which end up in landfill and take up to 500 years to decompose!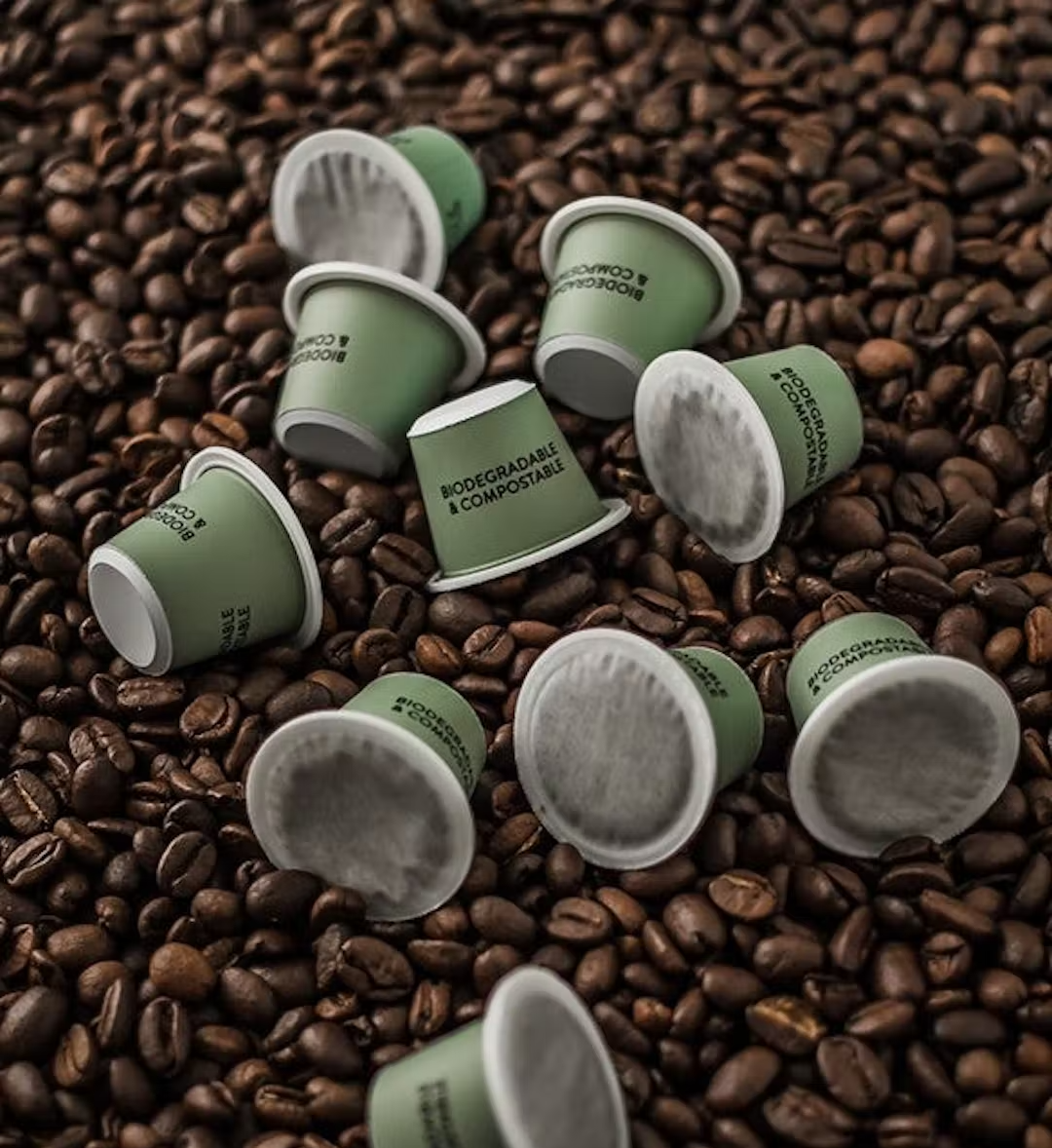 Despite efforts to encourage recycling, hundreds of millions of plastic and aluminium pods are still being thrown away every year in the UK and across the rest of the world.
Moving Beans Nespresso-compatible compostable coffee pods are made completely from plant-based materials originating from sugar cane and sugar beet and contain no aluminium or hydrocarbon plastics. The packaging also contains no plastic or aluminium at all – just recyclable paper!
Moving Beans brings the finest coffees in Nespresso-compatible compostable coffee pods directly to your door, affordably and conveniently.
Home coffee brewing equipment
Fancy yourself a barista? Take your coffee-making ritual to the next level with our curated selection of zero-waste coffee brewing equipment to help you make luxurious smooth and deliciously good cups of coffee from the comfort of your kitchen.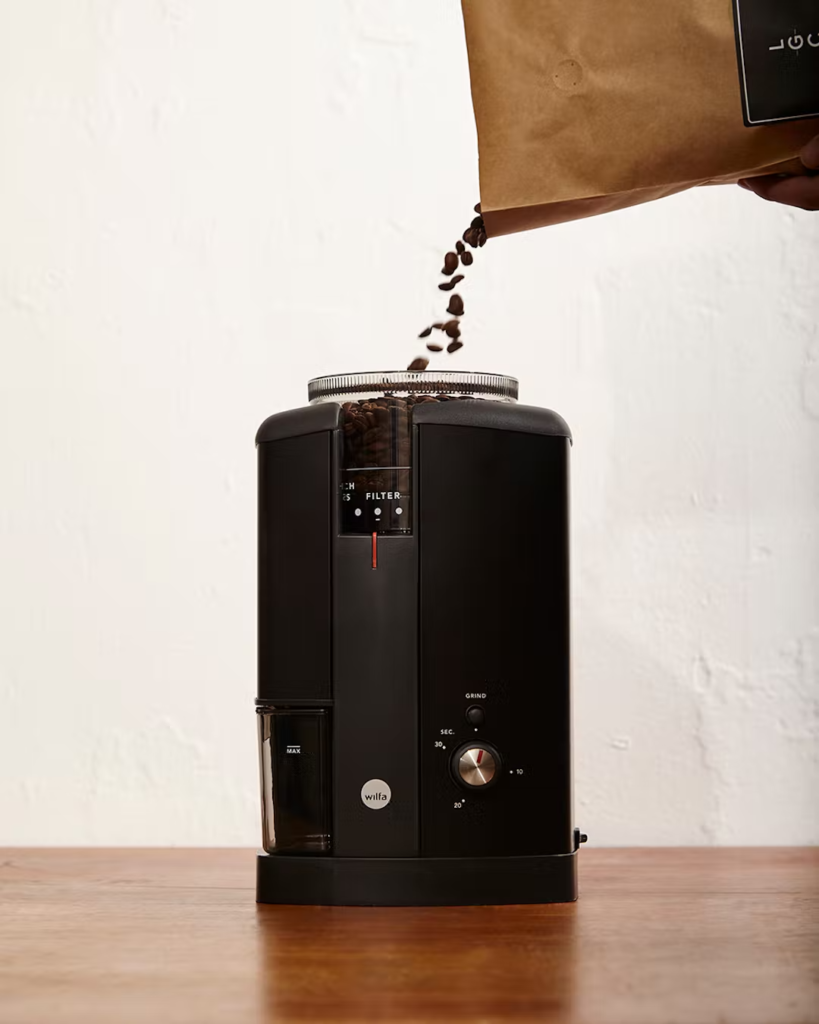 Three generations of the Mariwala family have grown coffee, on hillsides in the lee of the Western Ghats, where the cool temperatures and light monsoon help give the coffee sweetness and depth of flavour.The coffee cherries grow alongside cardamom, chilli and lemon trees, and those notes appear in London Grade Coffee.
The coffee is roasted with great skill at the Tate Roastery on Millbank in small batches, then despatched to our customers. The coffee is packed in recyclable Kraft paper bags, and the sugar cane paper labels are compostable. All of the packaging that we use to deliver the coffee to our customers is made from recycled paper making London Grade Coffee plastic free.
London Grade Coffee pride themselves on their highest quality, organic coffee beans and equipment.
Mushroom infused organic coffee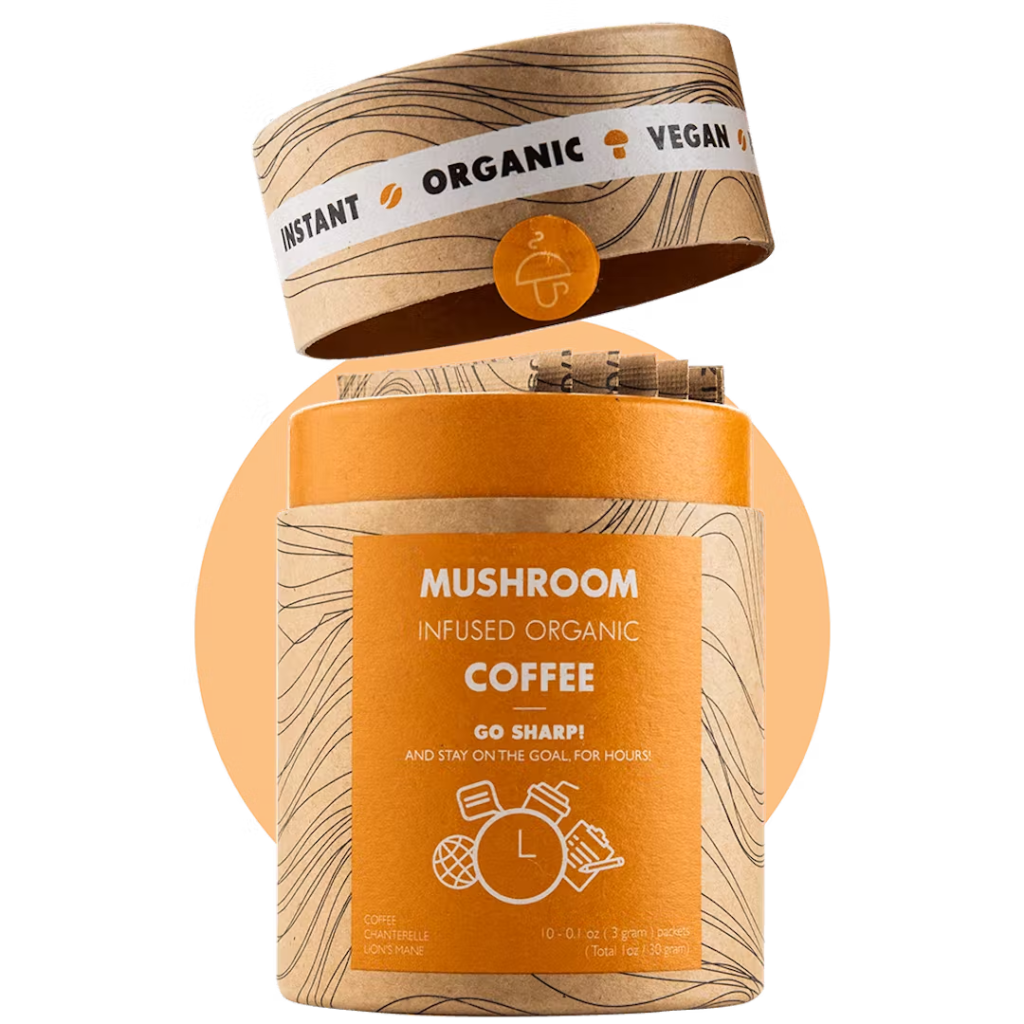 Mushroom Coffee's intriguing combination of high-quality organic coffee, as an instant stimulant, and superfood mushrooms to optimise and nurture your body for high efficiency, helping you effectively seize the day, every day.
Their focus was on mushroom species high in nutrients essential for making your body more efficient in converting food into energy (on the cellular level) and for boosting the immune system and cognitive function. They use Chanterelle, Lions Mane, Chaga and Cordyceps to create their signature Mushroom Coffee beverage.
Reusable coffee cups
In the UK we use 7 million disposable coffee cups every day – that's 2.5 billion every year – and very few are recycled (The Independent). An easy solution to help address this is to ditch the misleadingly named 'disposable cups' in favour of a reusable one. Many coffee places are happy to serve you your favourite beverage in reusable cups!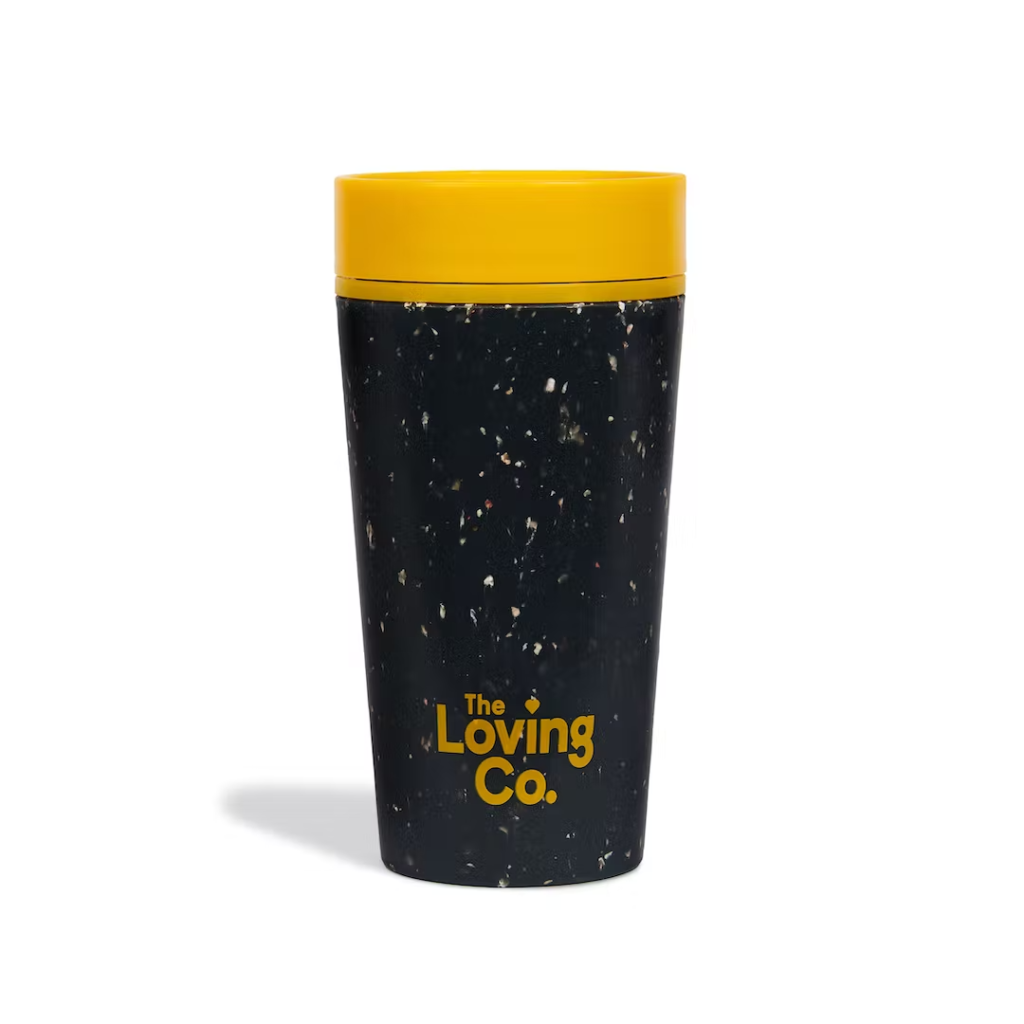 "But first, sustainability!"
International Coffee Day is a celebration of the coffee sector's diversity, quality and passion. It is an opportunity for coffee lovers to share their love of the beverage and support the millions of farmers whose livelihoods depend on the aromatic crop (International Coffee Organisation).
So today, and going forwards, we should strive to be more mindful about how we can enjoy this popular beverage more ethically and sustainably. Here at Veo, we pride ourselves on offering the essentials to make this happen, whether you're enjoying coffee's at home, at work or on the go.