This Friday (28th May 2021) is Menstrual Hygiene Day, a day dedicated to tackling the stigma and accessibility issues related to women's menstrual health and experiences. So what better time than this to introduce our very first brand spotlight with The Un Company. Uncomplicated and uncompromising, The Un Company gives women the confidence to think differently about their periods. Using biocompatible antimicrobial silicone, their menstrual cups work harmoniously with your body to give you a clean, toxin-free cycle. With an estimated 200,000 tonnes of sanitary waste going to landfill in the UK each year, The Un Company assures you'll have a more sustainable period that's both good for your body and good for the environment. Alongside an amazing product, they also give back to the community, supporting charities such as Period Poverty UK who are dedicated to ensuring all women have access to the sanitary protection they need. Get to know more about this incredible brand, below!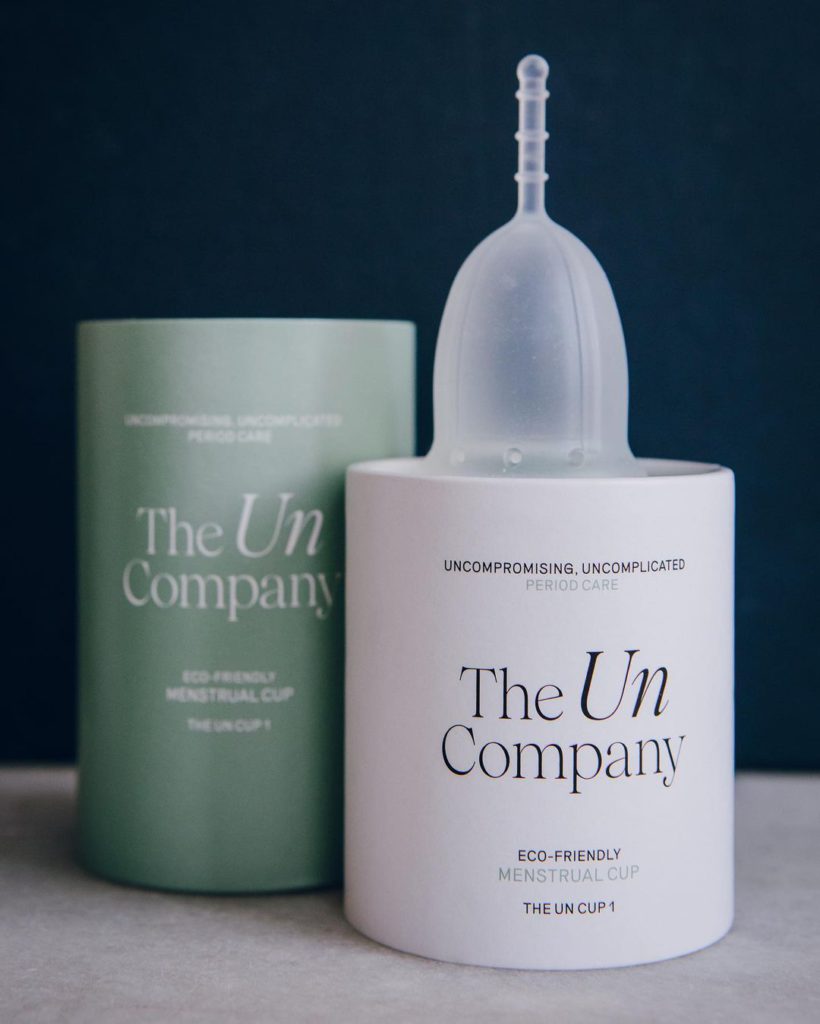 Tell us a bit about yourself and how you started The Un Company
The journey of The Un Company happened organically.
We are passionate about building a business that inspires confidence in women and breaks down societal taboos that have no place in the progressive society we live.
As well as experiencing first-hand how women's health and women's health issues are often overlooked. This was further strengthened by our careers in venture capital, where we saw companies aimed at improving women's lives were often overlooked and underfunded.
What's the story behind your brand name?
This is one of the hardest things about starting a business! We knew that being focused on period care, we wanted to offer products that were convenient and unrefined. We were well versed in the fact that the quality of traditional period care products had been a point of contention, as well as the fact that the negative environmental effects of using traditional pads and tampons were becoming a hot topic.
With this in mind we knew that we wanted to be a business that was unlike what was currently in the market. One that didn't compromise on health or our environmental and social values.
As we went further down that road we thought of all the things we didn't want to be and how those values were so important to us that we wanted them clearly represented in our brand name:
Uncompromising
Uncomplicated
Unrefined
Unconventional
Unadulterated
We then settled on The Un Company – Uncompromising (on health, environmental and social values, Uncomplicated (bringing simplicity and convenience to your menstrual cycle) period care.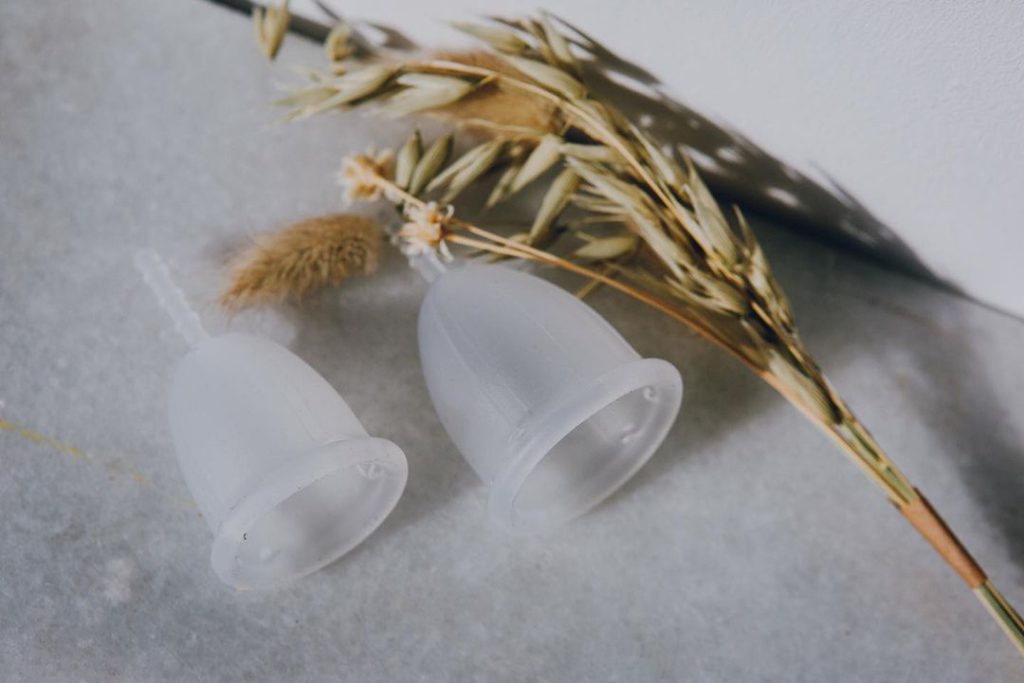 What inspired you to create The Un Company?
The thought process behind The Un Company was about normalising a taboo product set through developing a premium, approachable brand. Period care has historically been 'out of sight out, out of mind'. Menstrual products have been shrouded in secrecy, passed between women in hushed tones in times of need, shoved in the shopping basket, and then hidden by hastily placed groceries. When it fully dawned on us that women's health and convenience was being sacrificed at the altar of public acceptability we became passionate about building a business that breaks down these societal taboos. We hoped that in so doing so we could help women to find the products that are right for them and their bodies.
What are the benefits of using menstrual cups and what makes yours different?
91% of women that try a menstrual cup would recommend one to a friend. THAT'S HUGE. And why do women love them so much you may ask? Well, here are some of the top reasons:
Convenience – Your cup can capture far more than tampons or sanitary pads meaning you can fit it around your life! Cook with it, shop with it, play sports with it, swim with it, sleep with it and when it's convenient for you to change it, change it.
Lower waste – An estimated 200,000 tonnes of sanitary waste ends up in landfill in the UK each year and this waste can take 500-800 years to decompose. Using a menstrual cup is one way to help you cut down the amount of single-use plastic waste you create.
Health – Products that absorb rather than collect can soak up the natural discharge that helps to keep your body in sync. They also often contain nasty chemicals and various carcinogens which can be absorbed by your body. Menstrual cups on the other hand work with your body's rhythm and are free from chemicals and other nasties.
No embarrassing odor – with cups you don't have to worry about the risk of embarrassing odors as the menstrual fluid is not exposed to the air like it is with tampons or pads keeping you smelling like roses all cycle long.
The Un Cup is one of the only cups on the market that is made from anti-microbial, medical-grade silicone. Its production processes, design, and materials have all been fully certified by the French health ministry as being to the standards of a medical device and is certified ISO 13485.
Generic or cheaper cups are often unregulated and manufactured in the Far East. As a result, the materials they are made from can become contaminated and contain traces of latex, phthalates, BPA and/or heavy metals. Over time these can be absorbed by your body and can cause swelling or irritation.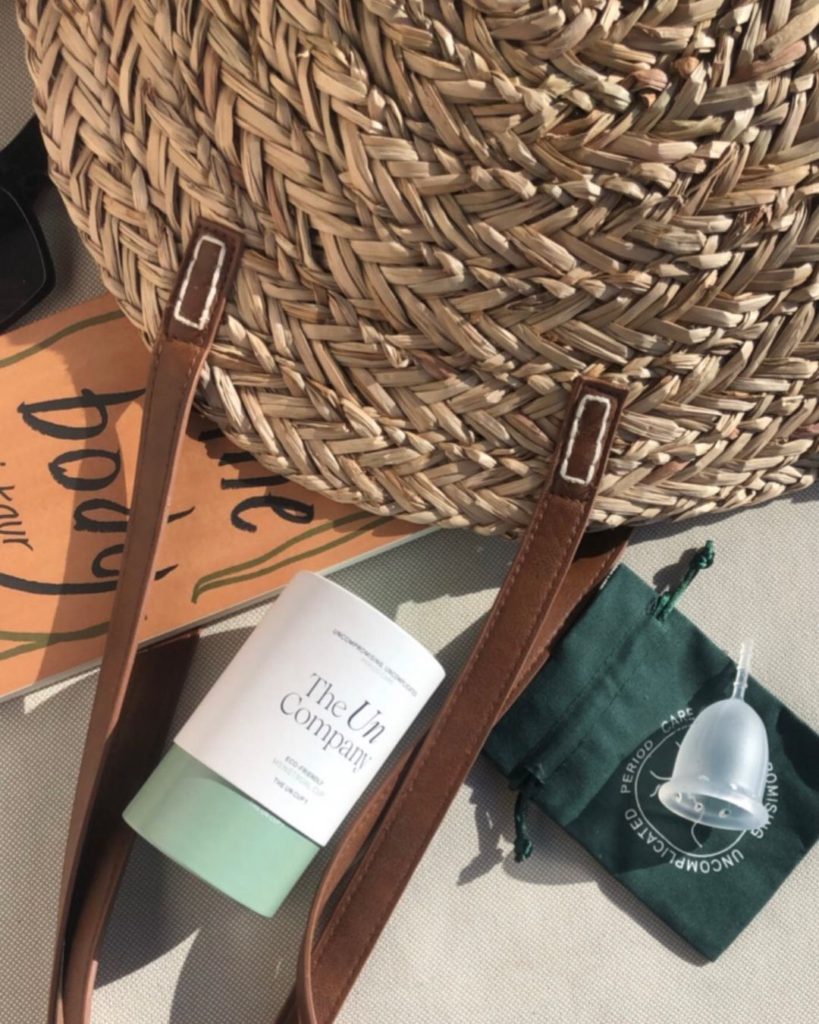 What does sustainability mean to you?
We're an inherently eco-friendly business but we feel that saying that is now akin to saying we're an internet business. All companies should be focused on reducing their impact on the world. Sustainability for us means building a maintainable status quo across our lives that results in leaving a world for our grandchildren that is the same or preferably better than then one we came into.
One of the key things for us when building our company was that our messaging is non-judgemental. There has been a lot of demonisation of traditional period care products and their negative environmental effects, and so we made the conscious decision to focus purely on positive marketing messages around the convenience of our product and its numerous strengths. Menstrual care is an intimate and personal experience, and we firmly believe that people should use the products that work best for them and their body.
In what ways does The Un Company support the planet & community?
As part of our mission to build a company that is Uncompromising in it's social values and delivers on its pact with our customers, we have committed to donate 50p for every cup sold to charity.
We have decided to support two unbelievable charities. Firstly, Period Poverty, which ties directly to our industry. We're fully cognisant of the fortunate position we are as founders and our customers are to be in a position to choose between a range of products. There are many women who suffer from a lack of access to period products and the precarious social positions this puts them in. Period Poverty UK helps these women. The second charity we will support is Hestia. Hestia provides support for those suffering from domestic abuse, modern slavery, and mental health issues. We believe that through better support of adults and parents in crisis we can prevent families from being forced into poverty and empower more women to build better lives for themselves and their children.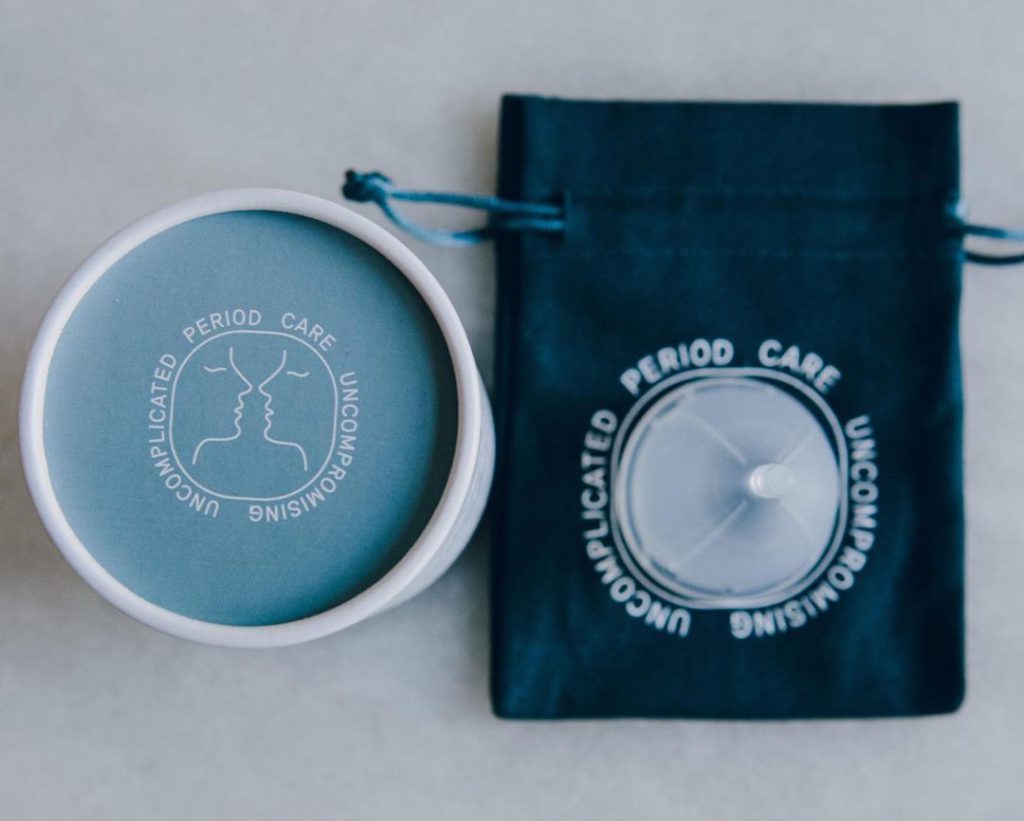 Tell us about the biggest challenge you've faced since starting The Un Company
The biggest challenge we faced was finding a manufacturer that had the same dedication to quality and health standards that we did. It would have been very easy to cut corners and order a far cheaper product but we knew that we would be sacrificing our whole brand mission. Ultimately it took us the best part of a year to source what we believe to be the best cup on the market.
What about your proudest moment?
I think people engaging with our branding, messaging, and of course our Un Cup. The majority of our customers have never tried a menstrual cup before. They're curious but they have too many unanswered questions or haven't found a company that they really resonate with and trust. And so being able to reach those people and have them trust us with their period care, it really feels like such an honour!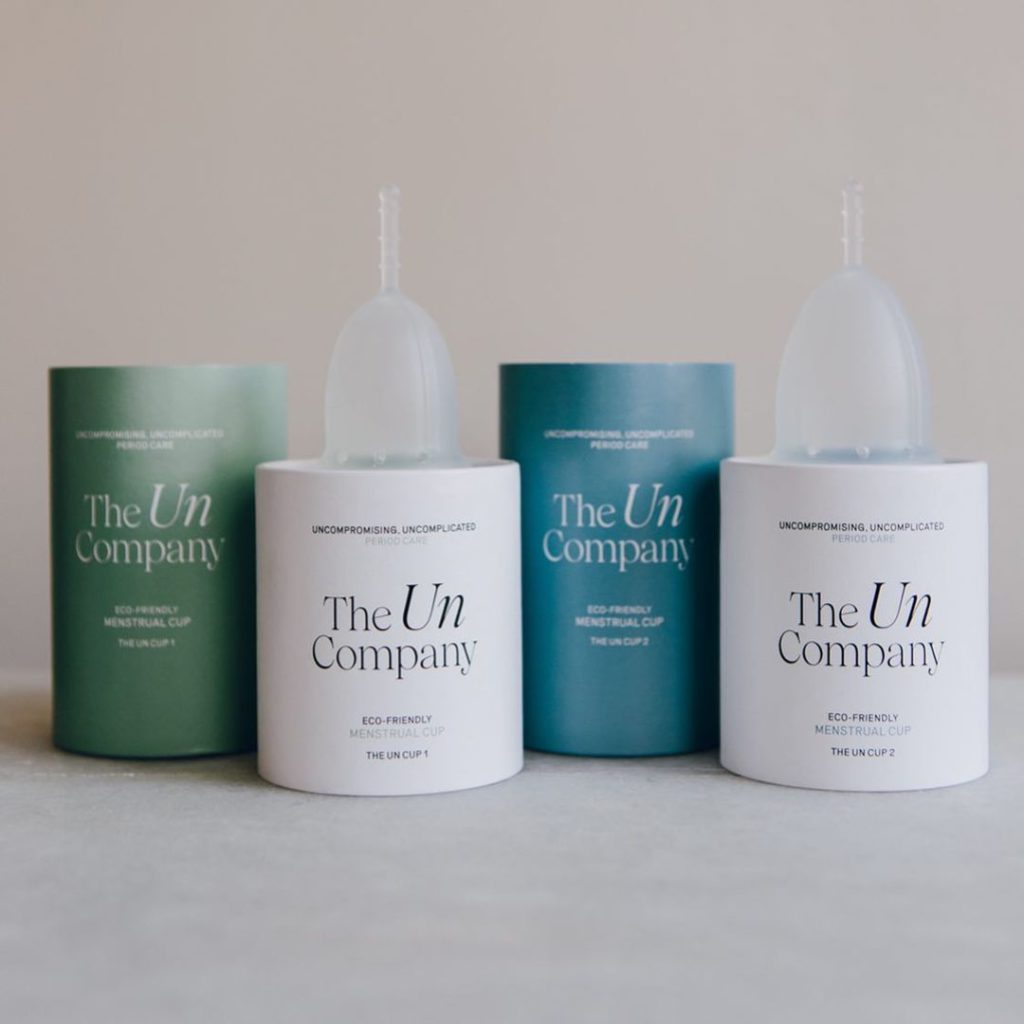 What advice would you give to someone looking to live a more sustainable lifestyle?
Small steps! It's kinda like exercising, if you go too hard, too quickly you'll burn out. Make gradual sustainable changes and build to a lifestyle you can maintain for the long term
What's next for The Un Company?
We have SO many more products in mind. One of the things about the menstrual cup is that there can be a whole ecosystem of products that you can sell alongside it that continue to increase its convenience. We also know that cups aren't for everyone and eventually would like to explore bringing the idea of premium menstrual care to other product catagories.
For uncompromising menstrual care that supports both people and the planet, shop The Un Company here!