Governments across the globe have started to ban the use of microbeads in rinse-off cosmetic products.
After a Greenpeace petition against microbeads amassed 385,000 signatures, the UK microbead ban came into effect in 2018.
The Netherlands, South Korea, Taiwan, Sweden, New Zealand, France, Canada, and some states in the US have also legislated against microbeads in cosmetics.
India and Italy will follow suit in 2020.
Sadly, there are some microplastics which aren't covered by the legislation, such as glitter.
The EU is currently considering a comprehensive ban on microplastics in cosmetics, paints, polish and detergents for all members.
The Truth About Microplastic in Our Cosmetics:
What are microbead/microplastics?
Why are microbeads added to cosmetics?
Why are microbeads a problem?
How can we avoid microbead plastic pollution?
---
What are microplastics and microbeads anyway?
Microplastics are defined as any piece of plastic under 5mm in size.
Microbeads are a type of microplastic that can be added to cosmetics and cleaning products.
They are usually smaller than 1mm and can be listed on cosmetic ingredients as polyethylene (PE), polymethyl methacrylate (PMMA), nylon, polyethylene terephthalate (PET) or polypropylene (PP).
Primary microplastics are pieces such as microbeads which have been intentionally manufactured at a small size. Secondary microplastics are made from larger pieces breaking down in the environment.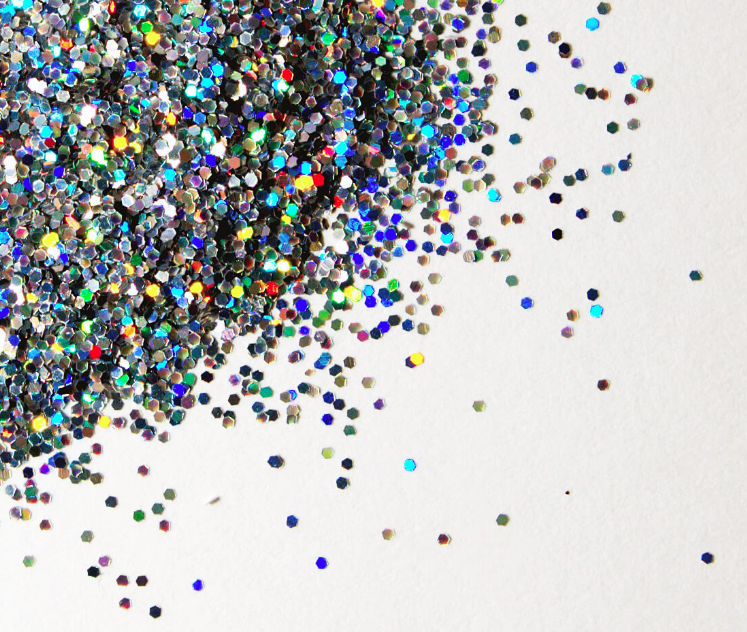 Why are microbeads added to some cosmetics?
Microbeads are added to some face and body scrubs for their abrasive qualities.
Their uniform sizes and shapes can make them less abrasive than natural alternatives such as almond, oats, or pumice.
They are cheap to manufacture, so they help companies make big profits.
Microbeads won't degrade or dissolve in products with a long shelf life.
They are used to add colour or sparkle.
As cosmetic companies compete for sales in the aisles of pharmacies and supermarkets, every brand is looking for a 'Unique Selling Point' while maximising their profits.
Brands often redesign and repackage the same products, with the promise of a new formula, better performance.
Constant innovation is a key part of capitalist consumer society, and microbeads grew in popularity until the shelves were full of products ranging from toothpaste and facial scrubs, to glittering bath bombs and hair gel.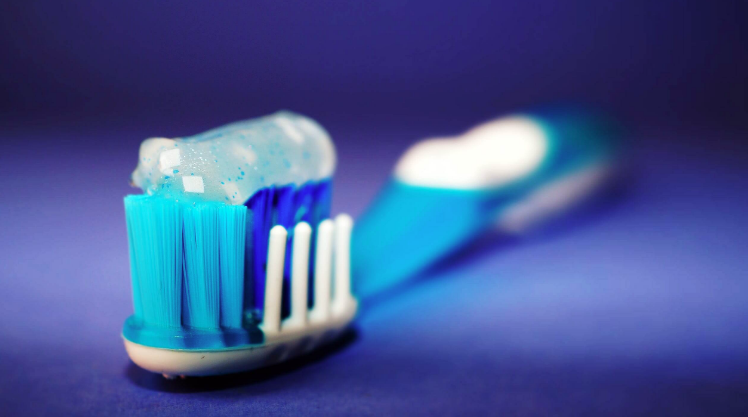 But what's the problem with microbeads?
Microbeads are designed to get washed down the drain, but they are too small to be filtered out by water treatment plants.
This means that they enter the environment through treated waste water. Microbeads are not biodegradable, and will travel through the rivers and into the sea. With nearly 1.5 million microplastic particles in a single tube of facial scrub, researchers at Plymouth University discovered that between 4,594 and 94,500 microbeads may be released with every use.
That's a whole lot of teeny pieces of plastic in the ocean from just one wash!
When microplastics are in the sea, they attract waterborne toxins and bacteria, which stick to the shiny surfaces.
Microbeads and other microplastics look very similar to food items for fish, amphibians, insect larvae and marine animals, so they often get eaten.
The particles can block digestive tracts and cause other physical problems. Worryingly, the pollutants which have accumulated can enter the human food chain through contaminated seafood.
Microplastics have been found in 73% of deep sea fish as well as every single marine mammal surveyed in the UK.
It's been estimated that if you eat shellfish regularly, you might be consuming around 11,000 pieces of microplastic a year. Yuk!
How can we avoid causing more microplastic pollution?
Even though the UK has banned microbeads, there are still lots of other ways that microplastic pollution can enter our environment.
With primary microplastics still found in glitter, paints, waxes, polishes and detergents, there is a long way to go before we've seen the back of them. Here's a list of ten simple actions that you can take to help beat microplastic pollution:
Check your old cosmetics for polyethylene (PE), polymethyl methacrylate (PMMA), nylon, polyethylene terephthalate (PET) or polypropylene (PP) and throw them out if you spot these on the ingredients list!
Wear clothes made from natural fibres such as linen, hemp and organic cotton (synthetic fibres such as polyester fleece and polyamide shed microplastics when they are washed).
Choose natural paints, oils and polishes for your home. (acrylics, polyurethane and alkyds all contain types of plastic).
Avoid glitter. (Even 'biodegradable' glitter can contain up to 8% plastic.)
Choose shoes made from natural fibres with natural rubber soles.
Make your own natural household cleaning products from simple ingredients such as bicarbonate of soda and vinegar.
Use natural fibre sponges and scrubbers for washing up, household cleaning and bathing.
Switch to loose leaf tea – most teabags are made from plastic – ewww!
Avoid single-use plastic products to help stop secondary microplastic pollution.
Sign the Plastic Soup Foundation's petition asking the EU to ban microplastics in cosmetics.
When trying to make better lifestyle and health and beauty decision when it comes to shopping we understand it can be difficult and confusing with so many conflicting opinions already out there on the web.
Veo is a destination for consumers who care about the origins of the products they purchase.
A home for unique independent brands who create high-quality sustainable products, which are better for us and the world around us. Our mission is to make the kind healthy green choices simple and easy: "effortlessly ethical"!