For the eco-conscious coffee connoisseurs, choosing the perfect sustainable coffee gift becomes an art form. It's about more than just a hot cup of joe; it's a celebration of shared moments and shared values. In this blog, we're rounding up the most thoughtful coffee-centric presents, each a recommendation to make your loved ones' mornings more delightful. Discover the convenience of a coffee pod machine or classic coffee grinder for those who savor freshly ground beans or countdown to Christmas with a coffee pod advent calendar for a daily dose of excitement! Delight them with the earthy charm of organic gourmet mushroom coffee or the elegance of sustainable Arabica coffee. These sustainable coffee gifts reflect the essence of sustainable living and the love for a good brew.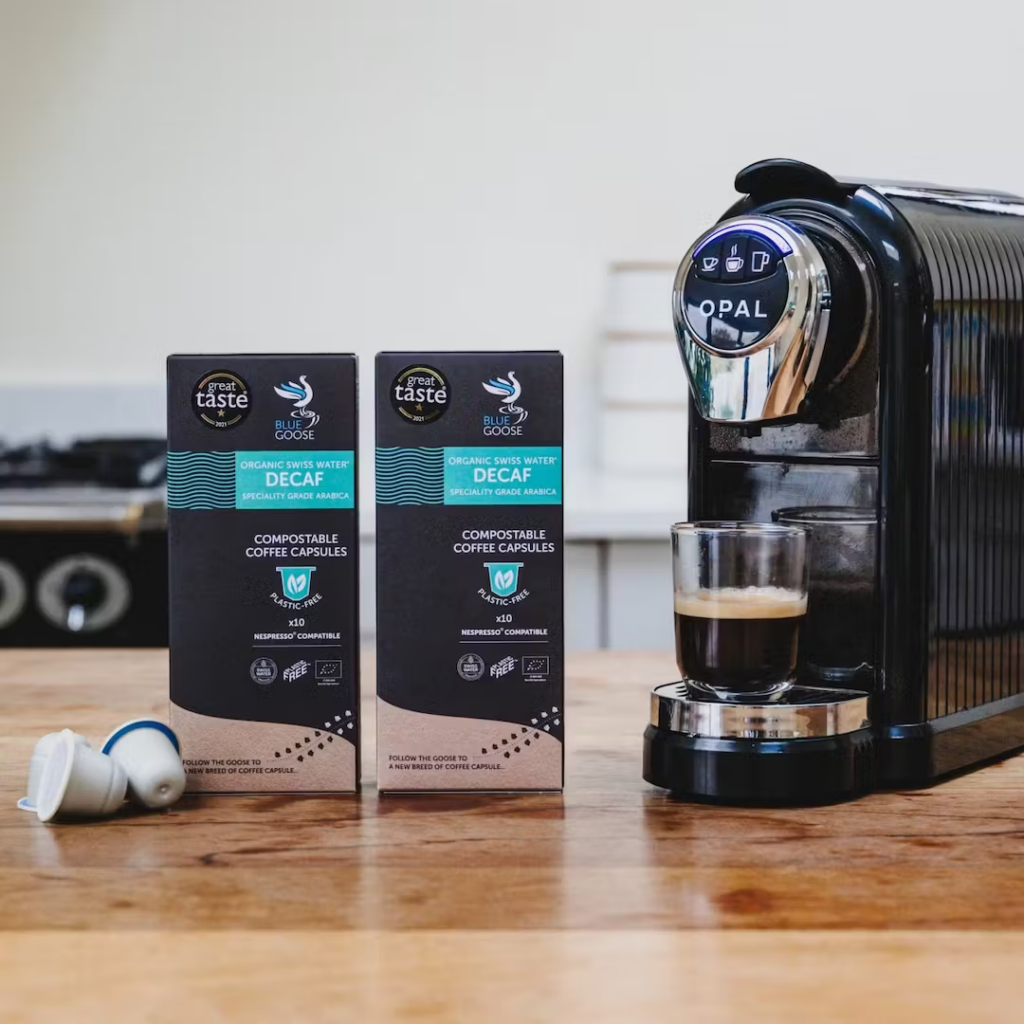 ---
Price | £145
Ships from | United Kingdom
The OPAL One is the first coffee pod machine specifically designed to brew specialty coffee pods like those in the Blue Goose Eco Pod Range and brews better coffee than any other Nespresso-compatible capsule machine on the market. It uses a unique silicon brew chamber, eliminating unwanted dilution, and features both higher pressure and higher temperature brewing — delivering a fuller-bodied, stronger coffee than ever before. It's quite simply, the perfect way to experience the specialty eco coffee pods!
---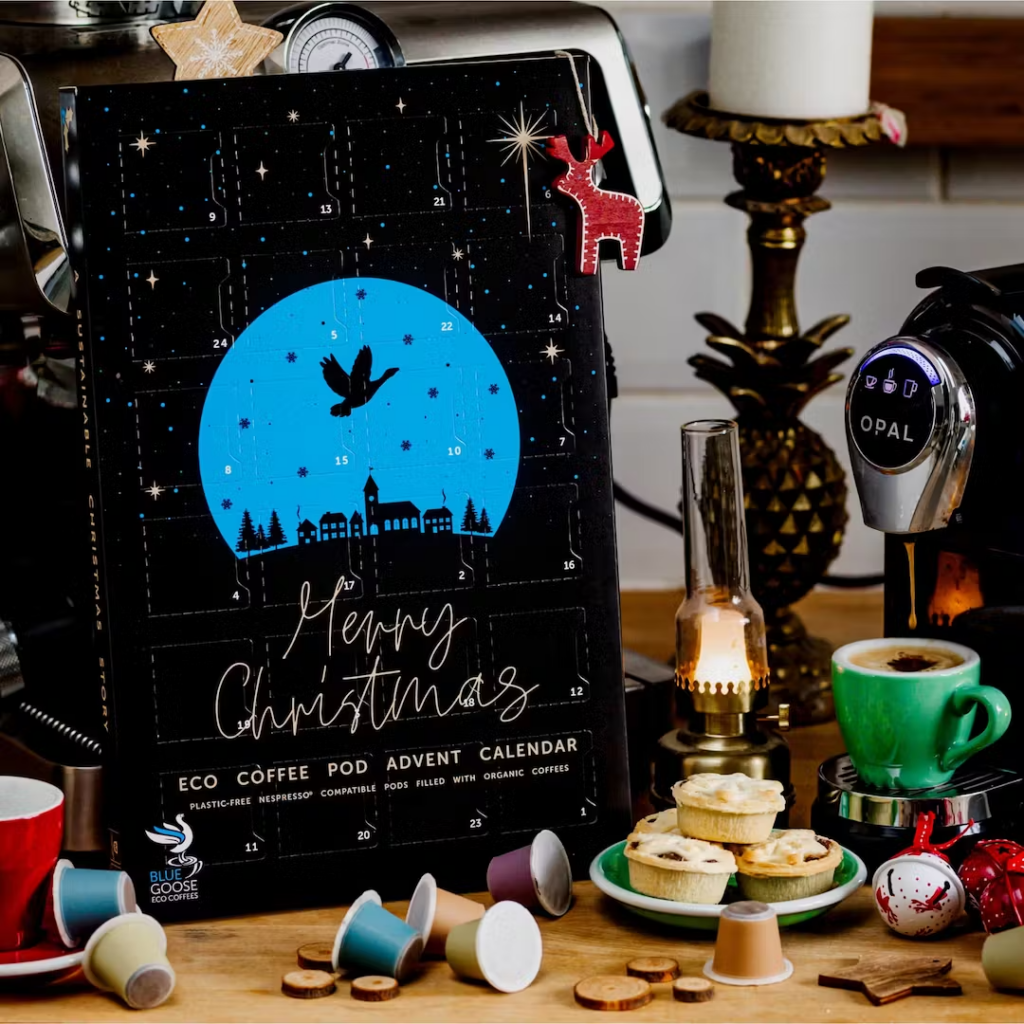 ---
Price | £50 £60
Ships from | United Kingdom
Blue Goose Coffee's world-first plastic-free Compostable Coffee Pod Advent Calendar for Nespresso® machines is taking festive coffee gifting into a new eco dimension this Christmas. Their multi-award-winning eco-friendly coffee advent calendar features 24 compostable Nespresso® coffee pods full of ethically sourced, organic certified, and specialty-grade coffees from 7 origins. Each coffee has its own compelling environmental and people story.
---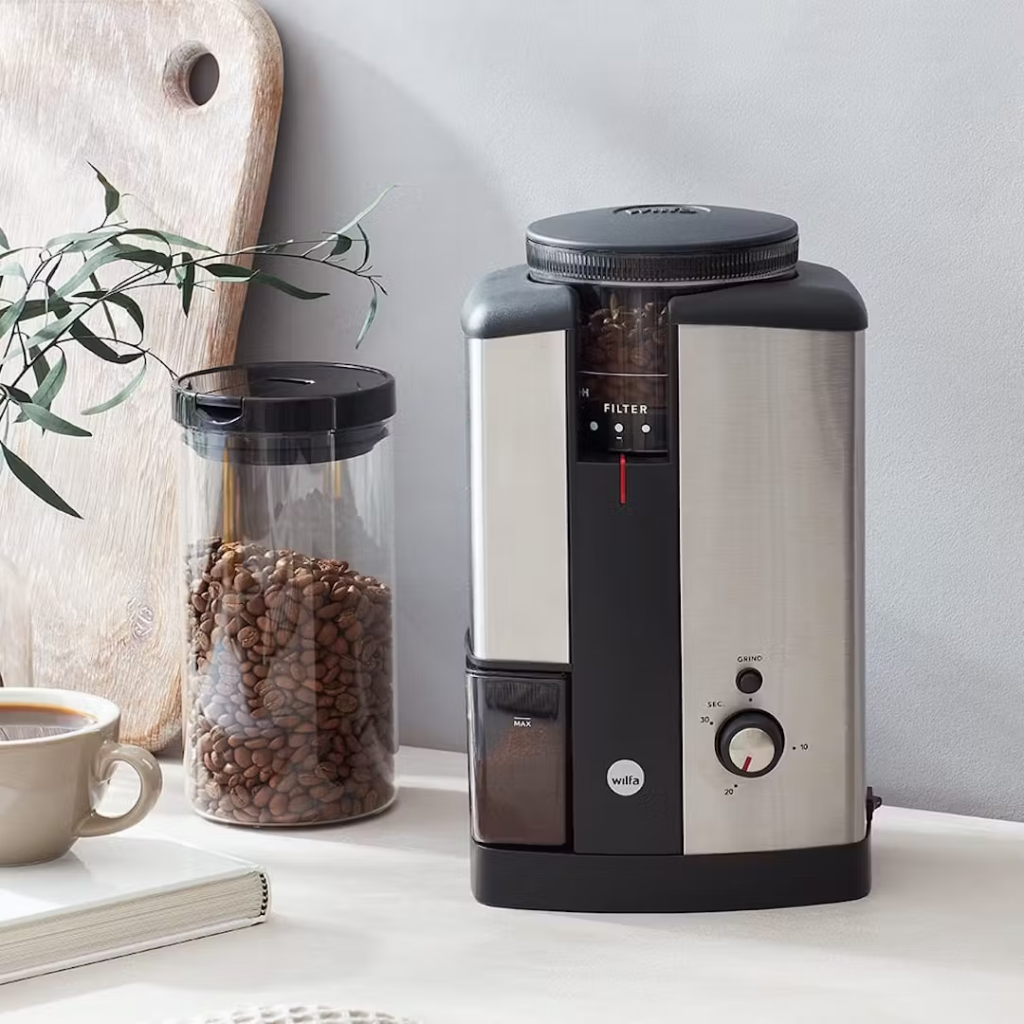 ---
Price | £99
Ships from | United Kingdom
Sleek and approachable, this coffee filter is compatible with a variety of brew methods: namely, the filter, french press, Aeropress, and percolator, and produces a highly consistent grind. With an easy-to-use interface, this quality Wilfa coffee grinder is a portable and modern companion to any coffee connoisseur's daily coffee routine.
---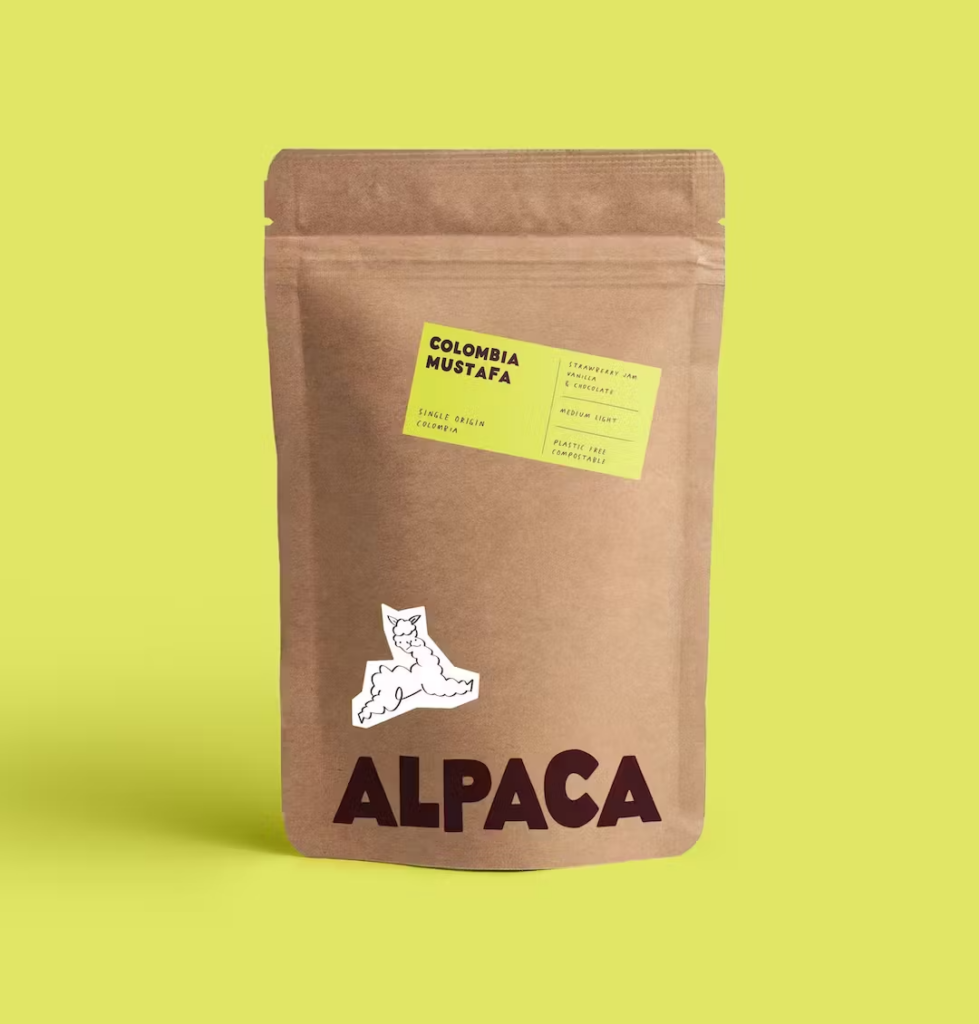 ---
Price | £11
Notes | strawberry jam, vanilla, chocolate
Ships from | United Kingdom
The Mustafá Estate is run by Ana Mustafá and has been in her family for multiple generations. Ana's approach to farming comes from a lifetime of experience, paired with an open-minded use of the latest practices in coffee, meaning that she produces coffee that is unique and delicious.
---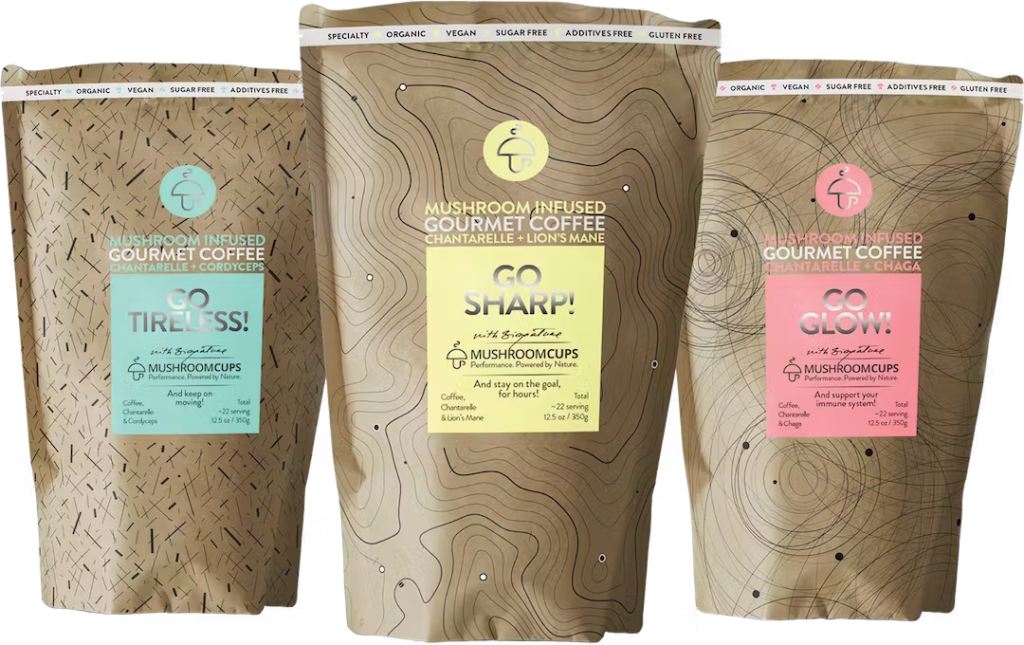 ---
Price | £71.50 £79.50
Blends | Go Tireless, Go Sharp, Go Glow
Ships from | Croatia
This bundle from Mushroom Cups features specialty-grade, gourmet, Arabica coffee, from an organic farm on the Peruvian highland. High altitudes with low oxygen levels, prolong the maturing period of these coffee beans, gifting them exceptional quality and delicate taste. Each blend contains a combination of organic superfood mushrooms including Lion's Mane for memory and learning, Chaga for immunity and well-being, and Cordyceps for endurance and stamina.
---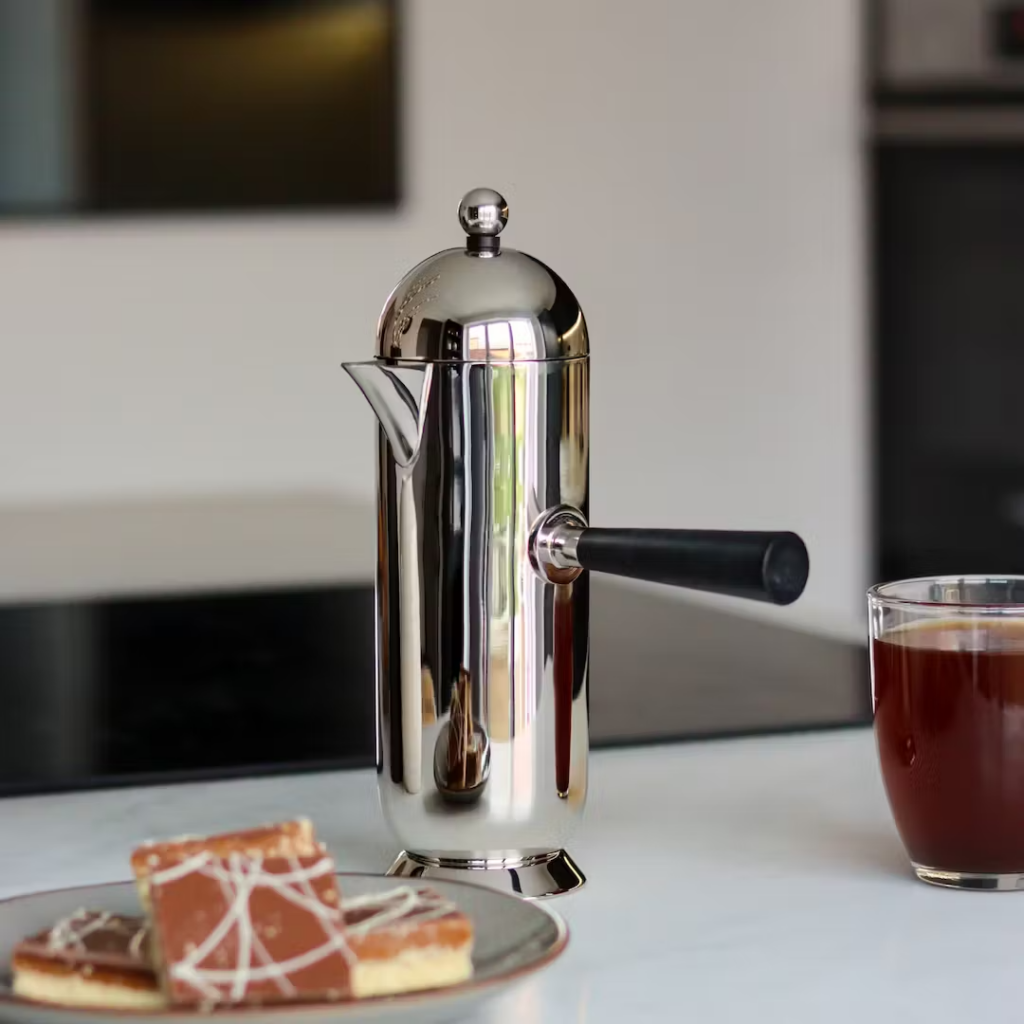 ---
Price | £110
Ships from | United Kingdom
Luxury stainless steel Bistro Pot Cafetiere, designed to impress and perfectly steep your favourite coffee blend. Exclusive and original French press design with a Turkish-inspired side handle, whether it's having a moment to yourself over a mug of hot coffee, or sharing a cup or two with friends, the Bistro just belongs. The handle, the balance, and the sheer pleasure of using this beautiful object have made it a firm favourite for the last 20 years.
---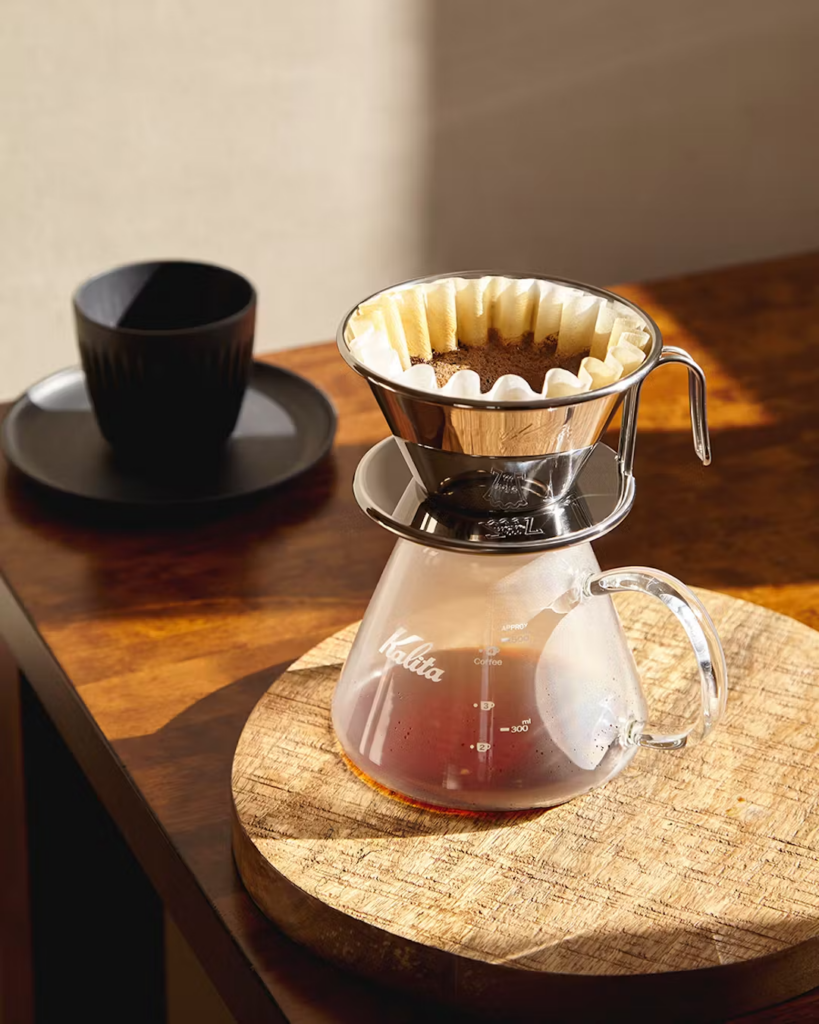 ---
Price | £28
Ships from | United Kingdom
Cleanly styled, elegant glass server. Pours beautifully, looks good, easy to clean. Team with the Kalita Wave stainless steel dripper.
---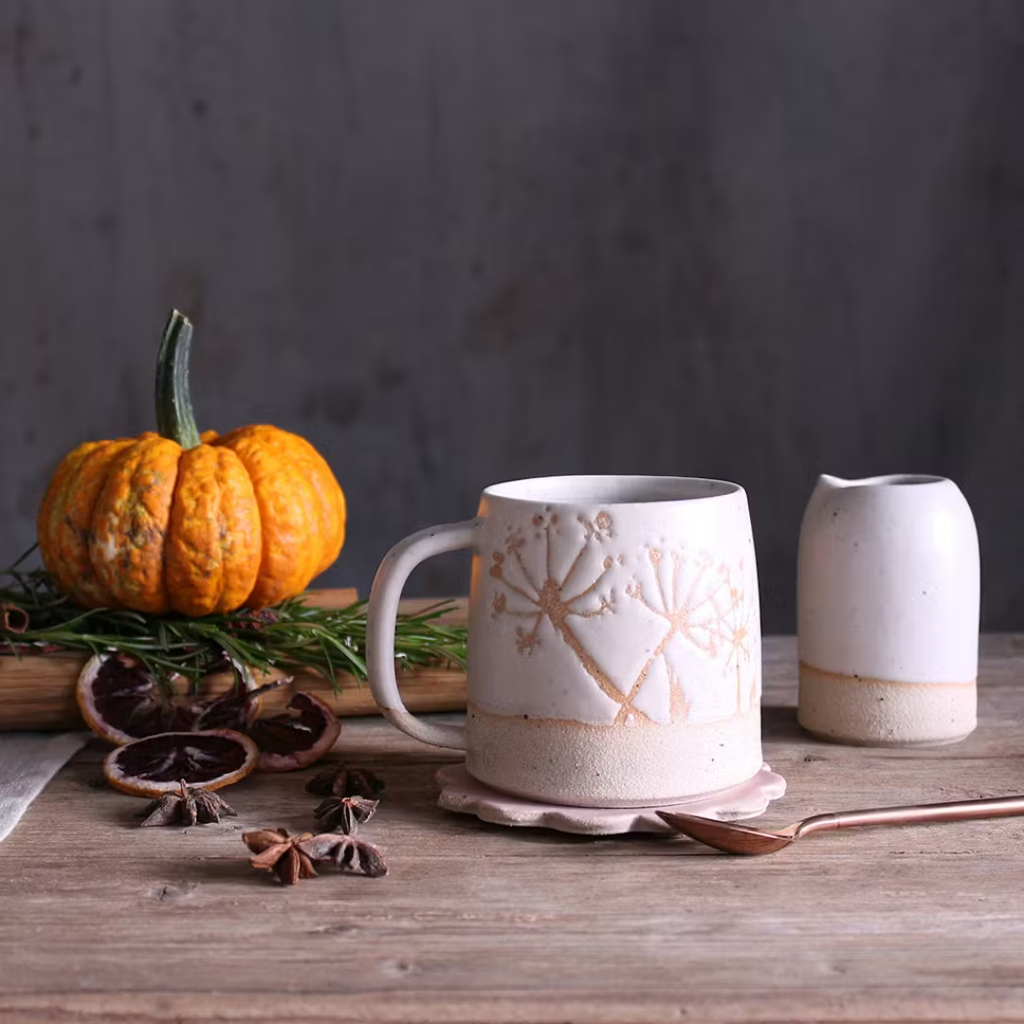 ---
Price | £32
Ships from | United Kingdom
A delightful cow parsley hedgerow mug proudly handcrafted in Great Britain. This white mug is a generous size and the perfect companion for your morning coffee, afternoon tea, or indulgent hot chocolate moments. Its enchanting hedgerow design captures the essence of the countryside, bringing a touch of wildflower beauty to your everyday routine. As each piece is handmade, yours may differ slightly from the ones shown in the images. Sold individually. 
---
When the steam rises from a freshly brewed cup of coffee and the aroma fills the room, it's a moment of pure pleasure. But when that coffee is accompanied by the gift of sustainability, it becomes something even more meaningful. Our recommendations for sustainable coffee gifts offer more than just warmth; they bring the joy of mindful living. Discover our full range of Vegan Food Gifts on Veo!