Happy (belated) National CBD Day!
CBD Day takes place on the 8th of August every year and it originally began in North America in 2018. On this day, CBD (Cannabidiol) enthusiasts like to acknowledge and appreciate CBD and the many ways we can introduce it into everyday life. CBD usage has been on an upward trajectory for a few years now. In the UK studies have found that 8-11% of the population use CBD, which equates to an estimated 2 million regular CBD users.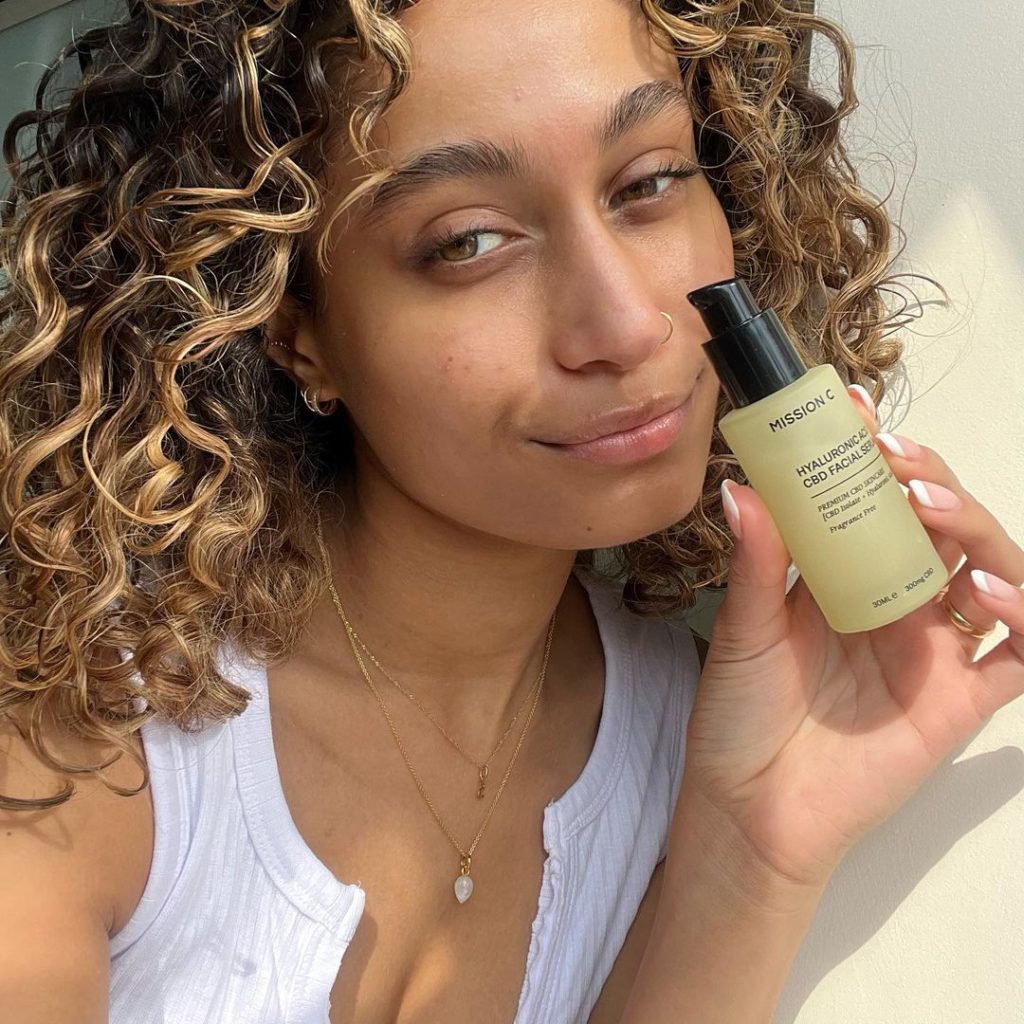 The power of plants
At Veo, we are firm believers in the power of nature and plants. Hey, we're not a 100% vegan-friendly marketplace by coincidence!
Many holistic healing and plant-based medicinal practices have taken place for thousands of years across different cultures. For much of humankind, possessing plant knowledge, or having access to a person who did, made the difference between life and death. In fact, the majority of the world still relies on traditional medicine, and even in industrialised countries, folk remedies are still used to treat illness every day. As just mentioned, we are seeing evidence of this right here in the UK. A new wave of CBD users and lovers is emerging here in Britain, with pioneering and innovative brands, like Mission C, who are working to educate people about the power of plants.
Mission C share Veo's values of caring for people and the planet and are whole-heartedly invested in promoting self care, health and wellbeing, through the support of CBD. But don't just take our word for it. Mission C took the time to answer some of our burning questions about their brand and CBD. Here's what they had to say…
The Interview
Who is Mission C?
The Mission began in 2021. Our founder, Qes, had recently discovered the benefits of cannabidiol after his Grandad received a worrisome diagnosis of dementia. His symptoms included agitation during the day and poor sleep at night. Naturally, the family wanted to help. After trying a plethora of pharmaceutical drugs with limited success and excessive side effects, the family decided to take a more holistic approach.
Grandad's well-being routine was adjusted to incorporate a range of natural herbs, vitamins and medicines such as ashwagandha, magnesium, turmeric, ginger, and most notably, CBD oil. He responded remarkably positively, sleeping better and finding his calm. Fascinated by the outcome, Qes researched the ingredients that had made a positive difference to his Grandad and was captivated by the variety of health and wellness benefits that cannabinoid provides, yet surprised by widespread misconceptions.
"When I discussed my Grandad's experience with others, I realised there was a problem. There was a stigma surrounding CBD and understanding of the cannabinoid was murky; particularly concerning safety and legality. I began to consider the impact that CBD could have on peoples' general health and well-being if we delivered the facts and created an accessible brand," Qes recalls.
So Mission C was born. A unique CBD range engineered for wellness, sports and skin, following meticulous research and careful consultation with scientists and healthcare specialists. Our team has now expanded to five members who are equally passionate about living a feel-good, zen lifestyle, and helping others to feel their best.
Your name is Mission C, so, what is your mission and why are you so passionate about it?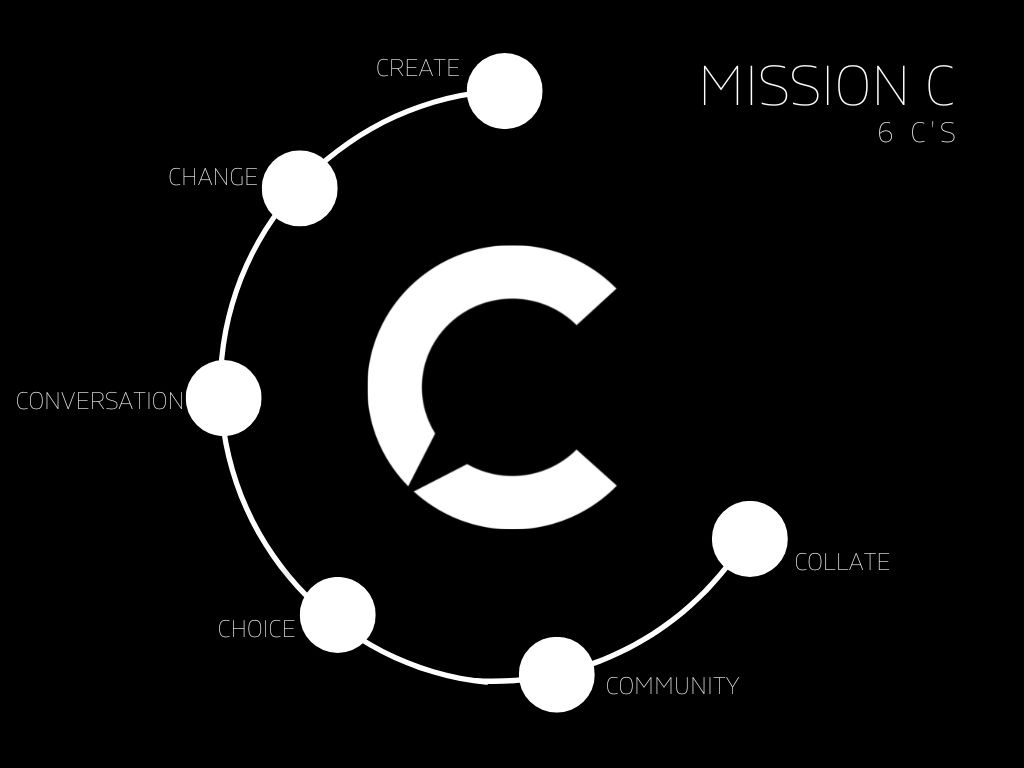 Mission C was born from a belief that with some simple changes, life could be better for millions of people across the world. We've defined 6 C's that shape our company, steer every decision we make and unite us all as we fulfil our mission.
1. Change
As a central part of the CBD movement, we're sparking change by:
+ Improving health and wellbeing through CBD
+ Balancing perceptions and providing quality information about CBD
+ Supporting communities who need CBD the most
2. Create
We're creating a premium lifestyle brand. We promise to always deliver exceptional quality CBD products, using natural ingredients to complement our customers' lifestyles.
3. Conversation
With open, honest, and balanced communication, we share everything there is to know about CBD. All information is carefully vetted and backed up by scientific evidence. Above all else, we're human. Our team is made up of real, contactable people who are on hand for anything you might need.
4. Collate
We want to become a hub of information for both our customers and the CBD industry. Our collection of user experiences, feedback and scientific data will push the UK government towards more progressive cannabis laws. We aim to help verify the benefits of medical cannabis and CBD through clinical trials. Our findings will help us create even better Mission C products and experiences for our customers.
5. Community
To care for people who need CBD the most, we'll build a far-reaching community including sports, health, and wellbeing groups along with an online forum where we'll share CBD knowledge. Together, we'll fight for things that matter to us all – from sustainability to medical cannabis access, supporting vital organisations across the UK.
6. Choice
Misinformation and outdated legislation is limiting the freedom of choice. Our mission is to bring back that basic human right. We're here to help millions of people make better-informed choices for themselves and their families.
The work you do sounds invaluable. But what exactly is CBD and how is it made?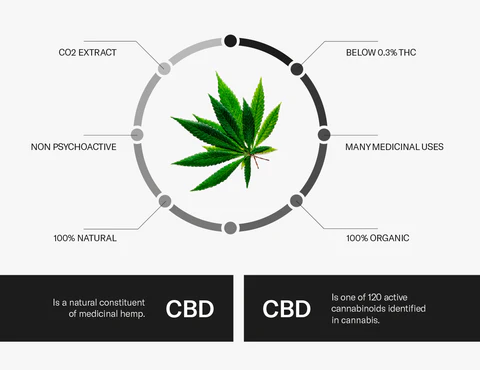 CBD, also known as cannabidiol, is a natural substance and one of the 120 cannabinoids found primarily from hemp flowers. Unlike THC, CBD is a legal substance that produces non-psychoactive effects and is used to support and improve various mental and physical issues.
To make CBD products, the cannabinoid CBD is isolated and extracted from the rest of the Cannabis plant, otherwise known by its scientific name Cannabis sativa, which originates in Europe and is a tall tree-like plant. To make CBD products, CBD is extracted for hemp as pure isolates or as a concentrated oil. Carrier oils help 'carry' the essential oils from plants directly to your body to aid health and wellbeing. Coconut MCT oil is by far the most popular carrier oil for CBD products, as it's a good energy source, promotes weight loss and supports mental health issues.
So that we're clear: none of our CBD products contain any psychoactive THC. At all.
There is mounting scientific research into the positive effects of CBD. What would you say the primary benefits of your products are?
CBD interacts with the endocannabinoid system through a network of receptors all across the human body and brain. It acts as your body's 'assistant manager', restoring your body to a state of balance or homeostasis. This is why there are so many mental and physical health benefits associated with CBD usage. You'll experience these associated benefits no matter what CBD product you choose.
Emerging research has shown CBD products are safe, aren't addictive, and have many wellness benefits. Recent scientific studies have further linked CBD consumption to lifestyle benefits like better heart health, memory and may even reduce the symptoms of anxiety, stress, and depression.
We have formulated our different blends alongside other natural herbs, terpenes, and botanicals to help naturally enhance those benefits. If you're looking for pain relief, energy, sleep quality or improved sports performance, Mission C products can help.
Who is CBD suitable for?
Scientific consensus is that CBD products are predominantly safe and are unlikely to cause an allergic response. The World Health Organization's Review Report (2018) determined that CBD is usually well-tolerated and has a good safety profile.
As well, A Trusted Source Review (2011) decided CBD consumption by humans was safe even at high doses like 1,500 mg a day. All our CBD oil products contain much less than that, as we prefer to play it safe and offer less than the UK's Food Standards Agency (FSA) recommends.
Please be advised that CBD is not intended for use by persons under the age of 18. If you're pregnant, breastfeeding, taking medication, or have underlying health conditions, consult your GP before using CBD products. Apart from that, CBD can be used by anyone who feels they benefit from it.
Do you think there is any social stigma associated with taking CBD, if so why?
We look at things quite positively at Mission C. We don't really see it as a stigma, we see it as an education gap.
Once we educate our consumers about CBD with clear, honest and science backed information, they are really excited to try it in order to experience all of its natural benefits for the mind and body. That's why education is at the core of everything we do. We have developed a whole learning hub centre on our website and created many animation videos to help people learn everything they need to know. We are kickstarting a movement to educate, inspire and change the way the world thinks about CBD.
What steps are you taking as a brand to inform people about the benefits and debunk the myths when it comes to CBD?
We have partnered up with Manchester Giants Basketball Team, BLOK Yoga Studios, and more recently Sale Sharks Rugby Team. We have also been featured in the likes of GQ, Vogue, Stylist and Cosmopolitan. These high profile collaborations and features help Mission C and CBD become more widespread, validated and understood by many people.
We are also encouraging our consumers to join our mission by sharing their positive experiences online in the #missioncmovement – every story supports our mission to help people understand the natural benefits of CBD.
Mission C Products
From skincare and topical treatments to consumables and more; Mission C boast only the best, most high-quality CBD products.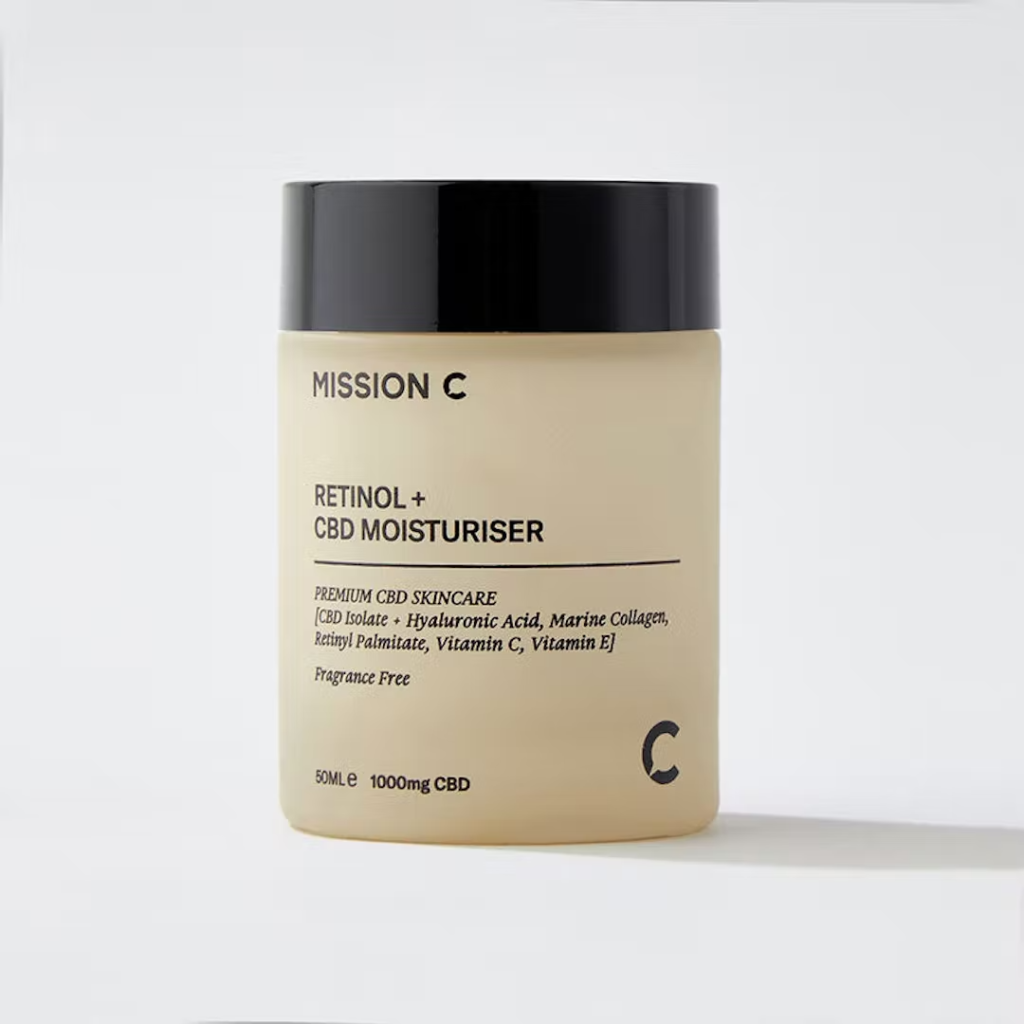 Are you ready to try the healing power of plants for yourself? Click here to shop the full Mission C range.