Unless you've been living under a rock, you'll know that the eagerly anticipated Met Gala 2022 took place this Monday. The Met Gala is an annual fundraising benefit for the Metropolitan Museum of Art in New York. It's heralded the fashion event of the year with designers and attendees setting out to fulfil a theme with creativity and innovation. For those of us who watch the event unfold through live streams and social media commentary, it's a cultural spectacle that offers a momentary sense of escapism.
The Costume Institute at the Met is hosting the second part of a two-part exhibition, on the theme of American fashion. Part one in 2021, "In America: A Lexicon of Fashion," and part 2 "In America: An Anthology of Fashion". The theme is reflected in the dress code for the Met Gala event, summarised on the invitations this year as Gilded Glamour.
Gilded Glamour
Gilded Glamour is undoubtedly one of the most opulent and decadent briefs in recent years, with attendees and designers asked to draw inspiration from the Gilded Age, a period from about 1870 to 1890 characterised by prosperity and industrialisation. Many of us expected to witness something Bridgerton-esque with the Gilded Age known for its jewel-toned gowns crafted out of a variety of fabrics like silk, velvet and satin, corsets, bustles, feather-adorned hats and jewellery.
Since the event, fashion critics and spectators around the world have been calling out the overall lack of commitment towards the theme, as many celebrities failed to demonstrate an understanding or even a subtle nod towards the time period.
Of course, there are a few honourable mentions, Blake Lively, Billie Eilish, Lizzo, Evan Mock, Emma Corrin, Thomas Doherty and reporter Génesis Suero to name a few. But aside from a handful of efforts, the majority of looks failed to hit the mark, leaving viewers underwhelmed.
However, for us, there was a bigger theme to acknowledge that was even more commonly missed. If you're a long-standing member of the Veo community, you'll likely know where this is heading. If you're newer here, we'll give you a clue. It begins with 'sustain' and ends in 'ability'.
The Need for Sustainability on the Red Carpet
The red carpet has historically been a place where design, style and innovation meet. It's a time where expectations are exceeded and perceptions are challenged. But as our planet continues to struggle amidst a worsening climate crisis, the underlying (and arguably essential) theme of sustainability is still lacking on the red carpet. Red carpets have often been critiqued for being wasteful and unsustainable with many of the outfits being worn only once and never again.
The red carpet has also long been a platform for elevating conversations that matter to us in society. There have been plenty of blatant and more subtle examples of this in the past. Just last year, Alexandria Ocasio-Cortez wore a dress with the politically charged slogan 'Tax The Rich' adorning the back of a white gown. Stars like Billy Porter and Harry Styles have challenged gender norms over the years with a series of typically more 'feminine' looks and aesthetics. There have even been some examples of attendees channelling sustainability and we'd like to take a moment to give the spotlight to to some impactful sustainable Met moments from recent years.
Spotlight: Sustainable Met Moments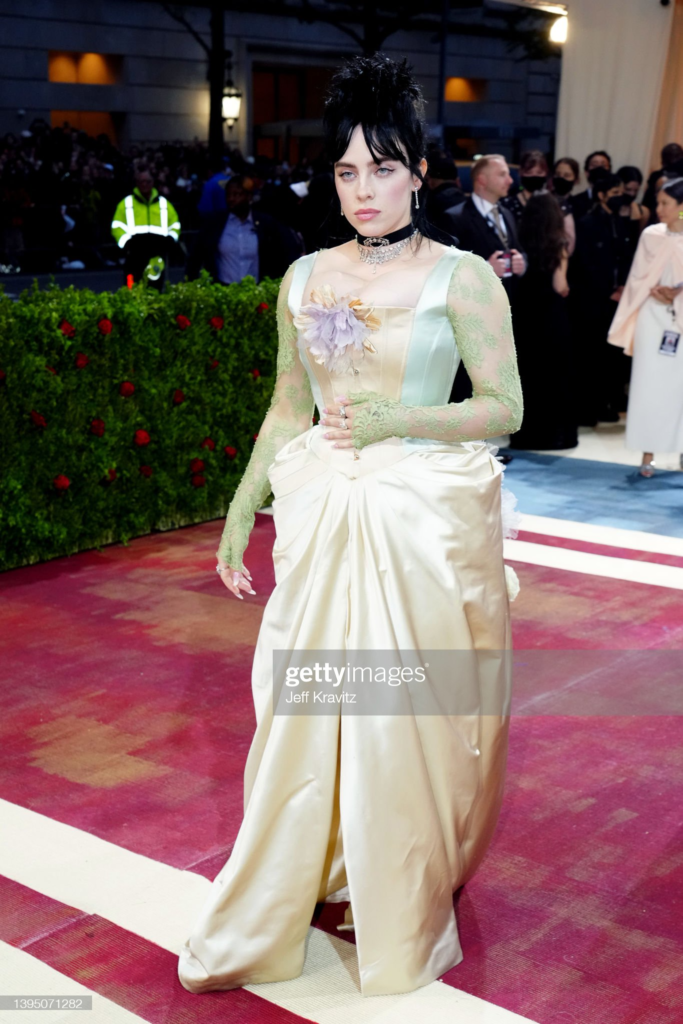 Billie Eilish | 2022
Theme: Gilded Glamour
Upcycled Gown by Gucci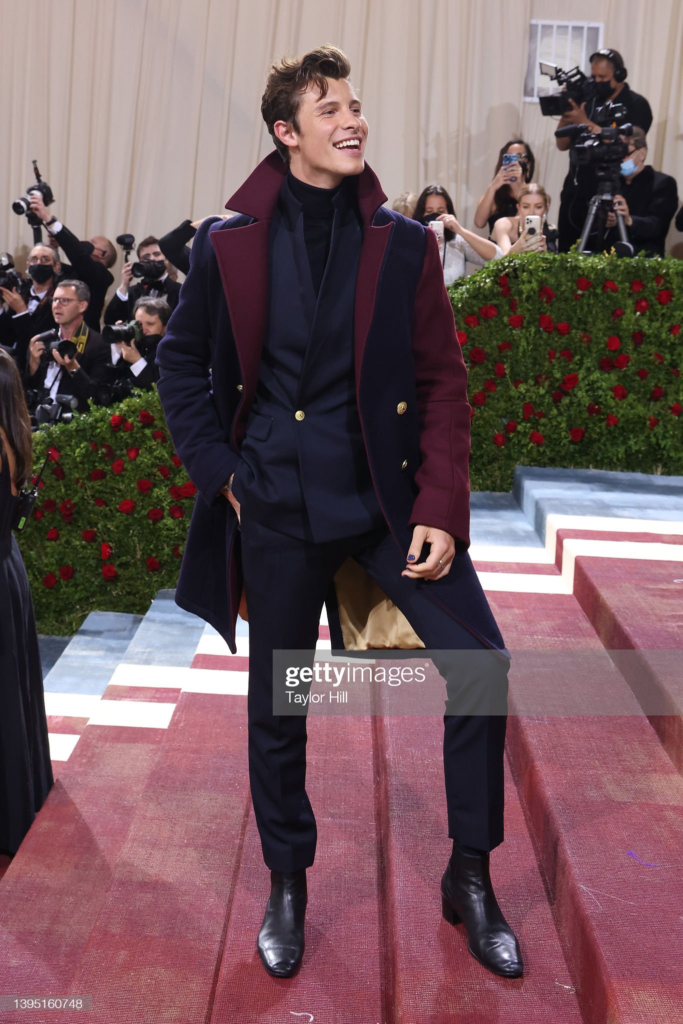 Shawn Mendes | 2022
Theme: Gilded Glmaour
Upcycled Deadstock Suit by Tommy Hilfiger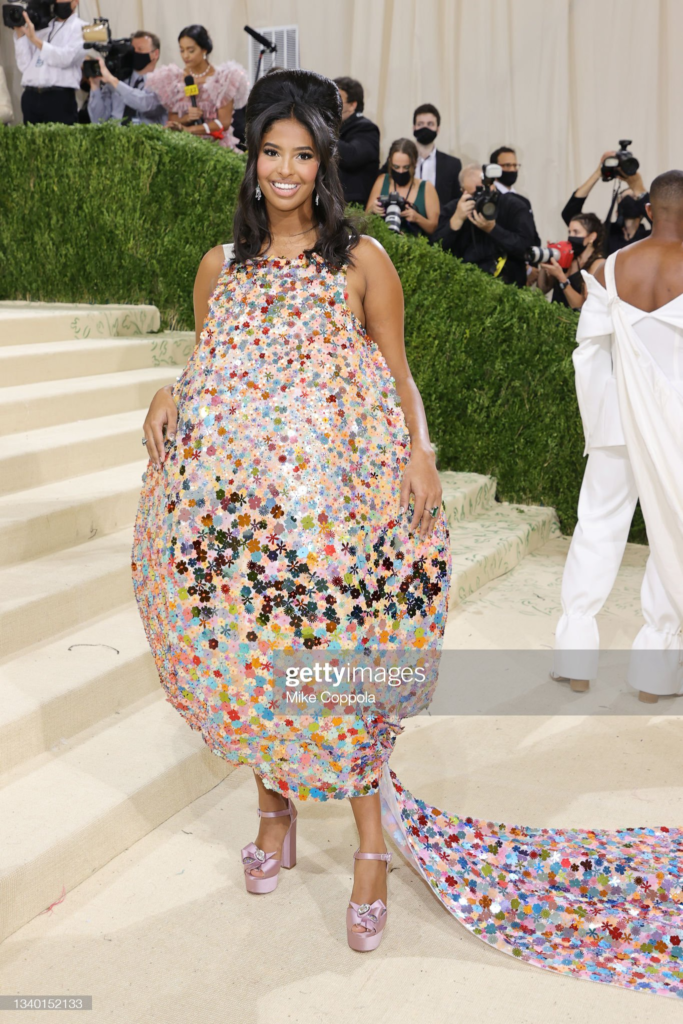 Natalie Bryant | 2021
Theme: In America: A Lexicon of Fashion.
Recycled PET Plastics Gown by Connor Ives
Billie Eilish | 2021
Theme: In America: A Lexicon of Fashion.
Billie agreed to wear Oscar de la Renta dress if the brand stopped using fur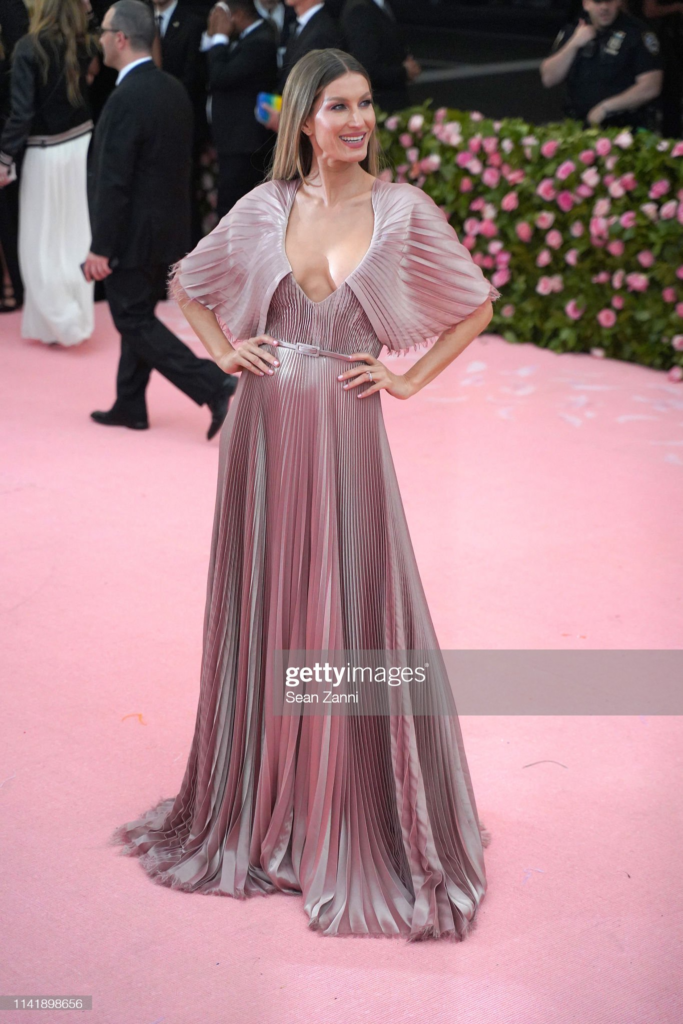 Gisele Bündchen | 2019
Theme: Camp: Notes on Fashion
Sustainable Gown by Dior
Livia Firth | 2019
Theme: Camp: Notes on Fashion
Recycled Gown by Richard Quinn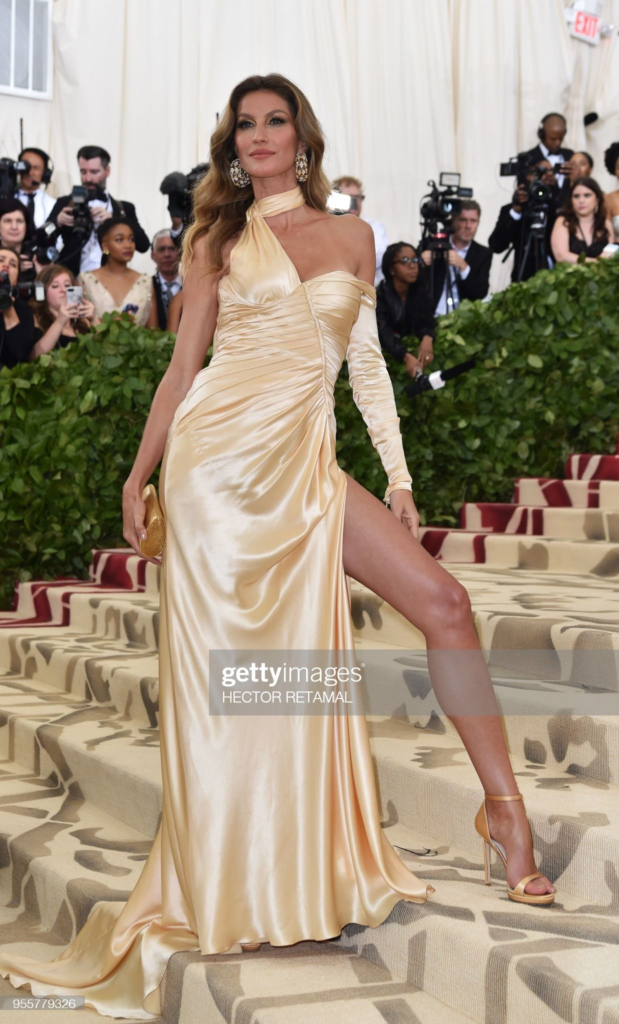 Gisele Bündchen | 2018
Theme: Heavenly Bodies: Fashion and the Catholic Imagination
Eco-friendly Dress by Versace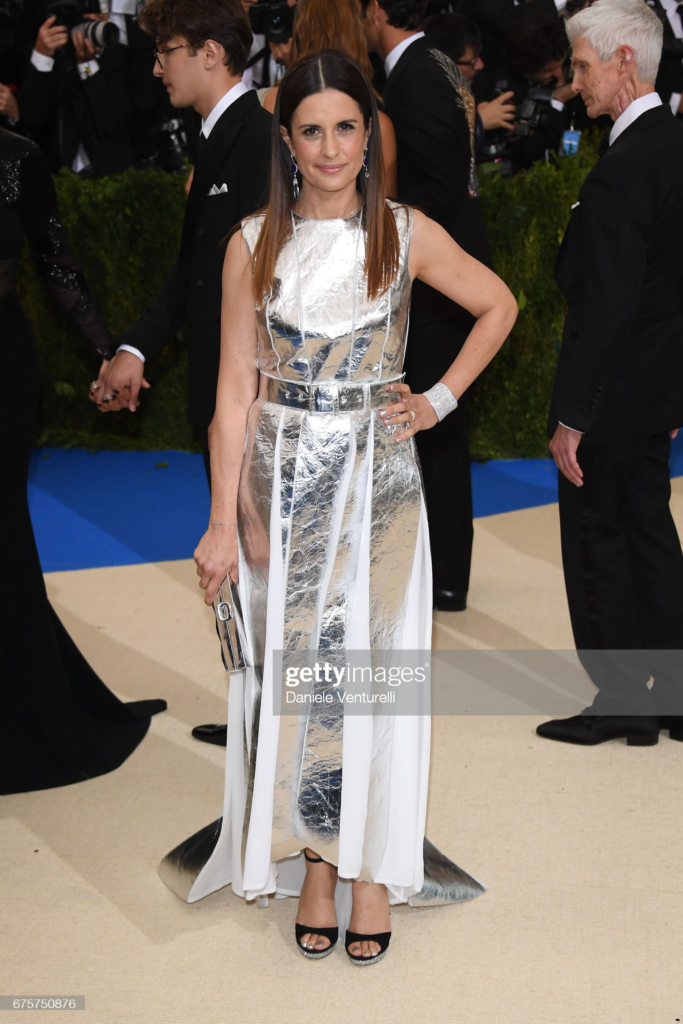 Livia Firth | 2017
Theme: Comme des Garçons's Rei Kawakubo
Piñatex Dress by Laura Strambi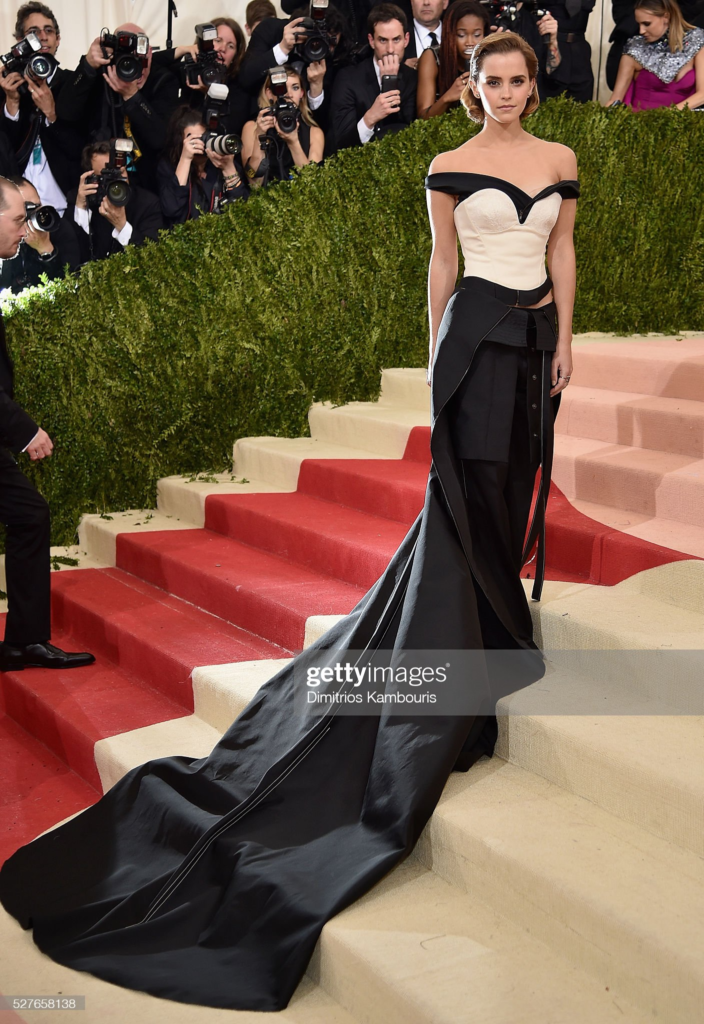 Emma Watson | 2016
Theme: Manus x Machina: Fashion in an Age of Technology
Recyled Plastic Newlife Gown by Calvin Klein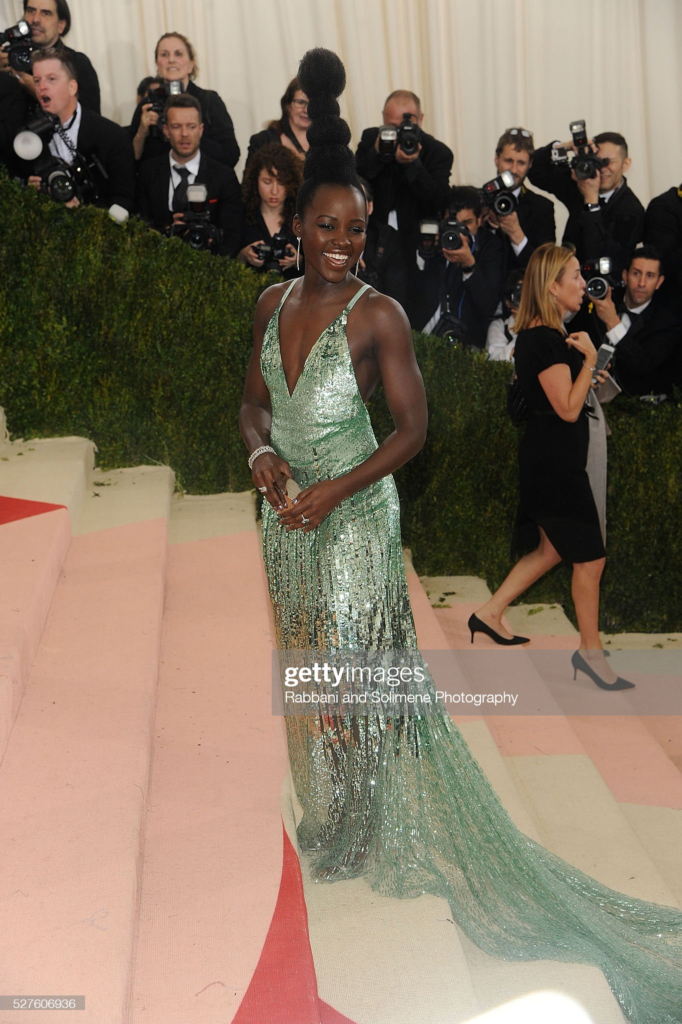 Lupita Nyong'o | 2016
Theme: Manus x Machina: Fashion in an Age of Technology
Recyled Plastic Newlife Gown by Calvin Klein
Taking a Stand!
Some of the above looks promote more sustainable qualities than others. But the purpose here isn't to pit these looks against each other. Each of them can be credited for their contributions towards adopting technologically sustainable processes, or for bringing awareness to a particular issue related to sustainability and our planet.
Across the whole of the fashion industry, from luxury fashion houses to fast fashion giants, there are areas in which brands MUST do better to preserve planetary welfare. Can we expect a single outfit to uphold all of that at one single event? No. But can we expect those in society who hold huge influential power to show awareness and action in matters regarding planetary welfare? Yes, absolutely!
Fashion-Forward, Sustainability-Forward
Developments are constantly being made in the sustainable fashion space, like organic and innovative solutions to sourcing fibres, zero waste production methods, non-toxic dyes, revolutionary technology like 3D printing. The list goes on. It would be incredibly refreshing to see the Met Gala be the undisputed celebration of fashion-forward AND sustainability-forward design, inspiring brands and designers worldwide to also operate in a more conscious manner.
Much as the Gilded Age represented a time of prosperity and industrial innovation, we must once again seek transformation, but through sustainable pathways. Granted, a Met Gala (or any red carpet event for that matter), may not be a primary source for realising such possibilities. It can, however, be an opportunity to experiment, raise awareness and see celebrities taking a stance on planetary issues (that continue to pose a non-discriminatory threat to all life on Earth). So with that said, a sustainability themed Met Gala wouldn't just be an intriguing and topical theme, it should arguably become a footnote underpinning all future red carpet events. After all, there's no fashion on a dead planet!
Click here to explore how we're making sustainability mainstream and the norm.
Image Credits: Getty Images